What will the world look like at 1.5 degrees Celsius?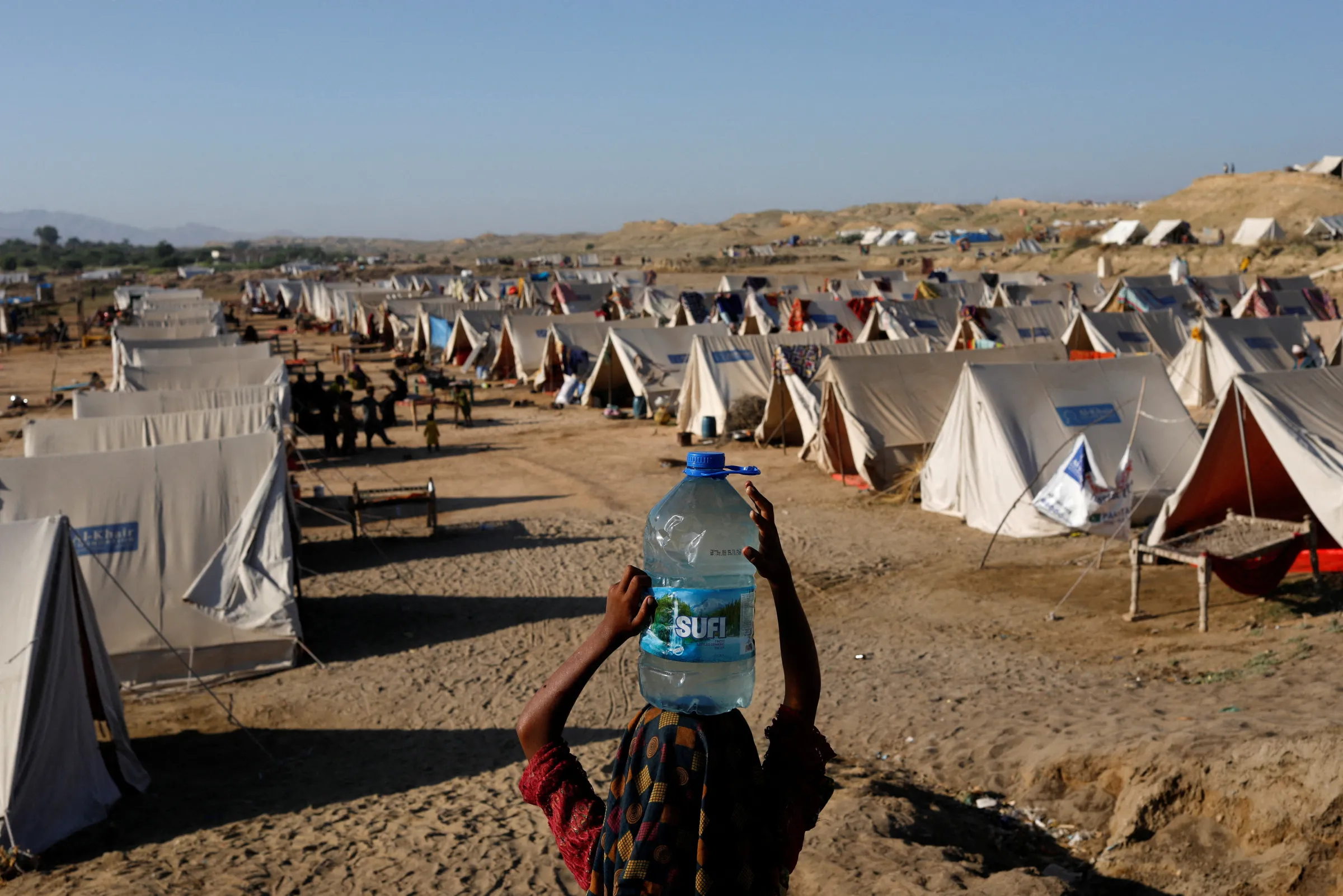 A displaced girl carries a bottle of water she filled from nearby stranded flood-waters, as her family takes refuge in a camp, in Sehwan, Pakistan, September 30, 2022. REUTERS/Akhtar Soomr
What's the context?
As the planet heats, risks from crop failures to species extinctions and increasingly extreme weather are growing. We take a look at what might be in store around the globe
Global temperatures have risen more than 1.2 degrees Celsius (2.2 Fahrenheit) since preindustrial times and are now swiftly approaching a 1.5C of warming mark that scientists fear could herald a transition to far costlier and deadlier climate change impacts.
With fossil fuel use still rising globally, despite pledges to slash emissions, 1.5C of warming - the more ambitious limit set in the 2015 Paris Agreement - could be passed within a decade, top climate scientists say.
What would that look like for people and communities around the world? Our 'World at 1.5C' series takes a look, from Indonesia to Sweden, Brazil to the U.S. East Coast.
---
---
Tags
Extreme weather
Adaptation
Fossil fuels
Climate policy
Agriculture and farming
Climate and health
Loss and damage
---