U.S. law to ban Xinjiang goods protects Uyghur people. But it can't end there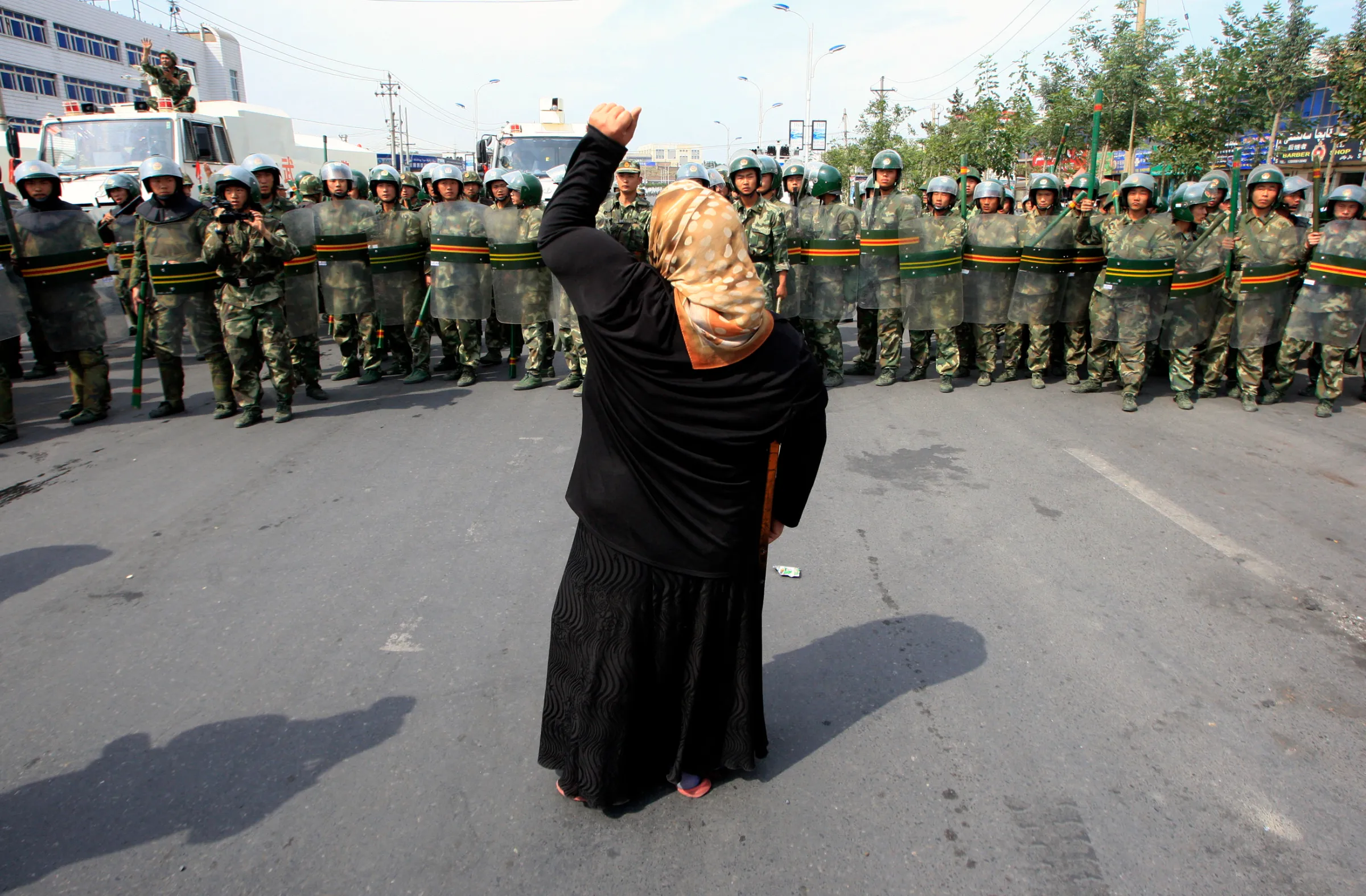 A local woman on a crutch shouts at Chinese paramilitary police wearing riot gear as a crowd of angry locals confront security forces on a street in the city of Urumqi in China's Xinjiang Autonomous Region July 7, 2009. REUTERS/David Gray
The Uyghur Forced Labor Prevention Act marks a major milestone in the fight to end forced labor in Xinjiang. But we must do more to stop the abuse of my people.
By Jewher Ilham, a Uyghur advocate at the Worker Rights Consortium, an independent labor rights monitoring organization
Eight years after my father, Uyghur economist Ilham Tohti, was arrested for speaking out against the abuses of our people, he, like countless others, remains imprisoned in China.
U.N. experts and rights groups estimate more than a million people, mainly Uyghur and other Muslim minorities, have been detained in recent years in forced labor camps in Xinjiang.
But a movement that once felt insurmountable, where only individuals like my father were condemning these abuses, has now influenced the trade policy of the United States, the world's largest importer of goods.
The U.S.'s Uyghur Forced Labor Prevention Act (UFLPA), which came into force this week, marks a major milestone in the fight to end forced labor.
As a Uyghur, I am heartened by this crucial step towards protecting my community and other Turkic and Muslim peoples persecuted in China. The legislation sets a precedent that could change the course of history, but this is just the start.
The UFLPA bans companies from importing any goods from the Uyghur Region, where forced labor is rampant, into the U.S. Exceptions can only be granted if the importer can conclusively prove that no forced labor was used.
The law will also prevent importers from doing business with any supplier implicated in the Uyghur forced labor. The UFLPA is one of the only laws enacted by Congress in decades that holds brands and retailers accountable for what happens to workers overseas who create their products.
Numerous industries, from fashion, to solar, to electronics, rely on materials coming from the Uyghur Region.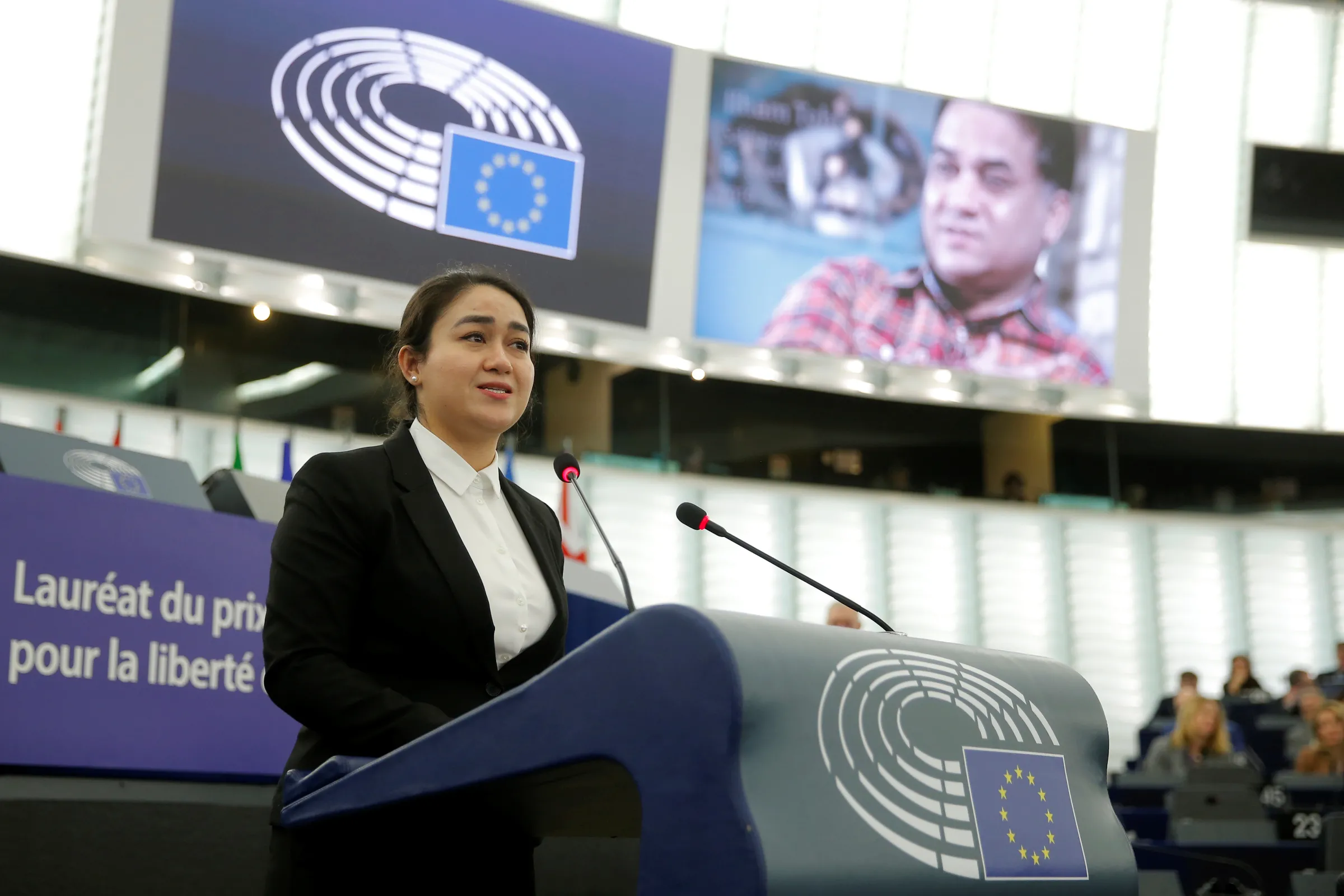 Strict enforcement of the UFLPA, which human rights advocates are expecting from the U.S. government, will force these companies to stop sourcing from suppliers complicit in the Chinese authorities' use of forced labor as part of their brutal campaign to subjugate Uyghurs and Muslim minority groups.
Unsurprisingly, many brands and retailers lobbied last year to weaken the law before its enactment.
Then, having lost that battle, they argued, in the lead-up to the law's implementation, to weaken its enforcement. They are going to lose that battle, too. The Department of Homeland Security, and other relevant US government agencies, have pledged full and robust enforcement.
But given that many brands that sell goods in the U.S. also trade in other countries, there is a risk some corporations may divert forced labor-tainted goods to markets where comprehensive legislation restricting imports is not in place – like Australia, Japan, and the EU.
They could, in effect, split their supply chains: on one hand, complying with U.S. law, while on the other, still profiting from forced labor by selling goods from the Uyghur Region in these other markets.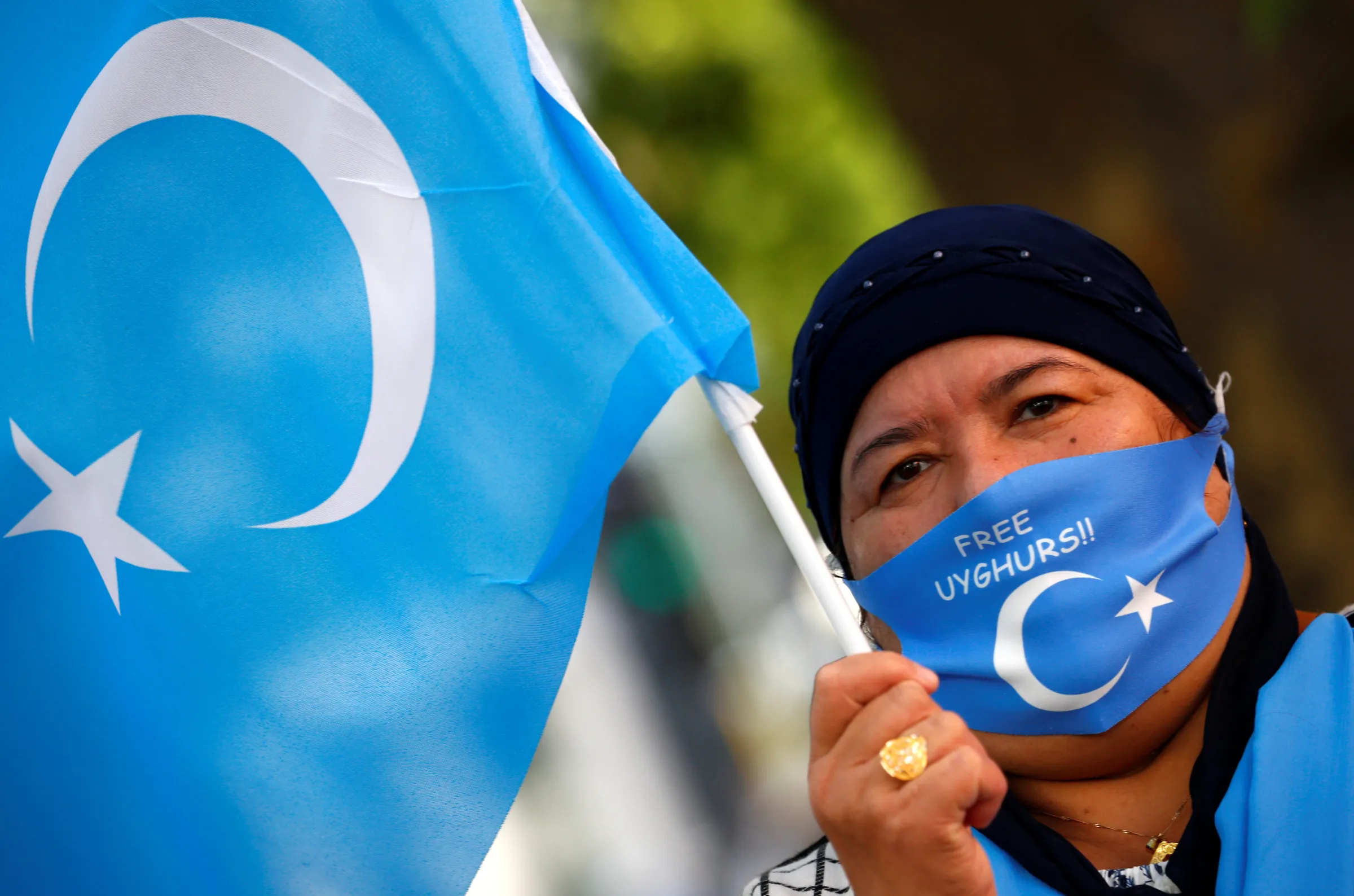 For example, when a brand's goods are seized at port by U.S. regulators because they run afoul of the UFLPA, the brand has the right to re-export the goods and try to sell them in another country.
The European Commission has pledged to introduce some form of import ban on forced labor-made goods. However, until that happens, the the Coalition to End Forced Labour in the Uyghur Region is calling on all international brands to apply a single global standard – in line with the UFLPA – across all of their retail markets.
I have spent my entire adult life fighting to free my father, defend the human rights of the Uyghur people, and challenge corporations that are complicit in Uyghur forced labor.
To finally have powerful legislation against forced labor in place in the country where I live is heartening.
But we need every world leader to refuse to allow companies operating within their borders to benefit from Uyghur forced labor, and we need every corporation to wake up to the consequences of these actions and clean up their supply chains.
---
Any views expressed in this opinion piece are those of the author and not of Context or the Thomson Reuters Foundation.
---
Tags
Workers' rights

Economic inclusion

Corporate responsibility
---