Women in parliament: Which countries are making progress?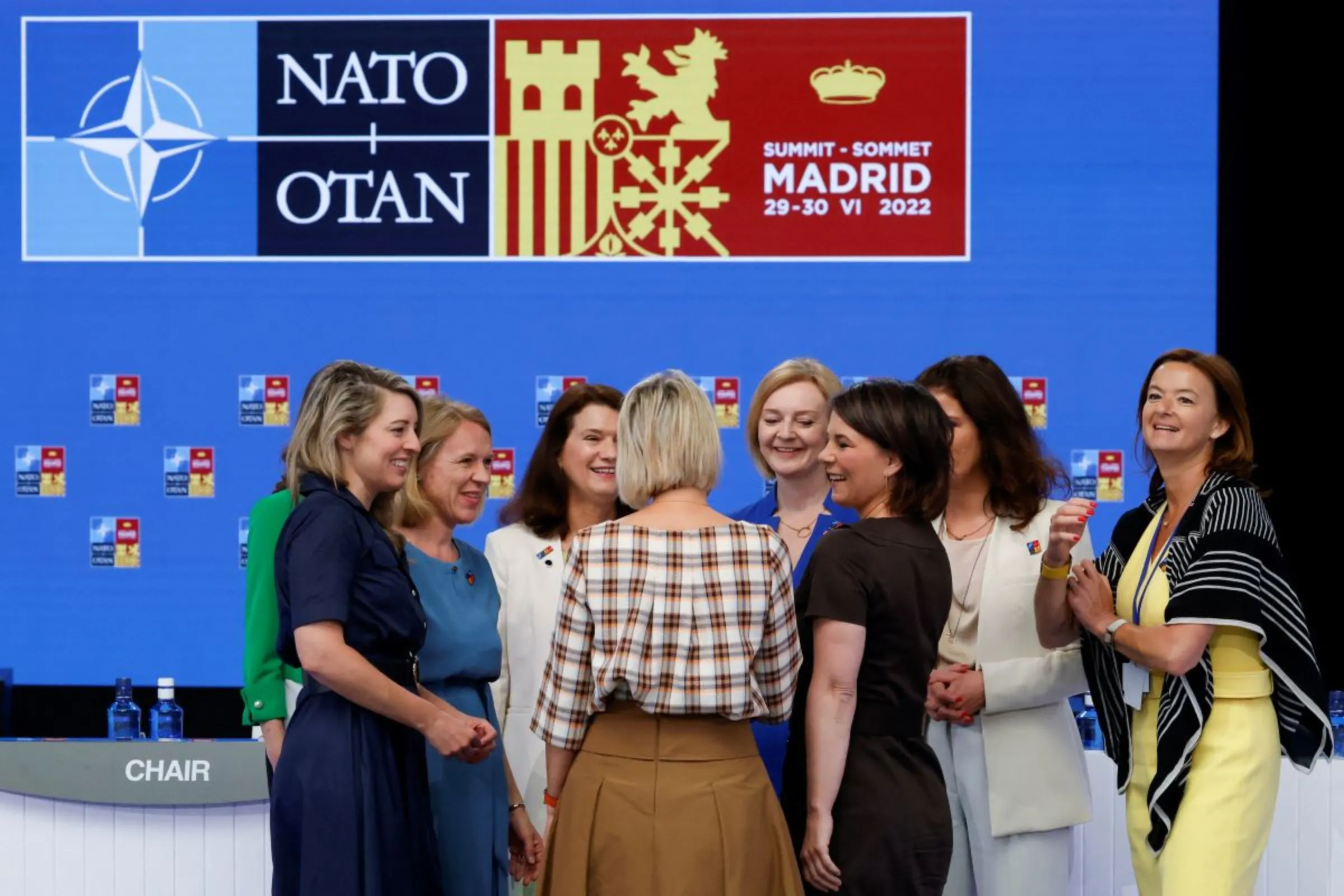 Women ministers and politicians from Europe and Canada attend a discussion during a NATO summit in Madrid, Spain June 29, 2022. REUTERS/Yves Herman
What's the context?
As India moves to reserve a third of seats for women, global progress towards gender equality remains slow
Lawmakers in India's upper house of Parliament on Thursday guaranteed to reserve 33% of seats for women in the lower house and state assemblies, in a bid to improve gender equality in the corridors of power.
Only 104 of India's 788 MPs, or slightly more than 13%, were women after the last national election, government figures show.
The legislation will not be enforced during India's general elections due next year. The Home Minister said it would likely come into effect in 2029.
Just over one in four lawmakers in national parliaments worldwide are women, according to the Inter-Parliamentary Union (IPU), a global organisation, which warned it will take more than 80 years to reach parity at the current rate of progress.
There are only six countries where women hold at least half of seats in their lower or single chamber - but as of March the IPU said every functioning parliament in the world had at least one woman for the first time in history.
Here is a snapshot of progress and rollbacks. The data refers to the make-up of the lower chamber in countries with bicameral parliaments unless otherwise stated.
Progress in 2022:
Of the 47 countries holding elections last year, seven saw women elected or appointed to at least 40% of seats in a lower, upper or single chamber - Costa Rica, Sweden, Senegal, Denmark, Slovenia, Australia and Barbados.
Australia's Senate made history when women won 56.6% of seats, the highest share of any upper chamber.
But worldwide, women's overall share of seats rose by just 0.4 percentage points to 26.5%, the slowest growth in six years.
The biggest gains in lower and single chambers were in Slovenia, up by more than 15 percentage points, Malta (13 points), Equatorial Guinea (11), Colombia (10), and Australia (7.9).
Women held at least 30% of seats in 64 countries by the end of 2022, up from 61 the previous year.
Countries leading the way:
Out in front is Rwanda, where women hold more than 60% of seats and which in 2008 became the first country to have a female-majority parliament. Women also outnumber men in Cuba (56%) and Nicaragua (52%).
New Zealand, Mexico, Andorra and the United Arab Emirates have an even gender split, while Iceland, Costa Rica, Sweden and South Africa are not far off.
The United Arab Emirates did not have any women in its Federal National Council before 2006, but achieved gender parity in 2019 following a presidential decree.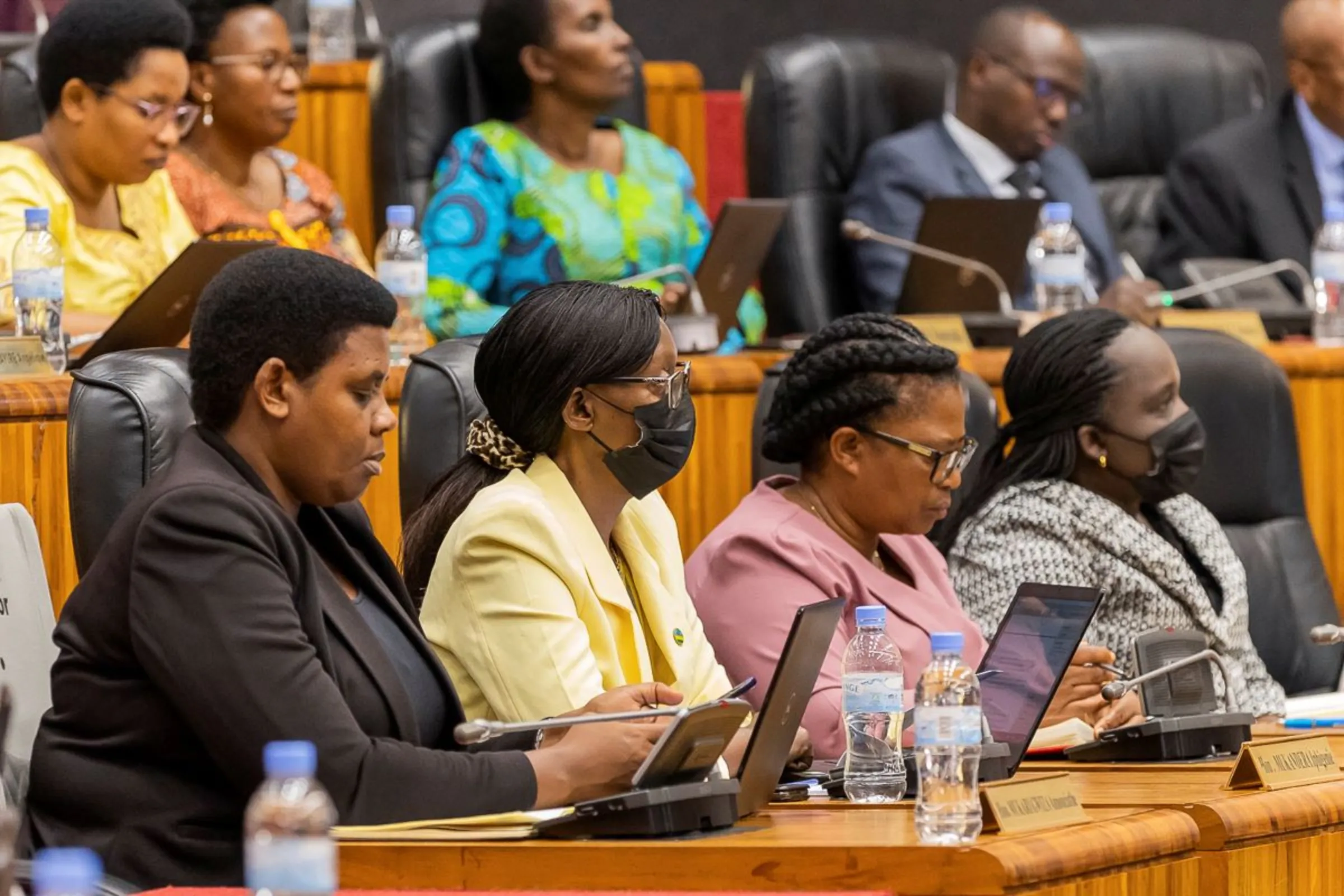 Other countries making strides:
Dominica, Chad, Mali and Uzbekistan have also made significant progress in recent years.
A new gender empowerment law in Sierra Leone, where women hold 13% of seats, will ensure they make up at least 30% of the parliament and cabinet after elections in June.
Worldwide, only a fifth of government ministers are women - and they are often given portfolios that focus on health, family, social affairs or the environment.
Countries that have appointed a female-majority or an equal-gender cabinet include Spain, Albania, Colombia, Rwanda, Canada and France.
Countries doing badly:
Yemen has no women in its lower house, and just one in its upper house.
Vanuatu's parliament welcomed a lone female lawmaker last year, its first since 2008.
Women hold fewer than 10% of seats in more than 20 countries including Nigeria (3.9%), Qatar (4.4%) and Iran (5.6%).
Despite having the world's first female prime minister in 1960, Sri Lanka is another laggard, with women making up about 5.3% of parliament for the last 25 years.
Although Japan saw record numbers of women elected in 2022, they still hold only 10% of seats in the lower chamber - way below other big economies.
Countries going backwards:
Algeria and Tunisia are the main backsliders.
In 2021, Algeria saw the share of women in parliament fall from 26% to 8% following changes to its quota system.
The setback came despite women accounting for 37% of candidates.
The IPU said changes to the election law were exacerbated by blatant discrimination, with women's faces often blurred in campaign materials and their photos replaced with blank avatars on ballot papers.
In Tunisia, the number of female lawmakers is set to plunge following a recent election in the North African country - traditionally seen as a regional leader on women's rights.
As in Algeria, Tunisian women say changes to the electoral system have made it harder for them to contest and win seats.
In Afghanistan, the Taliban Islamist group has erased women from public life since seizing the country in 2021.
Before the takeover, women had held 27% of seats in the now defunct National Assembly. Many former women MPs have fled the country.
Sources: IPU, World Bank
This article was updated on September 22, 2023 to include news that India will reserve a third of seats for women.
(Reporting by Emma Batha in London; Editing by Helen Popper.)
---
---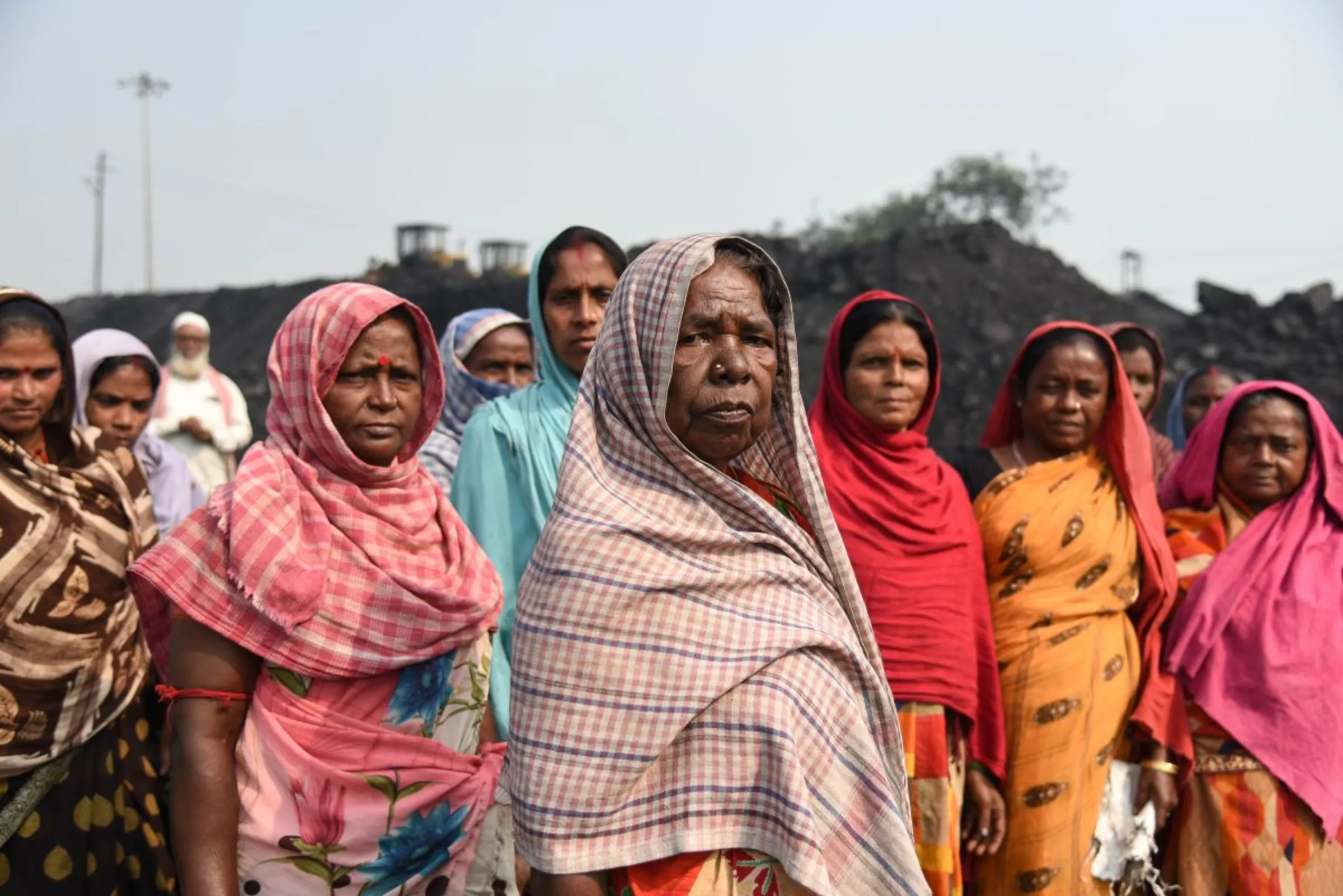 ---
Tags
Gender equity

Future of work

Economic inclusion
---