Young professionals flee crisis-hit Pakistan in search of jobs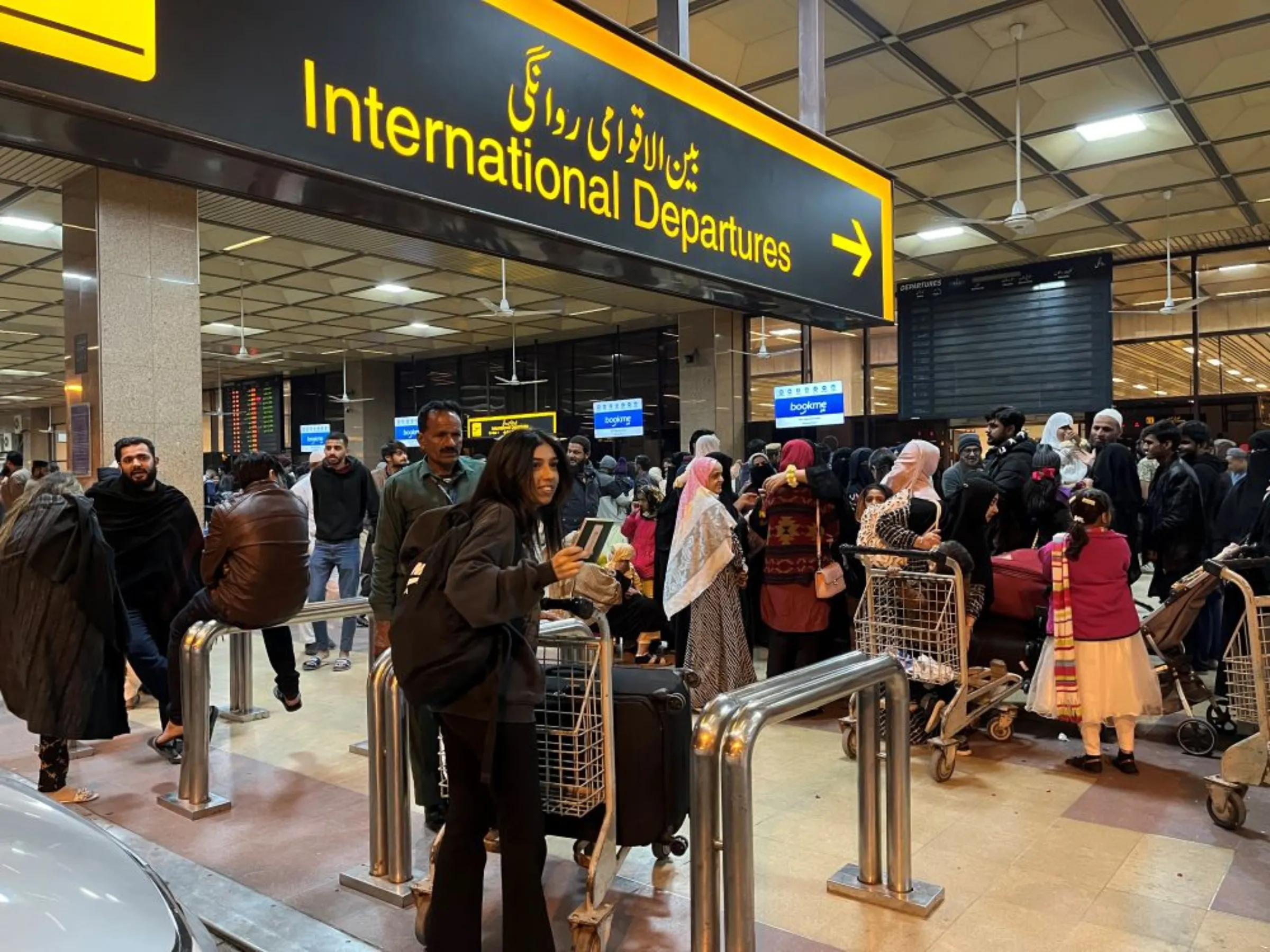 A student leaving for the United States at Jinnah International Airport, Karachi, Pakistan, on January 21, 2023. Thomson Reuters Foundation/Zahra Ebrahim
What's the context?
With Pakistan gripped by economic crisis, many young, skilled workers are heading abroad in hope of better employment prospects
Nationwide floods last year deepened economic woes
More than 800,000 people left to work abroad in 2022
Stagnant wages, living standards fuel 'brain drain' exodus
KARACHI, Pakistan - Tahir took a leap of faith when he left Pakistan four months ago in search of a better and more prosperous future in Canada.
Even with no job lined up, he made up his mind to leave as his homeland grapples with a worsening economic crisis that is driving thousands of young, educated workers to pack their bags.
"I felt I needed a powerful passport and an escape plan if things go badly," said Tahir, a former education worker who is currently job-hunting in Toronto and hopes one day to attain dual Pakistani-Canadian citizenship.
He asked to use a pseudonym to protect his identity.
More than 800,000 Pakistanis left the country of 220 million to take up jobs last year, according to regulatory and monitoring body the Bureau of Emigration and Overseas Employment, up from a pre-pandemic total of 625,876 in 2019, and 382,439 the year before that.
Many more leave for education or other reasons, and do not return.
Devastating floods last year compounded Pakistan's economic problems, which include shortages of staple foods linked to a dearth of dollars and persistently high inflation that tipped 24% in January.
Pakistan is struggling to quell default fears in domestic and international markets, with a $1.1 billion bailout tranche from the International Monetary Fund (IMF) stuck due to differences over a programme review that should have been completed in November.
As the government battles to alleviate the crisis, officials are also increasingly worried about the snowballing brain drain that could hamper the country's eventual recovery.
"The huge exodus of educated youth is of great concern," Ahsan Iqbal, minister for planning, development and special initiatives, told Context.
"It is our responsibility to provide them an enabling environment to stem the emigration."
The government has launched several development initiatives which it hopes will help retain talent, he added.
They include establishing 200,000 paid internships for young engineers, a 10 billion rupee ($37.35 million) innovation fund and a 40 billion rupee programme to develop 20 poor districts.
Frustrated youth
Even before the current crisis, many young workers were keen to leave - frustrated by a decline in purchasing power and limited opportunities to improve their standard of living.
Almost one in three Pakistanis aged under 30 would like to take a job abroad, found a survey carried out by polling firm Gallup Pakistan and its nonprofit subsidiary the Gilani Foundation last June, before the floods struck.
That rose to above 50% among university-educated youth, said Bilal Gilani, executive director of Gallup Pakistan.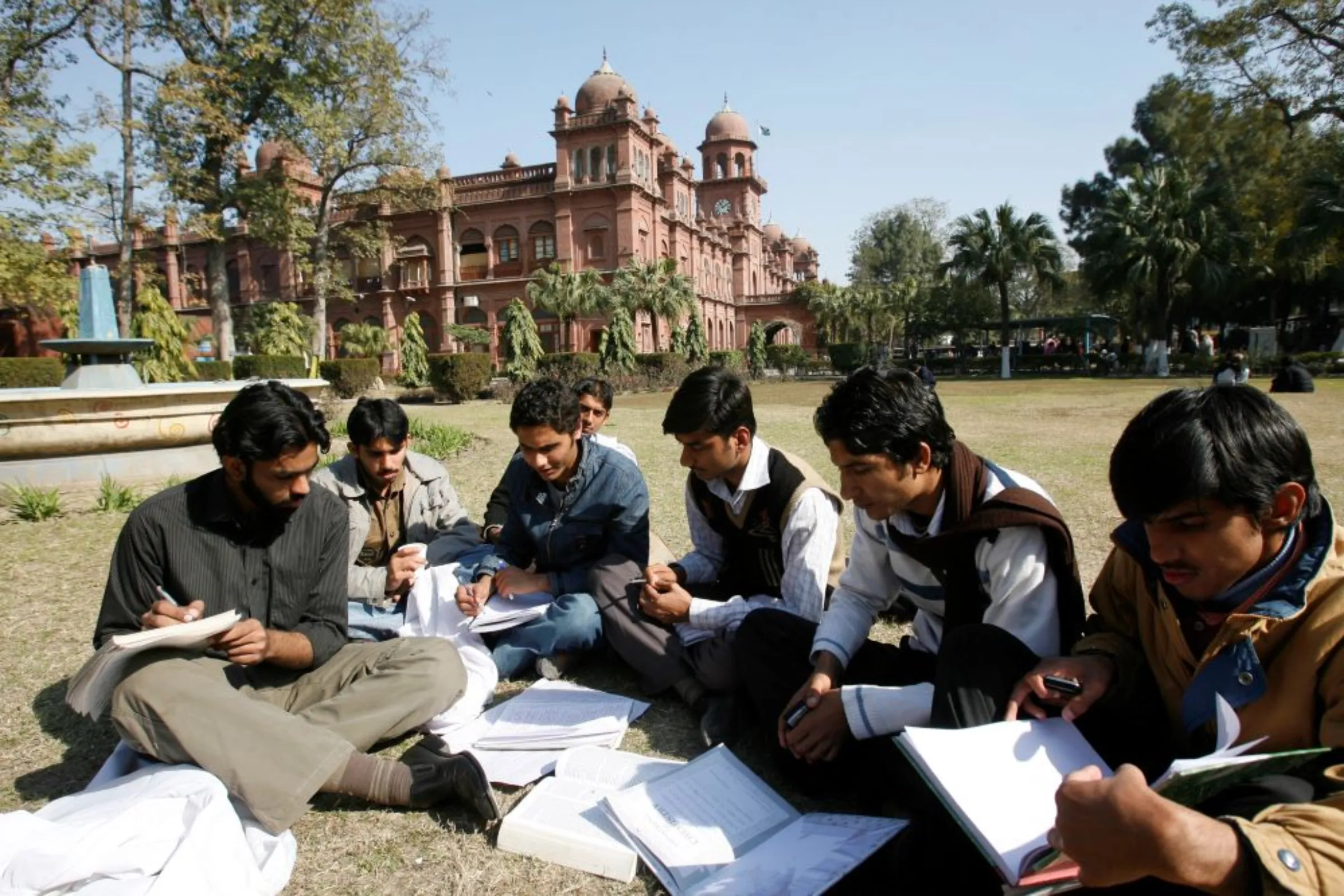 Tahir, the job-seeker in Canada, said his generation were worse off than their parents, who were able to buy real estate, make investments and create wealth in decades past.
"There's disparity between what salaried people can afford and the income needed to generate savings and wealth, to sustain a family and good lifestyle independently," he said during a WhatsApp call.
More than a year of double-digit inflation has put a further squeeze on living standards, said one 33-year-old woman, who worked two jobs before leaving for Britain on a one-year student visa four months ago.
"I just cannot afford to live in Pakistan anymore," she said, asking not to be named.
While in Pakistan, all her living expenses were taken care of by her parents, but increasingly she felt she was a burden on them, and is currently supplementing her savings with a part-time supermarket job in Britain.
"I feel I made a 100% right decision in leaving the toxic cycle I was in," she added.
Another young worker, a freelance filmmaker, said he had left Pakistan for the Gulf due to frustrations over widespread corruption and payment delays that made it difficult to progress or do business.
Since arriving in Dubai two months ago, he has already found work in his field which "pays better and on time".
"In Pakistan, payments were excruciatingly delayed with the last installment often remaining unsettled," he said in a voice message, asking to speak on condition of anonymity.
Better future
Miftah Ismail, an economist who served as finance minister for five months in 2022, said fostering better educational and employment opportunities was vital to fighting Pakistan's brain drain among the young.
"Instead of bemoaning their exit, why not provide them an enabling environment so they do not leave?" he said.
Nida Zehra, 26, a graduate student in the United States who left Pakistan in August 2022, has found work as a teaching assistant and hopes to stay on to pursue a career in journalism when she finishes her studies.
Zehra said she felt safer in her U.S. university town than she did in her home city of Karachi.
"No one judges me and I'm treated on a par with my colleagues," she said in a WhatsApp call.
"I think we have the right to decide on a better future for ourselves, even if it means leaving the country."
($1 = 267.7500 Pakistani rupees)
(Reporting by Zofeen T. Ebrahim; Editing by Sonia Elks and Helen Popper)
---
---
Tags
Unemployment
Education
Migration
Future of work
Economic inclusion
---