Can coal-hungry Botswana ramp up solar to meet renewables target?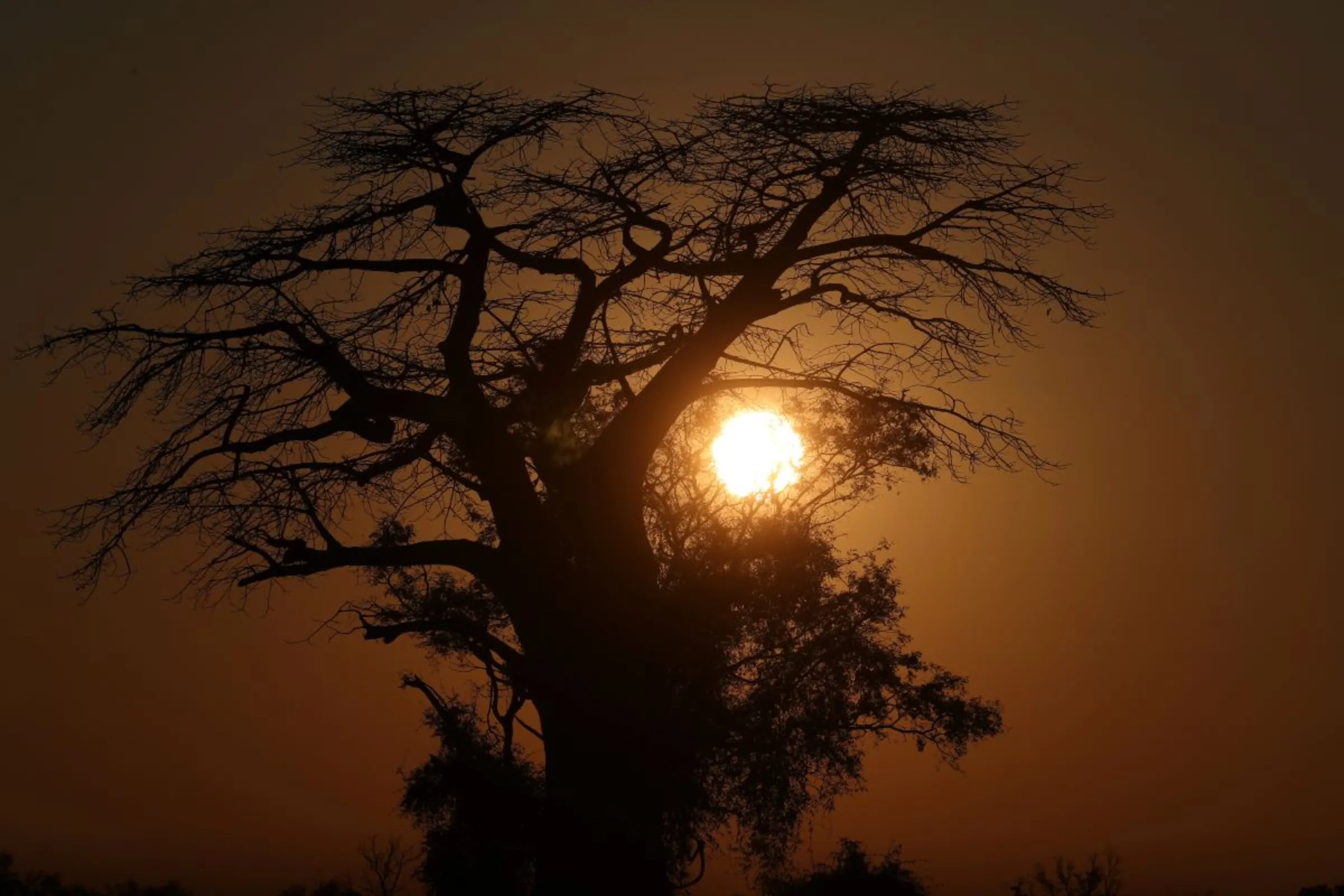 The sun rises behind a Baobab tree in the Okavango Delta, Botswana, April 25, 2018. REUTERS/Mike Hutchings
What's the context?
Sunny Botswana gets 99% of its electricity from coal - but new policies aim to drive growing use of solar power
Botswana generates just 0.26% of electricity from solar
Southern African nation has 30% renewables goal by 2030
Energy analysts say fossil fuel reliance is an obstacle
MAUN, Botswana - Despite its abundant sunshine, Botswana gets a tiny fraction of its electricity from solar power, with most coming from its vast coal reserves, fuelling concerns about the southern African country's ability to meet its green energy goals.
Botswana generated just 0.26% of its electricity from solar in 2020, and it has only 6 megawatts (MW) of installed solar capacity out of a total 890 MW energy capacity, with coal accounting for 99%, according to the International Renewable Energy Agency (IRENA) and the African Development Bank (ADB).
But the country is shifting its policies to make investment in solar and other renewables more appealing, by involving the private sector in building new capacity. Last year it commissioned its first-ever utility-scale solar plant.
In its Integrated Renewable Energy Plan - which was initially published at the end of 2020, and revised in 2022 - Botswana committed to having renewable energy make up at least 30% of its energy mix by 2030, and 50% by 2036.
According to the World Bank, Botswana has more than 3,200 hours of sunshine per year - and has some of the world's highest levels of direct normal (solar) irradiation (DNI).
Yet energy experts and industry players said they were concerned the nation was not taking full advantage of its renewables potential and that its continuing reliance on its large coal reserves could scupper its goals.
"The world wants to quit coal, (but) Botswana is hanging on for dear life," said Robert Hanna, director of African Sun Energy, a Botswana-based solar energy firm. He said the government was "underutilising (its) solar resources".
Coal is the most polluting fossil fuel, and its continuing use is a major driver of climate change and one of the reasons the world is now expected to pass a key 1.5 degree Celsius (2.7 Fahrenheit) temperature mark within five years.
But despite a global backlash against coal over environmental concerns, Botswana is looking to profit from its reserves - about 212 billion tonnes - as many Western countries seek alternative fuel sources as a result of the energy crisis.
President Mokgweetsi Masisi said in May last year that the nation had received several inquiries about supplying coal to Europe, but stressed that there would be arrangements on how to use it in a way that did not "cause a lot of pollution".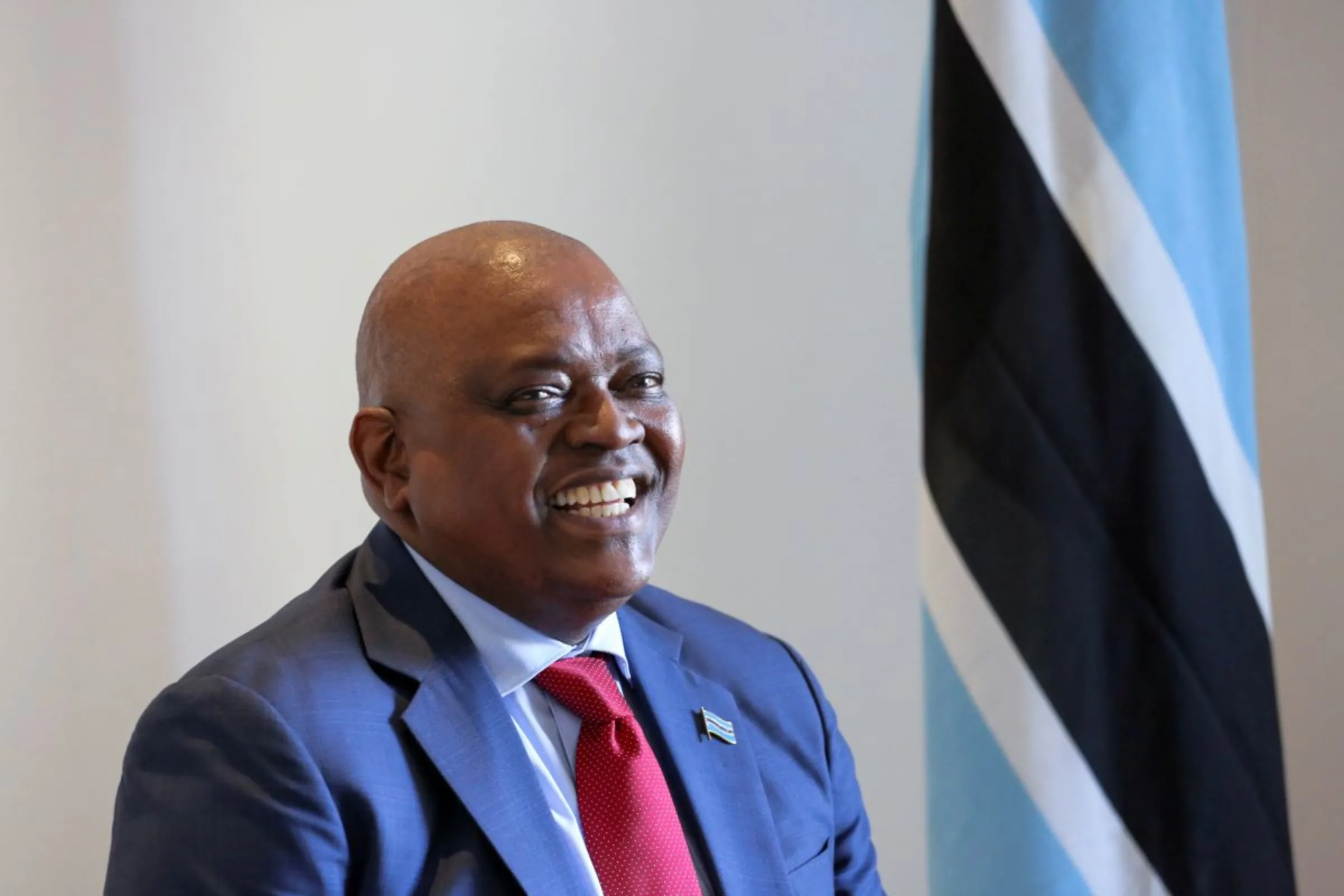 Scientists say the world's climate changing emissions need to drop by nearly half by 2030 to keep people safe and prevent some of the worst impacts of climate change, from worsening heatwaves, droughts and floods to surging hunger as crops fail.
But that low-carbon shift is far behind schedule, in part due to lack of investment in sustainable energy, particularly in developing countries such as Botswana.
Nevertheless, James Molenga, a principal engineer at the Department of Energy, said the nation's policies meant it was on course to meet its clean energy goals outlined in 2020 - pointing to investment by independent power producers (IPPs).
Molenga said the renewable energy transition needed to be private sector-led as "solar installations would be costly for the government", adding that large-scale projects would require external financing and loans from the World Bank or ADB.
From solar plants to rooftop panels
Botswana has no large-scale solar production at present.
The state-owned Botswana Power Corporation (BPC) is working with IPPs to address that - and spokeswoman Dineo Seleke said 335 MW of solar energy capacity is currently under procurement, with projects in different stages of development.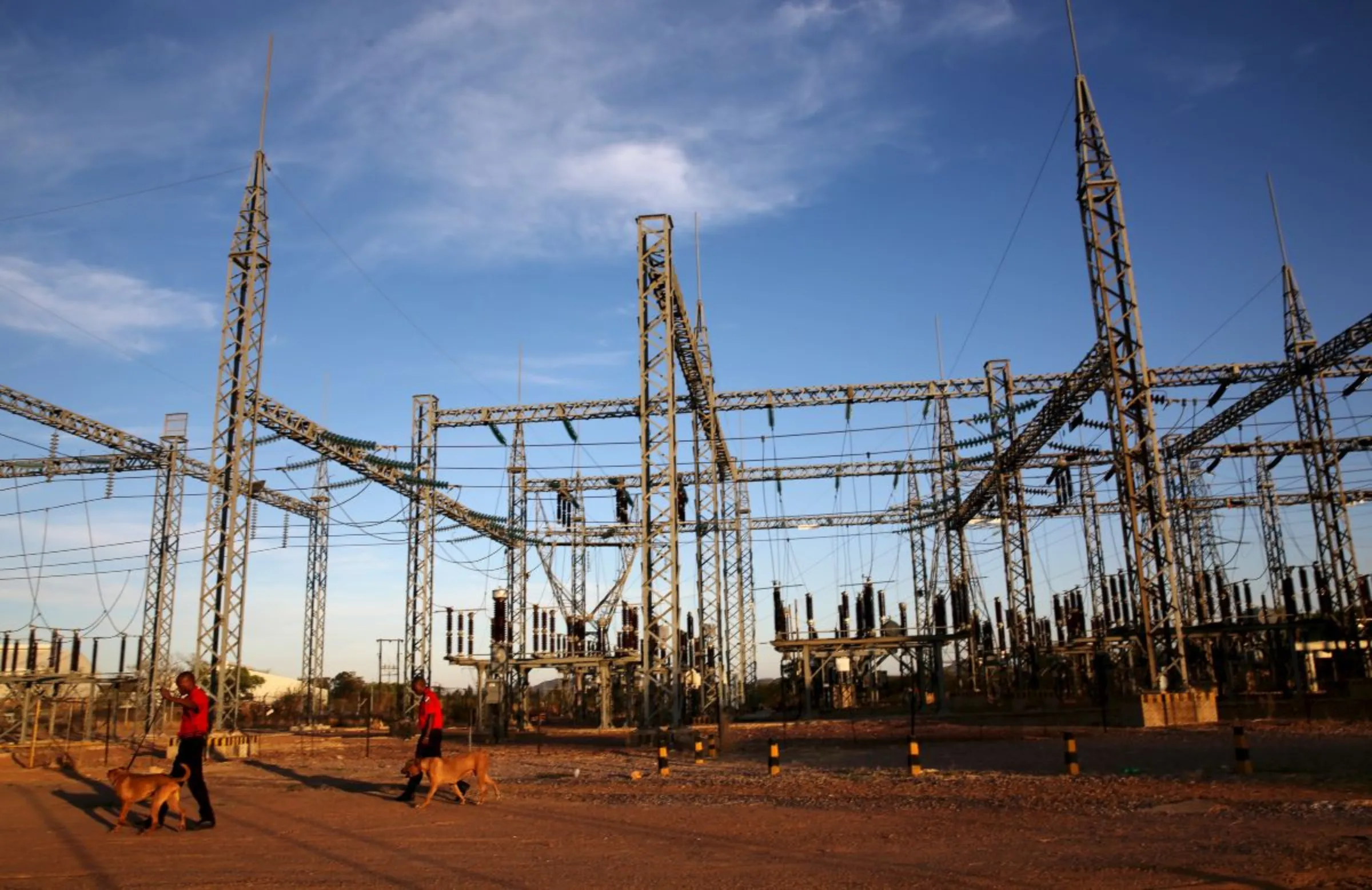 In September, BPC awarded Norway's Scatec ASA - a leading renewable energy firm - a contract to build a 50 MW solar plant. It will be the country's first utility-scale grid connected facility, and is expected to be operational in 2024.
And in May 2022, Botswana invited bids from IPPs to build another 200 MW solar power plant set to be functional by 2027 at the latest.
The BPC also noted that the Rooftop Solar Programme - a net metering scheme launched in 2020 that allows citizens and companies to generate their own power and sell any excess back to the grid - had seen an uptick in interest and applications.
Clean energy limits?
Botswana is also seeking to issue green bonds, as part of a larger green bond drive by the South African Development Community (SADC), to help raise capital for projects with climate and environmental benefits.
One of the potential beneficiaries is Kalahari Energy Botswana - a company that specialises in producing fossil fuel gas from coal beds - which is readying a domestic listing for energy diversification.
The firm's managing director Peter Mmusi said he supported the clean energy transition - but he believed renewables alone would not suffice for Botswana.
"One downfall of renewable energy is its lack of grid stability. You will still need coal or gas to cover your base load power," Mmusi said.
This echoes Botswana's energy plan, which said renewable energy sources were "not suitable for meeting base load ... (but) can complement the generation from coal plants".
Renewable energy experts, however, say electricity system stability can also be provided using cleaner methods, from storing solar energy as heat to run turbines when the sun is not shining to including wind turbines, hydropower or battery storage in clean energy systems.
Hanna of Africa Sun Energy urged Botswana to follow the lead of Scotland, which used to be heavily dependent on coal for its electricity, but in 2021 generated 97% of its power from renewables, up from 37% a decade earlier.
"(Scotland) transformed their economy to a clean energy economy. Yes, jobs were lost and mines closed. But they supported the transition to minimise impact and develop their new economy," he said.
"(Botswana) needs leadership to support the transition."
(Reporting by Baboki Kawaye; Editing by Kieran Guilbert and Laurie Goering)
---
---
Tags
Clean power

Adaptation

Fossil fuels

Net-zero
---