Britain's foreign aid: Where does the money go?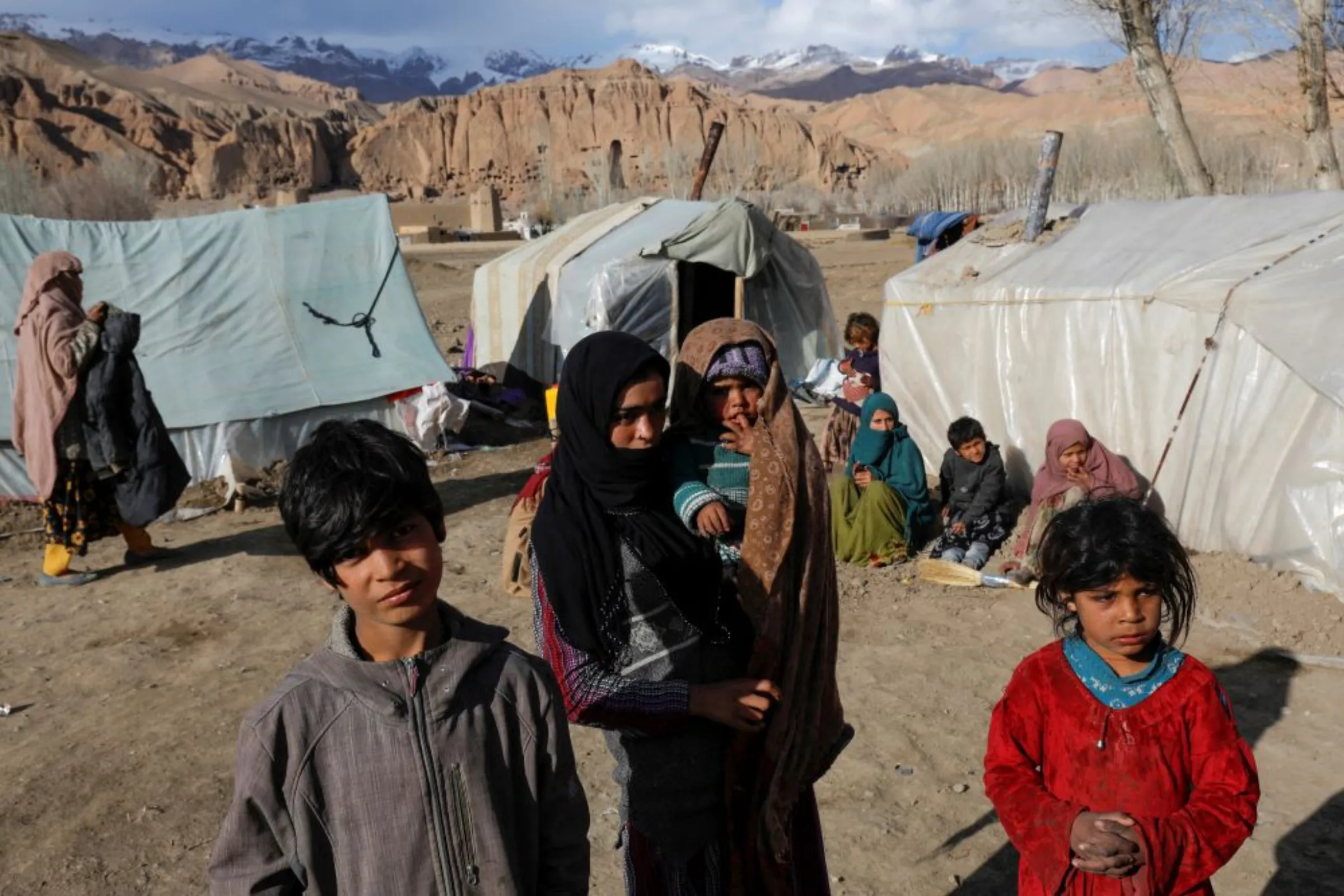 A displaced Afghan family from Kunduz province, whose house was destroyed by flood, lives in an open area in front of the ruins of a 1500-year-old Buddha statue, in Bamiyan, Afghanistan, March 2, 2023. REUTERS/Ali Khara
What's the context?
Britain is facing criticism for cutting its foreign aid budget, putting thousands of lives at risk around the world
LONDON - Thousands of women and children will die as a result of cuts to British foreign aid, according to an official assessment published by lawmakers on Wednesday, while hundreds of thousands more will be denied humanitarian supplies or healthcare.
Britain's Conservative government reduced overseas aid from 0.7% to 0.5% of gross national income (GNI) in 2020 to free up cash for domestic spending during COVID-19, slashing billions from programmes supporting the world's poorest.
Nearly 200,000 African women would undergo unsafe abortions that would otherwise have been averted, found an impact assessment by the foreign and development ministry (FCDO), while half a million women and children in Yemen will not receive healthcare.
Other vulnerable groups from Afghanistan to South Sudan will lose out on critical - and sometimes lifesaving - support, concluded the analysis, which was published by the International Development Committee (IDC) of lawmakers.
"This astonishingly honest assessment of the real impact makes grim reading," committee chair Sarah Champion said in a statement.
"Hundreds of thousands more women once again face unsafe abortions, thousands will die in pregnancy and childbirth."
A FCDO spokesperson said Britain was still one of the world's biggest foreign aid donors, and will nearly double its budget for low-income countries next year.
Here are the details:
How much does Britain spend on overseas aid?
In 1970, Britain pledged to spend at least 0.7% of GNI on foreign aid as part of a U.N. pact.
It is among 30 wealthy countries including the United States, Germany and Japan that have vowed to meet this minimum commitment each year.
Britain spent $15.7 billion in aid in 2022 - including domestic spending such as refugee programmes - slightly down from $15.8 billion in 2021, showed preliminary data from the Organisation for Economic Co-operation and Development (OECD).
The top five countries to receive UK aid money in 2021 were Afghanistan, Nigeria, Pakistan, Ethiopia and Yemen, with almost all funds going to countries in Africa and Asia, according to government data. Data for 2022 is not yet available.
How does other countries' aid spending compare?
Several countries have exceeded the U.N. aid target including Germany (0.83%), Luxembourg (1.00%), Norway (0.86%) and Sweden (0.90%), according to the OECD data.
The United States was the biggest cash donor in 2022. It spent $55.3 billion, followed by Germany ($35 billion), Japan ($17.5 billion), France ($15.9 billion) and Britain.
How could recipients of UK aid be impacted by cuts?
Britain's aid cuts impacted almost all international programmes dealing with global health and humanitarian work, charities say.
Sexual health programmes across Africa would face a 60% cut in funding, according to the FCDO's assessment, which was sent to the IDC last month but was not previously made public.
About 230,000 children will miss out on education after funding was reduced by 87%, the assessment said, and more than 25,000 children suffering from severe malnutrition in South Sudan would not get treatment.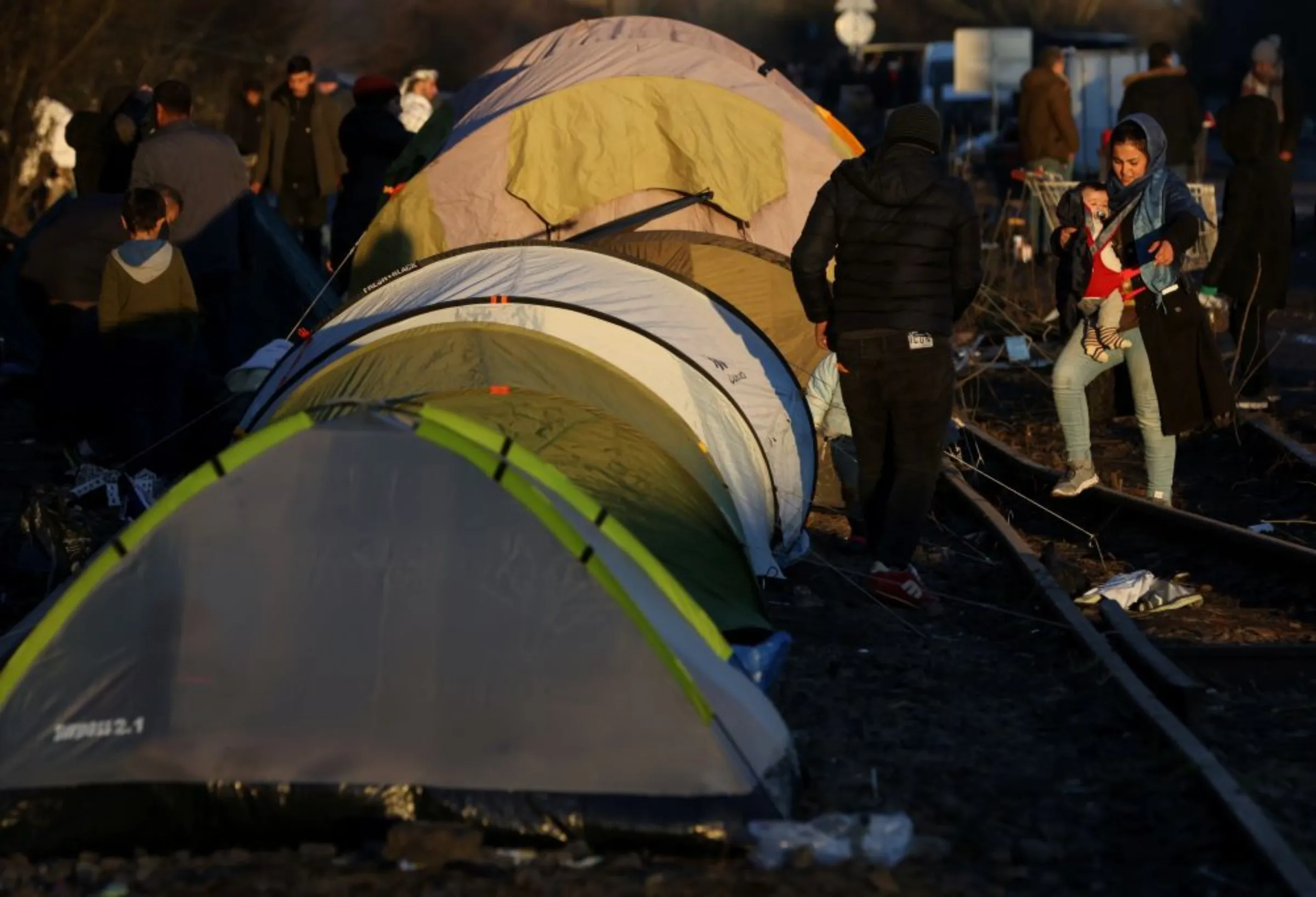 Other programmes impacted by sharp cuts included initiatives to deter female genital mutilation (FGM) in Somalia, support women and girls under Taliban rule in Afghanistan, and to vaccinate children.
Aid groups also expressed concern after provisional government data showed that more than 40% of Britain's development 2022 aid budget was spent by departments outside the foreign and development ministry last year.
About 3.7 billion pounds ($4.6 billion) in aid that should have been used to help vulnerable people overseas was instead spent on hosting refugees in Britain, most of them Ukrainian, preliminary government spending data showed.
New to Context? We'd love for you to find out a little more about what we do. Click here for a selection of our best work.
This article was updated on September 15, 2023 at 14:36 GMT to include the latest data on UK aid spending.
(Reporting by Lin Taylor; Editing by Helen Popper and Sonia Elks and Lyndsay Griffiths)
---
---
Tags
Wealth inequality

Race and inequality

Financial regulation

Poverty

Migration

Economic inclusion
---