Life on the line: Deadly risks for world's food delivery drivers
---
What's the context?
From Mumbai and Tbilisi to Rio de Janeiro, we ask food couriers about the immense risks they face each day to deliver the food we want, when we want it
---
A late night snack. Friday dinner. An occasional treat.
Whatever the time or craving, a few clicks is all it takes for someone to deliver the food we want, when we want it.
But what is the true cost of this modern convenience?
The soaring popularity of food delivery apps during the COVID-19 pandemic has brought with it a wave of concerns that dangerous roads, inadequate safety equipment and training are putting drivers' lives on the line.
From Mumbai, Tbilisi to Rio de Janeiro, we peek behind this fast-growing industry and ask food couriers about the immense risks they face each day.
Some can't afford to turn down the work.
Some can no longer work.
While others live with the trauma of a perilous turn of events.
---
Maneewan Maneesecom, 37, Ayutthaya, Thailand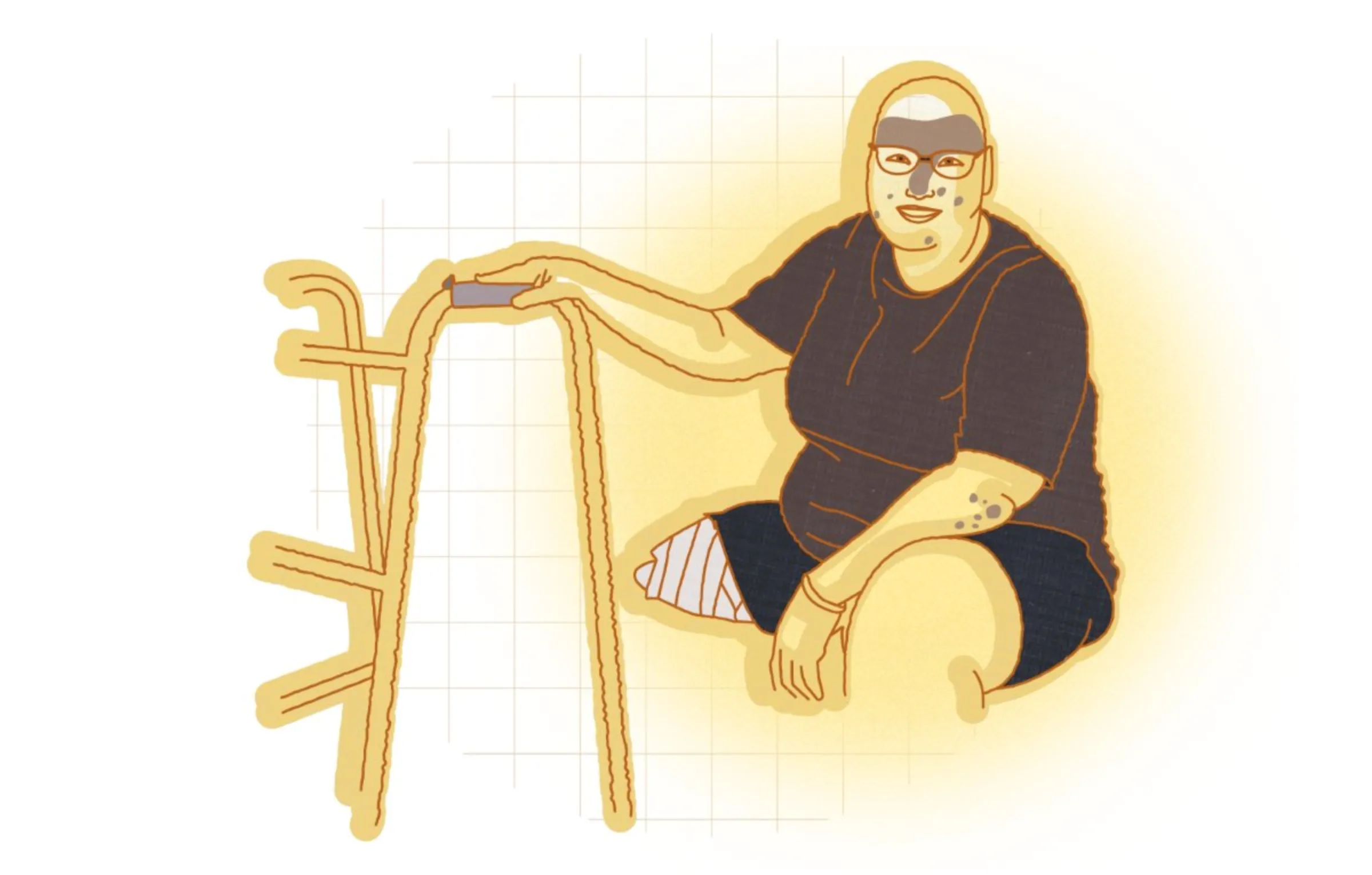 Six years ago, Maneewan Maneesecom left her job as a drafting technician for a construction company so she could help take care of her father, who had developed cancer.
Living with lupus, an autoimmune disease, Maneewan was also suffering from stress.
But things started looking up when she began working as an engineering consultant - until the coronavirus pandemic hit and she lost her income.
Desperate to make ends meet, Maneewan turned to food delivery. It had devastating consequences.
She tells her story to Thailand correspondent Nanchanok Wongsamuth.
At that time I started to lose my hair and was rejected after applying for several jobs. I wasn't healthy and people were afraid that I had a contagious disease.
I figured I could be a delivery driver for Line Man (a Thai app), so I applied.
It was June this year. I was going to deliver food for a customer. I was driving my motorbike normally when a six-wheel lorry in front of me drove into a gas station without signaling.
I couldn't see and I was hit. I heard a loud noise and it was like I was spinning three times before it stopped.
The paramedics came and told me to lie still and took me to a hospital. The accident was at 4pm and I was taken to another hospital at about 10pm where my leg was amputated.
I knew my leg needed to be removed as soon as I had the accident. But I didn't think so much of it would be amputated. The doctor said nothing could be done to save it.
I have to fight. At least I survived. I still survived and I'm able to do many things. At least I'm here to support my mother, because she lost dad a few years ago.
I was in the hospital for 10 days before coming home for five days and went back to the hospital again for about a month because of an infection.
At that time I felt really low. I already lost a leg, so why was I so unlucky? I should have been able to go home, but then I got COVID. I felt so depressed and tried to talk to my mum and relatives to help fight the loneliness.
A few days after my operation, Line Man sent a representative to give me 15,000 baht ($442). I also received donations from colleagues, friends, relatives and the general public totalling 290,000 baht ($8,552). I got 100,000 baht ($2,949) and two packs of milk from the lorry driver.
But 15,000 baht isn't a lot of money compared to what I lost. No one wants to have an accident. No one wants to get hurt. Not one wants things to turn out this way.
It's like the company is throwing me some spare change without taking responsibility, even though I worked so hard.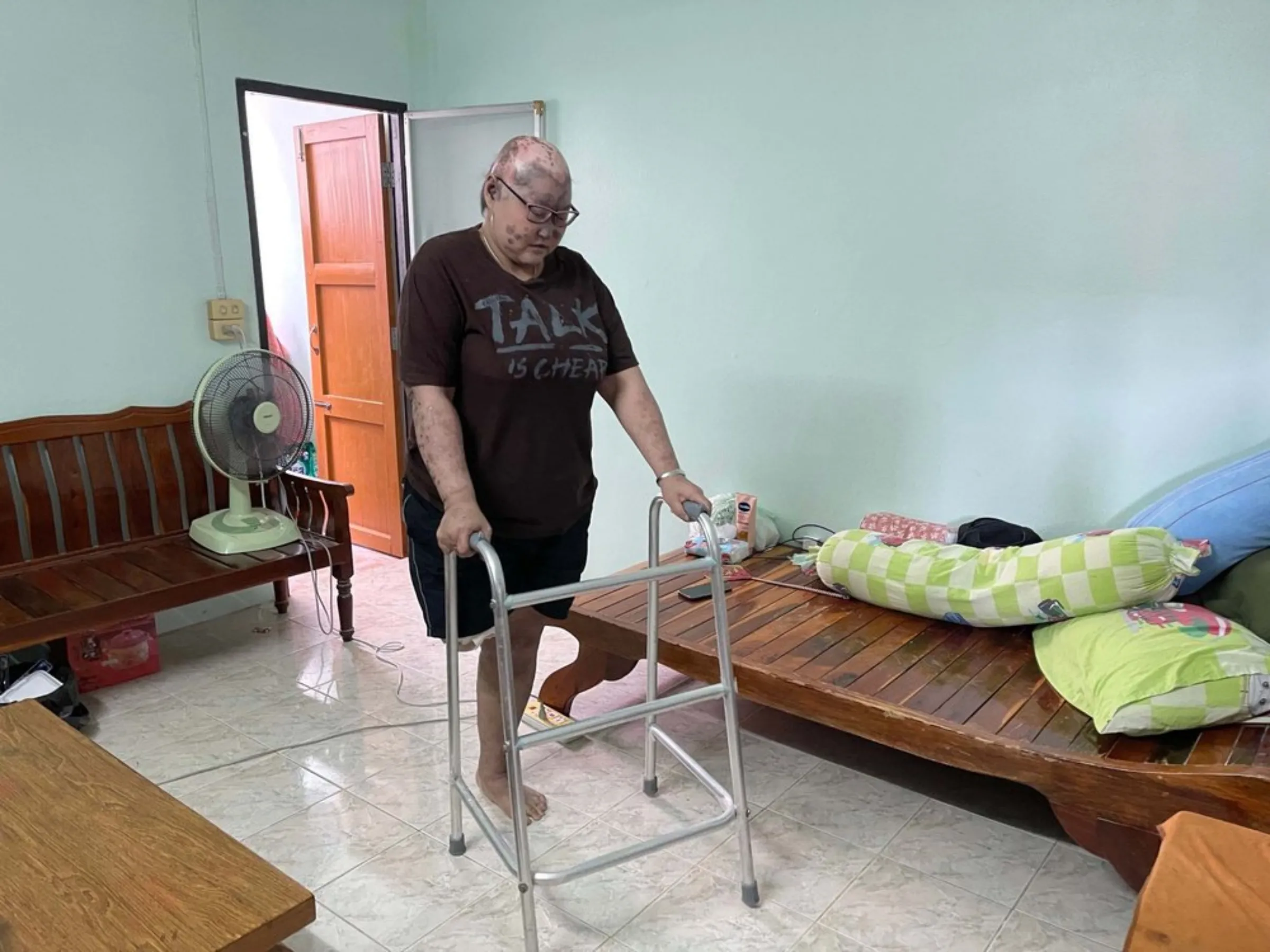 Food delivery drivers have to race against the clock. When companies want money, they come up with delivery targets.
And since we want money, we try to hit those targets.
But we only get about 30 baht ($0.90) per delivery, and if there's an accident, the loss is permanent.
It would be good if there is support in terms of financial support or providing a job for the disabled, because I have to take care of myself without any help.
Line Corp, which owns Line Man, did not respond to several requests for comment.
---
@DeliveryBhoy, 42, Mumbai, India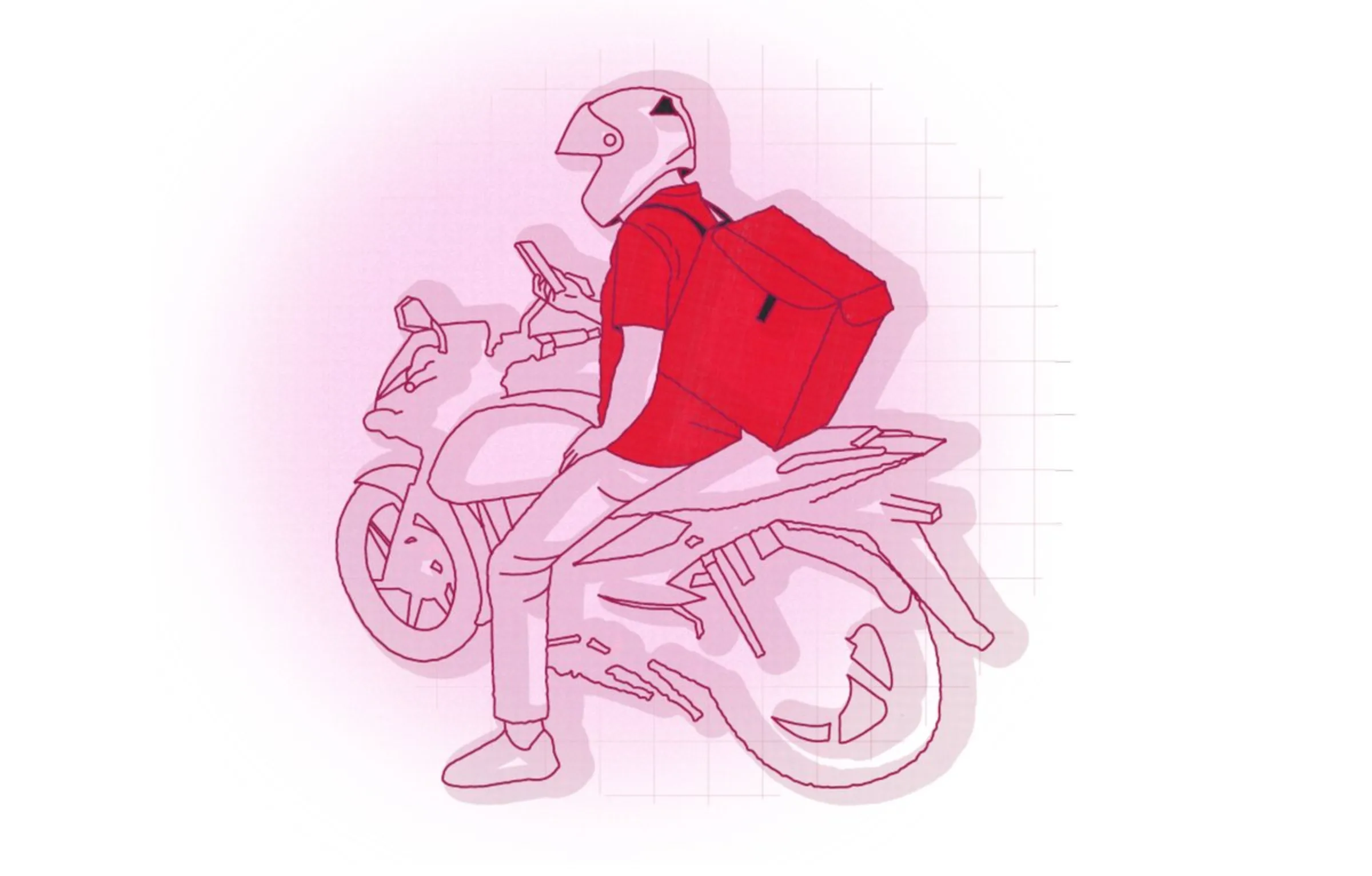 A rainy night, an unknown drunk driver and a chocolate mousse cake. These three things nearly cost one food courier his life.
After surviving the accident, the delivery driver, who wanted to remain anonymous, said he did not receive any compensation from Zomato, one of India's largest food delivery apps, despite claiming for it.
He said he spent almost a month's wages, about 14,000 rupees ($190), to repair his damaged motorcycle.
The driver, who has also worked for Zomato's main rival Swiggy, now runs an anonymous Twitter account @DeliveryBhoy to unveil the poor working conditions of food couriers.
He tells his story to South Asia correspondent Annie Banerji.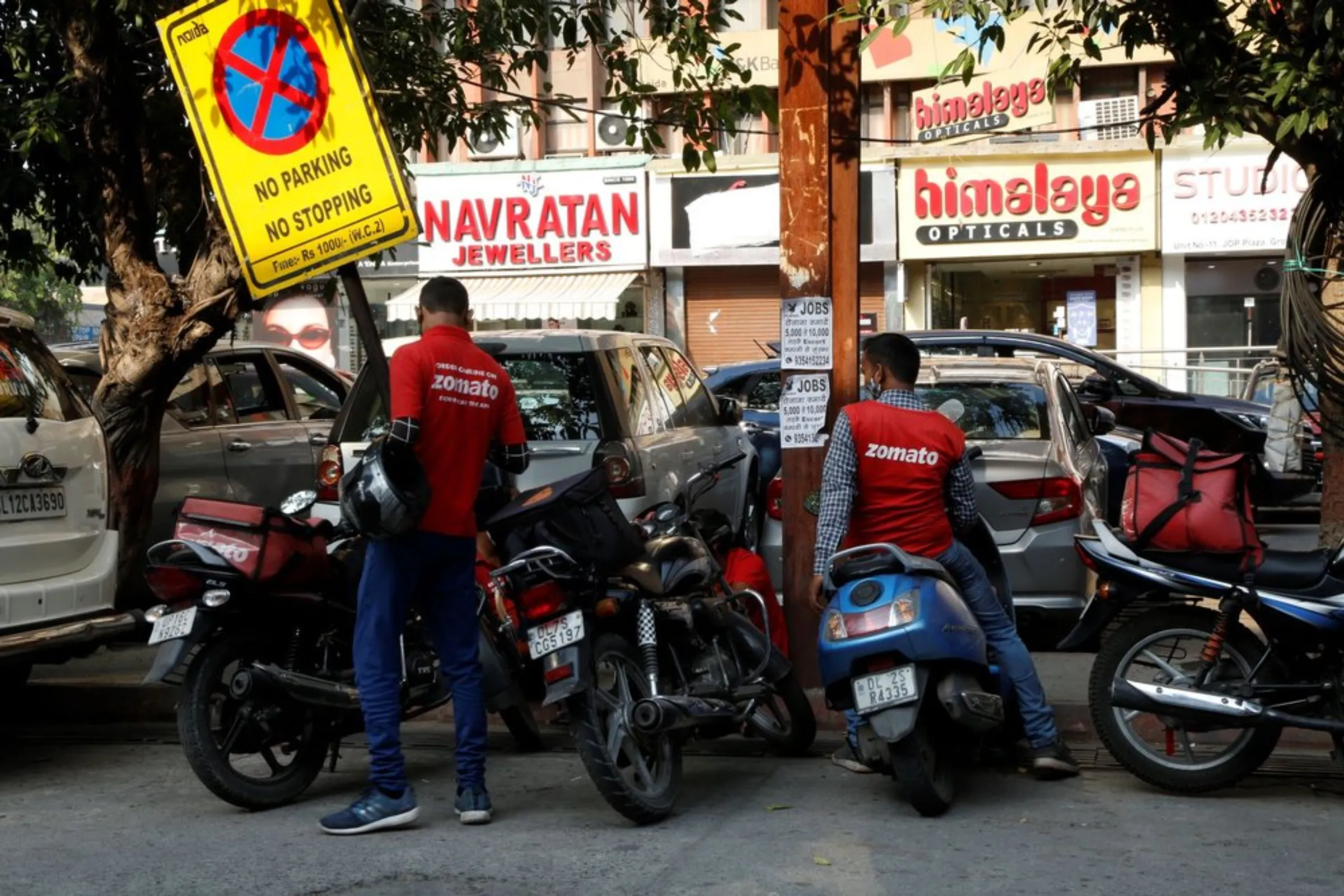 I picked up a chocolate mousse cake from the restaurant and had to deliver it to a customer 6.5 kilometres (4 miles) away.
I was driving really slowly on what is possibly Mumbai's most dangerous road, where cars do about 200km per hour (125 mph).
Since it was raining and late in the night, I was extra careful and manoeuvred all the bumps, potholes and chaotic traffic to make sure the cake was intact.
I was riding on the side of the road, just hoping that no one comes and hits me. I'm always scared.
My worst fear came true. I got hit from behind by a guy who was speeding on a scooter. Thank God he wasn't driving a car because I wouldn't have survived.
My motorcycle skidded about 20 metres, flinging me off as cars and trucks zipped past.
The first thing I did was to go and check if the cake was fine. Of course it wasn't. The cake was smashed.
The man on the scooter, who was reeking of alcohol, fled from the scene.
I called the police. I frantically waved at their patrol car as my bike lay there with smoke coming out of the engine but they just drove past me. Even when I went to the police station, they showed complete apathy.
One entire side of my bike was damaged. The fuel tank had caved in, the clutch, everything on that side was destroyed.
I told my company about it. They promised to compensate me for however long I wouldn't be able to work since my bike would be in the workshop.
But that money never came. They did not even call to check on me. Nothing ever happened.
They don't compensate us, train us or provide us with any safety equipment. You're pretty much on your own.
(When we do deliveries) we keep getting calls saying "Dear partner, you're running late. Deliver the order immediately or else you might have to face a penalty".
Your focus is on your phone and it's buzzing and buzzing and buzzing and buzzing. Every single order feels manic.
We speed and put our lives in danger. I took to Twitter to expose all of this.
My accident has had a severe effect on my mental health. It's going to get worse for all of us. The population of food couriers is going to expand to fill increasing demands - that means risks, threats to our lives and accidents will grow.
That's why I'm going to fight. I'm not going to let them go until they break their work model down and rebuild it.
Zomato said in emailed comments that it has a dedicated team working to assist drivers amd receives over 25,000 support requests a day.
It added that since January, more than 3,300 food drivers claimed hospitalisation insurance and over 8,500 were given Loss of Pay support.
A Swiggy spokesperson said by email that safety was of the "utmost importance" and the company provided benefits such as accident cover, medical insurance, a 24/7 helpline and support, though it was not mandated.
---
Michael, 35, Durban, South Africa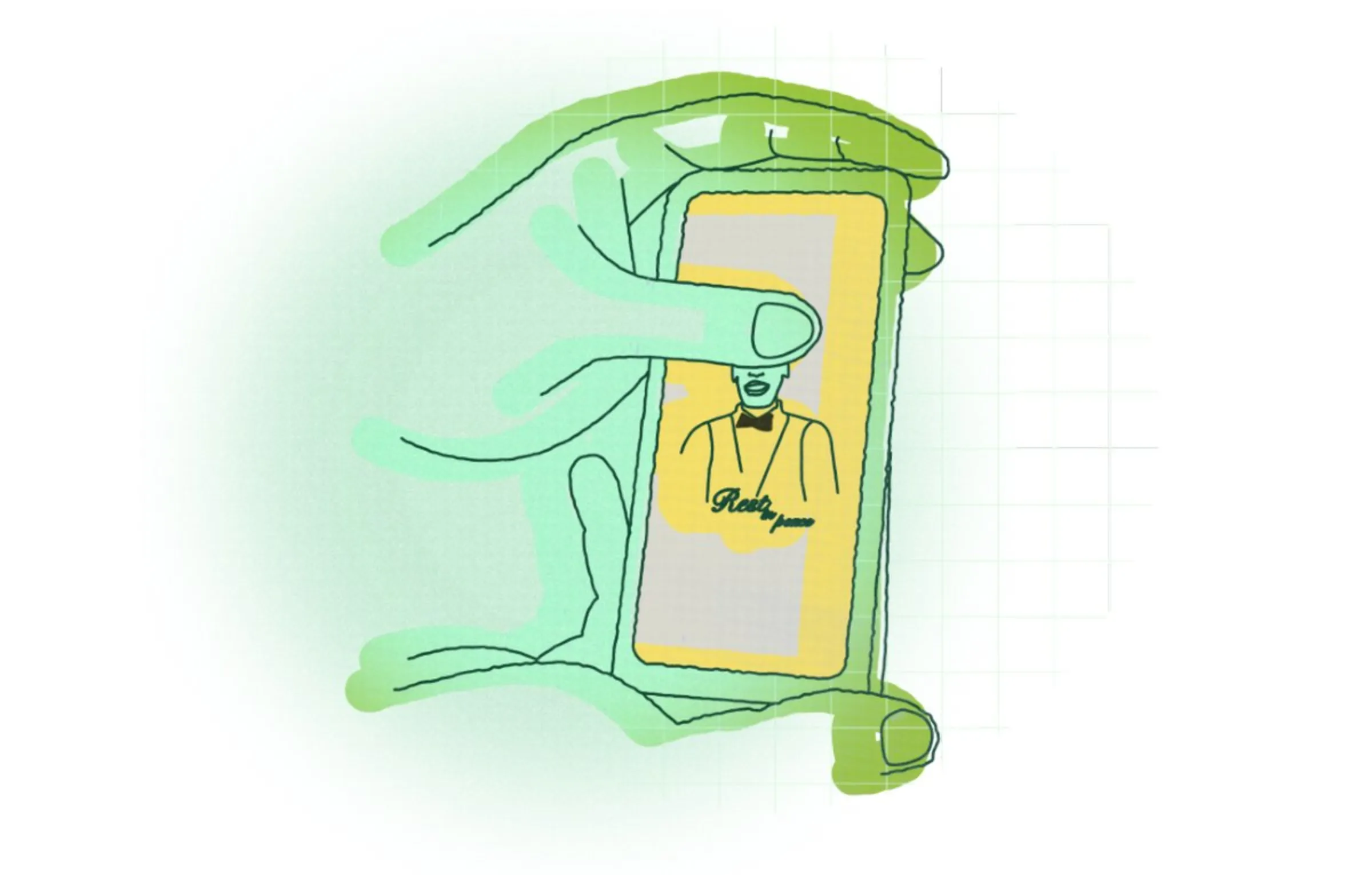 In 2008, civil war forced Michael to flee Burundi as a refugee for a better life in South Africa. His cousin Daniel followed soon after.
While Michael, who asked for his and his cousin's names to be changed, worked odd jobs to fund his studies, Daniel became a food courier for Uber Eats.
One night in 2019, Michael received a phone call telling him Daniel had been shot five times while picking up a food order. Two hours later, he was told Daniel died in surgery as doctors tried to remove the bullets.
At first, Michael said Uber made contact to send their condolences and the forms needed to receive a life insurance payout of 200,000 rand ($13,214). But when his family reached out for further information on how to proceed, Uber went quiet.
Michael, who also works part-time for Uber Eats, tells his story to South Africa correspondent Kim Harrisberg.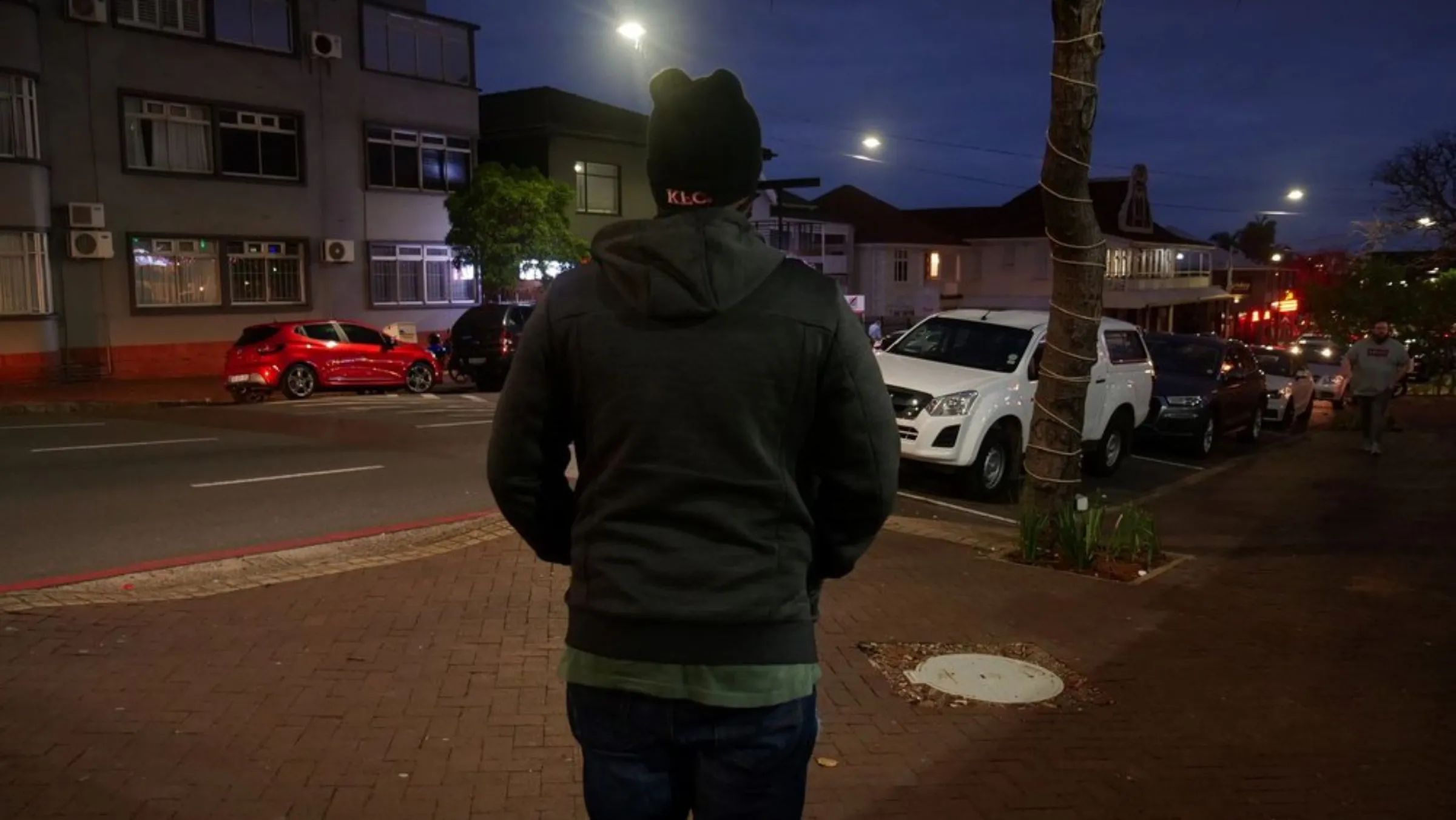 I lost two of my uncles, their wives, their kids and I lost my oldest sister (to the war). So running was maybe the best option.
A few months after I got here, Daniel arrived. He followed me here. We had the perfect relationship - he was the person who understood me more than anyone else.
After he died I did not feel safe at all. I've never heard a single instance of Uber calling the drivers to just offer them counselling or something.
We didn't even get like 10 cents from Uber to say, 'Okay, this is how much we can chip in.' So the 45,000 rand ($2,984.50) that it took to send his body home was raised through the networks of drivers supporting each other.
We were sent forms from Uber (for the payout) but not guided on the claims process. I think it's like taking a child and dropping them in the ocean and then telling them to swim.
There have been campaigns and videos and tutorials about COVID. But I've never seen a tutorial from Uber about how to go about claiming. It's not communicated.
The man who shot Daniel was arrested but later released on bail and we haven't heard from the lawyers since. But that's the justice system, that's just how it is.
So what you do is grieve in silence.
The people who do the driving for these (delivery) companies are the lay people who do not have a strong voice, or maybe the means to challenge these companies.
Many of them are asylum-seekers, and some of them have got refugee status. We just talk about it between ourselves and then it doesn't get any further, it doesn't make any change. There's that fear (of being deported). I also feel it.
When I pick up orders from the place where Daniel was shot, I just remember the company that he was working for - that didn't do anything to support the family - is the very same company that I'm working for.
So, what if this happens to me now? The family may have to deal with a loss of two people? It's unsettling.
Uber South Africa said that without knowing the identity of the driver they could not comment on specifics but that "as with all insurance, there are limits in place". They referred any questions regarding the payout period to their insurance partner AIG.
AIG said they started providing insurance cover for Uber in July 2021 and that any prior claims would have been handled by Uber's previous insurer, Chubb. Chubb did not respond to a request for comment.
---
Douglas de Paula, 38, Rio de Janeiro, Brazil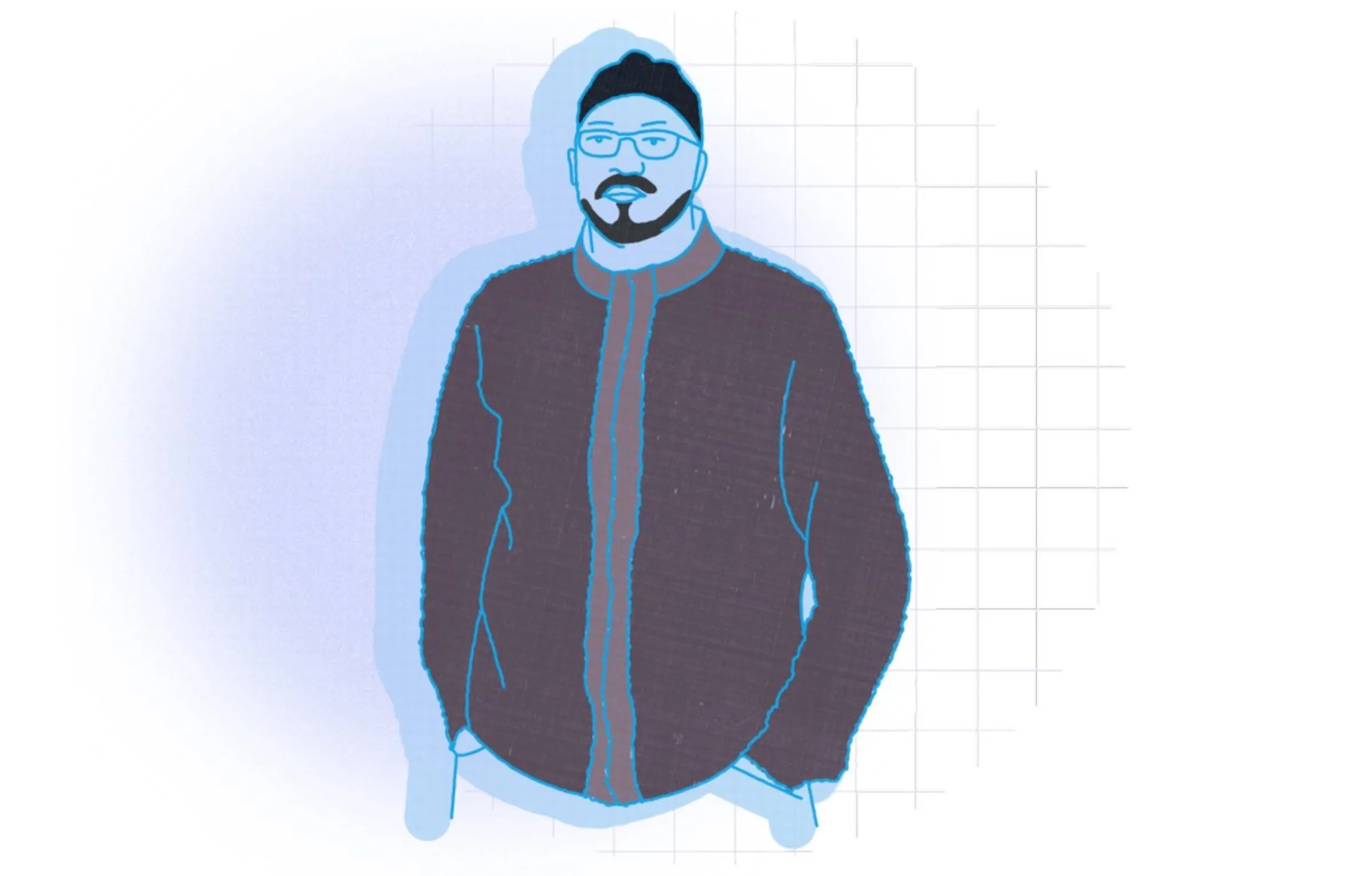 Whether he's a security guard, a waiter or a traffic cop, Douglas de Paula has never shied away from doing all he could to provide for his growing family.
So in 2017, when the opportunity came to join iFood, one of Brazil's biggest food delivery apps, de Paula signed up so he could earn at least 200 reais ($36) a day - even if it it meant working 12 hours straight.
When the coronavirus pandemic hit Brazil in March 2020, demand for food deliveries soared. Every day he prayed for safety as he rode his motorbike to try and make ends meet.
He tells his story to Brazil correspondent Fabio Teixeira.
My accident was on July 13, 2020 - a date that marked me and that I'll never forget.
It was around 4pm. The sun was blazing, it was around 40 degrees Celsius. When I turned a corner at Amaral Peixoto (a major street in Niteroi), the sun came out from behind a building, and hit me straight in the eyes.
For a few seconds, I couldn't see anything.
When I opened my eyes, I was about a metre away from the back of a vehicle. I crashed into it, which sent me flying.
I couldn't move. I didn't know it at the time, but I had broken my pelvis. I was in so much pain and couldn't feel my legs.
I asked God to be merciful and to spare my life because I had a child on the way and another one to provide for.
I was taken to the hospital. When I woke up I had a titanium plate inside me, and bolts as thick as my finger coming out from both sides of my pelvis.
The doctor told me it would be a year before I walked. In three months I was sitting up. In four, I had my first steps. I had no physical therapy. It was God.
Meanwhile, my friends all chipped in and raised about 9,300 reais ($1,679) for me. They also donated diapers.
When my son was born, I wasn't there because I couldn't leave my bed.
When you get into an accident, you realise what you're worth. You find out you're no better than a plastic cup. When a plastic cup gets dirty, it gets thrown away.
iFood gave me no assistance at all. They treated me like garbage.
Eight months later I went back to work as a delivery driver, but I was traumatised. I was afraid of everything, of falling, of being hit by cars.
Now, I wash cars. I can't do what I used to do. I loved playing soccer but I can't play for long because of the pain.
I can no longer hold my urine in. If I try to do it, I wet myself. It happened once while delivering for iFood.
All I want is some recognition. I want them to see our value. Not only them, but also the restaurant owners, and the customers. We are treated like criminals.
I ask all my colleagues to be vigilant - we leave home, and may never come back.
For those who can, I advise them: find another job.
iFood said it offers some benefits to its delivery drivers such as medical exams, in partnership with a health insurance company.
It said it provides free "personal injury" insurance and a payout of up to 100,000 reais ($18,325) if the driver dies, or is permanently or partially injured due to an accident. Drivers are also able to claim back some of their medical expenses under this insurance policy, iFood said.
---
Andro, 30, Tbilisi, Georgia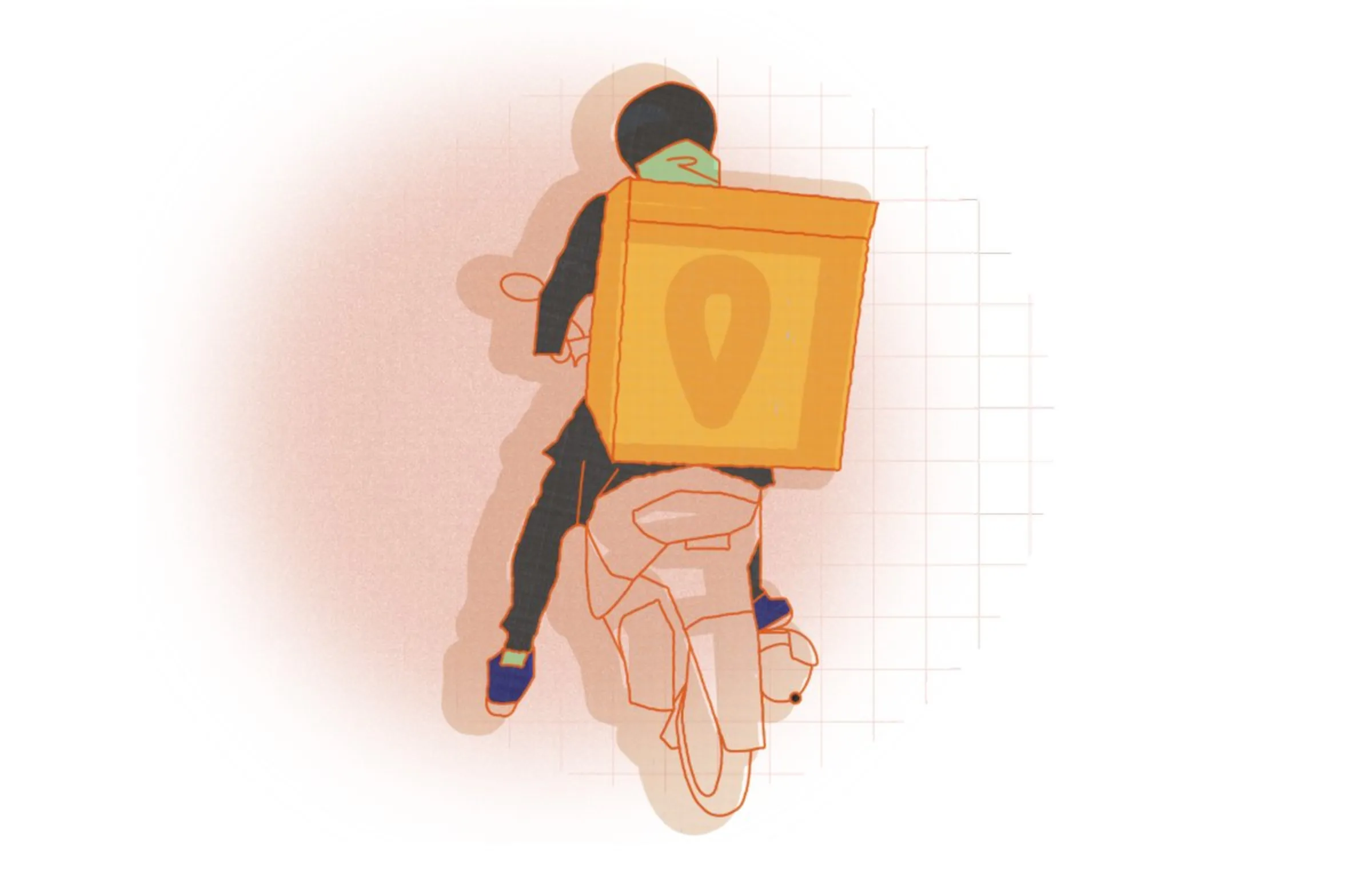 In his four years as a delivery driver for Spanish startup Glovo, Andro has had his fair share of near-misses - once, crashing into a police car and another time, knocked off his scooter by an oncoming vehicle.
Exhausted and stressed, he opted for a simpler life and started working as a waiter.
But just months later, Andro was out on the road again.
With a young family to support, the potential to earn 2,500 lari ($802) a month - more than twice the national average - was too hard for the father-of-one to turn down.
Andro, who didn't want to reveal his full name, shares his experience with Georgia correspondent Umberto Bacchi.
Being a delivery guy in Georgia is like gambling. Money-wise it's pretty nice, you get paid quite a lot. But it's also risky.
Two years ago I was delivering an order when a car came out of nowhere in front of me. I was speeding and there was nothing I could do.
I hit it, flew over it and smashed onto the pavement.
I was taken to a hospital.
About two hours later, I received a call from Glovo, as they wanted to check what had happened to the delivery. I told them I had been in a car accident.
They asked how I was and arranged for another driver to come pick up the parcel and complete the order and that was it.
Among drivers, the general understanding is that if you crash you crash. End of story.
I have only recently found out after digging through the app that it's possible to get some (insurance) coverage. What I find surprising is that over four years, and despite my four accidents, no one from the company ever mentioned this to me.
This summer I took up a job as a waiter as I was looking for a more quiet and peaceful occupation. But the money wasn't as good, and after a few months I started doing deliveries again.
Within two days I got into yet another accident. I was lucky to get off without a scratch but it was really upsetting.
I had been really excited about having a good salary again. I had earned about 250 lari ($80) in 48 hours and all of a sudden "Bam!" I had to spend the money to fix my moped.
The next day, I also had to take the hamburgers I was carrying to a 'Glovo Kitchen' so I wouldn't be charged for the failed delivery.
Recovering from a crash takes time, energy and money. Being insured would help, at least I wouldn't have to think about how to pay for repairs, or where to borrow the money from.
It would give me confidence and the feeling that the company I work for is taking care of me.
I like doing deliveries. From the moment I started working I felt a sense of freedom. You're in charge of your time and don't have managers to deal with.
Yet, I can't see myself doing this for long. I have a family, a wife and a three-year-old child. You can't really rely on this job. Every time you go out you don't know what will happen.
No one wants to risk their lives forever.
Glovo did not respond to several requests for comment. In October, the company pledged to provide couriers with better insurance coverage, as well as sick leave, maternity and paternity leave as part of a new set of standards for fairer working conditions.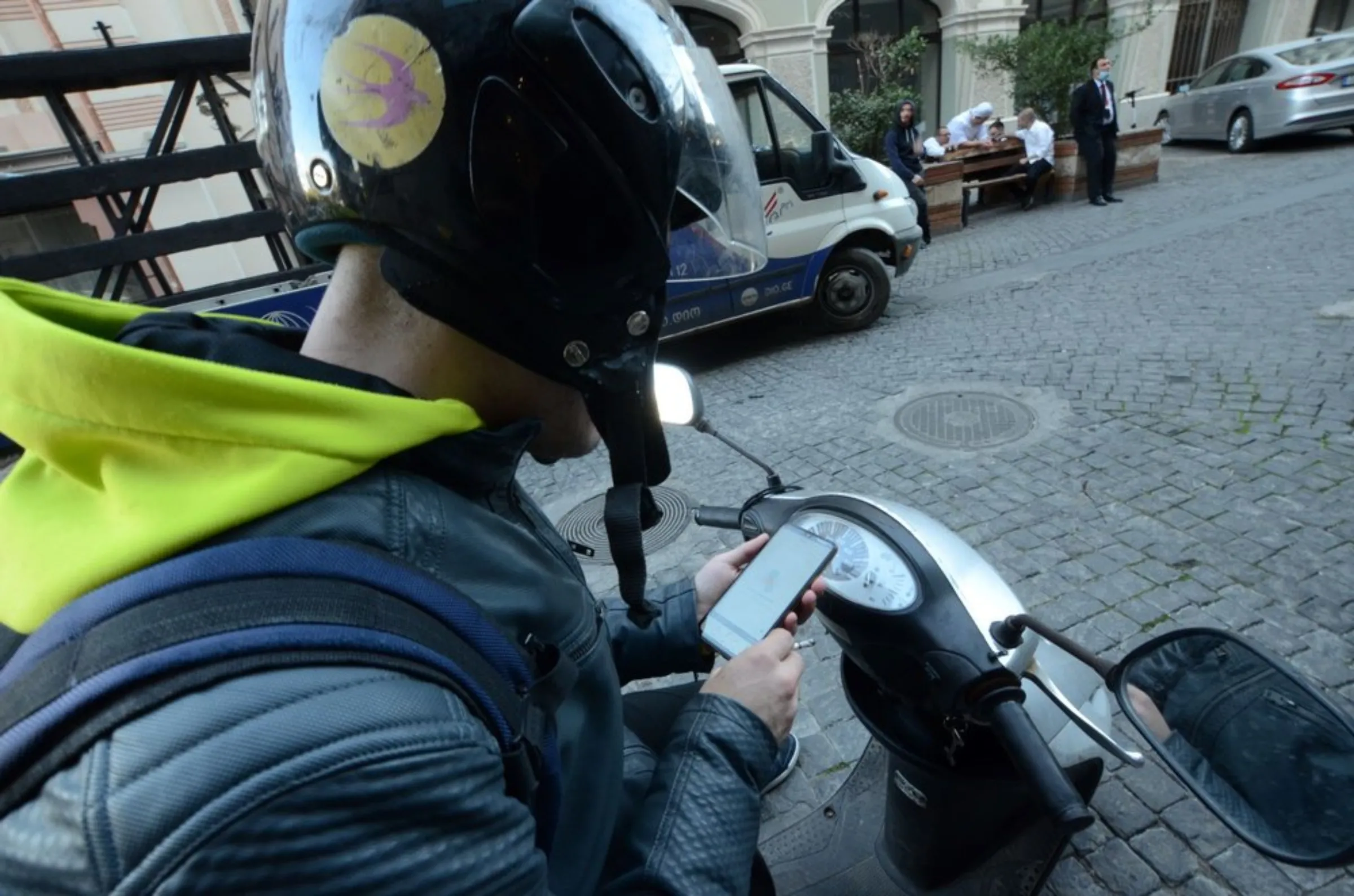 Interviews have been edited and shortened for clarity.
Reporters: Nanchanok Wongsamuth in Bangkok, Annie Banerji in New Delhi, Kim Harrisberg in Durban, Fabio Teixeira in Rio De Janeiro, Umberto Bacchi in Tbilisi
Illustrations, animations and design: Surasti Kaur Puri
Graphics: Nura Ali
Multimedia producer: Cormac O'Brien
Text editing: Lin Taylor and Zoe Tabary
Producer: Amber Milne and Lin Taylor
---
Tags
Gig work

Transport

Future of work

Workers' rights

Corporate responsibility
---
MORE ON Socioeconomic Inclusion
---
MORE ON Inclusive Economies
---