Twitter: first, consider human rights impacts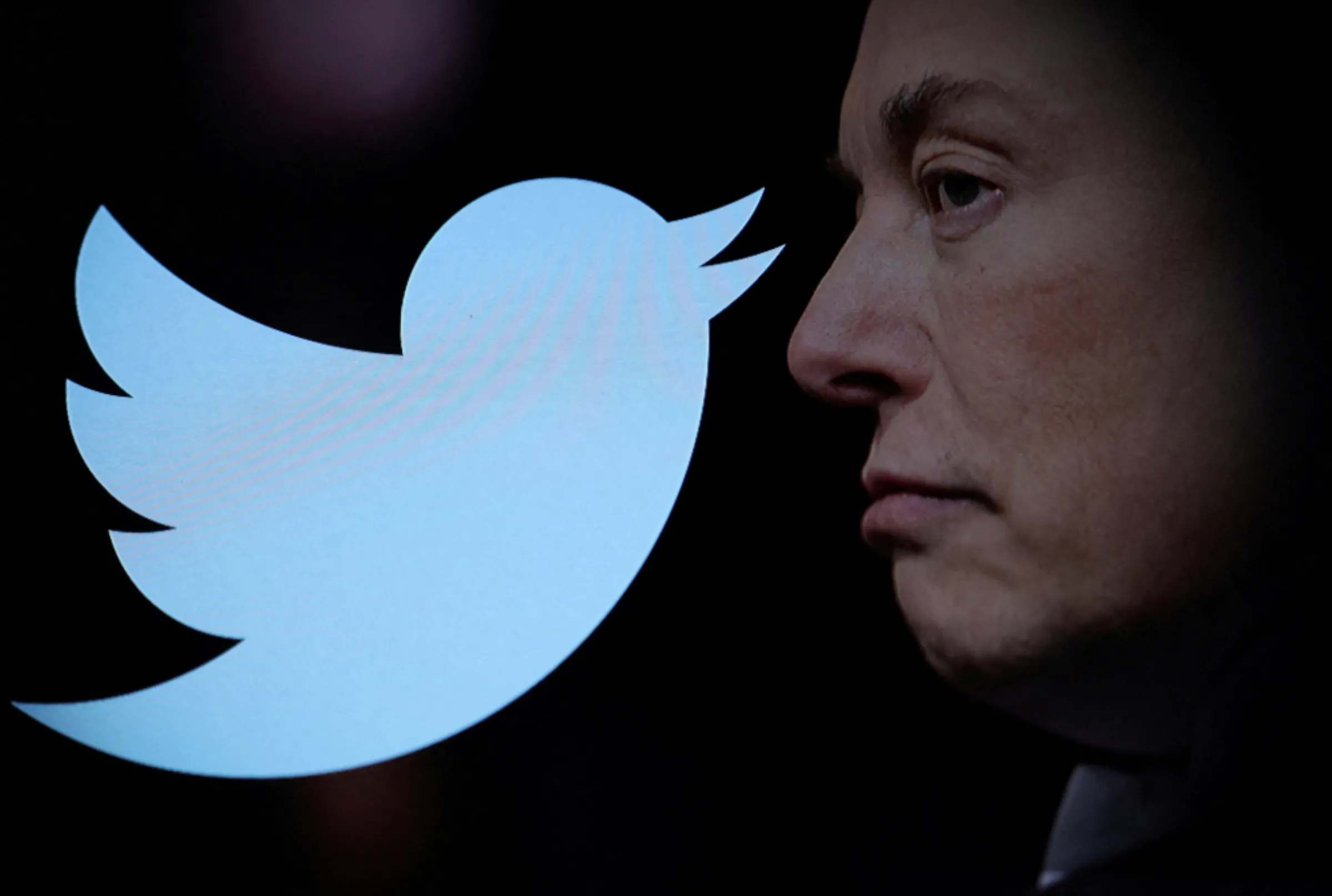 Twitter logo and a photo of Elon Musk are displayed through magnifier in this illustration taken October 27, 2022. REUTERS/Dado Ruvic
Corporations are required to respect human rights, but Big Tech investors have failed in this duty for too long
Laura Okkonen is an investor advocate at Access Now.
Elon Musk, the world's richest man, now owns one of our most vital communication platforms, and has taken control of Twitter's privacy, freedom of expression, and content moderation. While there is great speculation about the future of the platform, very little is being said about the duties of the shareholders who agreed to sell, or of the financial institutions that backed the acquisition - and the impact their decisions are already having on the human rights of millions.
Prior to the takeover, the company's major shareholders included U.S.-based institutional investors such as the Vanguard Group, BlackRock, and State Street. These are large multinational financing groups, with due diligence mechanisms in place to identify and mitigate risks when planning sales or acquisitions.
With the Twitter sale, their responsibility should have extended to the community of people - present and future - that relies on the platform as a tool for freedom of expression and assembly. So it is critical to examine whether these firms spent any time considering how their actions might impact the human rights of people who use Twitter across the globe.
One of Musk's obvious flags is his record on environmental, social, and governance (ESG) issues at Tesla, which was excluded from the S&P 500 ESG Index, an industry standard on corporate responsibility, in part due to racial discrimination and fatal car crashes. Musk responded with, "ESG is a scam." While ESG as a concept admittedly has a way to go, it is incredibly alarming that a manufacturer of electric cars - generally considered a very good thing for the E in ESG - was removed from the index over its poor performance in S and G.
These issues at Tesla, coupled with Musk's behavior on Twitter, should have been enough to ring alarm bells for Twitter shareholders.
The United Nations Guiding Principles for Business and Human Rights (UNGPs), the de facto standard for rights-respecting corporate behavior, require corporations - including institutional investors and asset managers - to conduct human rights risk assessments to identify how their operations impact others. The baseline is very simple: "do no harm."
The results of the Twitter takeover are already staggering. Within 12 hours of the completion of sale, there were reports of a massive increase of "antisemitic, homophobic, transphobic, and other racist terms". In addition to mass layoffs - including of the human rights team - the check-and-balance that was the Board of Directors is now gone, and Musk's planned subscription fees for verified accounts could lead to many people, particularly those outside of North America and Europe, disconnected.
We would argue that the former Twitter shareholders have failed the "do no harm" principle already.
The UNGP-mandated duty to conduct human rights impact assessments includes due diligence regarding any potential business partners. While legal and reputational assessments are standard procedure, there appears to be no prioritization of how business partners fare in the human rights arena.
This disregard for potential human rights impacts is only emphasized when we consider Saudi Arabia, which has become Twitter's second largest shareholder. That's the same Saudi government that handed down a 34-year prison sentence and 34-year travel ban to Salma Al-Shehab, a Saudi-born PhD student, for tweeting earlier this year.
The World Benchmarking Alliance that assesses financial institutions' governance, recently revealed that "outside of the minimum legal requirements, less than 7% of the 400 institutions assessed disclose the process they have in place to identify human rights risks and impacts within their own operations, and less than 3% within their financing activities." That number is truly shocking, and we're seeing the real-life consequences of such negligent behavior play out at Twitter.
When it comes to the corporate duty to respect human rights, Big Tech's major shareholders have flown under the radar for too long. It's time to change that by ensuring human rights considerations are centered in everyday decision-making, and directing the corporate accountability conversation towards those who enable these reckless acquisitions. In Musk's own words, "sunlight is the best disinfectant."
---
Any views expressed in this opinion piece are those of the author and not of Context or the Thomson Reuters Foundation.
---
Tags
Digital Rights

Digital Divides

Twitter

Social media

Data rights
---