Turkey earthquake: Four ways tech is being used to help victims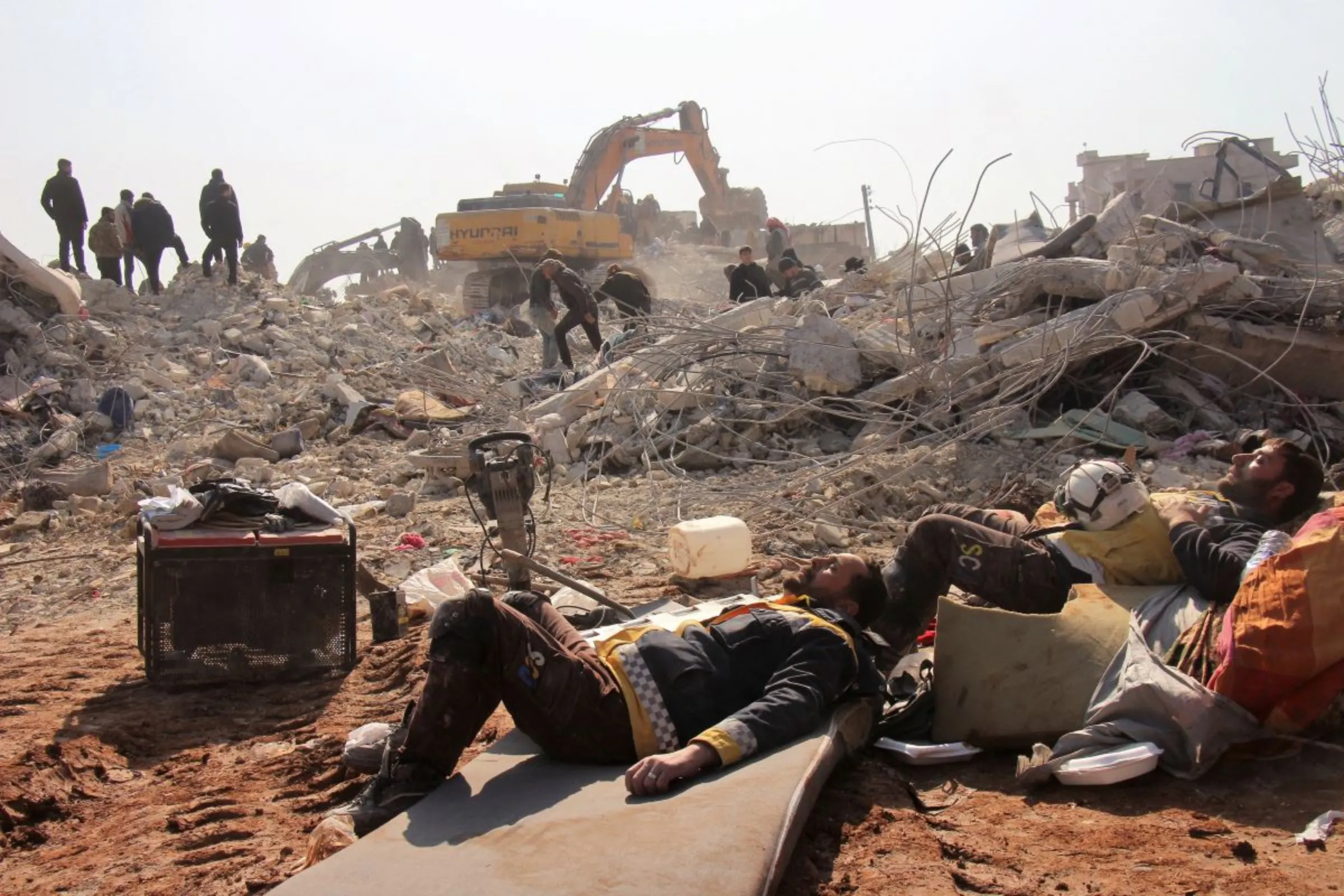 White Helmets members rest on day five of the rescue operations after a massive earthquake in Jandaris, Syria February 10, 2023 in this image obtained from social media. White Helmets via REUTERS
What's the context?
People across the world are using social media, crypto and open-source technology to aid relief efforts following the earthquake in Turkey and Syria
Social media used to coordinate Turkey earthquake response
VPNs vital to bypass Twitter restrictions
Open-source websites created for information hub, rescue heatmap
An earthquake that has killed more than 20,000 in Turkey and Syria has seen charities, businesses and volunteers using social media, cryptocurrencies and open-source technology to aid relief efforts.
The magnitude 7.8 quake has left hundreds of thousands of people homeless during a freezing winter while desperate for food, water and supplies.
From crypto donations to open-source sites listing temporary housing, here are four ways people are using tech to help earthquake victims:
Social media
Social media networks like Facebook, Instagram, WhatsApp, and Twitter have been used to share vital information and rally support.
Meta rolled out its Safety Check feature for users in Turkey and Syria to let friends and family know they are safe, which the company has been used by hundreds of thousands of users so far.
Turkey's AKUT Search and Rescue Association has a dedicated WhatsApp helpline to spread information about volunteering and rescue operations.
People trapped under the debris tweeted desperate messages that included their location, sharing them with users with large followings.
Users replied sharing videos of a high-pitched whistle that can be played from the phone to attract the attention of extraction teams.
Access to Twitter was briefly restricted on Wednesday sparking protests by political opposition figures, academics and activists. It was restored on Thursday following talks between the company and Turkish authorities.
Turkey's Deputy Transportation and Infrastructure Minister Omer Fatih Sayan said that he had reminded Twitter of its responsibilities and expected cooperation on fighting disinformation as earthquake relief work continues.
Alp Toker, the director of global internet tracker NetBlocks, told Context "this is the first instance of a restriction imposed in the aftermath of a natural disaster, where the platform has proven vital to rescue efforts."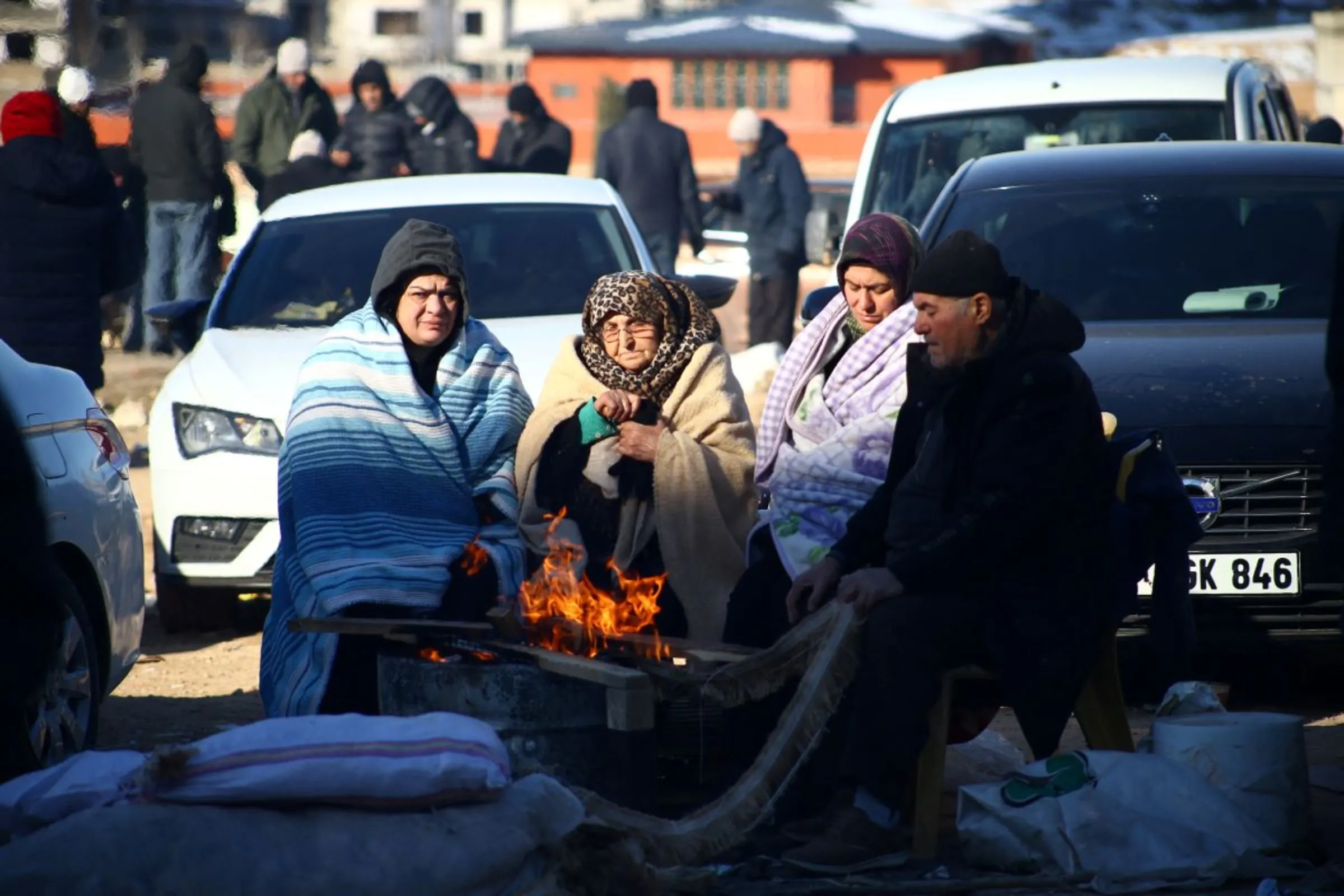 VPNs
Turks turned to virtual private networks (VPNs) to reroute internet traffic through other countries, to bypass government restrictions and access Twitter.
Many large VPN providers reported huge increases in activity in the aftermath of the quake.
Proton, which provides the Proton VPN service, saw usage increase by over 20,000% compared to this time last week in Turkey, and predicted it was likely to increase further.
Laura Tyrylyte, head of public relations at Nord Security, said NordVPN saw twice as much activity on the day of the quake compared to the day before.
"Whenever a government announces an increase in surveillance, internet restrictions, or other types of constraints, people turn to privacy tools," Tyrylyte said.
"This was also seen in the wake of major events such as the Hong Kong protests, the repeal of net neutrality in the US, and the passage of the UK's 'Snoopers' Charter'," she added.
Crypto donations
The cryptocurrency community raised millions of dollars' worth of donations that will be sent to Turkey, as an alternative to traditional banking facilities that may have been damaged in the devastation.
Crypto exchange Binance said it will send $100 worth of Binance Coin to all users in cities which have been impacted by the quake. It estimates that approximately $5 million will be donated in total.
Cryptocurrency exchanges Okx and Bitget have also respectively donated one million Turkish lira (about $53,000) in financial aid for those affected.
The use of cryptocurrencies and crypto assets to purchase goods and services has been banned in Turkey since 2021.
However, the country's Financial Crimes Investigation Board (MASAK) approved an initiative by Ahbap, a charity, to receive cryptocurrency donations, according to founder and singer Haluk Levent.
The Ministry of Treasury and Finance, which oversees MASAK, did not respond to a request for comment.
Regulation of crypto currencies has come into sharp focus following the collapse of several platforms last year, increased volatility and the potential for scammers.
Open-source software
Developers worldwide have used created websites for crisis assistance - making all of the projects open source and easy to use in a country with hampered internet access.
Students and alumni from Middle East Technical University in Ankara started working on Afetbilgi.com, Turkish for "disaster information", 30 hours after the earthquake hit.
The hub, which was started by five colleague students and has grown to a team of 25, hosts links for temporary accommodation, food distributors, blood and stem cell donations, and veterinary services.
"The main challenge was to keep it simple. There is so much information, so many different sources. We had to cut down on what was necessary, and what was easy to verify for us", Alperen Keles, a 23 year-old PhD student, said in emailed comments.
Since its launch, the website has had more than 14 millions requests, and close to 1 million unique visitors.
Another group of developers used social media messages from Instagram, WhatsApp, and Twitter - as well as an online contact form - to create a heatmap to help rescue teams focus their efforts.
(Reporting by Adam Smith; Editing by Zoe Tabary.)
---
---
Tags
Disinformation and misinformation

Content moderation

War and conflict

Twitter

Meta

Social media

Tech solutions
---