Extreme heat pushed workers to the limits in Qatar's World Cup building boom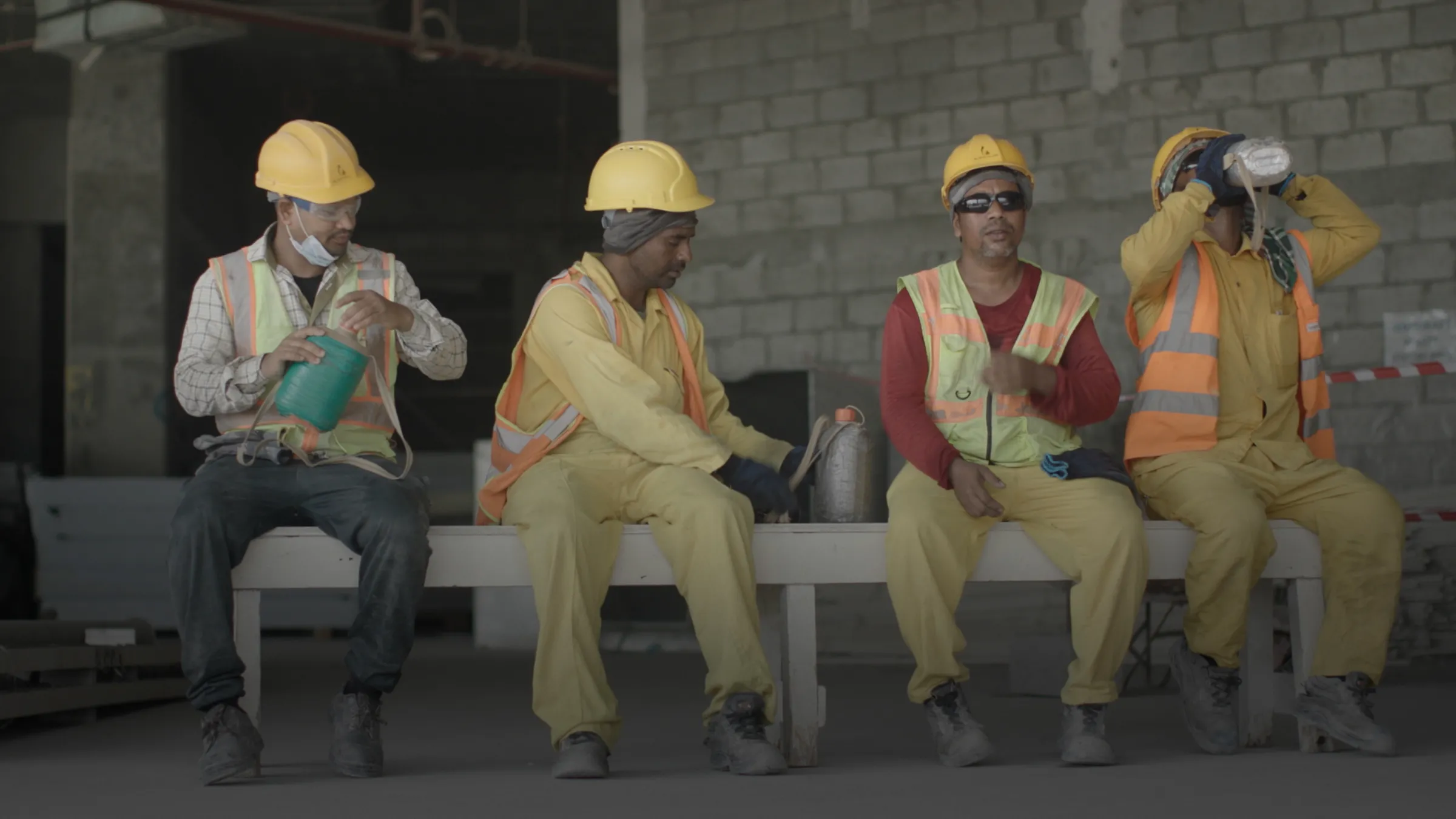 What's the context?
Surenda Tamang returned to Nepal from a construction job in Qatar with kidney failure. As climate change makes heat waves more common and outdoor labour more dangerous, what can we learn from the thousands of migrant workers who suffered to prepare Qatar for the World Cup?
Qatar has spent ten years and more than $200 billion preparing for the World Cup. The building boom surrounding the event has relied on migrant labourers, mostly from the Philippines, Bangladesh, India and Nepal, willing to work long hours in extreme heat. Thousands have died or faced debilitating health impacts, according to rights groups.
This film, a co-production between Context and TIME, follows Surendra Tamang, a 31-year-old Nepali man who worked for years as a construction worker on a luxury complex in Doha leading up to the World Cup. He came home with kidney failure, which his doctors attributed to heat exposure and chronic dehydration. He will likely spend the rest of his life on dialysis.
Since Tamang left Qatar, conditions have improved for many workers, and the country has passed some of the most advanced legislation when it comes to heat regulation. But the acceleration of labour reforms, driven by the world's attention on World Cup preparations, has come on the heels of a decade of abuse.
Climate change has made heat waves more common and outdoor labour more dangerous. Qatar is a warning to the world of the impacts of extreme heat on the body, and the measures that need to be taken to protect workers on a warming planet.
Video by Aryn Baker, Ed Kashi, Tom Laffay, Diane Tsai
This story was supported by the Pulitzer Center.
Subscribe to our YouTube channel | Watch more videos like this
---
---
TAGS
Extreme weather
Climate and health
Migration
Workers' rights
Economic inclusion
---