Heat stress rises for Dhaka's poor as green spaces shrink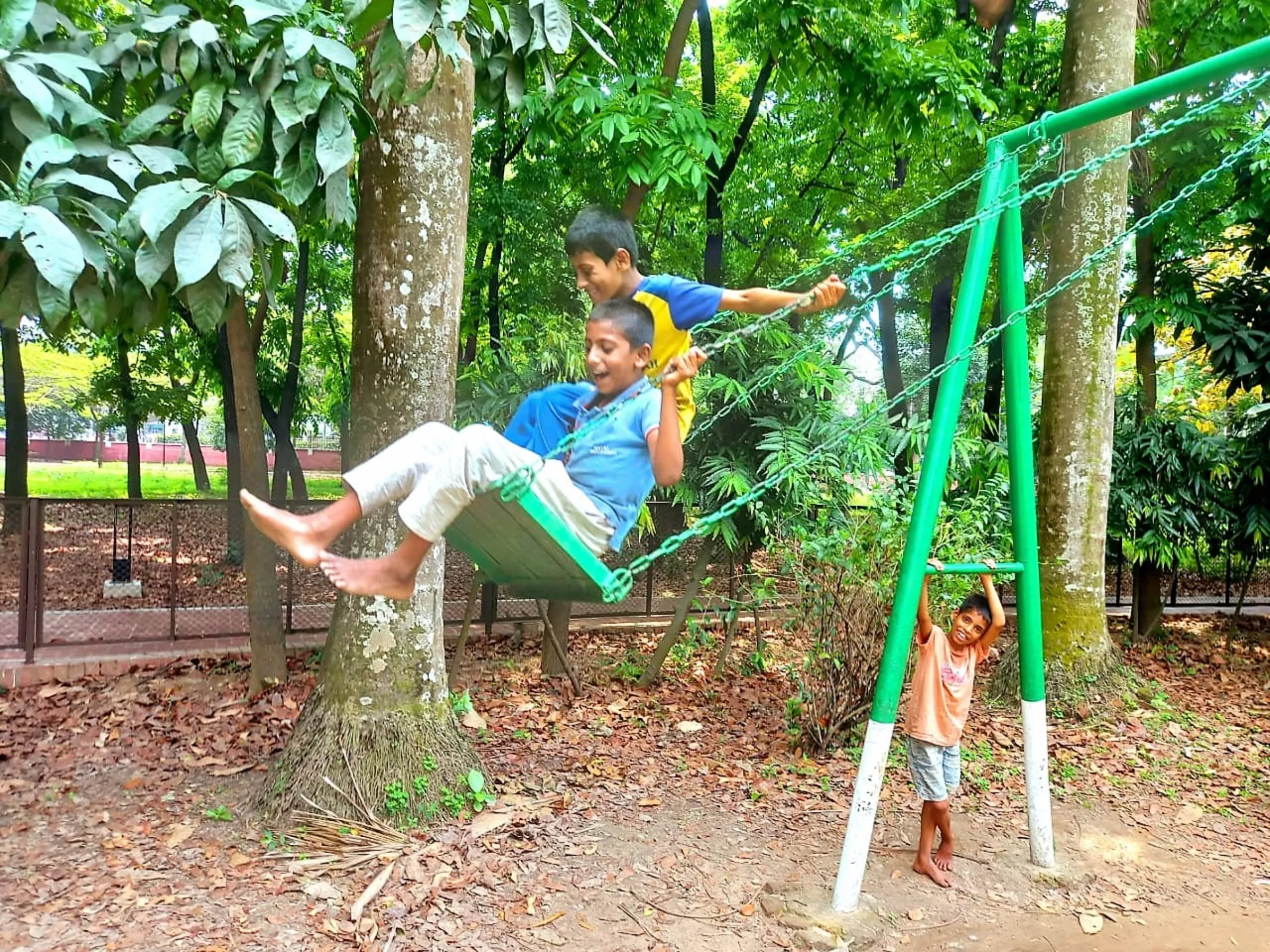 Mohammad Arif, 12 and his 10-year old brother Arafat play on a swing bench in Ramna Park after school, Dhaka, April 3, 2023, Thomson Reuters Foundation/ Md Tahmid Zami
What's the context?
As temperatures soar in Bangladesh's crowded capital, accessing cooler spots like parks is getting harder
Mega-city expands to accommodate rising population
Poorer residents suffer most in summer heatwaves
New city plan seeks to make space for more parks
DHAKA - After school, brothers Mohammad Arif, 12, and Mohammad Arafat, 10, play with their friends in Dhaka's Ramna Park, where they can get some respite from the scorching April heat before heading off to work in a mausoleum kitchen.
The homeless children squat with their unemployed parents in Bangladesh's High Court premises, earning a crust making iftar, the Muslim evening meal that breaks the day's fast.
"We love coming to play and meet with our friends here," said the boys who go to Ramna and Suhrawardy park next door - both public parks that are accessible to everyone, unlike the exclusive green spaces in upscale neighbourhoods.
As Bangladesh's crowded capital faces another hot summer, with temperatures already topping 40 degrees Celsius (104°F) this week, its parks play an increasingly important role in providing cooling and comfort for residents.
Yet rapid urbanisation is shrinking green space in the city, even as global warming accelerates, bringing more extreme heat.
The government estimates that 80% of Bangladeshis will live in cities by 2041, doubling the current share of the urban population.
A major concern is how a megacity like Dhaka - accounting for more than one-tenth of the national population - can provide a decent environment for its residents as their numbers rise.
In 2022, Dhaka was seen as the seventh least livable city in a global ranking by the Economist Intelligence Unit, and was the fourth placed mega-city facing the biggest challenges in another index by the Institute of Economics and Peace, due to its booming population, high disaster risk and loss of green spaces.
The number of people living in the Greater Dhaka Area has jumped from about 6.6 million in 1990 to over 23 million today.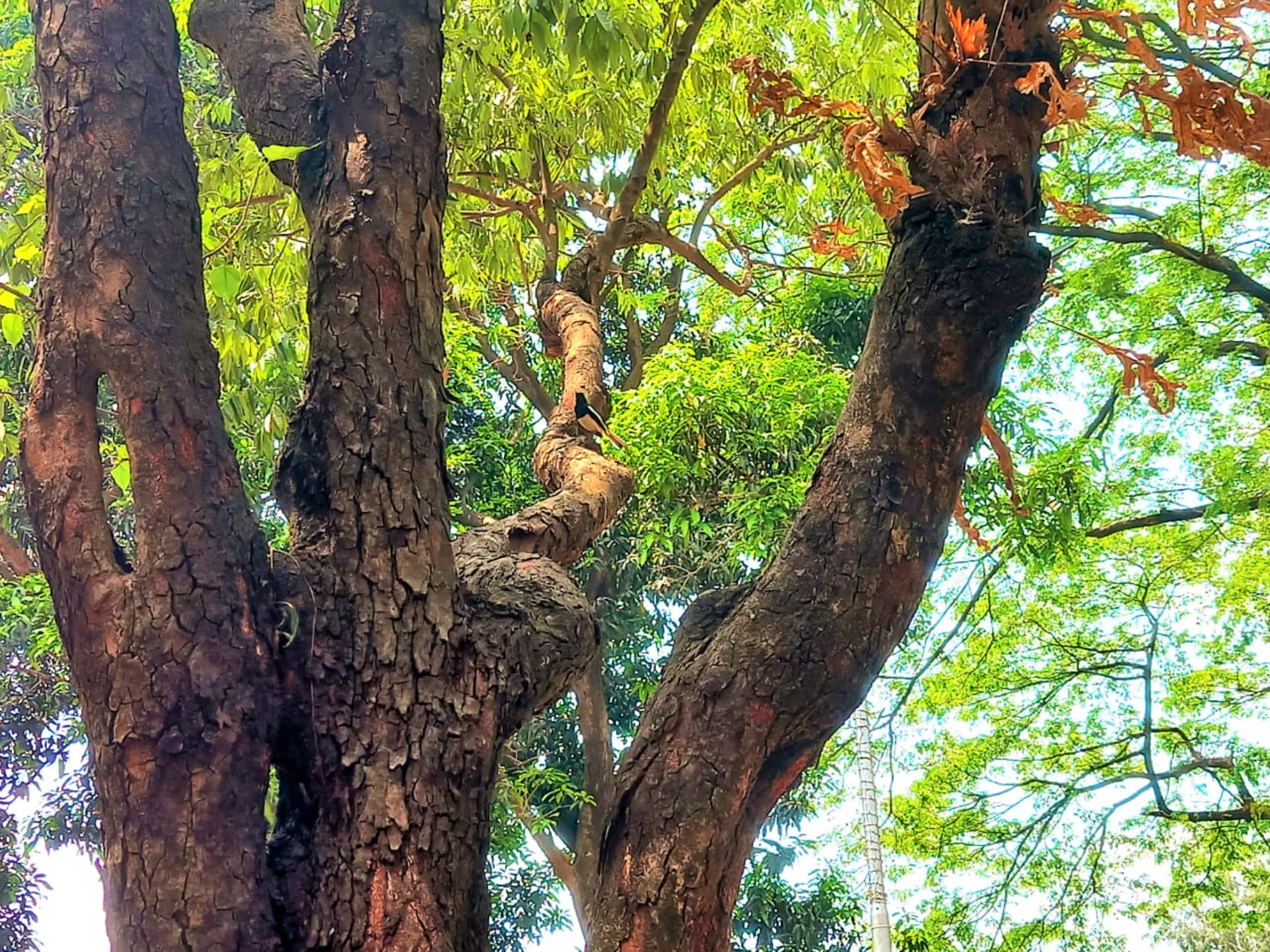 Afsana Haque, professor of urban and regional planning at the Bangladesh University of Engineering and Technology (BUET), said Dhaka's environmental troubles are related to its rapid, unplanned growth pattern, which has occurred partly because administration and businesses are heavily concentrated there.
Climate change is another driver of urban expansion, researchers say, as storms, floods and rising sea levels displace people along coastlines and eroding river banks.
As migrants flock to Dhaka, meeting their basic needs such as housing relegates environmental concerns to the back-burner, Haque said.
The explosion in the urban population has contributed to the shrinking of healthy green spaces, from 17% of the city's area in 1989 to only about 2% in 2020, according to a study published in the journal Environmental Challenges.
Md Imran Hosen, a postdoctoral researcher at Australia's University of New South Wales, said Dhaka's built-up area expanded by 67% between 1993 and 2020, covering low-lying land, green and open spaces and water bodies. That has led to the loss of 56% of green space in just three decades, he added.
Concrete buildings and paved ground trap, absorb and radiate heat, creating a "heat island" effect whereby the temperature in the city is a few degrees Celsius higher than in surrounding rural areas with more greenery and fewer people, he explained.
Dhaka's land surface temperature increased by a mean of 6.43 degrees Celsius, or 0.24C per year, from 1993 to 2020, causing serious heat stress for residents, according to a 2021 study by Hosen and a group of researchers that measured how changes in the use of space have fuelled heat-related troubles in the city.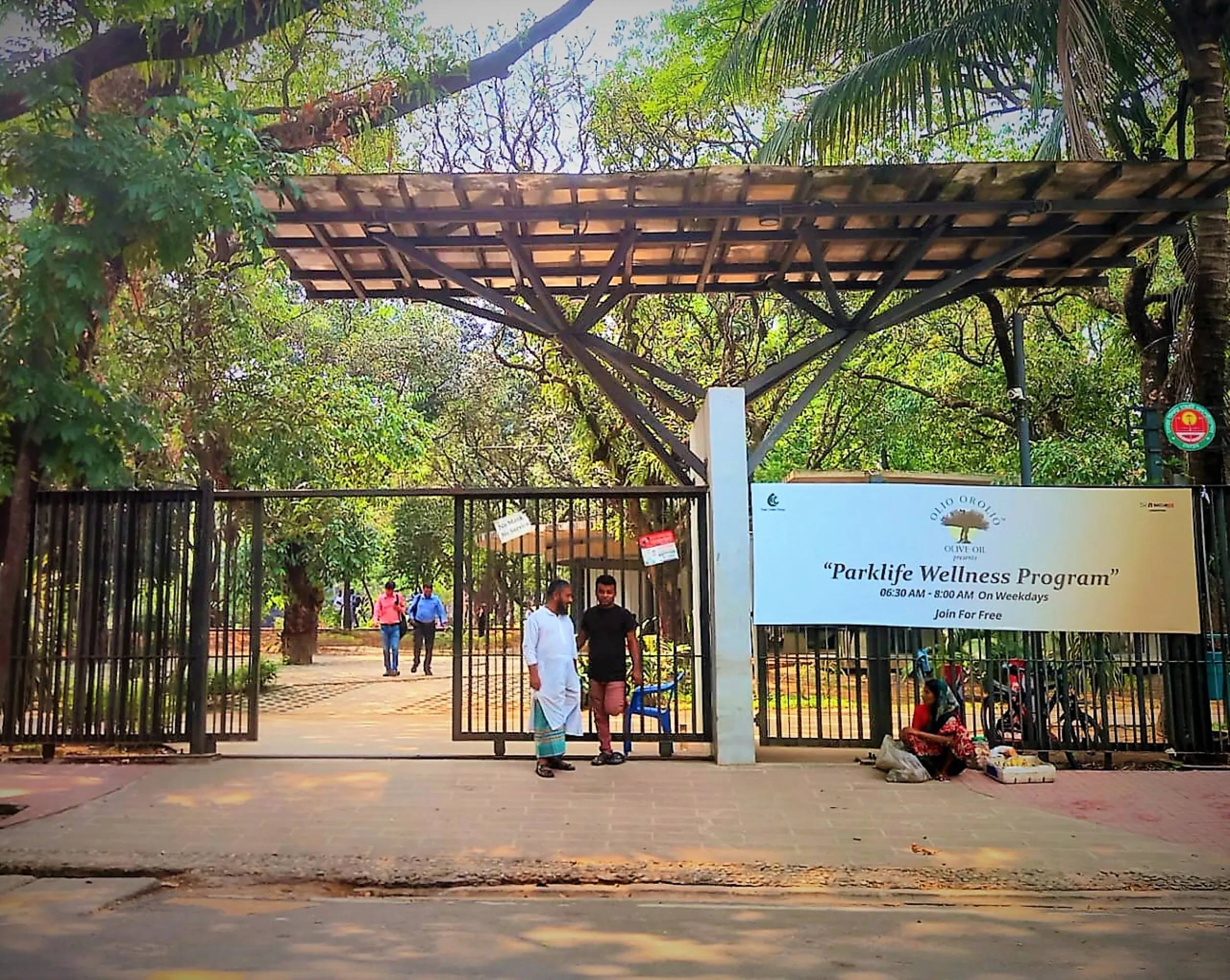 Last summer, Dhaka saw sizzling temperatures for three months in a row, with the average August temperature reaching the highest in three decades.
At least 60-70% of residents now suffer from heat stress, said Hosen, although patterns vary.
People living in tin-roofed slum dwellings suffer from intolerable heat during the day but the air cools quickly at night, while in areas with multi-storey buildings, the temperature changes more slowly, resulting in hotter nights.
The government recognises the growing threat of heat stress to its citizens, saying that Bangladesh is one of the countries most affected by the issue, exacerbated by climate change.
As a result of rising heat, by 2030 Bangladesh could lose about nearly 5% of its total working hours, equal to 3.83 million full-time jobs and GDP losses of 4.9%, the government warned in its 2021 "Mujib Climate Prosperity Plan".
Slum-dwellers suffer
As the thermometer rises, the impacts are felt unevenly in a city where the top 10% of earners make more combined than the remaining 90%, and one-third of the population lives in slums.
At Korail, one of the country's largest informal settlements housing more than 50,000 people on 100 acres (40.5 hectares), the crowded tin-shed houses become searing hot in the summer, affecting the health of its poor inhabitants.
They include Abdul Karim, a 70-year-old banana seller.
"I cannot work most days as I feel weak and drained in the heat," he said.
Sparna Rahman, a public health specialist with the international charity Save the Children, said slum-dwellers suffer from dehydration, fainting, sleep loss and other health problems that affect their productivity and incomes.
Green, open spaces can help mitigate heat-related discomfort and related health issues, experts said.
While Korail lacks green spaces, it is situated right next to Gulshan, an upscale Dhaka neighbourhood that has a few parks for locals, such as Justice Shahabuddin Ahmed Park.
But these guarded green spaces are usually not open to the urban poor.
Asif-Uz-Zaman Khan, also a professor of urban and regional planning at BUET, said their facilities like basketball courts and book-shops signal they are meant for the upper classes.
With such parks practically off-limits for poorer residents, they usually frequent public parks like Ramna, but even these are not always easy to access.
Ramna, for example, is fenced off from the areas around it and its gates are shut from 12-2pm as well as during the night.
"Parks should be open as public spaces rather than keeping people out with fences and locks," said Kazi Khaleed Ashraf, director-general of the Bengal Institute for Architecture, Landscapes and Settlements.
Planning for future growth
Besides protecting existing green spaces in Dhaka's central area and making them accessible, planning for the city's growth is key, Ashraf said.
Dhaka's boundaries are expanding fast as new settlements are added to the outskirts. The metropolitan development authority extended its area of jurisdiction by 96 sq km to 1,528 sq km in its latest strategic urban plan, approved last year.
Yet, beyond Dhaka's built-up core, there are still green areas like farmland, open spaces and riverbanks, Ashraf noted.
The Dhaka urban plan, which outlines land use through to 2035, divides the city into six parts and aims to free up space for parks in each, as well as 55 new parks around water bodies and 14 eco-parks to protect biodiversity.
The plan is on the right track - but the key is when and how it will be implemented, said Ashraf.
"We need new models of urbanism so that, even as new localities emerge accommodating more people in densely built-up areas, we can still protect the resourceful green spaces that are critical for our health and ecology," he added.
(Reporting by Md. Tahmid Zami; Editing by Megan Rowling.)
---
---
Tags
Extreme weather

Adaptation

Climate and health

Climate inequality
---