---
Women are leading India's EV revolution. What can the world learn from them?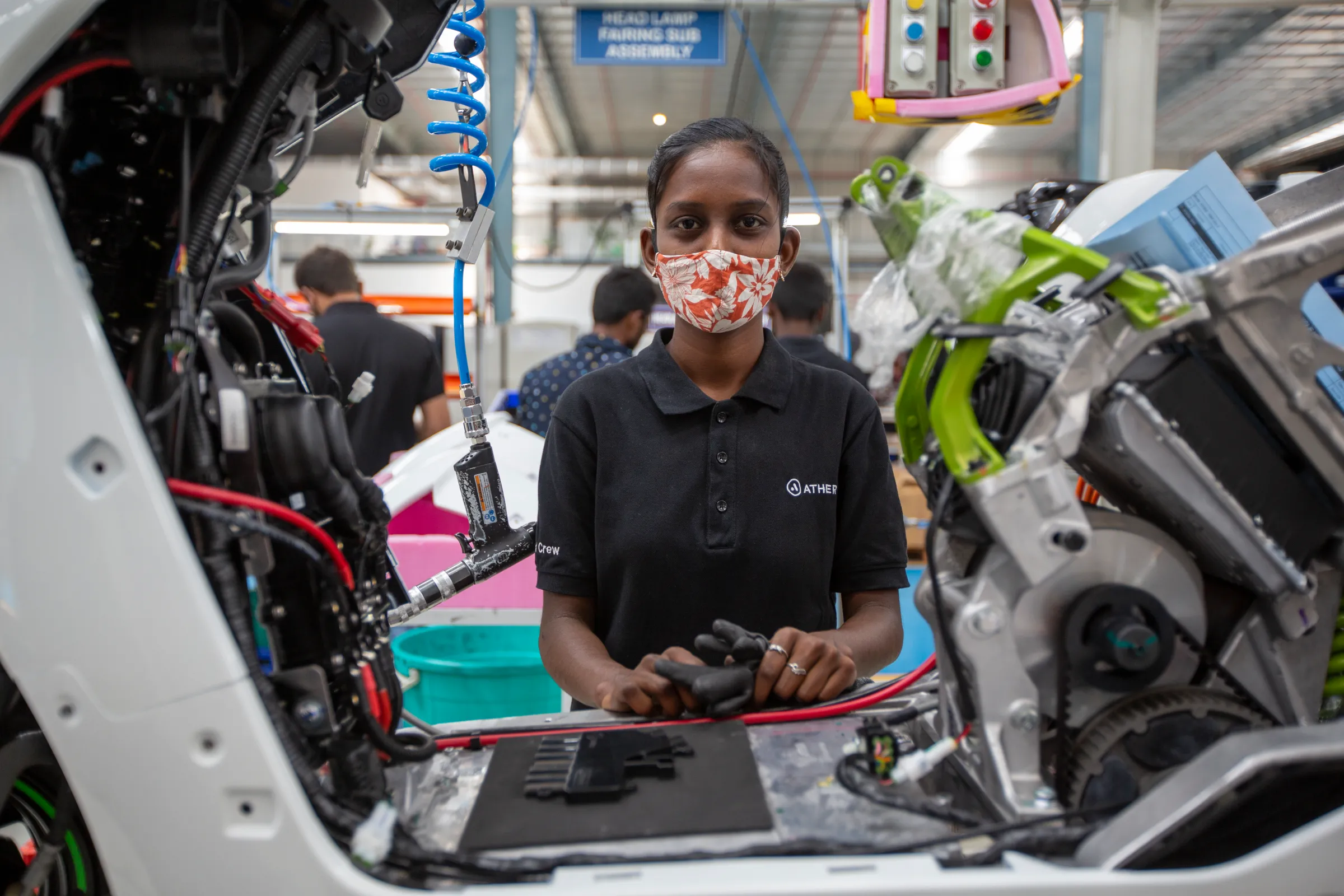 In India, women are joining the growing electric vehicle (EV) industry in significant numbers — some electric scooter companies like Ola and Piaggio even have all-female staff in their factories. But it's not just shop floor workers: women are also becoming designers, engineers, and CEOs.
With major players in the auto industry around the world still dominated by men, why are women finding success at Indian EV companies?
We went inside the factory of Ather, a major electric scooter company based in India, and spoke to workers, CEOs, and experts across the global EV sector to find out what the rest of the world can learn from India.
Read more: Move over: The women steering India's electric vehicle drive
Subscribe to our YouTube channel | Watch more videos like this