---
What's the context?
Campaigners fought 'sexist' taxes from Kenya to the UK, but 500 million women still can't afford sanitary pads. What can be done?
---
Lilian Makau was 17 when she started having sex with an older man in her neighbourhood in Kenya in exchange for something she desperately needed but could rarely afford: sanitary pads.
Within months, she was pregnant and had to quit school to look after the baby, her dreams of becoming a doctor shattered.
"It's the issue of pads that got me into this mess," Makau, now 20, told Context.
"I had a lot of dreams which were not possible for me to achieve simply because of not being able to afford pads," she said, sitting in the offices of a local charity in Kibera, a crowded informal settlement in Nairobi, the capital.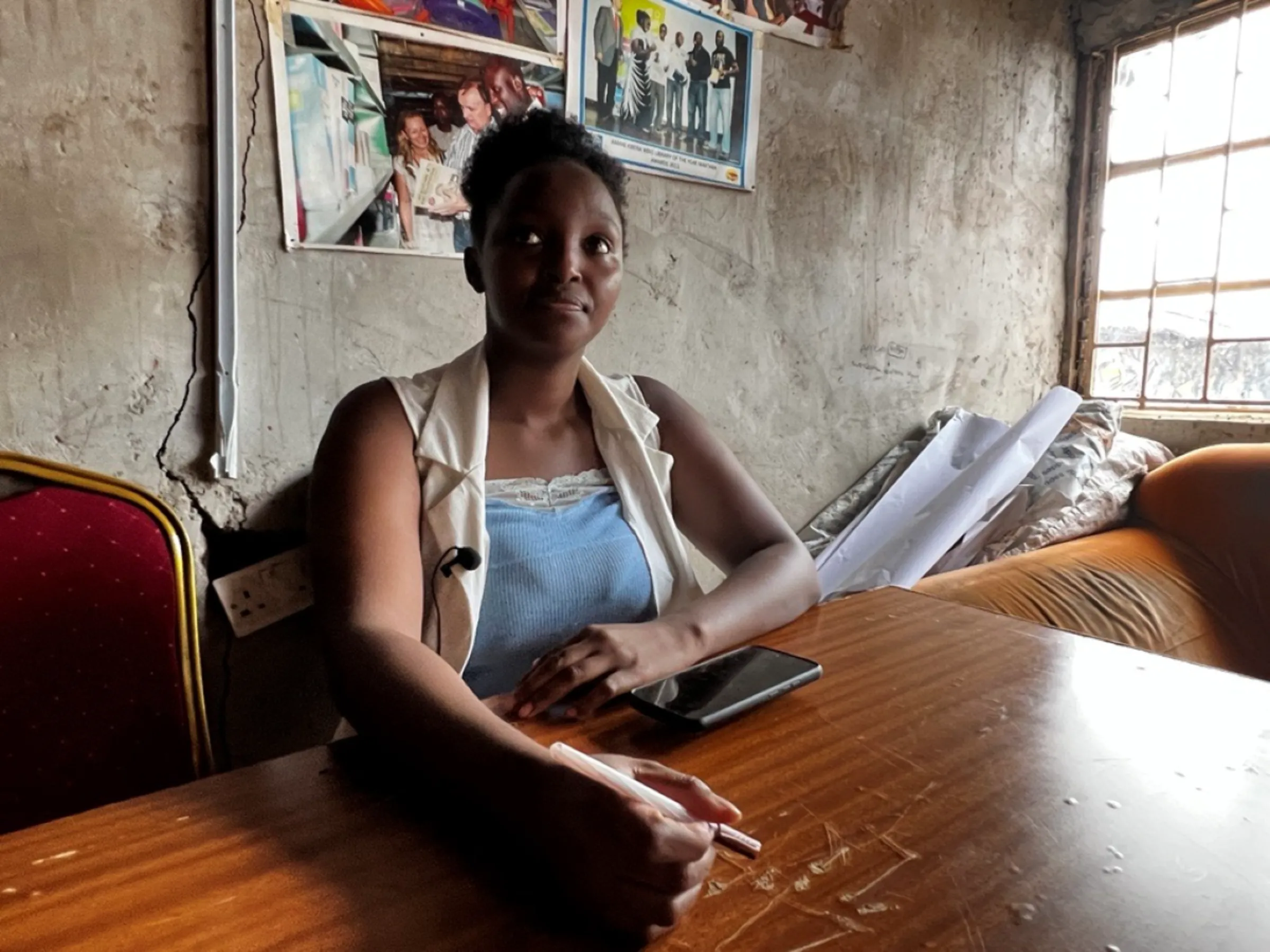 Kenya scrapped its 16% value-added tax (VAT) on period products in 2004, becoming the first country to do so and winning global praise. Several years later, it removed the import duty and VAT on the raw materials used to make pads.
But in a country where a third of the population lives on less than $1.90 a day, a packet of sanitary pads - costing about 70 Kenyan shillings ($0.51) - remains far out of reach. Two-thirds of women and girls in the East African nation still cannot afford pads, a 2016 study sponsored by the Bill and Melinda Gates Foundation found.
In a green-walled community meeting room tucked away in Kibera's labyrinthine alleys, a group of young women and girls gathered one day in April to receive a packet of free pads distributed by local charity SUPERB, which promotes menstrual hygiene.
"There is a desperate need for pads. When we get funding or are given a donation, we distribute the pads to the women and girls here," said SUPERB's founder Yasmin Nassur.
She said scrapping the VAT "has made little difference", with pads continuing to be unattainable for most.
"People still simply can't afford it."
---
Period poverty
That means torn up rags, pieces of foam mattresses, newspaper and cotton wool remain the only option for many women and girls, despite the risk of reproductive and urinary tract infections posed by such makeshift alternatives.
When Kenyan teenager Sheilah Musimbi has her period, there are no toilets at her school to change the rags she uses.
Terrified of bleeding onto her clothing and being shamed by her teacher and classmates, she sometimes stays at home instead - missing days of school at a crucial stage in her education.
"My parents have passed away and my grandmother, who sells maize, is the one that looks after me," said Musimbi, 16, as she sat on the edge of the lower bunk bed in her one-room brick and concrete home in Nairobi's Kawangware informal settlement.
"There's hardly money for food, so how can we buy pads?"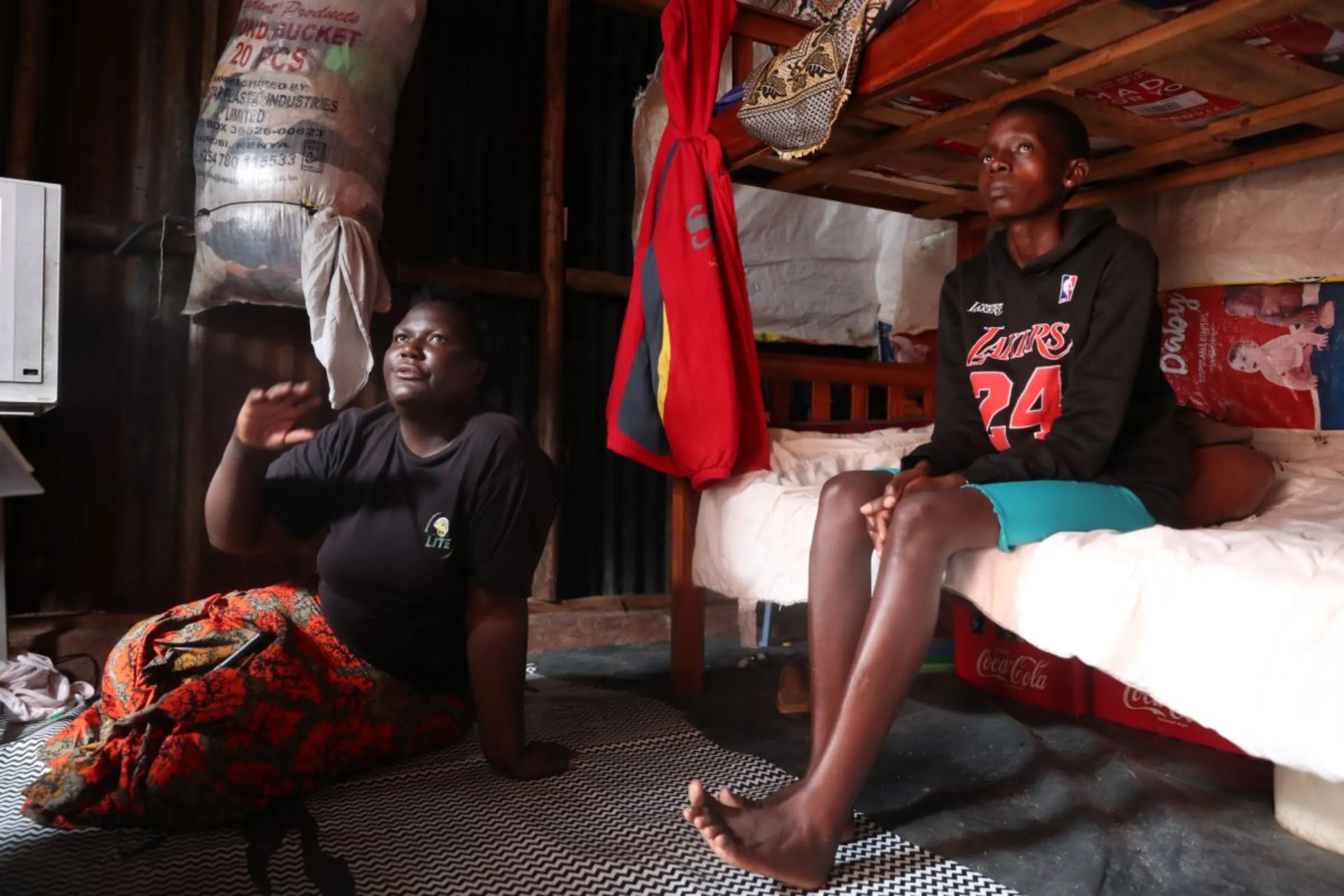 One in 10 girls in Sub-Saharan Africa skip school during their period, which can add up to as much as 20% of a school year, according to United Nations estimates.
Even if these girls complete their schooling, they are likely to fall behind boys of their age, exacerbating existing inequalities in educational attainment, say campaigners.
Others, like Makau, are vulnerable to sexual exploitation.
In rural western Kenya, one in 10 15-year-old girls said they had sex with men to get money for menstrual pads, a survey by the Kenya Medical Research Institute and U.S. Centers for Disease Control and Prevention found.
"Lack of a simple thing like a pad can ruin someone's life - it has far-reaching implications from not completing your education to being exploited and faced with early pregnancy and child marriage," said Anita Soina, a social activist from Kenya's Maasai community.
---
Retailers 'retain benefit'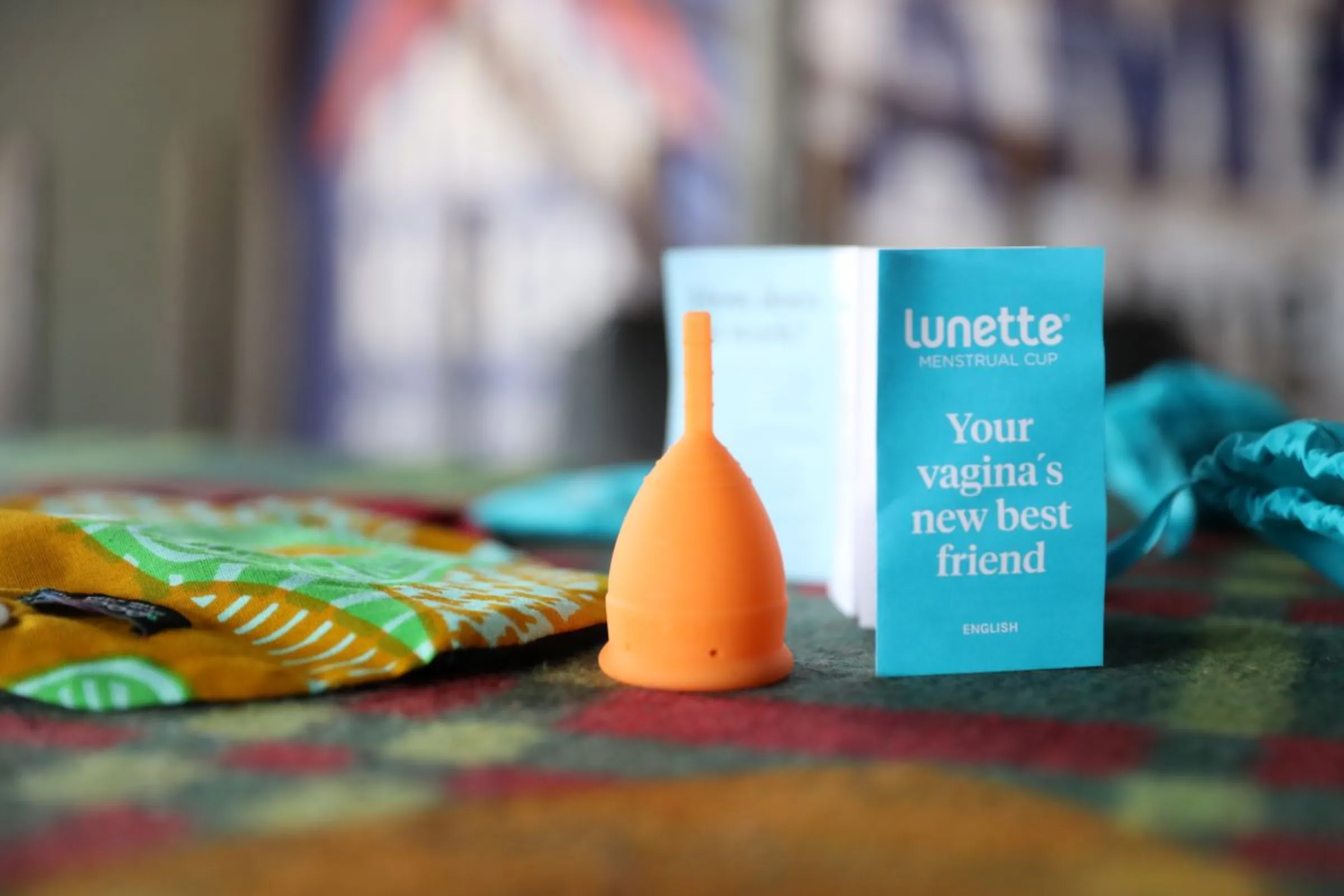 But two years on, many campaigners say the impact on prices has been disappointing.
The lion's share of the saving has been retained by retailers, giving them an annual windfall estimated at about 15 million pounds ($18 million), according to research published in November 2022 by Tax Policy Associates, a nonprofit.
"At most, tampon prices were cut by around 1%, with the remaining 80% of the benefit retained by retailers," said the study, which factored in the effect of inflation by tracking the prices of period products alongside other common hygiene goods.
A spokesperson for the Treasury said the government had kept its promise to scrap the tax, urging retailers "to pass the savings on to shoppers".
Several large retailers, including the pharmacy chains Boots and Superdrug, told Context they had cut the price of period products by 5% in January 2021 to reflect the VAT changes. Supermarket chain Waitrose said it had voluntarily reduced its prices four years prior to the tax cut.
But as British campaigners ratchet up pressure on retailers, experts say scrapping the tampon tax is unlikely to reduce prices without stringent controls to ensure implementation, such as detailed price research and monitoring companies for non-compliance.
"Tax policy changes alone are insufficient: They must be implemented fully, resourced adequately in terms of quality control, and (have the) price change monitored," said Susan Fox, deputy director at consulting organisation Global Health Visions, in a 2020 study on tax advocacy of menstrual products.
Without that, tax cuts can fall flat.
In Tanzania, VAT was reinstated a year after sanitary pads were exempted after it became clear that suppliers were not passing lower prices to consumers.
Part of the problem is market domination by a few companies who control prices, experts say.
Always - which dominates the Kenyan pads market - maintained its prices while other brands set their pricing to align with it following the VAT cut, Fox's study said.
Procter & Gamble, which owns the Always brand, did not reply to several requests for comment. Other leading manufacturers contacted by Context either declined to comment or said distributors and retailers were responsible for setting prices.
"Without adequate competition, menstrual product manufacturers and retailers can just keep prices as is ... and absorb the tax cuts into their profit margin," said Laura Rossow, health and development economist and senior research fellow at South Africa's University of the Witwatersrand.
Rossow has investigated why removing the tax in four countries, including Kenya, did not sufficiently improve the affordability of products.
---
Stains and stigma
In Kenya, campaigners are now looking to a handful of global success stories in the fight against period poverty in countries including Scotland - where pads are available free - and Mexico, where rigorous monitoring has ensured VAT cuts benefit women.
These include Kenyan politician Gloria Orwoba, who hit the headlines in February after her period stained her white trouser suit as she arrived for a Senate meeting.
Orwoba, who was expelled halfway through the meeting after complaints from other legislators for not adhering to the "dress code", protested on the Senate floor against the stigma surrounding menstruation.
She wants free pads to be available in all public schools.
"The ideal solution would be that sanitary pads are free for all," Orwoba told local television.
"(But) this problem ... we can't solve it from a zero to a 100% solution. So right now, the most vulnerable are school-going children."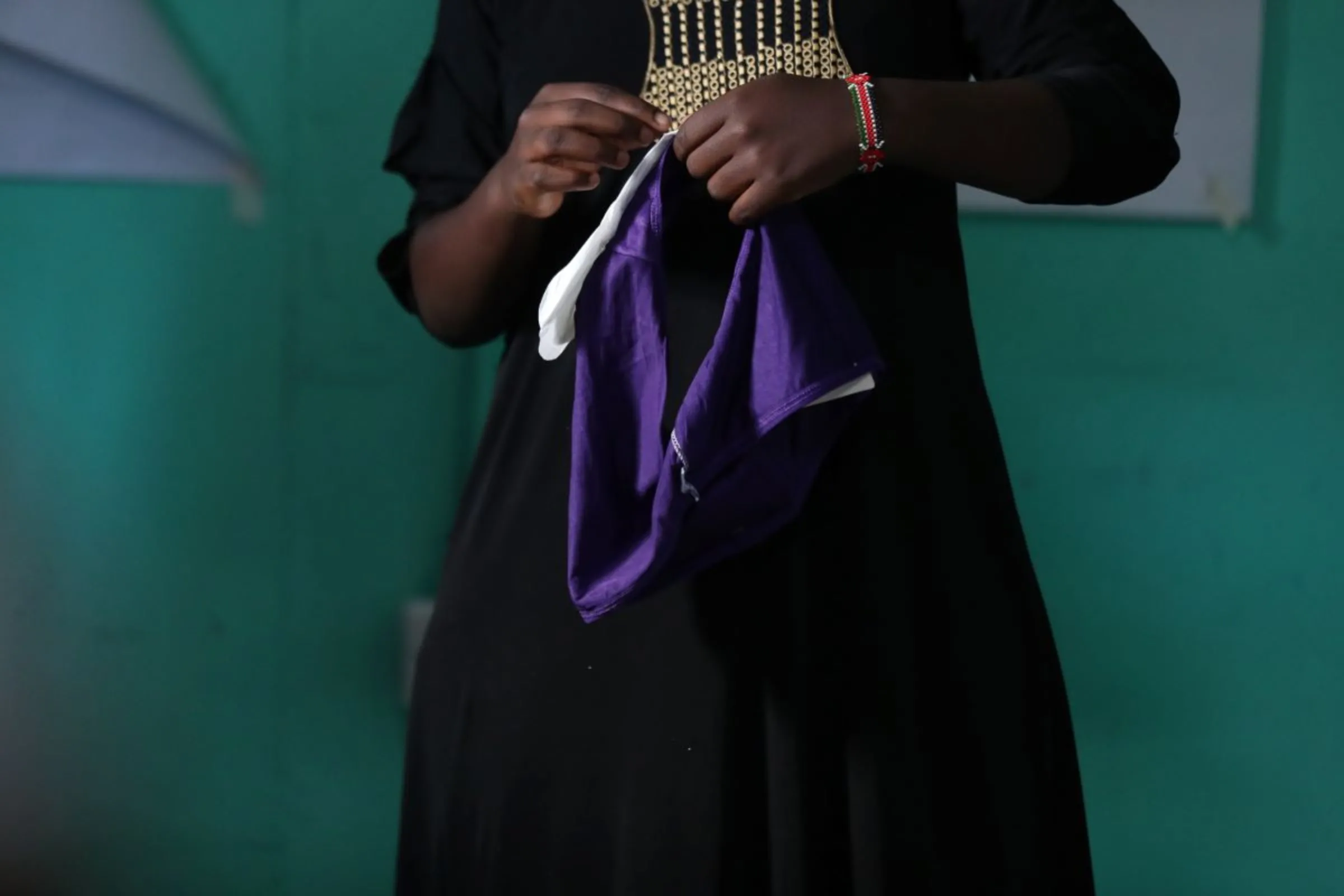 An existing Kenyan programme to provide free pads to adolescent girls in low-income public schools has been patchy, plagued by shortages and distribution issues, students and campaigners say.
To make matters worse, the government last year sharply reduced the annual budget allocated for free sanitary pads.
"Already the amount allocated was not enough," said SUPERB's Nassur, who has started a petition urging authorities to boost funds for free pads.
---
Tracking prices
Standing outside a Mexico City subway station where her husband sells candy, 21-year-old homemaker Monserrat Barrera said she had noticed a difference since the country's leftist government scrapped VAT on sanitary products in 2021.
"I used to buy them at 50, 55 pesos, and now it's less," she said, adding that she still sometimes has to choose between food and pads as inflation pushes up the prices of essential goods.
"A lot of things are very expensive now, so I haven't purchased sanitary towels since November."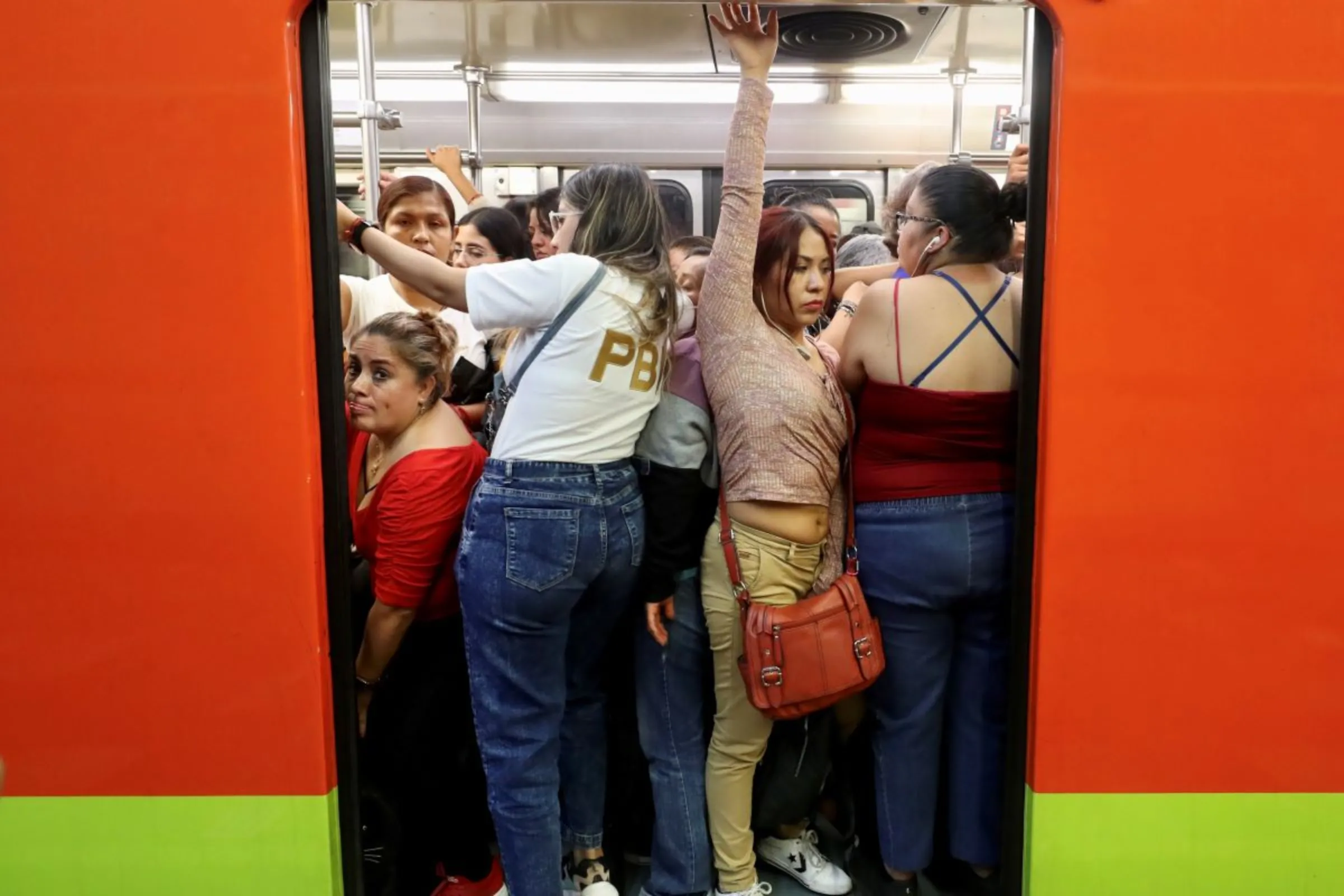 In contrast to Britain and Kenya, Mexico publishes data tracking the prices of leading brands and different sanitary products to ensure transparency and accountability.
As inflation in the country reached nearly 8% last year, the price of some sanitary goods held nearly stable while others fell, the analysis found, and the Finance Ministry said the tax cut had saved women nearly 5.3 million pesos ($300,000) in 2021.
Although annual inflation in the country reached 7.82% last year, the cost of sanitary towels rose just 0.9%, according to a Context analysis of data from Mexico's consumer protection agency on brands Always, Kotex, Naturella, Saba, Tampax and Diva.
The average price of tampons and menstrual cups inched down by 0.10% and 0.25%.
"If we hadn't had a zero-rated tax, inflation would have sent prices on menstrual management products through the roof," said Paulina Castaño, a member of the Menstruación Digna (Dignified Menstruation) coalition that fought for the tax to be scrapped.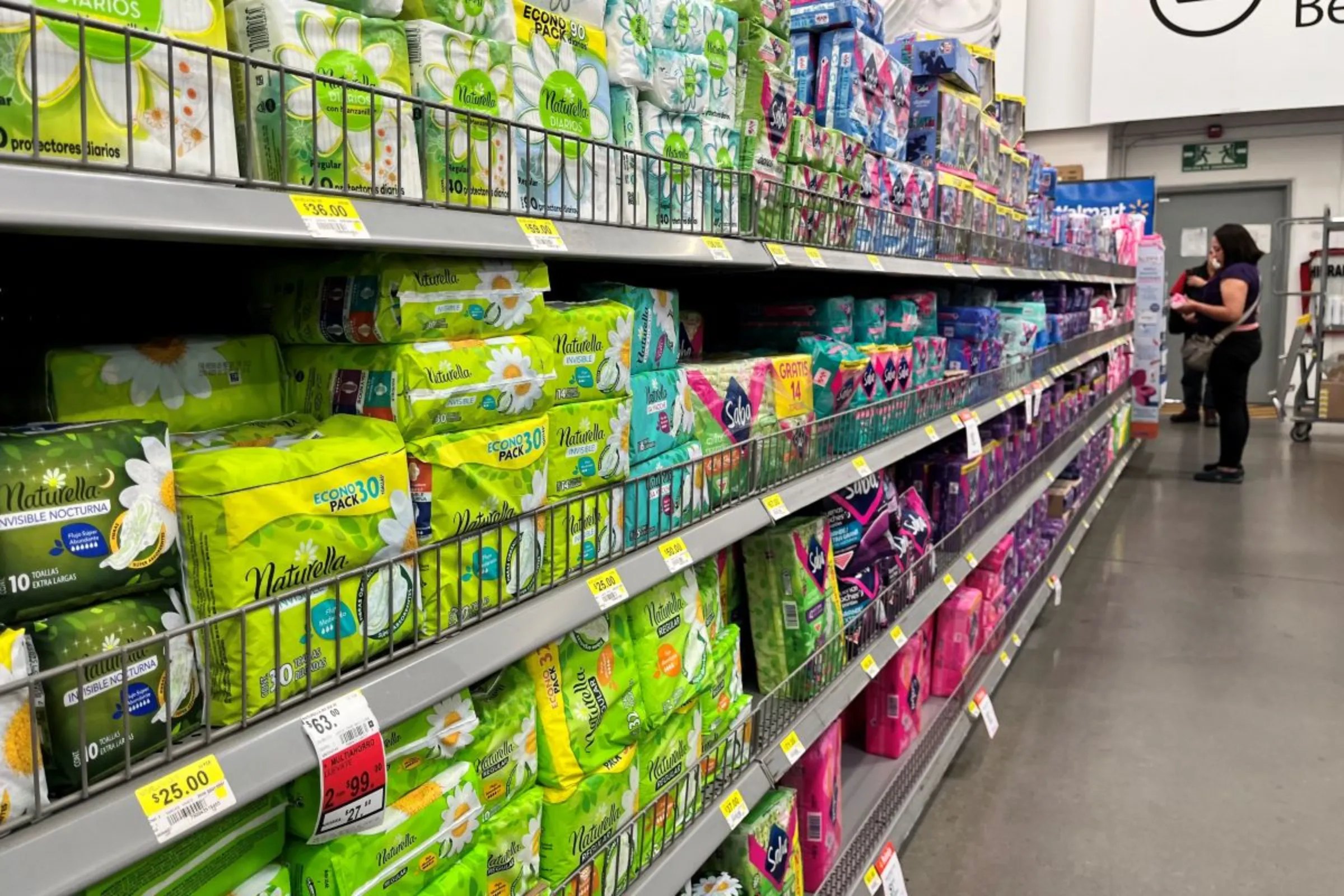 Now, like Orwoba in Kenya, Mexican campaigners want to emulate Scotland's example of free distribution of period products - at least in the country's schools.
Scottish women are the only ones in the world who can pick up supplies of pads and tampons for free thanks to a 2020 law which its main sponsor said could make the nation the first "to consign period poverty to history".
Using the PickUpMyPeriod app, Scots can identify 700 locations such as community centres, youth clubs, schools and pharmacies where free products are available.
The legislation has been "life-changing" for people feeling the effects of the cost-of-living crisis, especially for those sleeping rough, said homelessness charity Simon Community Scotland.
"One of the women we supported had to basically stay at home and would have to use socks or any sort of item," said Andrea Middleton, the group's period friendly coordinator, a new role.
"She should be able to go out, live her life with dignity around that time of the month, like we all should," said Middleton, who helps distribute products at over 160 locations.
"In an ideal world, (free period products) should just be available to everybody in every country," she added.
In Mexico, legislation called the Dignified Menstruation Law to make pads free in schools has been passed in eight of Mexico's 32 states, though a lack of funding by local governments has hampered its implementation.
"There's political will, but no resources," Castaño said.
---
'Like condoms'
In the maze of narrow lanes that make up Nairobi's Kibera, which is home to hundreds of thousands of people, Kenyan charity Amani Kibera is focusing on another way to get affordable menstrual products to women and girls: reusable pads.
"We started making them and distributing them after we were given some leftover materials," said Amani Kibera's co-founder Mariam Twahir, as she held up a brightly coloured pad made from kitenge cloth.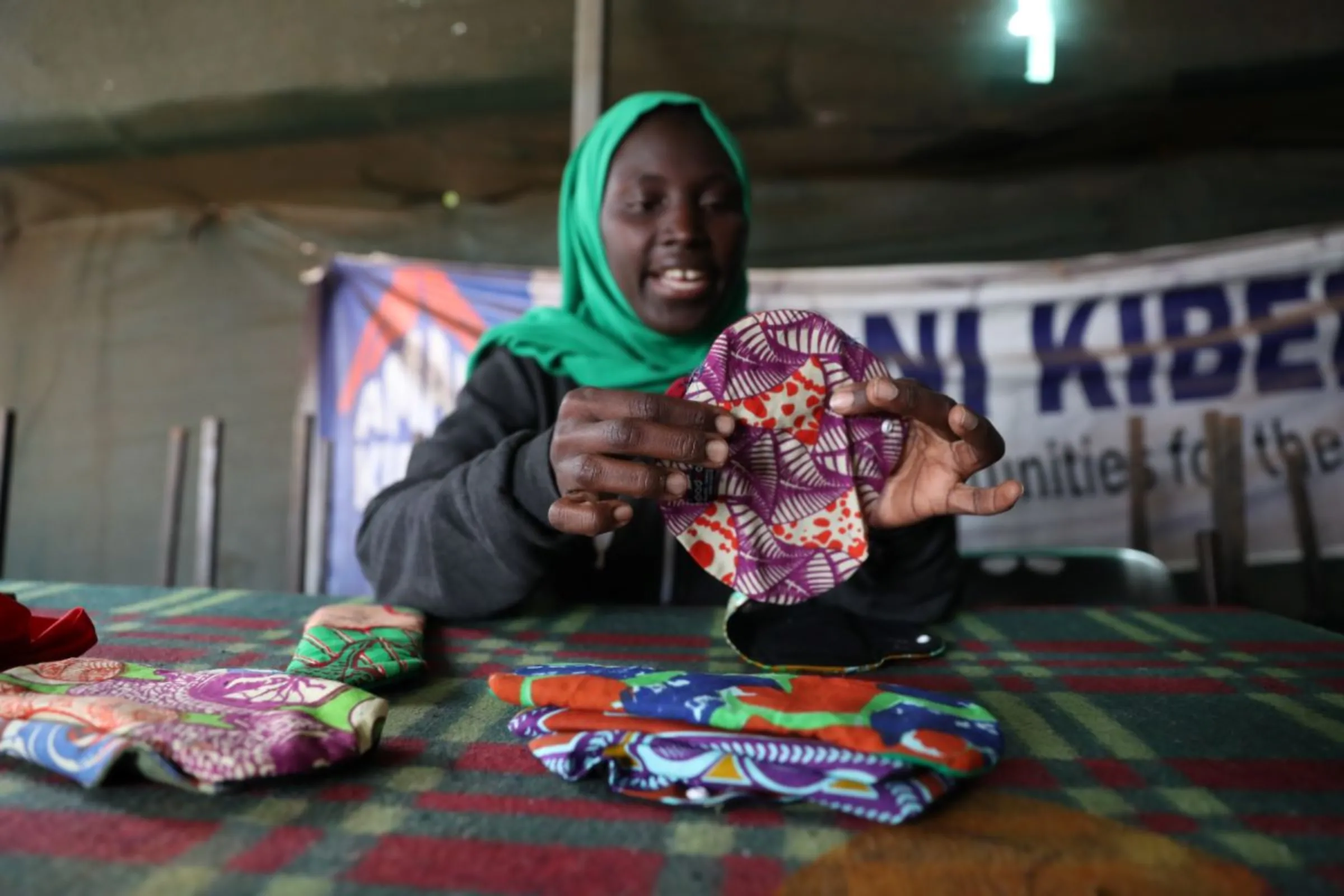 "We teach the young women how to stitch them using the sewing machine that we have here. You just wash them and dry them in the sunlight and they are ready to use again. It's the best method as they are cost-effective and more sustainable."
But it is not just about accessing menstrual products, say campaigners; women and girls also need access to water and toilets to help them manage their periods.
In informal settlements like Kibera, families live in tiny one-room shacks made of corrugated iron. There is no piped water so residents buy it from private tankers, and many households have to share poorly maintained pit latrines.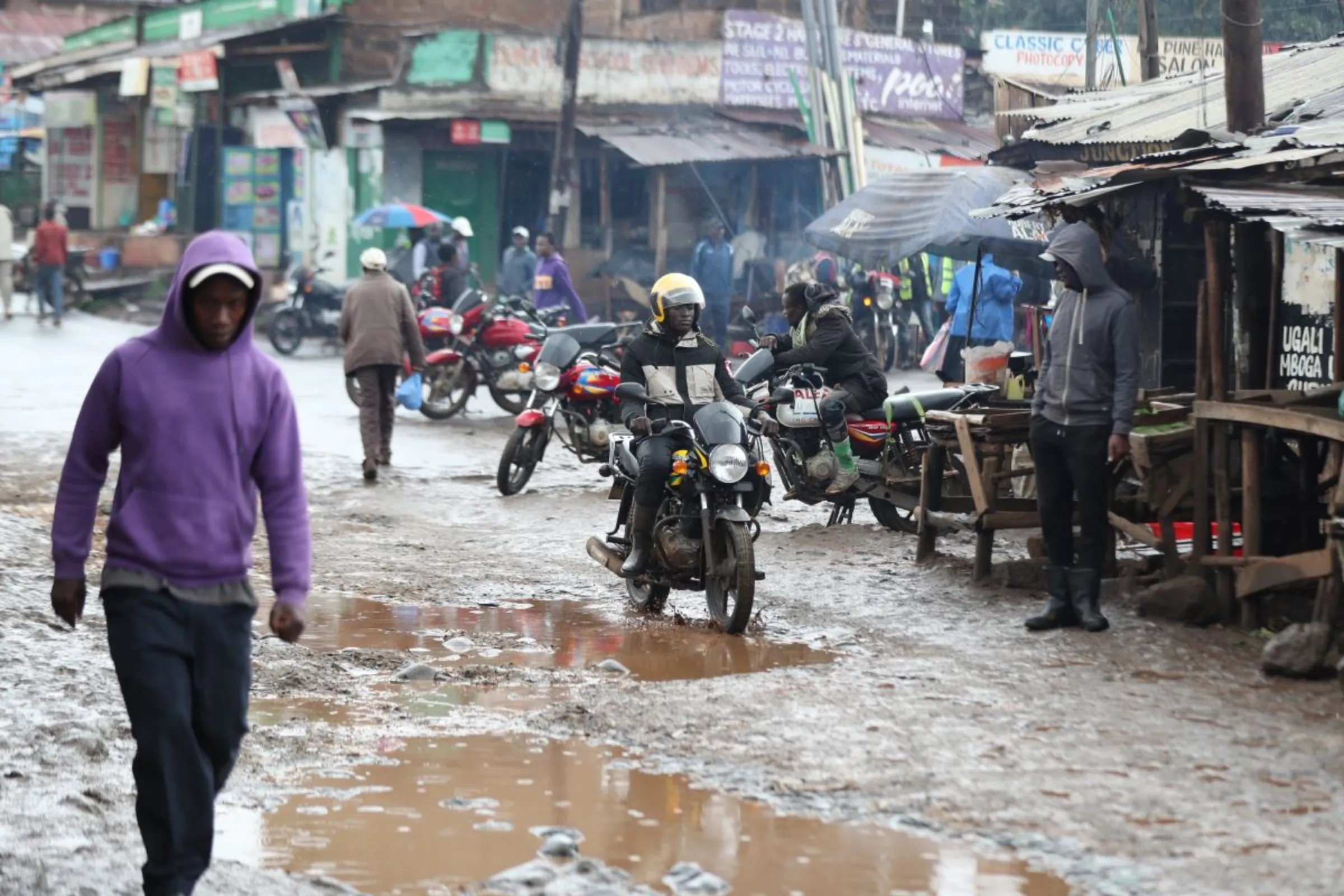 Only 32% of rural schools in Kenya have a private place such as toilets for girls to change their period pads, according to the 2016 study backed by the Bill and Melinda Gates Foundation.
Such limitations make it difficult to wash and dry rags or reusable pads discreetly - a major concern among women in a country where period shaming is widespread and can have devastating consequences.
In 2019, a 14-year-old schoolgirl in Kabiangek, west of Nairobi, died by suicide after her teacher allegedly called her "dirty" and expelled her from class after she bled on her uniform.
While the fight against tampon taxes has had mixed results on affordability in Kenya and beyond, it has succeeded in putting the issue on the public agenda - a key step towards eroding stigma, campaigners said.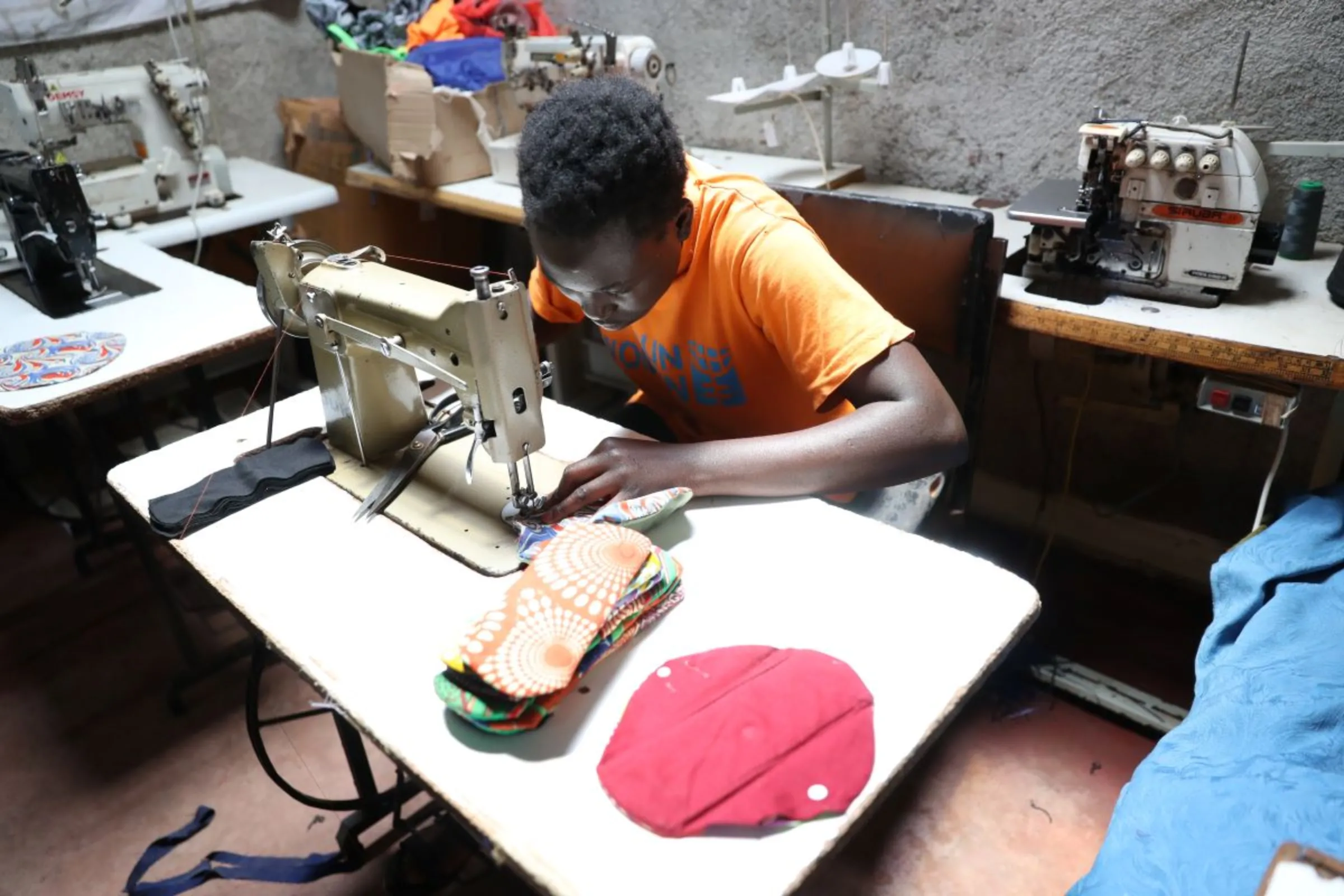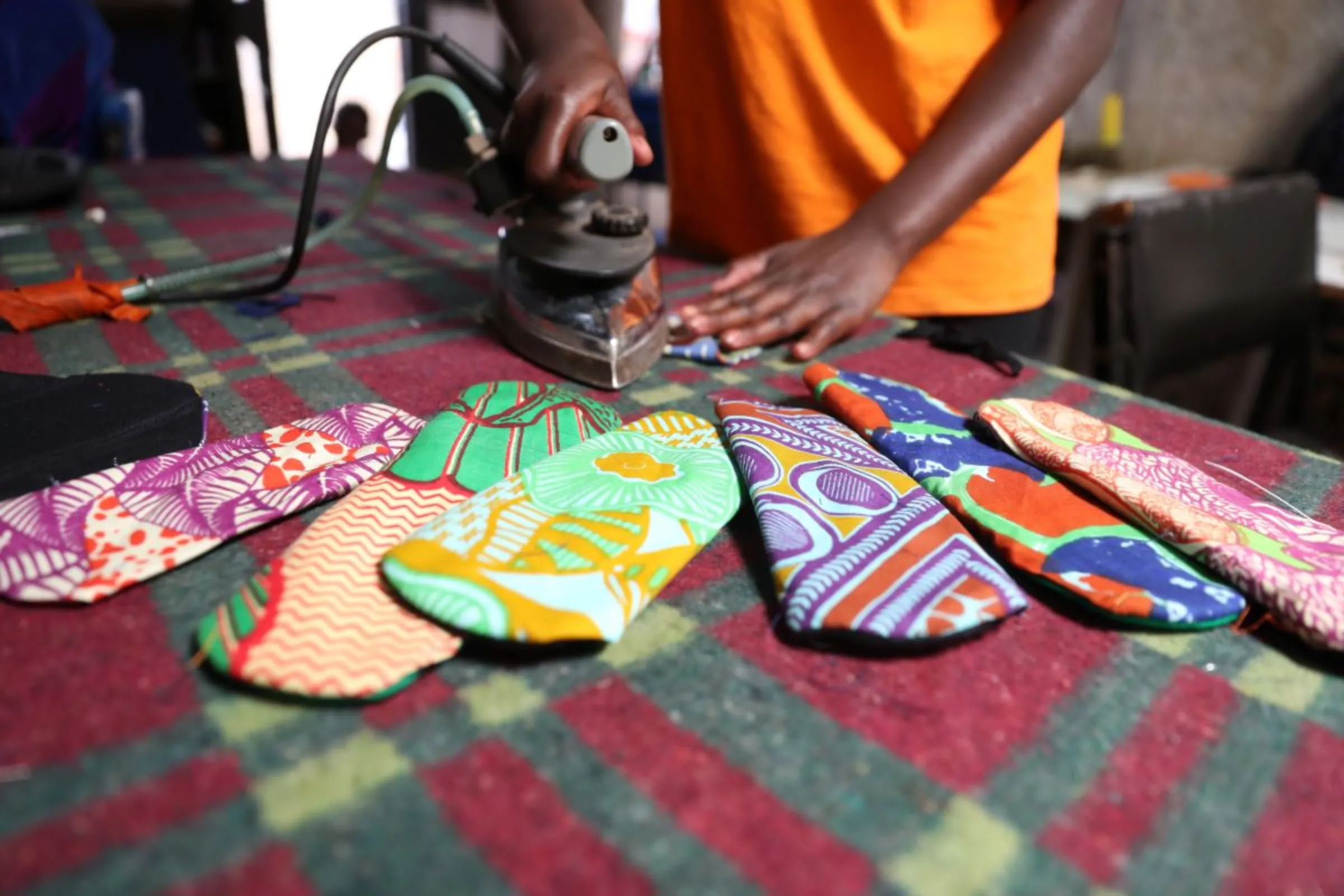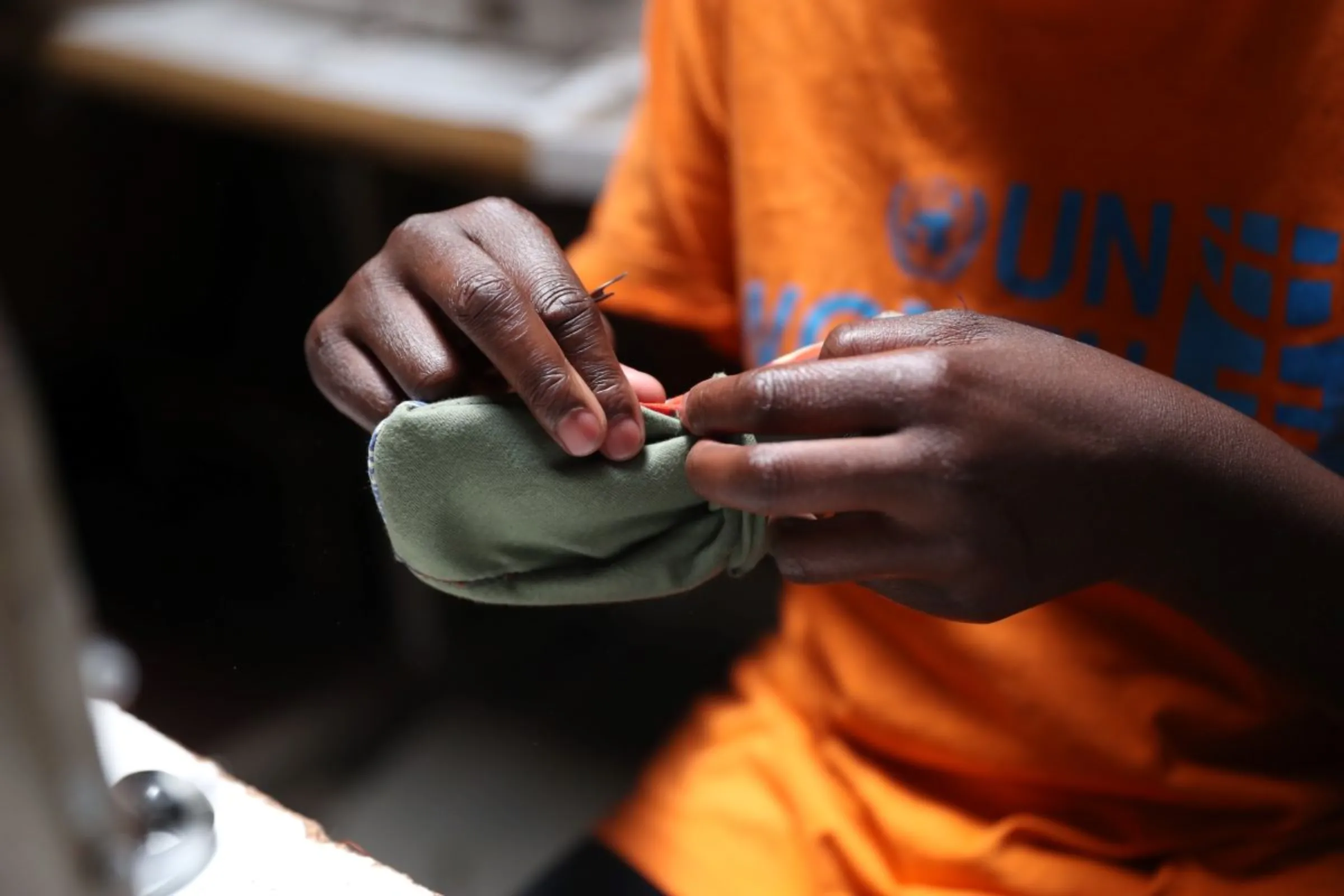 "A strong positive outcome we've seen (is) that menstruation challenges, not only access to products, but the taboo nature around it ... have come to the forefront," said Ina Jurga, coordinator of Menstrual Hygiene Day at WASH United, a charity.
The debate could also pave the way for more holistic policymaking to tackle period poverty - such as industry incentives to boost local production or targeted subsidies for low-income women and girls, such as discount vouchers.
Retailers and manufacturers could also be encouraged to donate free products via their social corporate responsibility programs, said Rossow.
As part of a partnership with U.S. nonprofit Period Law, pharmacy chain CVS pledged to pay the sales tax on period products in 12 states that have not yet removed it and lower the cost of its store brand products by 25%.
"The fact that CVS can lower their price by 25% suggests that all companies that produce these products can do the same, and they should do the same," said Laura Strausfeld, executive director at Period Law.
CVS declined to comment further on the initiative.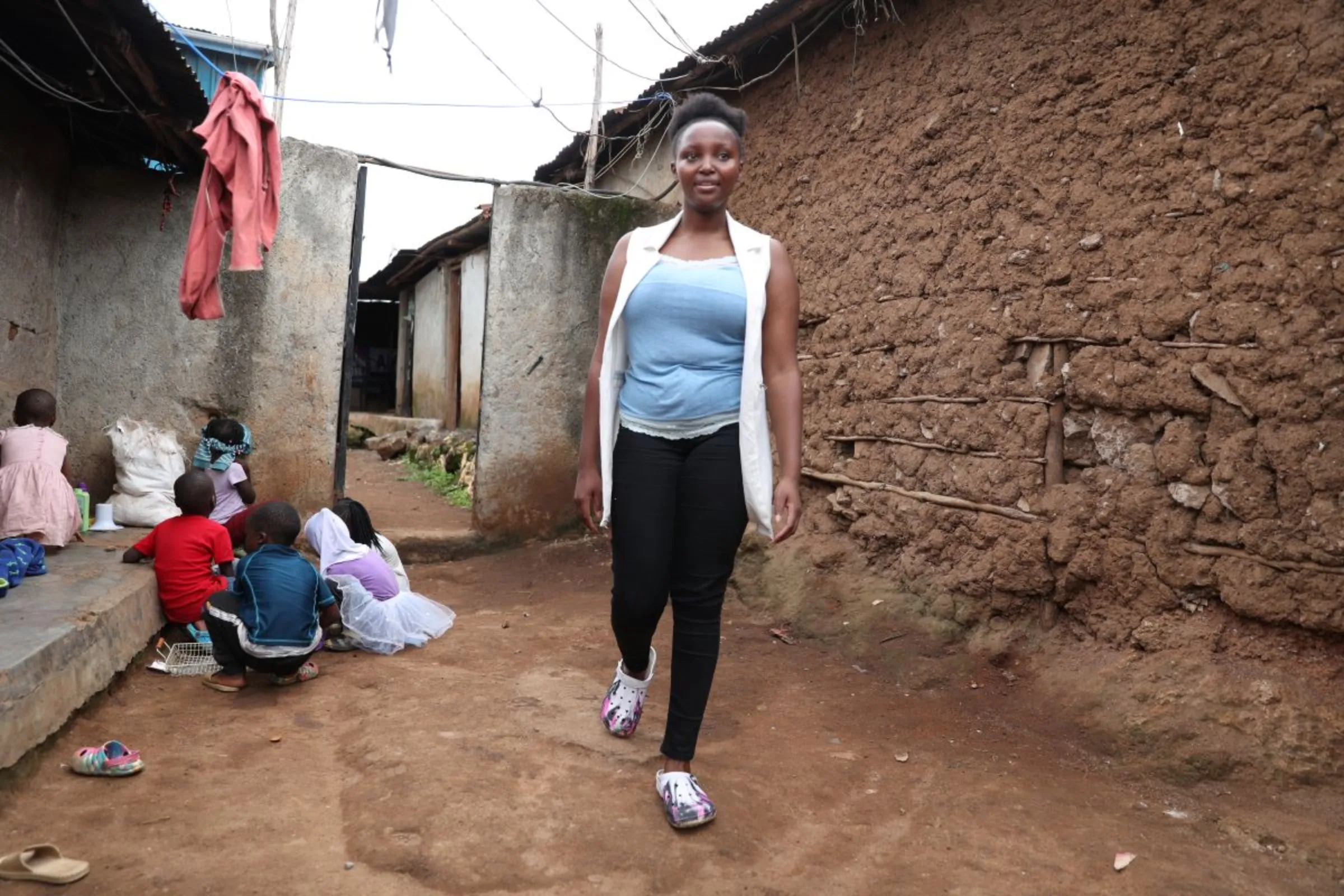 Makau, who now has an almost three-year-old son, said governments should make access to menstrual products a priority, just as they have done with condoms.
"Like mine, many other young girls lives are being ruined over not being able to afford this basic necessity," said Makau, who works doing laundry and earns 330 shillings per day.
"There are places where condoms are freely available in dispensers or distributed for nothing, but we hardly ever see that for pads. It feels like women are being punished for something that is not our fault."
Reporting: Nita Bhalla, Diana Baptista and Lin Taylor
Editing: Helen Popper
Photography: Brian Inganga and Vicente Castillo
Production: Amber Milne and Axelle Rescourio
---
MORE ON Socioeconomic Inclusion
---
MORE ON Inclusive Economies
---