Is the IPCC about to get its first woman climate science chief?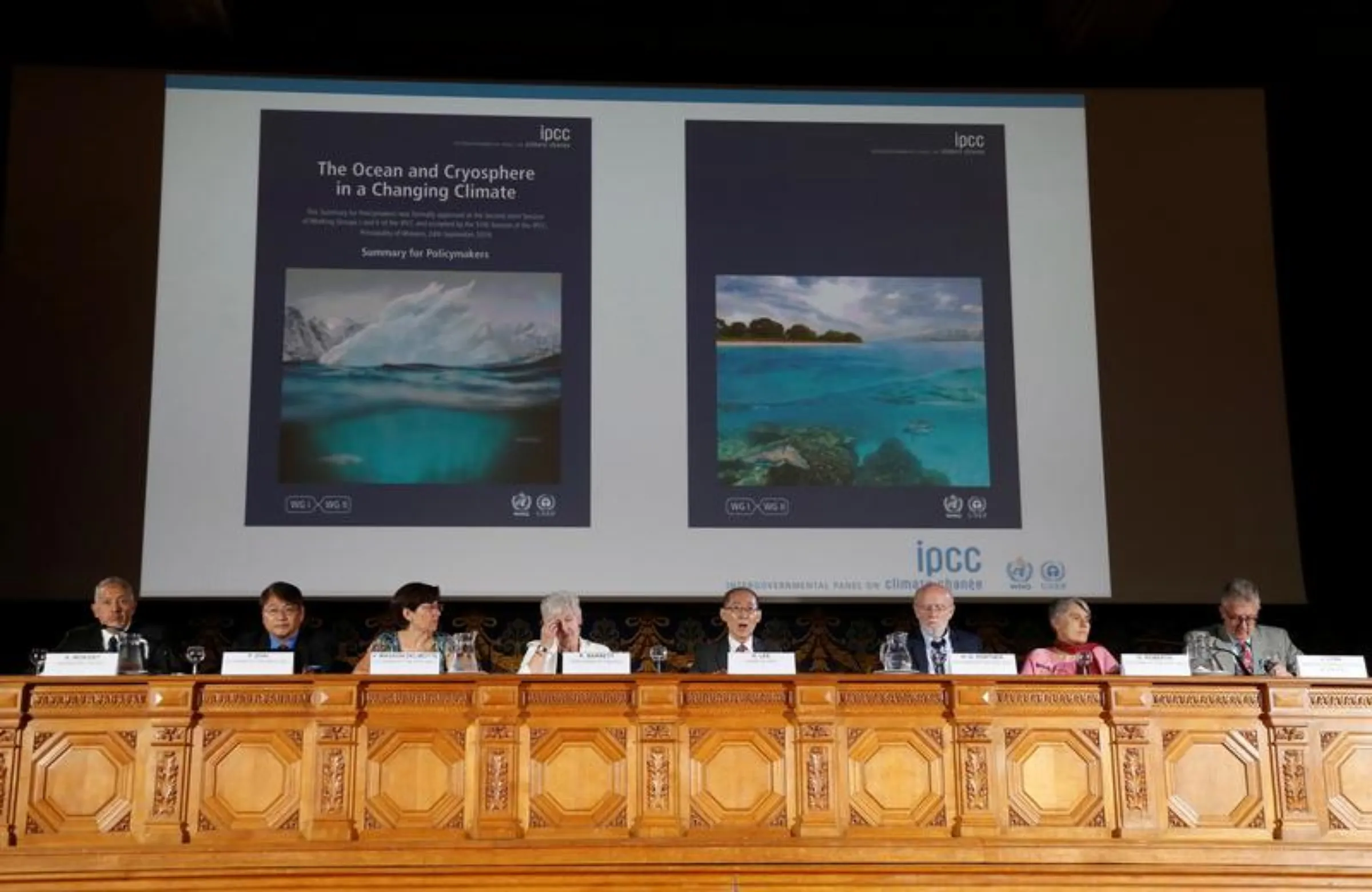 Chair of IPCC Hoesung Lee addresses a news conference as part of the 51st Session of the Intergovernmental Panel on Climate Change (IPCC), in Monaco, September 25, 2019. REUTERS/Eric Gaillard
What's the context?
The UN body has always been led by a man, but this time two respected woman scientists are among the candidates for the top job
Meeting in Kenya to pick new UN climate science chair
Two women among candidates for IPCC until now led by men
Planet fast headed towards breaching 1.5C warming limit
OSLO - Amid scorching heatwaves from Europe to China and the United States, governments will this week pick a new leader for the U.N.'s flagship science panel on climate change - with pressure to name a woman for the first time in its 35-year history.
The new chair of the Intergovernmental Panel on Climate Change (IPCC), set up in 1988, will oversee mammoth reports in the next few years by hundreds of scientists, meant to guide a shift from fossil fuels to limit worsening global warming.
June was the hottest month on record around the world, and swathes of southern Europe, the United States and China have been hit by sweltering weather, wildfires, droughts and floods.
The IPCC, which won the 2007 Nobel Peace Prize for its work, will meet in Nairobi from July 25-28 to choose a chair from four eminent scientists - two women and two men, all aged over 60 - who will be tasked with leading the studies, likely to be published in the late 2020s.
U.N. Secretary-General Antonio Guterres described the last series of IPCC reports - published in 2021-23 under the chairmanship of South Korea's Hoesung Lee, and thousands of pages long - as "code red" for the planet.
Gender equality and diversity have long been challenges in climate science - and all the IPCC's chairs have been men.
A 2019 report found that the proportion of female scientific authors working with the IPCC had risen to about 30% from just 10%.
"This is the first time a woman has even been nominated - in 35 years," said Debra Roberts, a South African professor and IPCC veteran who is one of the two female candidates alongside Brazil's Thelma Krug.
If selected, they would also be the first chairs from Africa or Latin America.
On Friday, as Roberts headed to Nairobi for the IPCC chair's selection meeting, she said on Twitter that she had received the endorsement of the 55-nation African Union for her candidacy. Overall, the IPCC has 195 member governments.
The two male scientists vying for the post - Belgium's Jean-Pascal van Ypersele and Jim Skea of Britain - both said they would work hard for gender balance in other leading IPCC roles if elected.
New to Context? We'd love for you to find out a little more about what we do. Click here for a selection of our best work.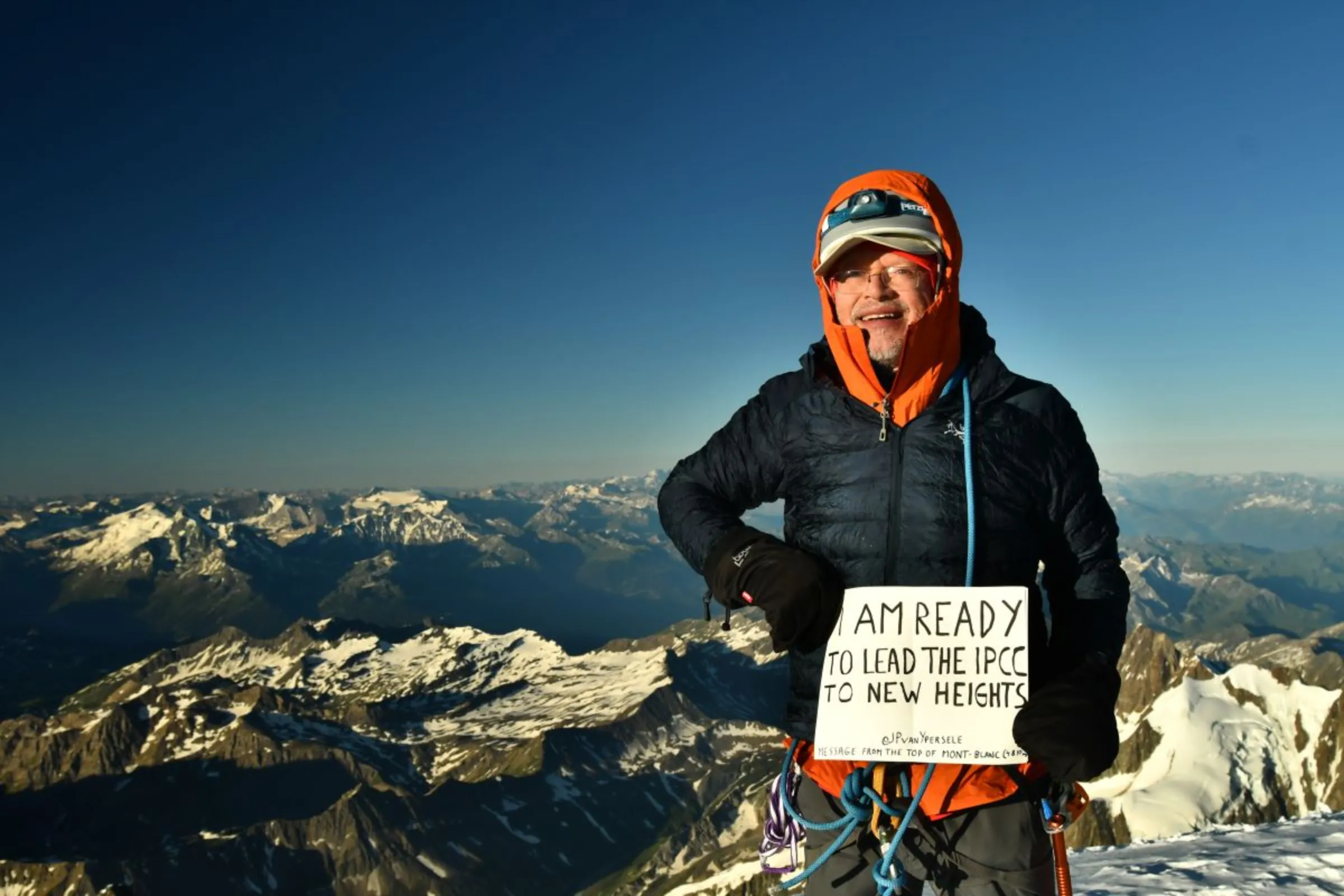 Gender on the agenda
"I am a feminist man," said van Ypersele, who has a campaign video that includes a 2020 photo of him on the summit of Mont Blanc, at an altitude of 4,808 metres (15,774 ft), holding a banner emblazoned: "I am ready to lead the IPCC to new heights".
"We need to do an awful lot more. The issue of gender in IPCC is critical," Skea added, saying he would work to make the body "inclusive and truly representative" while coming up with practical solutions, led by deep cuts in emissions.
Krug did not respond to a request for an interview.
The IPCC's secret ballot is hard to predict - nations have tended not to vote in large blocs, for example developing versus developed nations. If no candidate secures a majority in a first-round vote, the top two go to a runoff.
Sir Robert Watson, a British-U.S. citizen who chaired the IPCC from 1997-2002, said the thorniest problem for an incoming chair was that average surface temperatures are on track soon to breach 1.5 degrees Celsius above pre-industrial times and could go up to 3C higher by 2100.
The 2015 Paris climate agreement, backed by all governments, set a goal of limiting global warming to "well below 2C" while "pursuing efforts" for 1.5C. Temperatures are already up 1.2C.
Prepare for 3C?
Watson said the IPCC should be more critical of governments' broken promises of drastic cuts in emissions.
"There has to be some real-world reality - I think governments are deluding themselves that 1.5 is possible," he said. "I am convinced we are on a pathway to 2.5 or 3 degrees."
He said the IPCC should focus on preparing for a 3C warmer planet that would wreak havoc with food and water supplies and healthcare systems, swamp coasts as ice melts, and drive many species of animals and plants to extinction.
The World Meteorological Organization has said it is likely - a 66% chance - that temperatures will exceed 1.5C in at least one of the next five years, although this would not signal that the Paris pact goal was lost. An El Nino event that releases warmth from the eastern Pacific is now also stoking heat.
Harjeet Singh, head of global political strategy at Climate Action Network International, which groups 1,900 civil society organistions, also said the IPCC should shift towards bluntly prescribing solutions.
"There is a climate emergency. Please tell leaders what needs to happen," he said.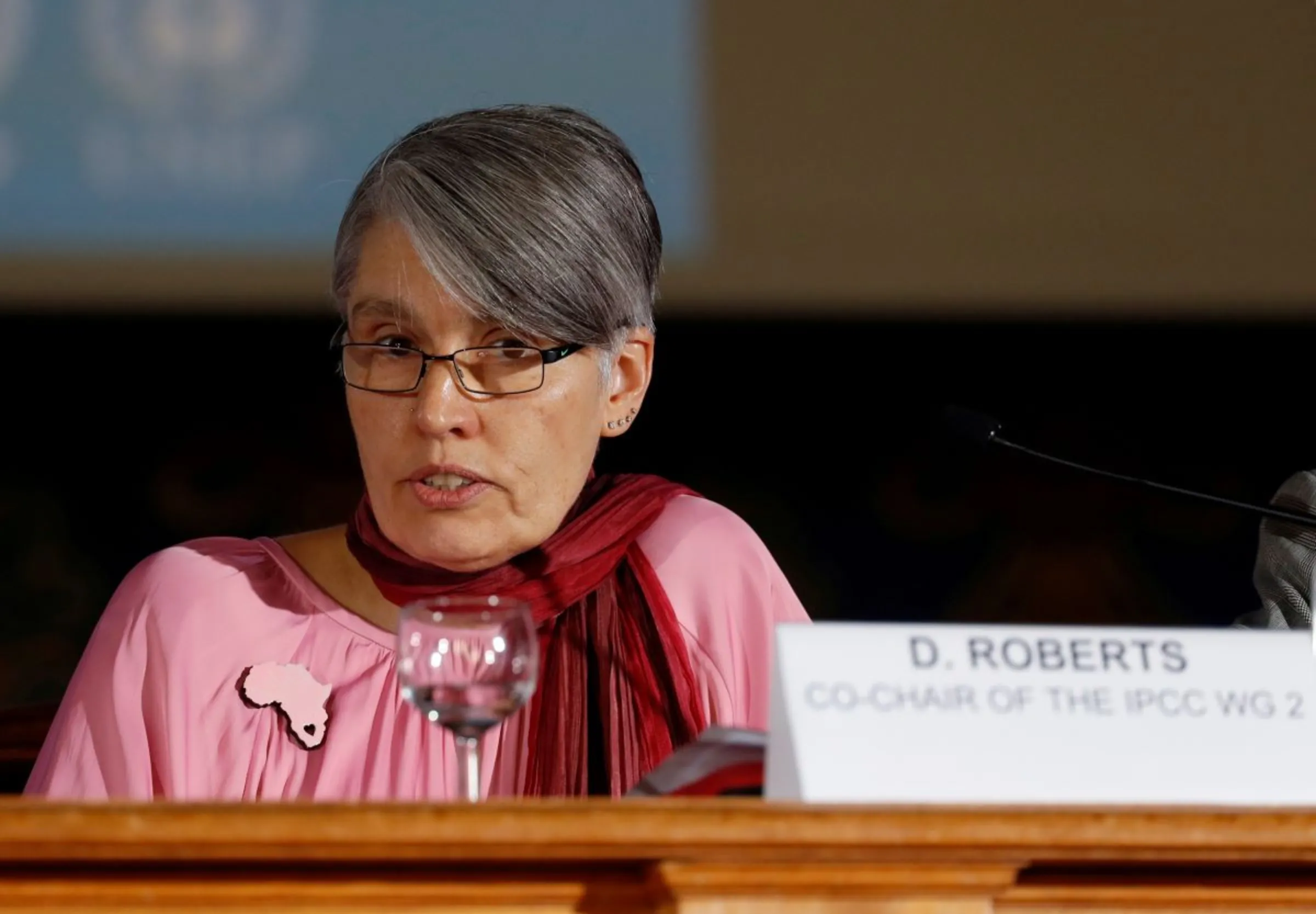 Science 'speaks for itself'
IPCC candidates, however, said they needed to work collaboratively with governments, following a mantra that the IPCC is "policy relevant but not policy prescriptive".
"We are not in the business of telling governments what to do or to be marking a scorecard," Roberts said. But, she added, the IPCC "does not pull any punches" in describing the crisis.
In her view, the IPCC should look in coming years into using artificial intelligence and machine learning to help cope with a surge in the scientific literature about global warming.
Skea also said that the bald scientific facts "can often speak very loudly for themselves", and that the IPCC was not in the business of telling governments "you are not doing enough".
With heatwaves ravaging the northern hemisphere, he also said scientists hoped to get a better understanding of exactly how far man-made greenhouse gas emissions are to blame for freak weather events.
Candidates for the IPCC chair agreed that the panel would have to study the risks that temperatures could soon permanently overshoot the Paris ambition of a 1.5C warming limit.
Planting trees, which soak up carbon dioxide to grow, or building more machines to capture carbon from the air, could help reverse any overshoot.
But overshooting - even for a short time - might trigger irreversible damage such as a meltdown of Greenland's ice sheet, or kill off tropical coral reefs.
"It's a possibility that 1.5 will be crossed in coming years - that doesn't mean that the target needs to be abandoned," van Ypersele said. "We have to maintain the only home in the solar system liveable for everyone."
(Reporting by Alister Doyle; editing by Megan Rowling)
---
---
Tags
Extreme weather

Government aid

Climate policy

Circular economies

Communicating climate change

Climate solutions
---