U.S. Supreme Court ruling: demand for abortion pills set to soar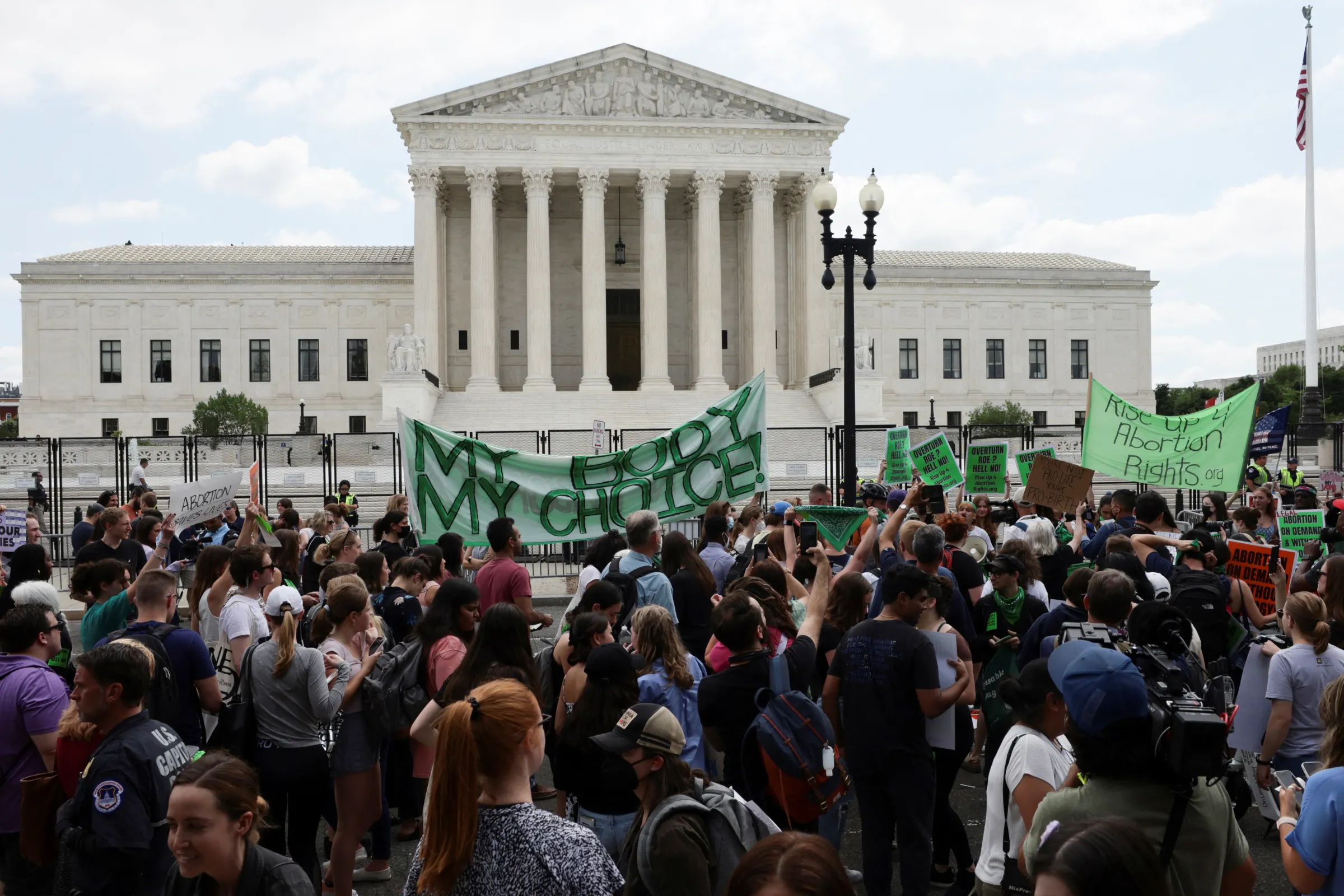 Abortion rights demonstrators protest outside the United States Supreme Court as the court rules in the Dobbs v Women's Health Organization abortion case, overturning the landmark Roe v Wade abortion decision in Washington, U.S., June 24, 2022. REUTERS/Evelyn Hockstein
What's the context?
As the Supreme Court overturns Roe v. Wade, more American women will try to secure supplies of abortion pills – in some cases as a precaution for future use, health experts say
By Emma Batha
LONDON - The U.S. Supreme Court's decision to overturn a 1970s ruling that legalized abortion nationwide is set to fuel a surge in demand for pills to end pregnancies, reproductive health experts say.
At the same time, conservative states - which have already scrambled to limit the use of the pills - are expected to further tighten restrictions.
The Supreme Court on Friday struck down the landmark 1973 Roe v. Wade ruling that recognized a woman's constitutional right to an abortion, a step that is expected to lead half the country's states to heavily restrict or ban abortion.
Aid Access, a doctor-supported service that mails pills across the country, said demand had rocketed in May following the leak of a Supreme Court document indicating its intentions.
It said women were ordering the medication to keep in their bathroom cabinet in case they needed it in future.
What are abortion pills?
The abortion pill, also known as medical or medication abortion, usually involves two drugs, mifepristone and misoprostol, taken 24-48 hours apart.
They are approved for use in the United States during the first 10 weeks of pregnancy. Mifepristone blocks the pregnancy hormone progesterone, while misoprostol induces uterine contractions.
Pills may be provided at a clinic or mailed to a woman's home following an online consultation, depending on state laws.
Some women, particularly in states with restrictive laws, are turning to online pharmacies that ship from overseas.
Abortion pills are often a lifeline for women who face difficulties accessing a clinic, health experts say.
People in rural areas or other regions without abortion providers may have to travel hundreds of miles to reach a clinic, according to the Guttmacher Institute, a research group that supports abortion rights.
The need to take time off work and arrange childcare and overnight stays can compound the costs and logistical difficulties.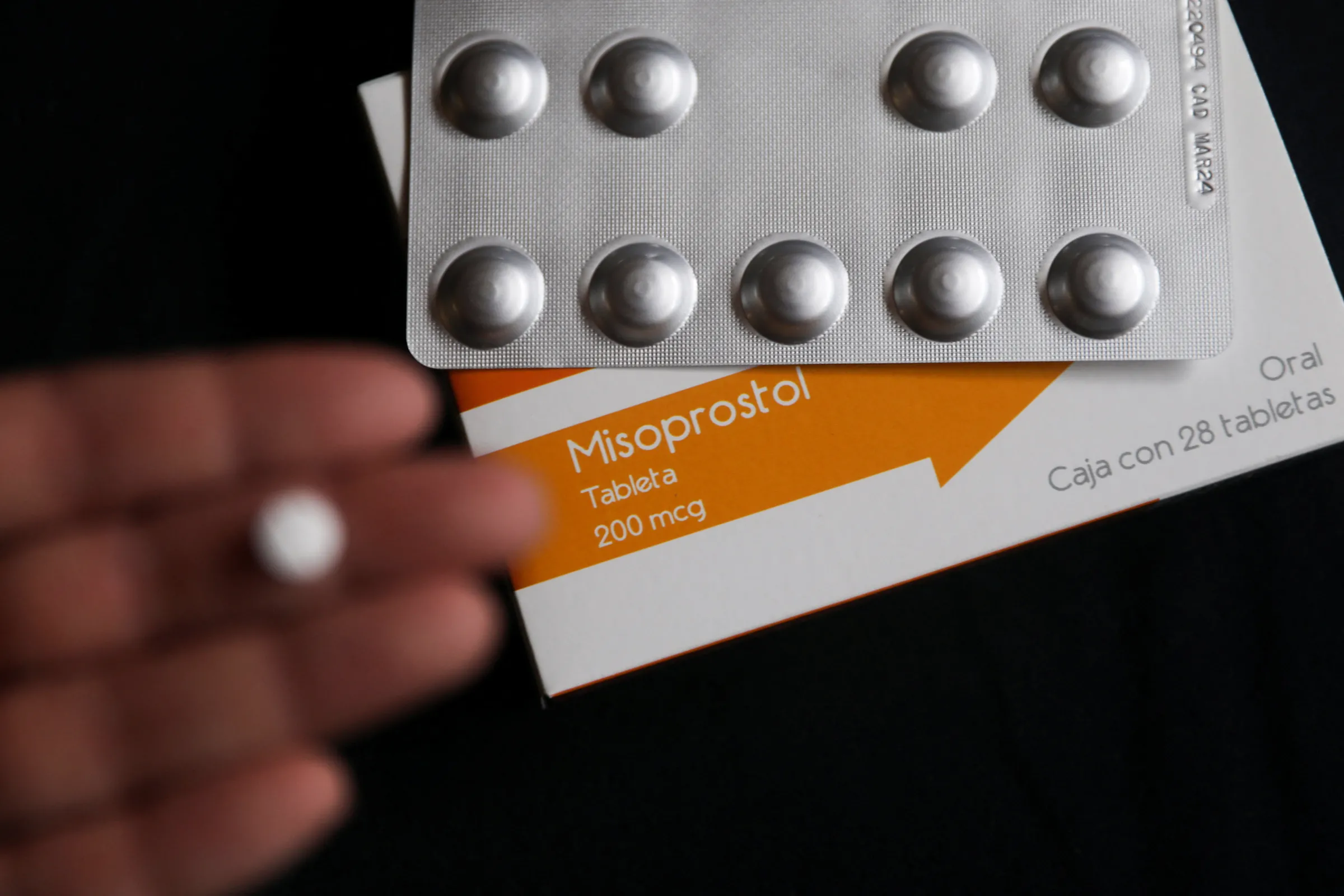 What are the laws around the abortion pill?
In response to the pandemic, the U.S. Food and Drug Administration lifted rules stipulating that pills must be dispensed by a clinician in a healthcare setting, allowing women to receive them by mail to take at home.
But 19 states ban the use of telemedicine for pregnancy terminations, requiring that the clinician be physically present when the medication is administered.
Many states have taken additional steps this year to ban the use of abortion pills, prohibit the mailing of pills or stop the use of telehealth for medication abortion.
"The focus of the anti-abortion movement is squarely on abortion pills right now," said Aiken.
Individual state laws applying to gestational limits for surgical abortions also apply to medication abortion.
Abortion pill providers in liberal states cannot mail tablets to restrictive states.
But Aid Access founder Rebecca Gomperts, who is registered as a doctor in Austria, provides consultations for women in restrictive states and prescribes pills which are sent from India.
Reproductive health experts said although most states did not specifically ban "self-managed" abortions at home, some women had been prosecuted in the past under various statutes.
What are abortion pill providers doing?
They ramped up help desk staff in anticipation of Friday's Supreme Court ruling and checked pharmacies had sufficient supplies to meet any surge in demand.
They have also been looking at ways to help women in restrictive states access pills without putting anyone at legal risk.
Here are some of the ideas being explored:
Women in restrictive states may ask providers in the United States to mail pills to post offices in nearby liberal states and drive across state lines to pick them up.
Abortion providers are discussing the use of vans to provide medication abortion in border areas neighboring restrictive states.
Some abortion clinics in restrictive states are opening sister clinics in more liberal states.
Some groups offer women in restrictive states help with travel costs to access abortion services elsewhere.
Aid Access is providing abortion pills in advance to women who are not pregnant.
Some women in restrictive states use providers in liberal states in conjunction with mail forwarding services so that the provider does not mail the pills directly to their home.
Aid Access founder Gomperts suggested misoprostol could also be provided to women who are not pregnant to keep in the cupboard.
Misoprostol can be used as an abortion drug by itself although it is less effective than the two-pill method.
Gomperts said if the woman was not pregnant, the provider could not be prosecuted for aiding an abortion, adding that misoprostol also had other medical uses.
Some liberal U.S. states are also introducing laws that would protect a person in that state from arrest or extradition if they prescribed pills into a restrictive state.
Connecticut has already passed a law. New York and California are currently doing so. But such laws are largely untested.
---
---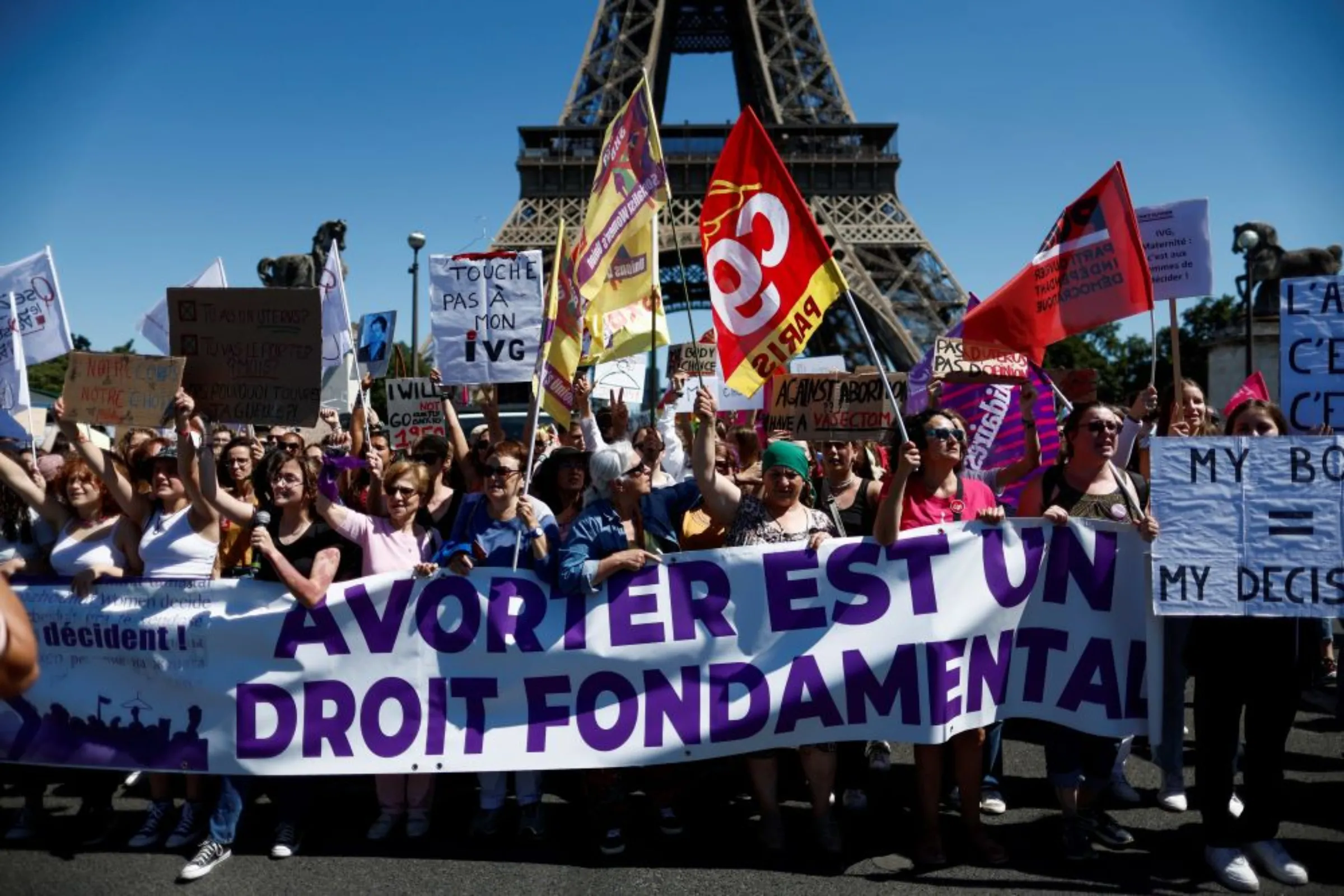 ---
Tags
Gender equity

Economic inclusion

Underground economies
---