Breaking encryption or breaking democracy?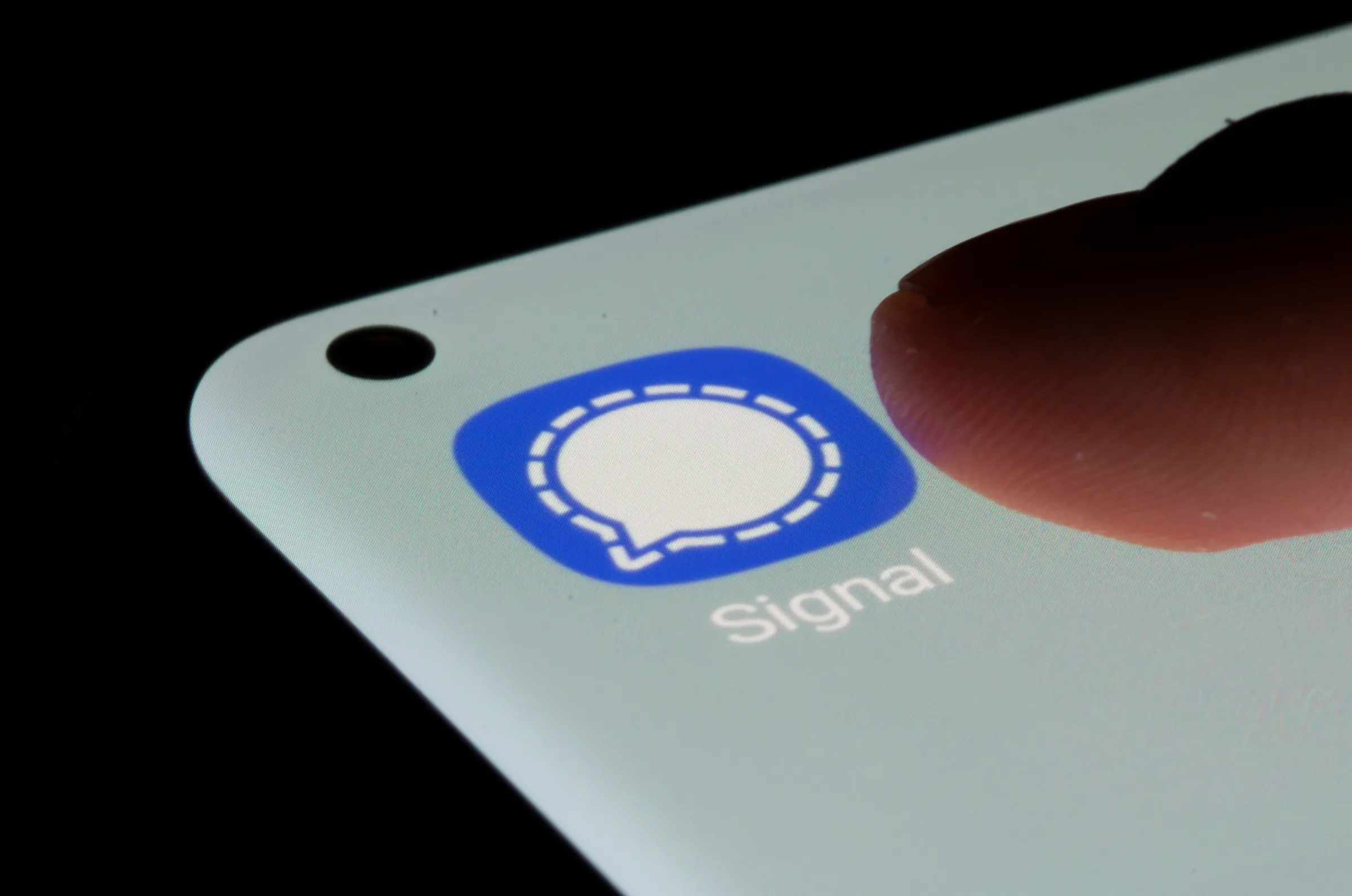 Signal app is seen on a smartphone in this illustration taken, July 13, 2021. REUTERS/Dado Ruvic
Governments' desire to circumvent end-to-end encryption of digital communications threatens our freedoms and puts everyone at risk
Caroline Palow is Privacy International's Legal Director and General Counsel.
Sometime over the next few months, a horrific crime will take place, and a senior local politician or police officer will say: "if only we had had access to the suspect's encrypted messages, we could have apprehended them". I can say this confidently because government campaigns like this already happen.
But this desire to circumvent end-to-end encryption of our digital communications, while arguably well-meaning, ultimately threatens our freedoms and puts democracy at risk.
We all rely on encryption daily, even if we do not see it. It protects our instant messages, our Google searches, our online banking, and shopping purchases.
End-to-end encryption is a form of encryption that is particularly private. It ensures that only the "ends" of the communication, usually the person who sent the message and the intended recipients, can decrypt and read it. This means we don't need to hope that WhatsApp or Zoom will not exploit our communications, because this type of encryption secures us from them, too.
Undermining this type of security would force billions of people across a digital Rubicon, leaving us almost no space free from state surveillance. If any good things come from such a systemic surrender of our digital privacy, they will be quickly eclipsed by the many dangers that would result from our digital lives being prised open for police and intelligence agencies, as well as cyber criminals.
Throughout history, we have enjoyed private spaces that governments have sought to invade, including most notably our homes. The digital revolution changed the nature of these private spaces, and for a time, made it relatively easy for governments to access all our data and communications. End-to-end encryption began to redress the balance, recreating our private spaces.
Everyone benefits from having a private sphere in which to communicate, develop and share our opinions and beliefs. Some people may also have heightened duties of confidentiality or be at increased risk of unlawful surveillance, making the protections of encryption potentially a matter of life and death.
Journalists, lawyers, human rights defenders, activists, and protesters are often targeted. Marginalised groups, including those facing persecution based on their ethnicity, religion, or sexual orientation, are also threatened by the constant digital gaze of governments across the world.
This is exactly why most national constitutions and international laws protect the privacy of our communications, as well as our rights to freedom of assembly and expression. These rights should only be infringed by governments where the violation is necessary and proportionate to a legitimate aim.
But when it comes to end-to-end encryption, governments are disregarding these protections. They're giving us few options. They propose inserting vulnerabilities into encrypted systems, such as by adding "invisible listeners". Or they suggest monitoring the content of the communications on all our devices, at the "ends" of the encrypted conversation, through bulk surveillance mechanisms such as searching every sent or received message for potentially incriminating content.
These are neither elegant solutions nor a fair choice. These government proposals are indiscriminate and cannot be applied only to a specific target. Instead, they become a "feature" of the communications platform, which means the privacy and security of the millions or even billions of users are compromised, left open for exploitation by any determined attacker, including governments.
These blanket measures are neither necessary nor proportionate. They are unacceptable in societies that claim to uphold the rule of law and respect human rights. Modern law enforcement agencies already have an ever-expanding array of investigative techniques available to them that do not threaten everyone's security or constitute mass surveillance.
Government reactions to end-to-end encryption reveal a belief that no aspect of our lives should be beyond their reach. Modern technology helps us to create safe and secure spaces for ourselves. And in any healthy society, these spaces are necessary. With democratic norms and values under constant attack, they are also essential.
---
Any views expressed in this opinion piece are those of the author and not of Context or the Thomson Reuters Foundation.
---
Tags
Tech regulation
Social media
Data rights
---