Is this the beginning of the end of spyware?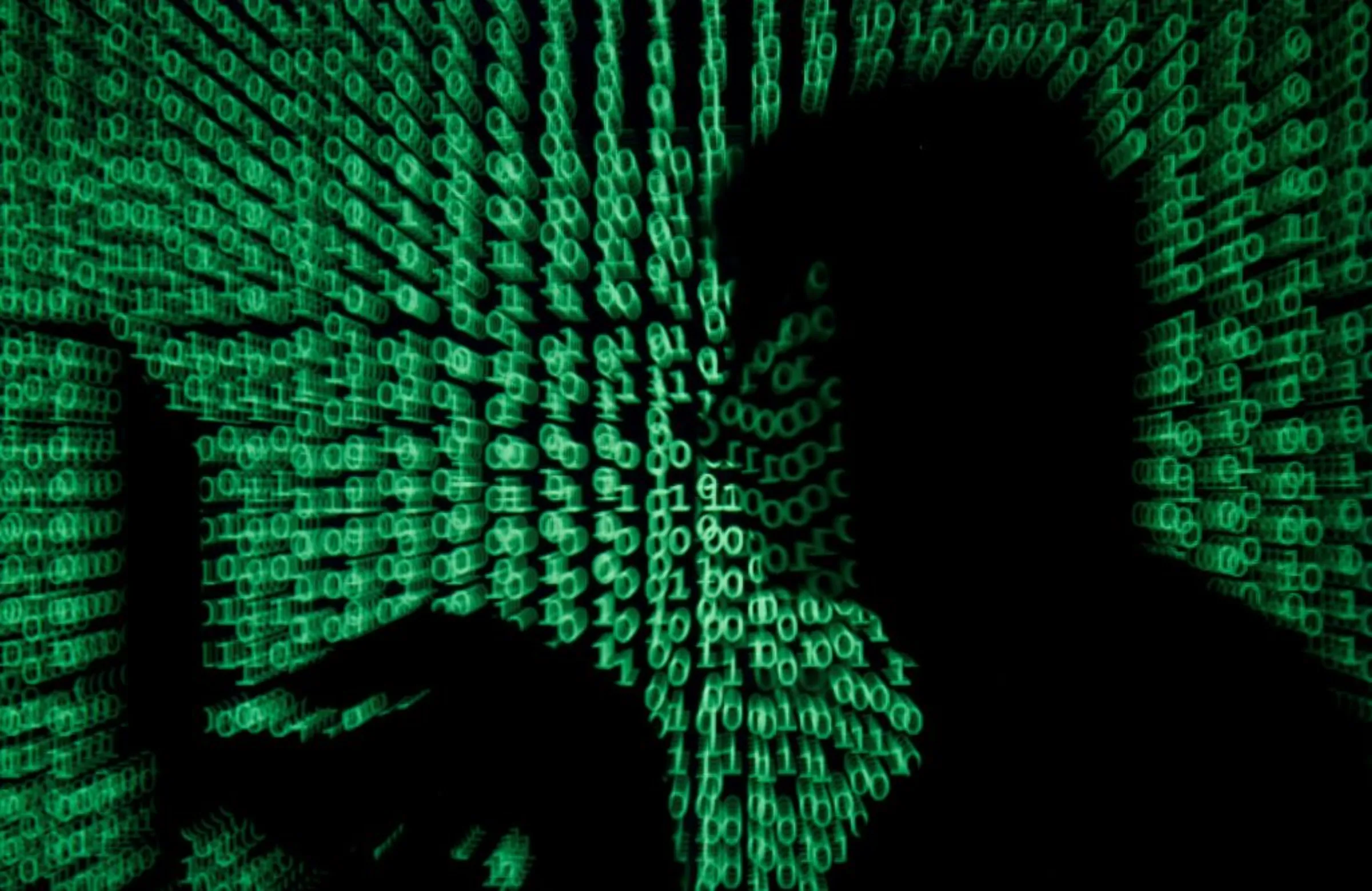 A man holds a laptop computer as cyber code is projected on him in this illustration picture taken on May 13, 2017. REUTERS/Kacper Pempel/Illustration
A U.S. Executive Order banning commercial spyware is a crucial step towards more governments acting to prohibit the abusive tech
Rand Hammoud is a surveillance campaigner at Access Now
Earlier this week, in a victory for human rights, U.S. President Joe Biden issued an executive order barring federal agencies from the use of foreign or domestic commercial spyware that poses a risk to national security, or has been used by foreign actors to enable human rights abuses around the world. The White House has confirmed that over 50 government personnel overseas have been targeted with commercial spyware. This adds to the hundreds of cases of people around the world being unlawfully targeted.
This step by the U.S. was swiftly followed up by a joint commitment to international cooperation from 10 countries including Norway, New Zealand, Costa Rica – which was the first country to call for a moratorium, - and others, to put an end to the abuse of this dangerous tech.
While we are yet to see these initiatives play out, the Executive Order offers a comprehensive, inter-agency policy response to commercial spyware that will likely have ramifications beyond the U.S. and its executive agencies. The U.S., being one of the largest and most sought after markets, is leveraging its purchasing power and closing the door in the face of vendors who ignore the potential abuses of their tech.
Commercial spyware is a dangerous weapon. Its use is incompatible with our fundamental rights. Whether the targets are human rights lawyers in Jordan or White House personnel, whether the perpetrator is a democratic government or an authoritarian regime, invasive surveillance tech has no place in any country, or any scenario. Now, it seems that several governments have started to listen to decades-long advocacy calls to dismantle the surveillance tech industry.
The Executive Order does not rein in state and local agency procurement of spyware. Yet, coupled with the joint commitment, is a loud and clear signal to vendors and investors that the rules of the game are changing. Opaque ethics boards and toothless human rights policies will no longer be the gateway to doing business with the U.S. and its allies. The available market for abusive technologies will continue to shrink; repressive governments will have fewer and fewer sophisticated surveillance tools available to them.
However, there are no mechanisms in place to help protect those outside the walls of democratic leadership, or those whose governments simply want to keep things the way they are. While more public and private efforts ramp up in the face of spyware, powers like the Myanmar junta can still easily get its hands on it, further entrenching its systemic control over millions of people. Even democracies like Germany, and 14 other EU member states, have purchased and utilised these technologies, reinforcing the urgent need for an international framework to govern spyware use. These tools are unsafe in any hands.
Following the announcement of international cooperation between the U.S., UK, France and others to instigate real and effective change, there must be a commitment to build on the current momentum and roll out similar domestic regulation to the U.S., ensure adequate funding for these commitments, leverage markets and decision making power to put an end to this cyber armoury, and shepherd an international ban on abusive commercial spyware. The responsibility lies on the shoulders of these like-minded states to usher us into a safer world for women, human rights defenders, journalists, dissidents, and those challenging the status quo globally.
While the Executive Order is not a solution to everything, it is a big step forward on a long march, and sets an example for other governments. Next, we urgently need a wide commitment from stakeholders across the board for an immediate moratorium. It's time to build a global framework to prohibit abusive spyware.
---
Any views expressed in this opinion piece are those of the author and not of Context or the Thomson Reuters Foundation.
---
Tags
Content moderation

Tech regulation

Cyberspace
---