Pushback against energy-guzzling data centres grows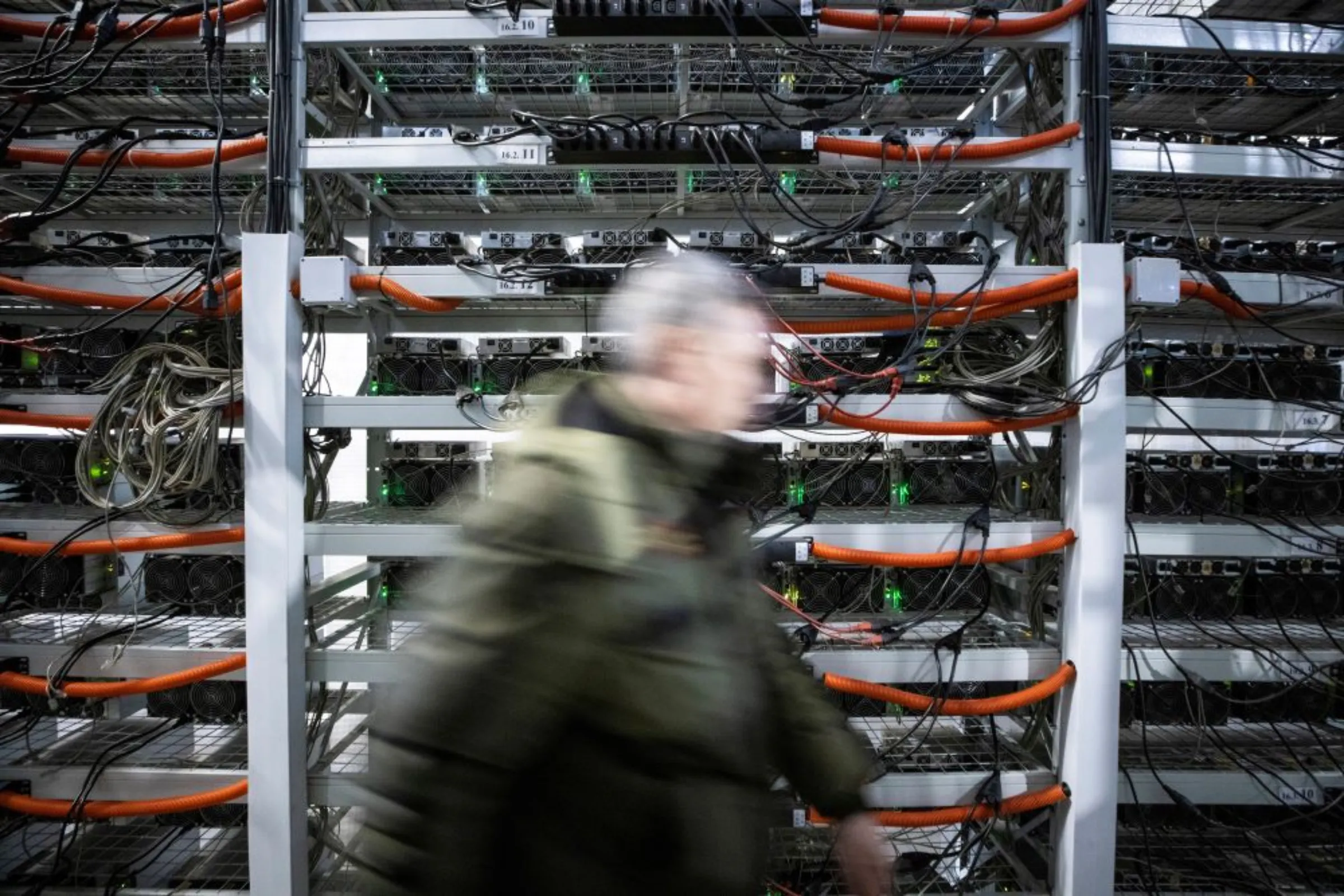 A view shows equipment at the data centre of BitRiver company providing services for cryptocurrency mining in the city of Bratsk in Irkutsk Region, Russia March 2, 2021. REUTERS/Maxim Shemetov
Greater public participation in decisions on resource-intensive projects such as data centres can increase acceptance
Julia Rone is a research fellow at the Minderoo Centre for Technology and Democracy, University of Cambridge.
The rise of remote work and leisure in the wake of the COVID-19 pandemic led to a boom in data centre construction. Tech companies such as Amazon, Microsoft, Alphabet, and Meta invested heavily in hyperscale data centres to enable digital connectivity and develop ambitious new projects such as the metaverse. But data centre construction has been far from uncontroversial, and we have been seeing greater pushback from local residents.
Take, for example, local citizens' opposition to data centre projects of Microsoft and Google in North Holland. Under the benevolent eye of the pro-business Dutch government, local executives offered big tech companies lucrative deals with tax breaks, cheap agricultural land, and subsidised energy. But local residents felt that the executives brokered these deals behind their backs, with little opportunity for participation or constructive criticism and input.
Local politicians and activists in North Holland were highly concerned about data centres' use of potable water to cool down servers. The chemicals used to treat the water go into the soil in what has been traditionally a farmers' stronghold. What's more, as an unprecedented energy crisis unfolds in Europe, many activists raised the question about data centres' excessive electricity demands.
Over the years, dozens of windmills had been constructed in the beautiful polders of North Holland, dramatically changing the landscape. These windmills can power thousands of local households. Instead, the renewable wind energy is being used by foreign data centres. Many activists and politicians wondered why data centres couldn't have solar panels on their roofs, for example, thus producing more renewable energy. Indeed, as activist Jan Meijles of Red de Wieringermeer, or Save the Wieringermeer, as well as local councillor Lars Ruiter emphasised, rather than opposing data centres per se, citizens mainly demanded to have a say in key decisions.
In 2022, the Dutch Senate stopped the construction of a Meta data centre in the municipality of Zeewolde, and a moratorium was imposed on further data centre construction in the country until a national strategy was developed. Curiously, North Holland is one of the two provinces exempt from the moratorium. This is also because data centre construction in North Holland is part of a broader government strategy to turn the region into an electricity hub.
Again, the locals are not happy. According to a local councillor at the time, the conflicts around data centres reflect a long-standing problem of centre-periphery relations: politicians in Amsterdam often ignore the opinions of citizens from other municipalities.
As European politicians increasingly talk about digital sovereignty, it is important to remember that sovereignty is not only a geopolitical and strategic concept. At least since the French Revolution, we think of sovereignty as popular sovereignty; it is the people who should decide. This is particularly true when it comes to the construction of digital infrastructure that has visible and immediate consequences on local landscapes, land, energy, and water use.
Decisions about digital infrastructure go beyond the simple questions of where to build and how. They have to do with more fundamental issues as well. Are projects such as the metaverse worth building data centres consuming vast amounts of electricity on our warming planet? The European Commission's foreign aid department infamously spent 387,000 euros ($420,000) to develop a metaverse platform, where it threw a poorly attended dance party for avatars. Is this the type of digital connectivity we want? Should we keep all our cat photos indefinitely? There is no a-priori answer to such questions. Instead, they must be democratically discussed and decided on.
The citizens of North Holland expressed their concerns about data centres through classic means such as questions by local councillors, protests, civil society mobilisation, as well as open letters to the local newspaper, attracting both local and national attention.
But there are many more opportunities to encourage public participation in decision-making over digital infrastructure, including public inquiries, citizens' jury panels, advisory committees, etc. History shows that greater public participation not only fosters respect for democratic process and procedural justice, but can also increase the public acceptance of proposed policies and projects.
Considering the increasing public opposition to data centres in the Netherlands and the ongoing energy crisis, national and international policy makers alike could only benefit from including citizens more actively in deciding what type of digital infrastructure Europe should promote on its way to digital sovereignty.
---
Any views expressed in this opinion piece are those of the author and not of Context or the Thomson Reuters Foundation.
---
Tags
Tech and inequality

Tech regulation

Data rights
---