Web3 tech is putting vulnerable people at risk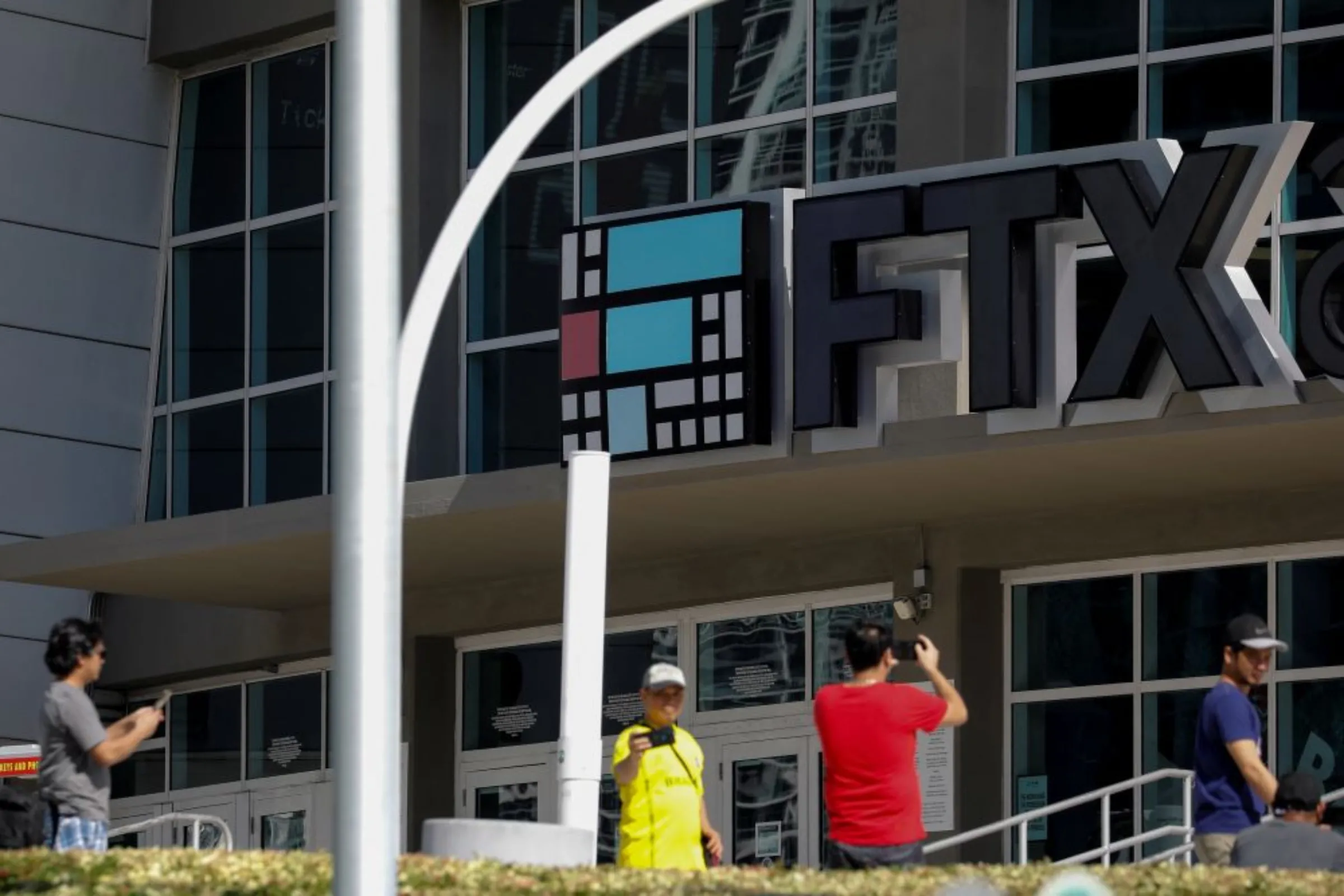 The logo of FTX is seen at the entrance of the FTX Arena in Miami, Florida, U.S., November 12, 2022. REUTERS/Marco Bello
Web3 tech has failed to shift patterns of authority and profit, and need greater scrutiny, and stronger standards and safeguards
Margie Cheesman is affiliate at the Minderoo Centre for Technology and Democracy, University of Cambridge.
Around the world we are seeing real-life experiments of so-called web3 technologies, and communities in precarious financial and political positions are at the receiving end of these solutions, our new report shows.
These communities already face great disadvantages. They include refugees and stateless people, natural disaster survivors, and recipients of development aid programs in Vanuatu, Jordan, Bangladesh, Ethiopia, Kenya, and elsewhere. They are people who lack choices and alternatives, and are not able to turn down the financial incentives that start-ups provide.
Web3 refers to a collection of ideas about the future of our digital society, all associated with blockchain, the decentralised database technology. Blockchain-based innovation is framed by its proponents in opposition to "surveillance capitalism"- the current system of gatekeeping, profiteering, and abuses of power by centralised parties like big tech companies, banks, data brokers, and governments.
For web3's advocates and vendors, blockchain is the basis for alternative, more equitable digital networks. Humanitarian agencies are among those turning to web3 tech, with the aim of empowering the excluded, redistributing wealth, or making international aid transfers more transparent, targeted, and effective. But the rhetoric and the reality are miles apart.
Web3 is surrounded by misleading publicity and overblown techno-solutionist claims. Blockchain-based systems allegedly guarantee privacy, trust, and decentralisation. But web3 has become a convenient rebranding for business-as-usual projects that fundamentally fail to shift patterns of authority and profit.
Web3 is being propagated by powerful corporations and by governments around the world. It is doing more to funnel wealth and influence to elite venture capitalists and cryptocurrency merchants than improve conditions for marginalised groups.
Proponents of crypto and other peer-to-peer currencies argue that they provide a lifeline to people without reliable access to stable traditional currency or liquidity. Examples include the International Red Cross' Sarafu currency and the start-up Worldcoin. However, alternative currencies lack stability, safeguards, usefulness, and accessibility. They do not begin to address the root problems marginalised groups face in mainstream financial systems, especially exclusion due to the identity documentation or credit score requirements of banks.
Registering for many digital wallets requires giving up personal information. Then people need to convert crypto coins into more usable traditional currency, which demands extra labour and resources, and exposes them to scams. Overall, most cryptocurrency schemes deepen inequalities by exposing low-income groups to heightened new risks such as scamming, volatility, and exploitation, without adequate recovery mechanisms.
Web3 proponents suggest blockchain facilitates direct, cheap, and borderless digital transactions. This seems favourable compared with the fees, settlement costs, and inefficiencies of Western Union, MoneyGram, or local banks. Examples are the World Food Programme's Building Blocks project - with over 1 million users in Jordan, Bangladesh, and Ukraine - and Oxfam's Unblocked Cash for cyclone survivors in Vanuatu.
However, when blockchain replaces traditional backend payment and accounting systems, surveillance challenges and commercial motives surface. Despite the talk of decentralisation, vendor lock-in issues are arising.
Web3 companies, biometrics, and other vendor companies are gaining undue influence in humanitarian aid delivery. They do not have to abide by humanitarian mandates or ethical principles. While using secure cryptography, these payment projects create new sources of datafication and enhance the tracking of user communities.
Finally, web3 identity schemes claim to allow people to build and manage their own identity credentials, enabling them to disclose sensitive information more selectively. Schemes include The Rohingya Project, which provides alternative IDs to Rohingya refugees who lack legal protection and are denied birth registration in Myanmar.
Grand promises are being made to stateless people, persecuted minorities, LGBT+ groups, and other communities facing challenges with identification systems. Yet, the model of self-management lacks viability, as it puts the onus on users to hold and manage personal data at their own risk. Ultimately, decentralised ID schemes fail to address the political and legal structures that limit certain communities' access to identity recognition, and thus to safety, financial inclusion, health, social services, and mobility.
Rather than address the root causes of socio-economic marginalisation, many web3 projects are solutions looking for problems. Web3 companies are not being systematically scrutinised, and the barriers to their experiments are too low.
As web3 schemes proliferate, we need much stronger standards and safeguards. Crucially, web3 solutions, especially untested cryptocurrencies, should not be imposed experimentally on marginalised and low-income groups who lack alternatives, political-economic rights, safety nets, recourse, and protections.
---
Any views expressed in this opinion piece are those of the author and not of Context or the Thomson Reuters Foundation.
---
Tags
Cryptocurrency
Tech and inequality
Tech regulation
Data rights
---