Stop depicting women as climate victims - we shaped the movement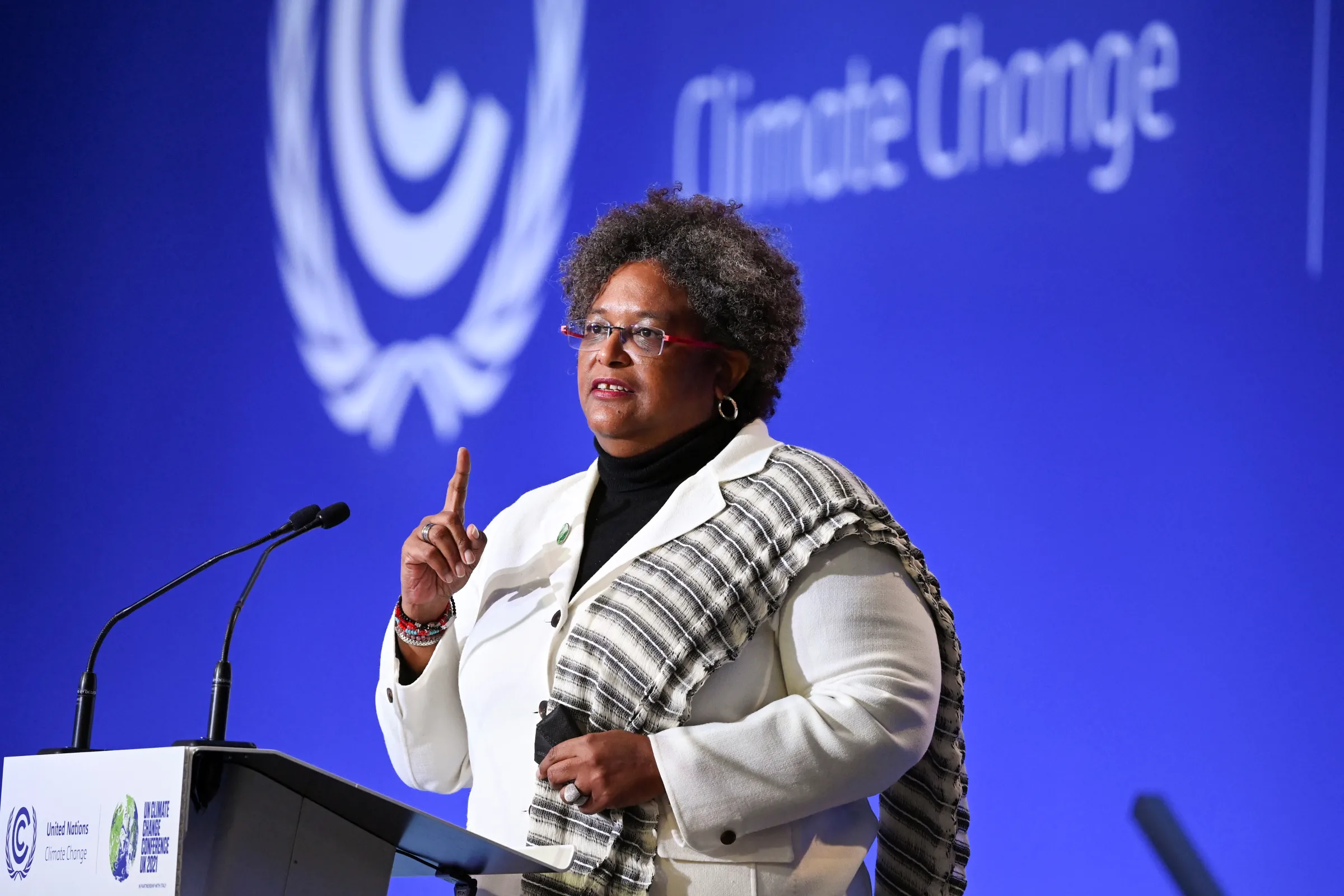 Barbados Prime Minister Mia Amor Mottley speaks during the opening ceremony of the UN Climate Change Conference (COP26) in Glasgow, Scotland, Britain November 1, 2021. Jeff J Mitchell/Pool via REUTERS
On International Women's Day 2023, we should remember that women are climate leaders – not victims
Eleonore Soubeyran is a policy analyst at the Grantham Research Institute on Climate Change and the Environment at the London School of Economics.
Climate change does not impact everyone equally. It has a disproportionate impact on women across the globe. Women face greater risks from food security, ill health, violence, disruption to education and reduced work opportunities as a result of climate change.
Because of these unequal impacts, women are generally depicted as victims of climate change. However, this narrative is deeply problematic.
It reduces women's roles in the climate movement to powerless actors who need to be saved - especially those in the Global South. This affects how women view their role within the climate movement and how they are treated by others, as well as how support is designed and implemented to help them cope with climate impacts.
It is simply not true that women have no control or influence in the response to the climate crisis. On the contrary, women have been essential in shaping the climate movement in four key ways.
Representing vulnerable countries
Female heads of state have pushed for more ambitious international climate action on behalf of the most climate vulnerable countries, from Hilda Heine – former president of the low-lying Marshall Islands – to former Irish President Mary Robinson.
Barbados Prime Minister Mia Mottley achieved global recognition at COP26 with her demand for world leaders to "try harder", reminding them that a rise in global temperatures of 2 degrees Celsius above pre-industrial levels would effectively be a "death sentence" for small island nations like her own. She has since outlined concrete proposals to reform the global climate finance system in the Bridgetown Initiative.
The global climate movement is dominated by Western and white voices, but women are also leading the fight for greater diversity, such as Ugandan climate activist Vanessa Nakate and and Hindou Oumarou Ibrahim, an Indigenous activist from Chad.
Changing the narrative
Women have been instrumental in raising awareness of the risks to the climate and the environment posed by human activities.
In 1962, Rachel Carlson's book 'Silent Spring' illuminated the widespread damage to the environment and human health caused by the use of synthetic pesticides. Writers like Elizabeth Kolbert and Naomi Klein have since been pivotal in raising the alarm on the devastating consequences of unmitigated climate change and biodiversity loss.
Women have also raised the political profile of climate change and demanded concrete action. Activists like Greta Thunberg and Howey Ou in China have challenged a narrative that places equal blame on all individuals for the climate crisis, forcing world leaders and corporations to take responsibility for their primary roles. They have campaigned in spite of continual sexist attacks from their opponents.
Challenging established power structures
Women's historical fight for social justice has positioned them as leaders in working to uphold the rights of vulnerable communities. In 2005, Inuit activist Sheila Watt-Cloutier launched the first legal action on climate change, arguing that unchecked U.S. emissions were endangering Indigenous Inuit people's lives and livelihoods. Although the petition was ultimately rejected, it reframed climate change as an urgent human rights issue.
Other women have followed Watt-Cloutier's example. Nemonte Nenquimo, an Indigenous leader of the Waorani Nation, set a legal precedent for Indigenous rights in Ecuador when she successfully sued the government to protect parts of the Amazon rainforest from oil extraction. In India, at just nine years old the environmental activist Ridhima Pandey sued the government for its failure to protect children and future generations from climate change.
Converting the debate into action
Despite evidence linking female representation among decision makers to more effective climate policy, women are still underrepresented in decision-making and leadership roles in climate policy processes. Women made up less than 34% of country negotiating teams at COP27.
However, they have played major roles in converting political debates into international action. For instance, former French climate ambassador Laurence Tubiana and former U.N. climate head Christina Figueres are widely recognised for their key role in the adoption of the Paris Agreement in 2015.
As the examples above show, women are already leading change at the local and international levels, but they still face substantial barriers to their participation in the climate movement.
We will not achieve the global systemic change required to tackle the climate crisis without a meaningful participation of women, and fully integrating gender considerations in climate solutions.
To do so, we must start by letting go of damaging narratives that disempower women.
---
Any views expressed in this opinion piece are those of the author and not of Context or the Thomson Reuters Foundation.
---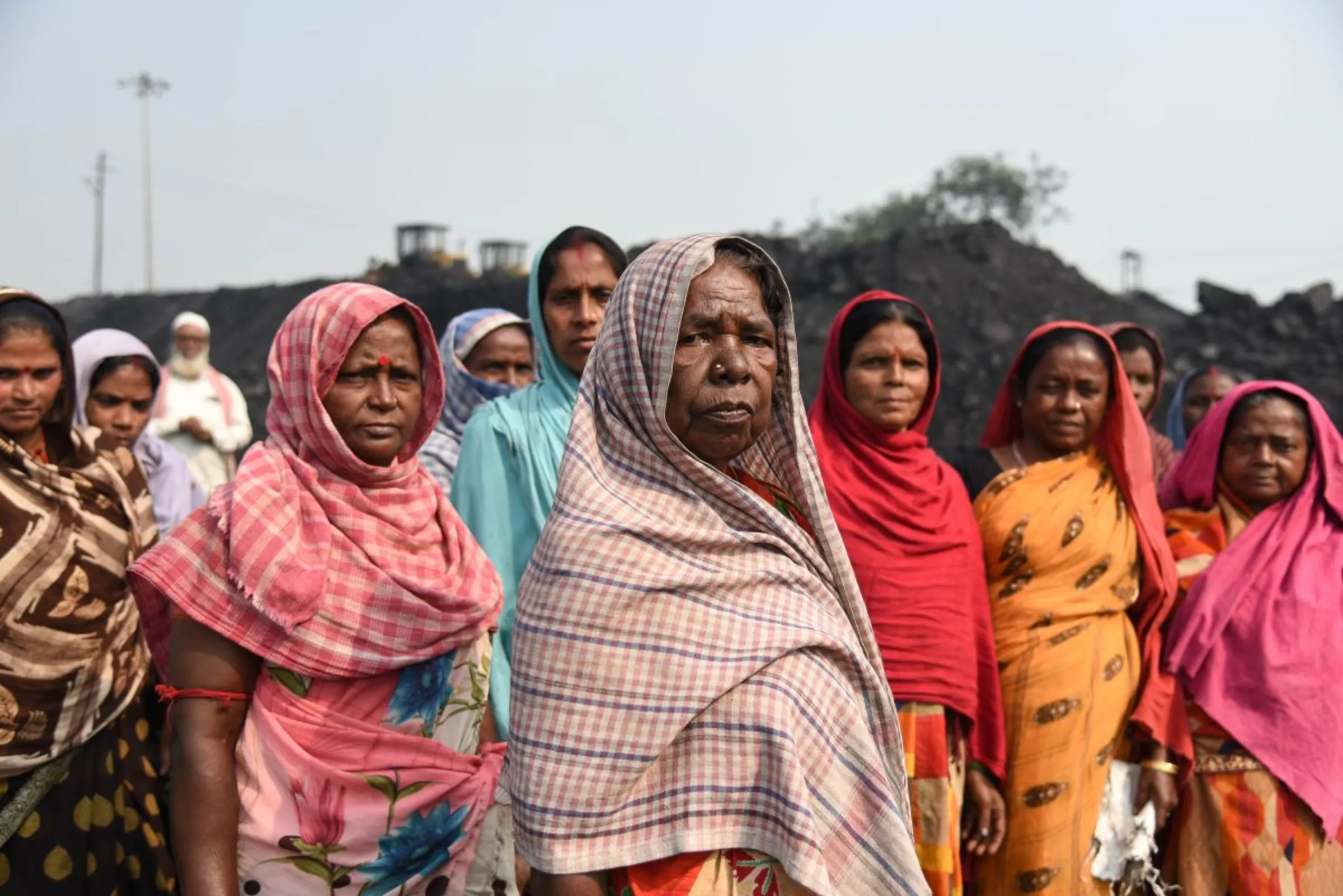 ---
Tags
Gender equity

Climate inequality

Communicating climate change
---