Gender equality and bodily autonomy in a 'datafied' world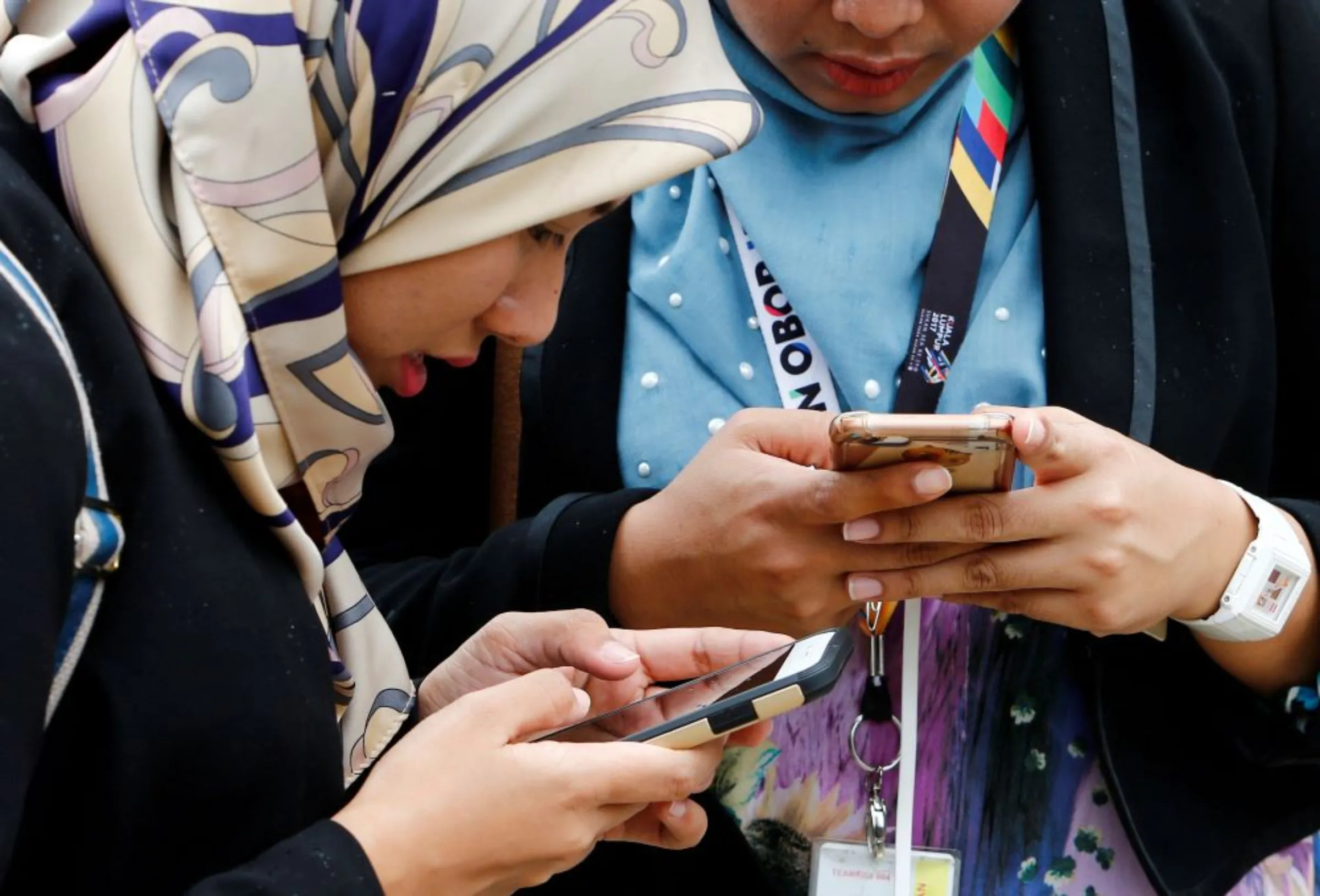 Women use their mobile phones at a university in Semenyih, outside Kuala Lumpur, Malaysia November 3, 2017. REUTERS/Lai Seng Sin
In a world where our physical and digital identities are increasingly intertwined, bodily autonomy must include control over personal data
By Rajat Khosla, director, and Sagri Singh, chief gender and health at the United Nations University, International Institute for Global Health in Malaysia.
Nearly 30 years after the Beijing Declaration, the fight for women's rights and bodily autonomy continues. Over the last decade misogyny, sexism, and harmful gender norms have found a new frontier, the virtual world. Ironically, advocates of gender equality have been much less successful at claiming digital spaces. Instead, these are being weaponised; research in 2020 indicated an 85% prevalence of online violence against women.
Technology and digital health interventions can have a transformational impact in the daily lives of women and girls. There are numerous examples in low- and middle-income countries (LMICs) of digital health interventions having a significant impact on health outcomes and among those with access – the internet is an important channel for health information.
Further, ethically-designed Artificial Intelligence (AI) has the potential to improve health services and healthcare delivery worldwide. For example, AI could help women and girls take better control of their health by bridging gaps in access to sex education by providing timely, accurate, personalised, and confidential answers to SRHR questions. This could be a game-changer, especially in settings where these issues are still considered taboo.
However, it is now widely recognised that digitisation in LMICs is making existing inequalities in healthcare access worse, and examples of technology and digital spaces being used to undermine women's and girls' rights are rife. There is grave concern that the Internet has become "a vector for abusers targeting women (and girls)," including with disinformation.
Given that often the necessary safeguards are not in place, especially in LMICs, unbridled technological revolution can turn the transformational promise of digital health into a fallacy for those who need it the most. This is true particularly when discrimination is perpetuated at the institutional and systems level, with digital health programme design failing to address gender and other intersecting inequalities, for example due to age, education, economic status, ethnicity or gender identity.
The absence of safeguards to ensure that women and girls retain control over their personal data, could jeopardise their security and safety, and increase vulnerability to commercial exploitation. With the exponential growth of the AI industry, and data increasingly being referred to as 'the new oil', hard questions must be asked about the magnitude of personal health data being generated, stored and used by Big Tech monopolies.
To quote Barbara Prainsack: "Ever wider aspects of our bodies and lives are being 'datafied'… In an era where we can link information, and use seemingly innocuous information to derive health relevant conclusions, everything is potentially sensitive data and everything is potentially health data."
In this context, the inadequacy of legislation that fails to address the vast power asymmetries' between privately-owned data processors with global monopolies, and individual data subjects, is becoming glaringly obvious. "Big brother is no longer the government. It's increasingly privately owned companies that are not accountable," argues Prainsack. The gender costs of business models based on data extraction; concentration of power, and fundamentally – privacy and data protection legislation that is not keeping up with digital transformations, require urgent action. Clearly, data governance needs to be reimagined.
Although individually, each of us is disadvantaged by the imbalance in power between ourselves – as 'Data Subjects' – and Big Tech, as 'Data Processors', we need to recognise that being able to exercise data rights is conditioned by many factors including gender, age, education, economic status, ethnicity and gender identity. Individuals in low-literate, low-income contexts are particularly vulnerable to 'data domination'.
The Lancet and Financial Times Commission on Governing Health Futures argues that the "governance of digital technologies in health and health care must be driven by public purpose, not private profit."
A range of alternative data governance models are emerging, including revenue-sharing models with users. Alternatively, a wide range of approaches to communal data ownership have been proposed, including 'data commons', 'data trusts', 'data cooperatives', 'data coalitions' and 'data unions'. Others argue for approaches to data governance that center on public benefit focused on the prevention and mitigation of potential harm through legislative recourse or punitive measures such as "robust legal redressal systems" or "taxing data use with no public value".
If the transformative potential of digital technology for SRHR is to be realised, we must ensure the widest possible public debate about alternative approaches to data governance. Given the ubiquity of technology facilitated gender-based violence, and the health impacts of gender biases in big data sets and the algorithms that use them, women's and girls' rights must be at the centre of these debates- as designers, decision-makers and clients. As Suarez Gonzalo writes, we must "reimagine data governance using the logic of rights, " applying learning from gendered experiences in the physical world of public health to the virtual world of digital health.
In a world where our physical and digital identities are increasingly intertwined, rights over personal data are integral to the right to bodily autonomy – which is foundational to achieving gender equality. We stand at a crossroads. How we respond to these challenges will determine whether the transformative impact of digital health interventions truly benefits women and girls most in need.
---
Any views expressed in this opinion piece are those of the author and not of Context or the Thomson Reuters Foundation.
---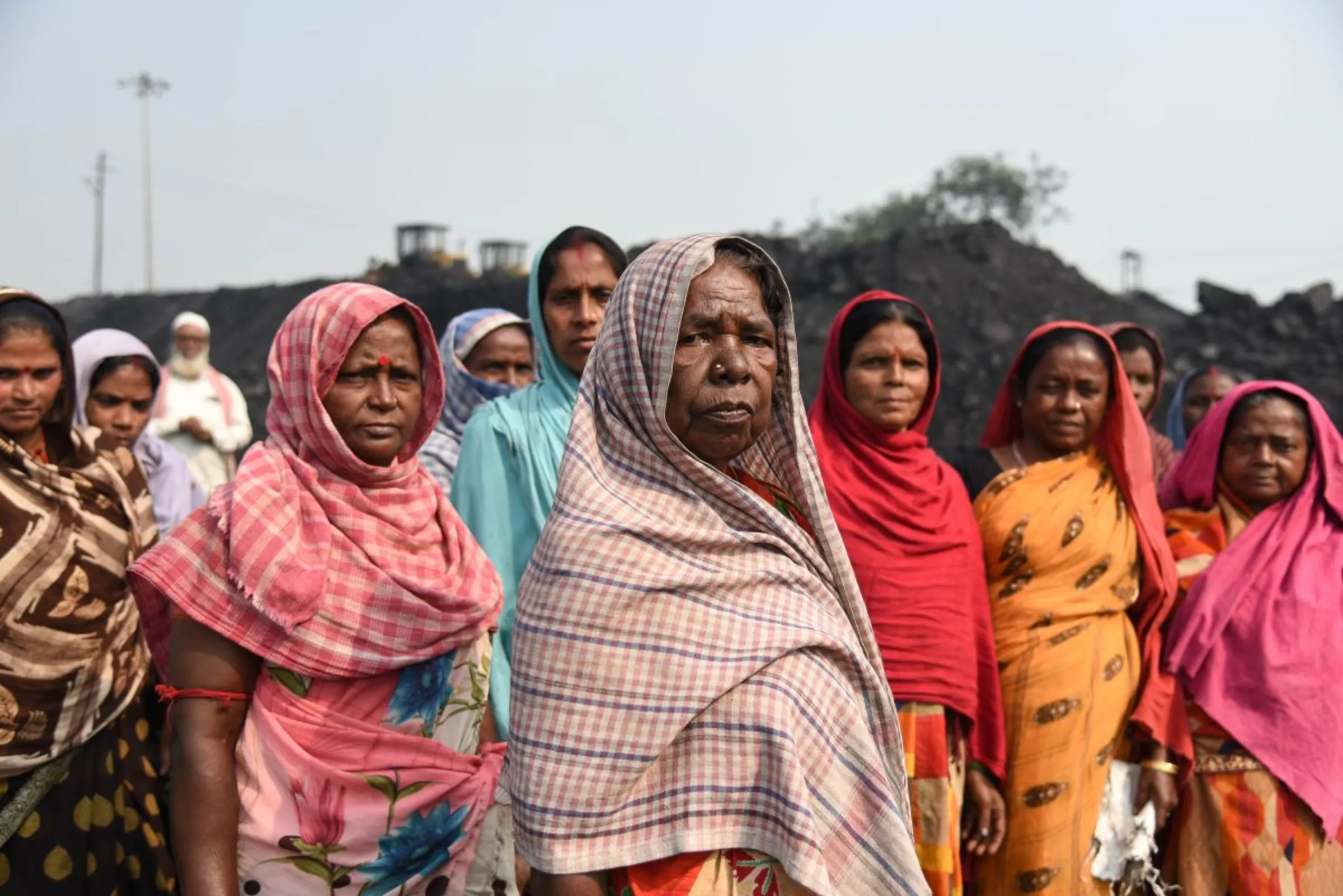 ---
Tags
Gender equity
Tech and inequality
Tech regulation
Data rights
---