Internet connectivity and the right to know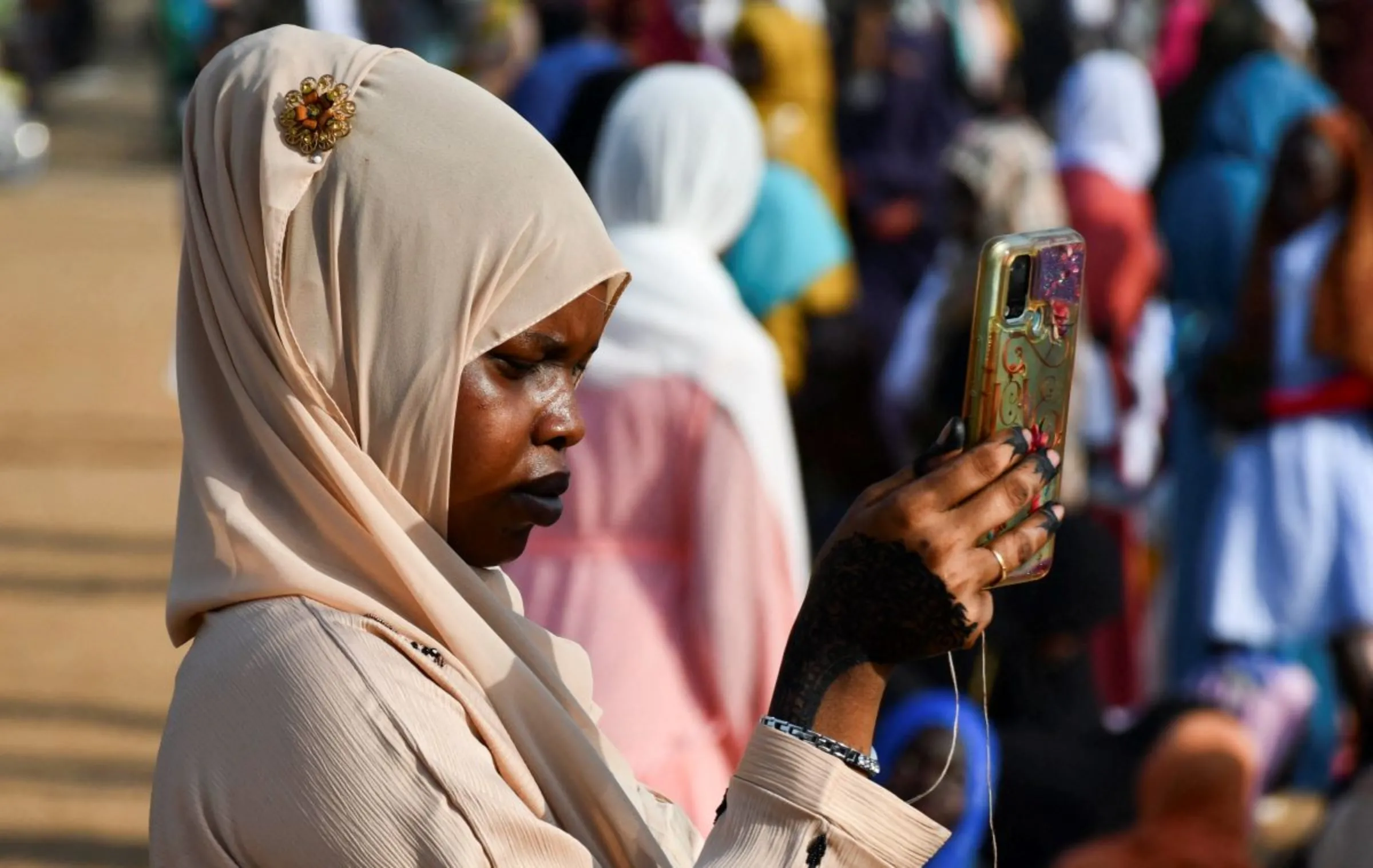 A Muslim woman uses her mobile phone before attending prayers on the first day of Muslim holiday of Eid al-Adha, at the Zahara Square in Juba, South Sudan, June 28, 2023. REUTERS/Samir Bol
In today's world, the internet has become the key enabler of the right to know and other human rights
Ilaria Fevola is a legal officer at Article 19 and Raquel Renno is a digital programme officer at Article 19.
September 28 marks the International Day for Universal Access to Information: a moment created to recognise the importance of every person being able to access information held by public institutions.
Access to information, or the right to know, is an enabling right - it's not only a right in itself, but it is the key that unlocks all the other rights, helping achieve more transparent institutions and greater accountability.
In today's world, the internet has become the key enabler of this and other rights. Contrary to economic narratives that look at connectivity as a service, access to the internet is very much an issue of human rights. Without it, individuals and communities are either slowed down, or prevented from obtaining the information they need in their everyday lives - from obtaining healthcare, demanding quality education, staying safe in a natural disaster or organising protests. Yet, in 2023, about one-third of the global population, especially in the Global South, does not have access to the internet. And unequal access to the internet means unequal access to rights.
This digital divide becomes particularly relevant in crucial moments: during elections or in times of emergency such as during the Covid-19 pandemic, when access to accurate information becomes a matter of life and death. As the pandemic broke out, many governments focused on disseminating health information online - yet, this excluded those with no access to the internet. In Mexico, ARTICLE 19 stepped in and translated official materials about the pandemic into 5 local languages, and broadcasted it on Indigenous community radio stations, reaching 25 different communities.
This example also illustrates a key challenge that relates to connectivity. Despite universal access to the internet being one of the key focuses of the sustainable development agenda, there is still a severe lack of investment in the internet infrastructure in remote and rural communities, where little economic incentives exist for private companies to do so. As more and more services and provisions move onto the internet, those who are unconnected are left further behind, and the digital divide grows even larger.
The right to know is one of the key tools available to civil society, the media and public watchdogs to work on reversing this trend. Just as connectivity can enable access information online, ensuring the right to know must be central to any efforts designed to advocate for universal connectivity.
It allows people to use the knowledge about government and private companies' action or inaction to advocate for the importance of connectivity. Beyond that, marginalised groups, such as women or indigenous communities, could use their right to know to raise the issue of other barriers preventing them from meaningfully accessing the internet - from lack of digital skills, to economic poverty. And they could use their right to know to participate in planning and development of policies, pushing governments to implement plans which take account of their specific needs.
Globally, 138 countries have now adopted laws and policies which, on paper, guarantee people the right to request information from their government and other public bodies - that covers over 90% of people worldwide.
However, the gap between policy and practice is stark. Many of the laws are either severely lacking in quality or are not implemented properly. The effects of this implementation gap are far reaching, especially for those from marginalised communities - they amplify existing inequalities and deprive people from having a say in the issues that affect them. The current UNESCO global monitoring of right to Information laws, part of implementation of the 2030 Agenda, focuses only on the number of countries which adopted legislation, rather than on the quality and implementation of those laws. A change in the monitoring system would provide civil society with the knowledge needed to advocate for better laws and practices. Improved laws, in turn, could be used to demand meaningful connectivity.
Governments must also increase transparency of their efforts to provide universal connectivity. With limited information about schemes to provide and improve access, it is impossible to determine how funds are being used and who benefits from various projects - making it challenging to effectively address connectivity gaps. Publishing of comprehensive annual reports on universal access, which are rooted in a human-rights based approach, could go a long way in improving accountability of the various schemes.
Ensuring that everyone, everywhere can access the internet is one of the great human rights challenges of our times. Only through more transparent institutions and greater accountability can we make steps to bridge the digital divide and help connect the unconnected - not only to the internet but also the information that unlocks all of their other rights.
---
Any views expressed in this opinion piece are those of the author and not of Context or the Thomson Reuters Foundation.
---
Tags
Content moderation

Internet shutdowns

Tech and inequality

Tech regulation

Social media

Data rights
---