From the US to Brazil, women evade abortion pill restrictions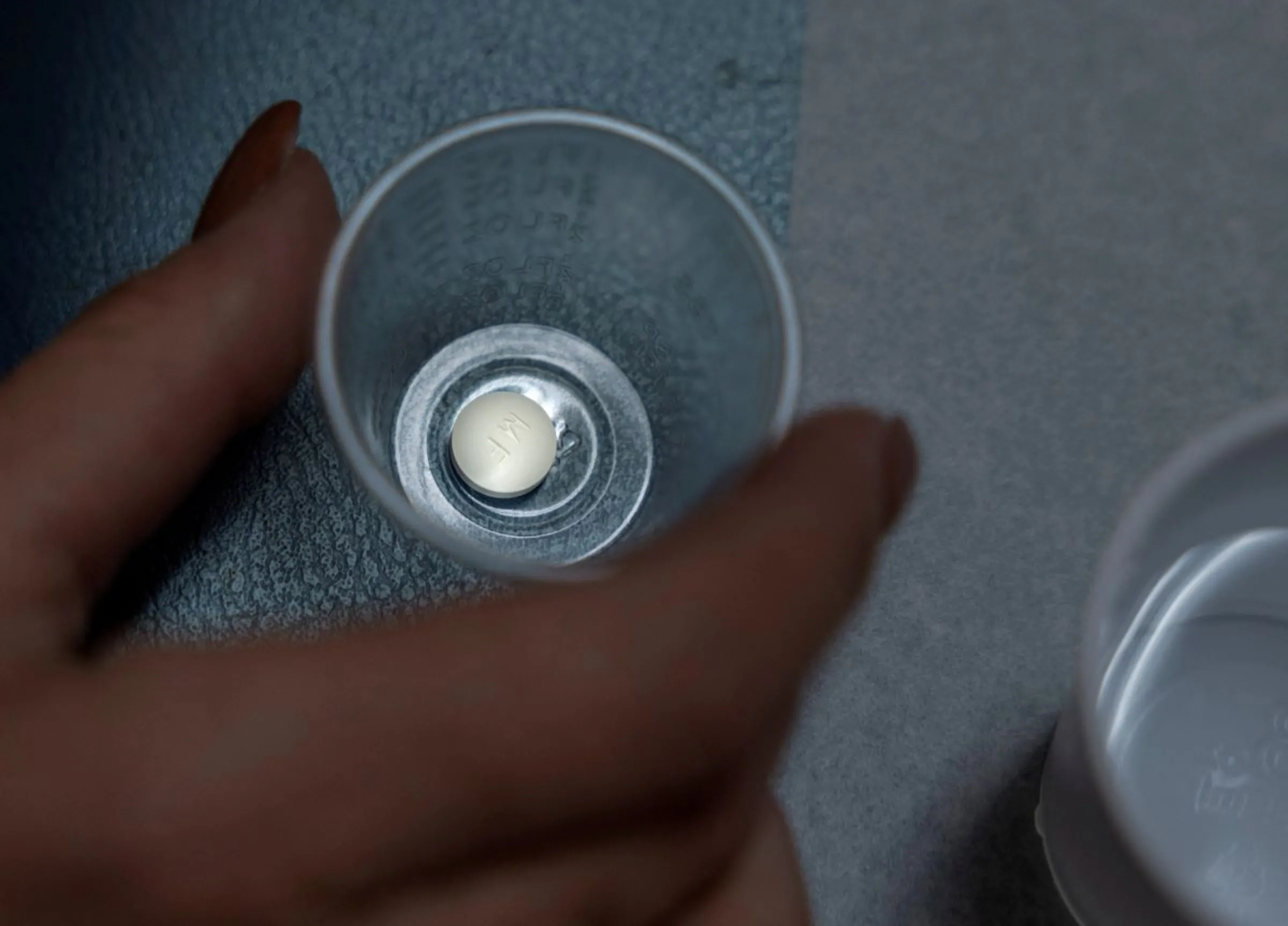 A patient prepares to take mifepristone, the first pill given in a medical abortion, at Women's Reproductive Clinic of New Mexico in Santa Teresa, U.S., January 13, 2023. REUTERS/Evelyn Hockstein
What's the context?
Women around the world are finding ways to access abortion pills despite restrictions, from telemedicine through to black markets
Court cases in the U.S. and Poland target abortion pills
Women turn to pills by mail to evade restrictions
In Brazil, pills are sold illegally at markets
BOGOTA / RIO DE JANEIRO - When Maria discovered she was unexpectedly pregnant after a one-night stand in her home country of Malta, she knew she did not want a baby and would need to find a way to bypass the European island nation's total abortion ban.
An online search led her to Women on Web, a Dutch nonprofit telemedicine service that provides abortion pills around the world. After paying 130 euros ($135), Maria - who asked not to be identified by her real name - got the medication by mail.
"I cried a lot," said the 26-year-old, saying she had been terrified that police would be able to see her web searches or the package would be searched by customs officers.
"When you realize there's a helpline and actual doctors online that you can speak to, that's a game changer. You feel less alone."
Pregnant people seeking terminations face similar struggles in countries like Poland and the U.S. that are cracking down on access to abortion pills - mifepristone and misoprostol.
But women around the world are finding ways to access the pills despite barriers, from turning to telemedicine and online pharmacies through to black markets.
On March 14, Polish activist Justyna Wydrzyńska was sentenced to eight months of community service for providing a woman with abortion pills, in what activists said was the first prosecution of its kind in Europe.
In the U.S., 12 out of 50 states have implemented abortion bans since the Supreme Court last year revoked the landmark Roe v. Wade ruling which had guaranteed the right to end pregnancies nationwide.
A judge in Texas said he will rule as soon as possible in a lawsuit seeking a nationwide ban on the sale of the abortion pill mifepristone.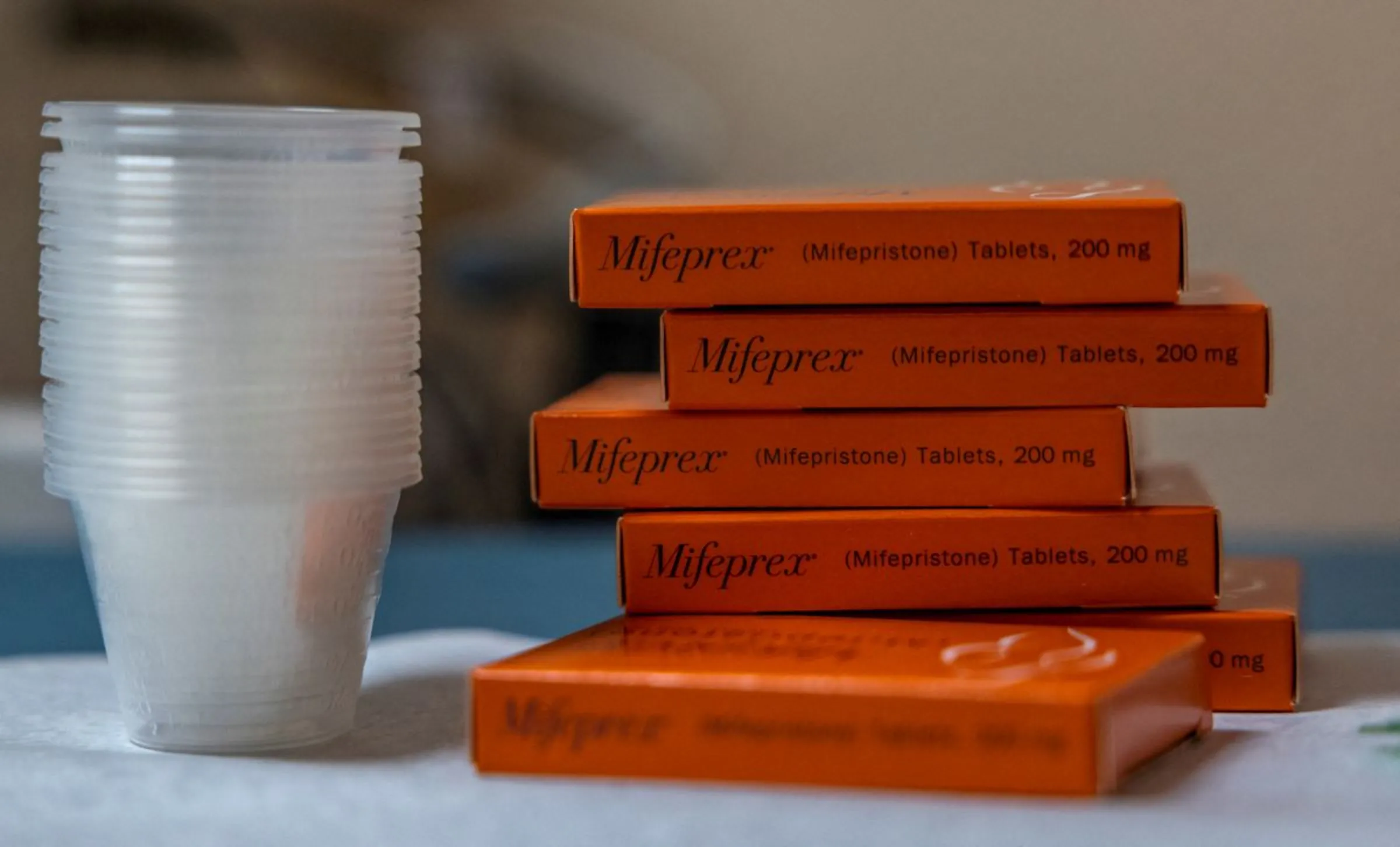 The case was brought by anti-abortion groups that say the U.S. Food and Drug Administration did not adequately consider its safety when approving the drug in 2000. President Joe Biden's administration has urged the judge not to deprive women of a long-approved safe and effective drug.
In the U.S., more than half of abortions are carried out using pills. Numerous reproductive rights groups and community support networks are helping people living in U.S. states with restrictive laws to access abortion pills, offering solutions from pills by mail to pickup in Mexico.
Women on Web sends pills sourced from India to U.S. residents through its spin-off Aid Access website, which recommends donations of between $105 and $150, though women who struggle to afford the cost can pay less.
Its founder Rebecca Gomperts said requests have risen from roughly 650 to more than 4,000 a day since the Supreme Court ruling, adding she expects numbers to continue to increase.
"These laws don't stop any abortion, they just make it harder," said Gomperts.
"It's mostly women without means and without access to information, usually minorities, that are affected."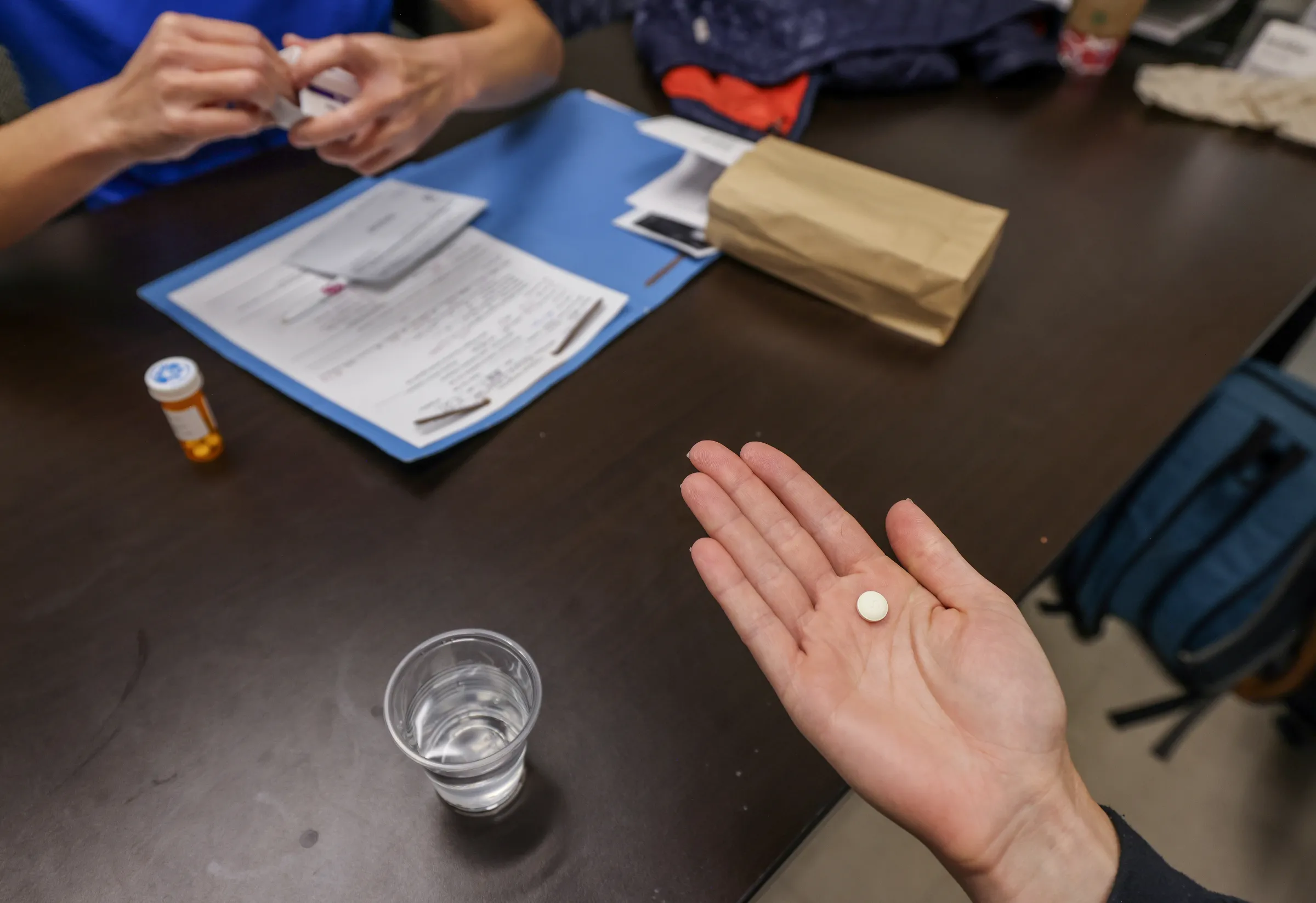 Legal pill battles
Conservative U.S. lawmakers are increasingly focused on cutting access to abortion pills, even as demand rises from pregnant people who would otherwise often have to travel hundreds of miles to reach a state where terminations are legal.
"We now have not just single states where access to abortion is denied but now blocks of the country where there is no access," said Abigail Aiken, associate professor and reproductive rights researcher at the University of Texas at Austin, in a state with a near-total abortion ban.
A complicated patchwork of state laws, along with a rapidly shifting legal landscape and legal gray areas, mean people seeking an abortion are often unsure about their rights.
Texas, which in 2021 passed a 6-week abortion ban in defiance of Roe, is regarded by U.S. abortion rights activists as a bellwether in the fight to restrict abortion and is a focal point of legal battles.
On March 9, a Texas man filed a wrongful death lawsuit accusing three women of helping his ex-wife obtain abortion pills. A state law makes it illegal to "aid or abet" abortions.
The state's lawmakers have introduced legislation to force internet providers to block websites that supply abortion pills or provide information on how to get an abortion.
Rights advocates are increasingly concerned about states' efforts to prosecute patients who are traveling across state lines to get abortions or take pills at home.
However, state pharmaceutical regulators have said they have no effective way of tracking online orders from outside the United States.
To evade restrictions, some people are using a telemedicine service in another state and a mail forwarding service to get pills mailed to their home or general delivery address.
Black market
In countries which heavily restrict abortions, many people have no choice but to turn to black market pills on sale online, at unregistered pharmacists and market stalls.
In Brazil, where abortion is only legal in cases of rape, incest or if the pregnancy puts the woman's life at risk, pills can be bought illegally in downtown Rio de Janeiro, at the Uruguaiana Popular market.
At the chaotic bazaar, vendors sell clothing, electronics and souvenirs, and advertise their wares by yelling. But in a hushed voice, vendors hawk a different product: the abortion medication misoprostol.
On a recent weekday afternoon, one market vendor shouted, "Cellphones, earbuds, medicine."
A Context reporter who asked for "medicine" was led along market alleys to a quiet stall where negotiations began.
The vendor assured the product was safe, and asked how far along the pregnancy was so he could advise on how many pills to use.
He asked for 800 reais ($150) for a 10-pill packet, but a little haggling got it down by half, which is still expensive considering the monthly minimum wage is 1,320 reais.
The impact of heavy restrictions on misoprostol can be measured in lost lives, said Ilana Ambrogi, a doctor and researcher at Anis - Instituto de Bioética, a Brazilian advocacy group focusing on bioethics and reproductive rights.
Most hospitals do not have the drug in stock, though it is a "life-saver" for controlling hemorrhages after birth, she said.
Women who buy abortion pills illegally are also at risk, said Ambrogi, not least as they may be counterfeit.
"When you go underground, you are no longer sure of the origin of the medicine, or how to use it," she said.
"The people who suffer most from this criminalization are vulnerable women."
($1 = 5.3097 reais)
($1 = 0.9433 euros)
(Reporting by Anastasia Moloney and Fabio Teixeira in Rio de Janeiro; Additional reporting by Diana Cacciottolo in Malta; Editing by Sonia Elks.)
---
---
Tags
Economic inclusion

Underground economies
---