Brazil targets Amazon rainforest NFTs in win for indigenous people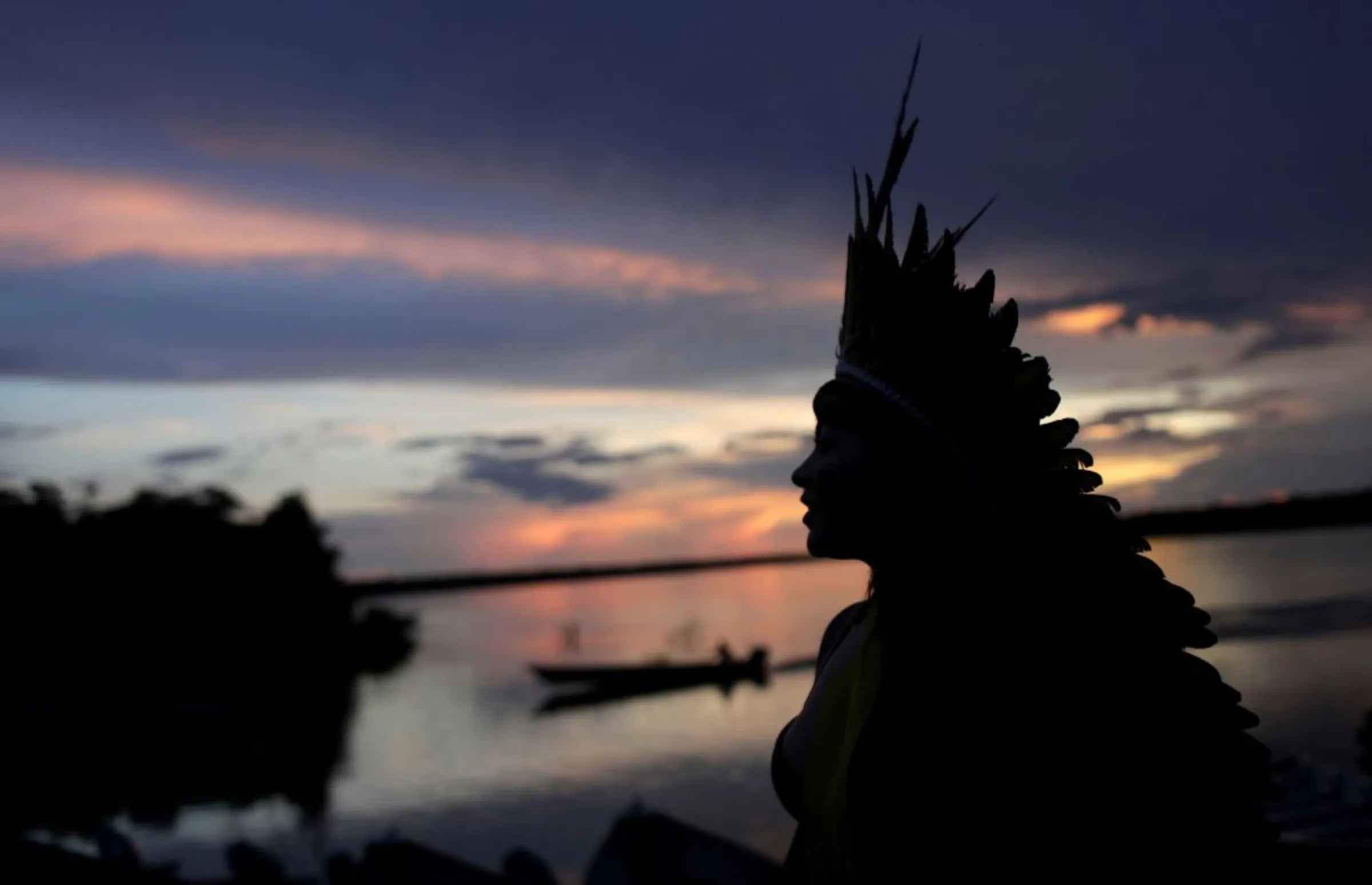 Indigenous leader of the Celia Xakriaba tribe walks next to the Xingu River during a four-day pow wow in Piaracu village, in Xingu Indigenous Park, near Sao Jose do Xingu, Mato Grosso state, Brazil, January 15, 2020. REUTERS/Ricardo Moraes
What's the context?
Brazilian prosecutors have told a firm selling non-fungible tokens (NFTs) to cease sales and respect indigenous rights
RIO DE JANEIRO - Brazilian prosecutors have ordered a company to stop selling non-fungible tokens (NFTs) that promise buyers the chance to protect a tract of Amazon rainforest, saying that the rights of the indigenous people who claim the land must be respected.
Brazil-based Nemus says it has a firm agreement to acquire at least 40,000 hectares (100,000 acres) of forest in the Pauini municipality - with a map on its website showing plots divided into hundreds of squares, each equivalent to an NFT - a blockchain based digital asset bought with cryptocurrency.
Earlier this year, Nemus claimed it owned the land - but following a complaint from the Apurinã people, prosecutors in Amazonas state asked Nemus to prove its ownership, accusing the firm of pressuring the indigenous community there to endorse documents they could not understand.
Under a government process that has been ongoing since 2012, all of the land that Nemus says it is set to buy could eventually be recognized as Apurinã ancestral land.
Now, in recommendations published on Dec. 19, the state prosecutor's office told Nemus to halt NFT sales and not "contact or co-opt" Apurinã leaders or do anything related to the land that violates a U.N. indigenous rights convention.
The office said the company would have 10 days to outline its compliance measures, and federal prosecutor Fernando Merlotto Soave told Context this week that failure to do so would result in legal action.
Soave criticised Nemus' pledge to preserve parts of the Amazon as "contradictory", saying that the company did not consider the area to be traditional territory or view the "indigenous peoples (as) its defenders".
Nemus founder Flavio de Meira Penna told Context this week the company was complying with the prosecutors' recommendations and had already stopped selling NFTs.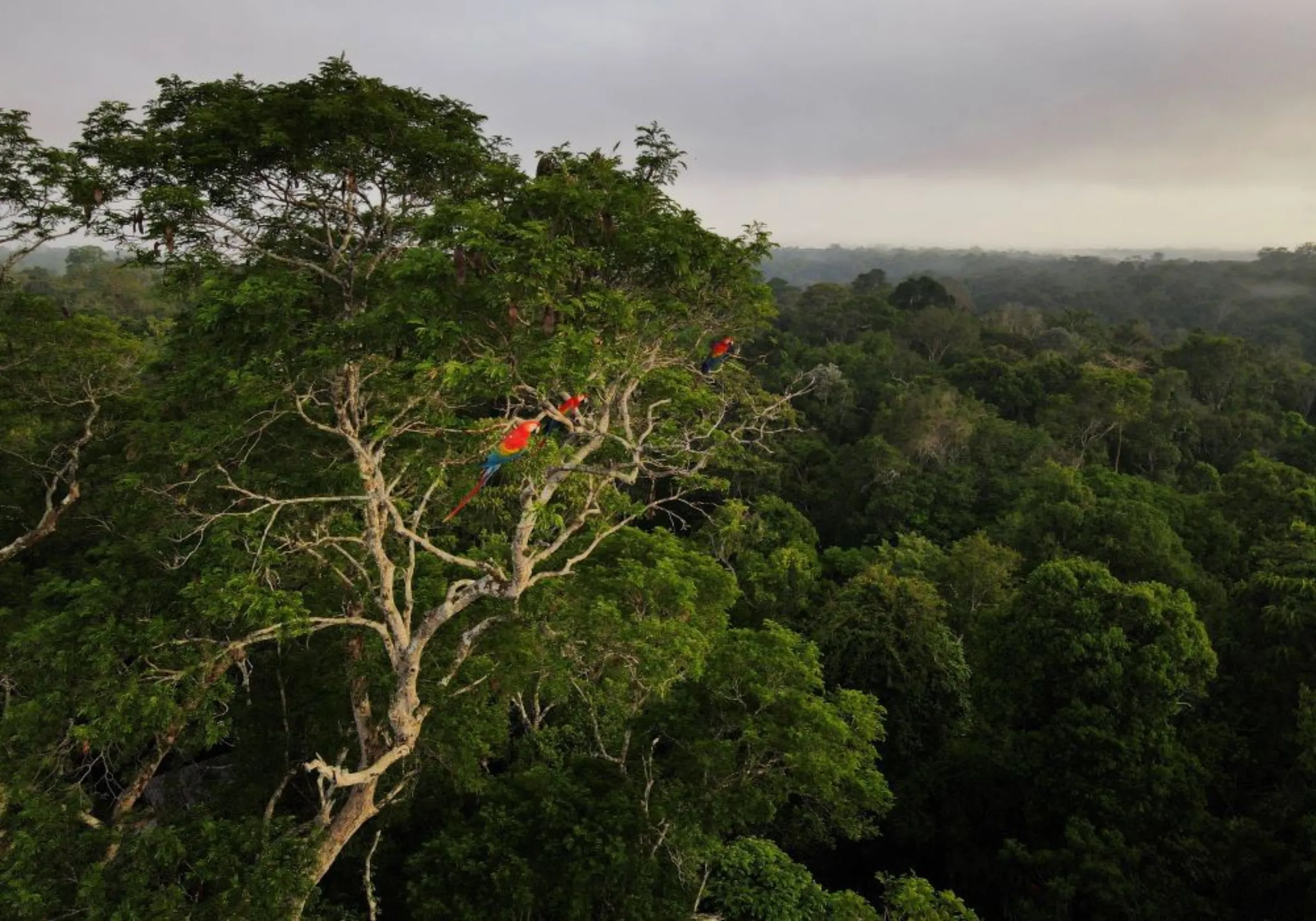 Penna said the company wanted to arrange a "mega-meeting" with the Apurinã people, and that it does not plan to sell any new NFTs before the second half of 2023.
However, Soave cautioned that any dialogue should be on the indigenous community's terms and timeframe - citing the U.N. convention that outlines the proper consultation process.
"They (the Apurinã people) have their own time, and do not have to rush," Soave said.
Land ownership dispute
Nemus - whose tagline is "Treasure the forest" – sells NFTs that grant unique sponsorship of pieces of land in the Amazon, with buyers - called "guardians" - guaranteed their money will be used to preserve the forest and help the people living there.
The buyers receive a collectable digital card that exists on blockchain, a transaction ledger stored on networked computers.
Penna has previously rejected claims by indigenous and green groups that the land is public property. The firm said it had a sales agreement with a now bankrupt logging company, Manasa.
Earlier this month, federal prosecutors said they were examining "irregularities in land registers and possible land seizures" of areas Manasa claims to own, in response to an investigation into the issue by Context.
Manasa did not immediately reply to a request for comment.
The Amazonas State Secretariat of Cities and Territories (SECT) told Context this week that it had concluded that the 40,000-odd hectares that Nemus says it has agreed to buy - under its arrangement with Manasa - are public state lands.
It was not immediately clear what this meant for the case.
The Amazonas prosecutors also said that Funai - Brazil's indigenous affairs agency - should not allow entrance into or passage of indigenous territories in the region without consultation. The agency should cancel or suspend any such authorizations that have already been granted, prosecutors said.
Nemus said in July that it had received formal approval from Funai to navigate along the Seruini River in Pauini.
Funai did not respond to a request for comment.
Concern over commercial interest
Queops Silva de Melo, regional coordinator of the Indigenous Missionary Council (CIMI), which has assisted the Apurinã people, warned that other companies had also been showing a commercial interest in Pauini and its indigenous inhabitants.
"We became concerned after we saw that the company is making money over an area it had not even really bought," he said. "It seems to me that the region is coveted for being very distant and isolated ... especially (by) technology companies."
For Obede Bandeira de Souza, an Apurinã leader, the prosecutors' recommendations are an important milestone for the future of his people and their fight for recognition.
"Our ancestors are buried on those lands, it is a lack of respect from people who live in another country to call us invaders," he said by phone.
"We are human beings and want to be consulted."
This story was updated on Dec. 30, to make clear that Nemus does not claim to own the land linked to its NFT sales, but says it has an agreement to buy the land.
(Reporting by Andre Cabette Fabio; Editing by Kieran Guilbert and Helen Popper)
---
---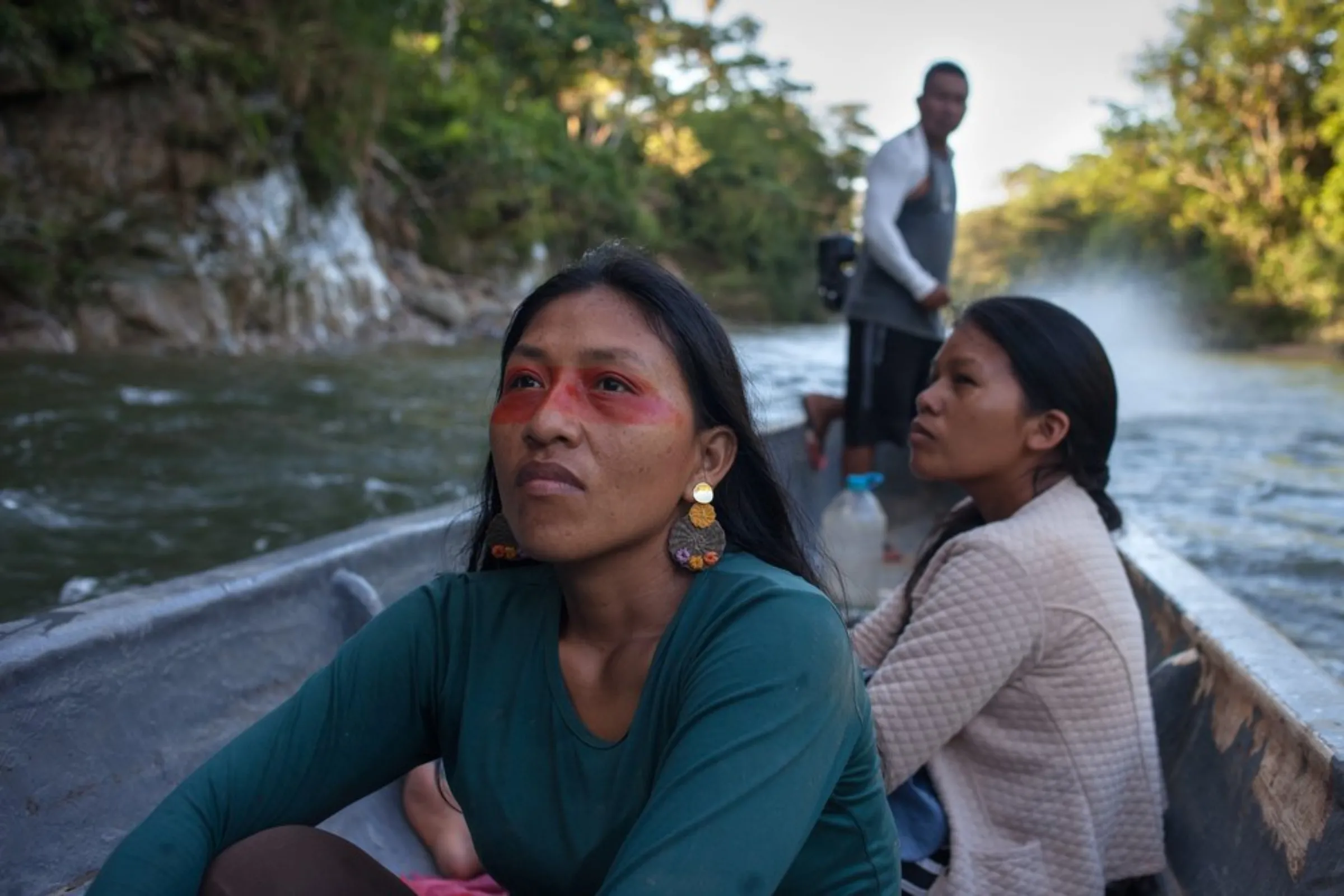 ---
Tags
Adaptation

Loss and damage

Forests

Biodiversity

Data rights

Indigenous communities

Tech solutions
---