In Peru's Amazon, anti-Indigenous bill targets uncontacted people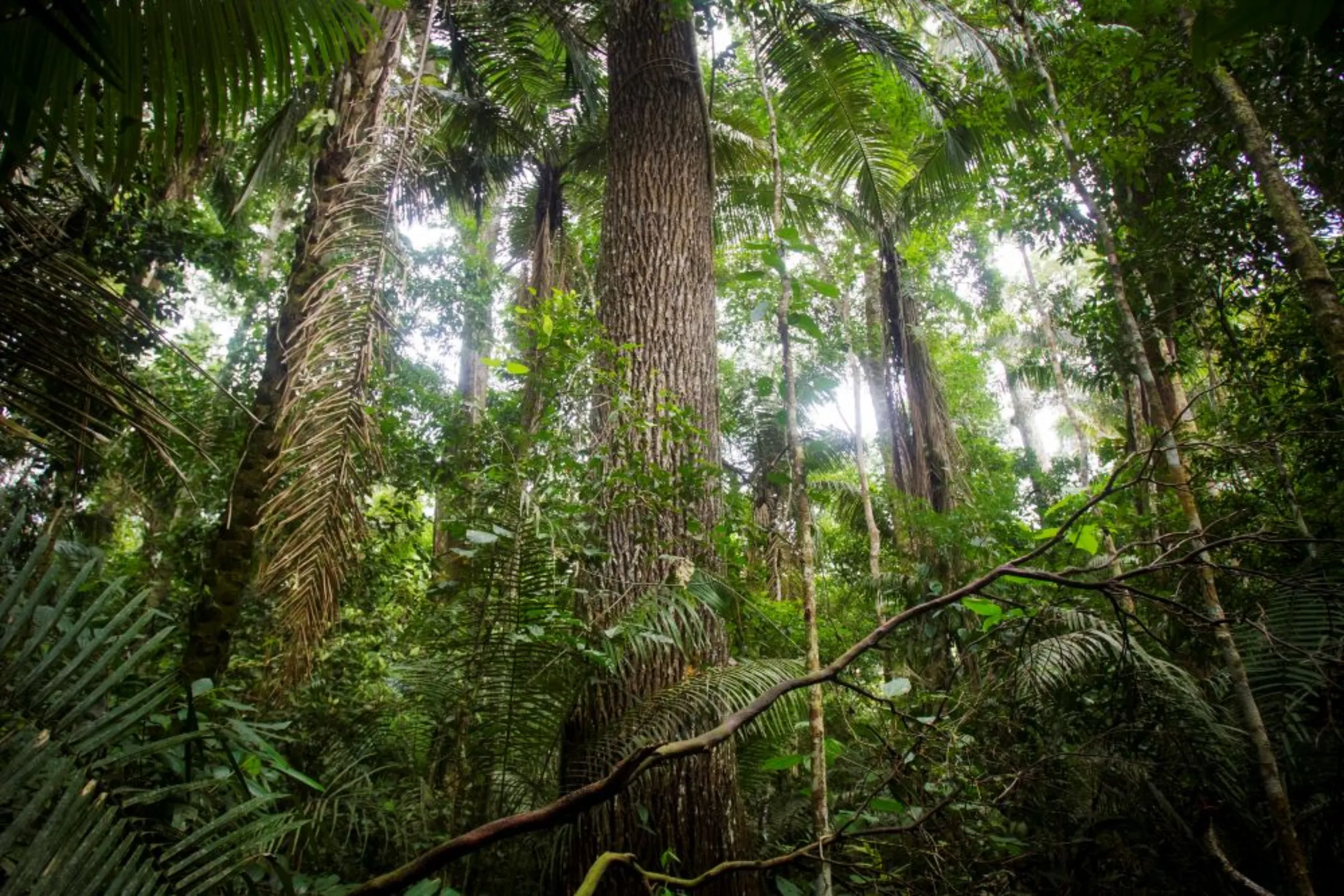 A rubber tree is seen at the Manu National Park in Peru's southern Amazon region of Madre de Dios July 17, 2014. REUTERS/Enrique Castro-Mendivil
What's the context?
Peruvian congressman Jorge Morante's draft law targeting isolated peoples has been labeled a 'genocide bill' by Indigenous groups
Peruvian draft law seeks to strip Indigenous protections
Isolated and uncontacted groups seen as most threatened
Activists and leaders decry what they call 'genocide bill'
LIMA - About 25 isolated Indigenous groups - an increasing rarity around the world - live in Peru's Amazon rainforest, but a draft law could strip them of rights over their land, advocates say.
Indigenous peoples living in isolation and early stages of contact in Peru - known as PIACI - are protected under a 2006 law that prohibits contact with them, primarily for their wellbeing, not least because their immune systems often have little resistance to common illnesses.
Yet a lawmaker has put forward a bill proposing to modify that law, a move anthropologists, Indigenous activists and leaders say would threaten legal safeguards for the PIACI and could lead to existing reserves for them being revoked.
The proposal, made in November by congressman Jorge Morante of the right-wing Fuerza Popular (Popular Force) party, aims to modify the 2006 law to transfer responsibility for protecting isolated people and authority to create reserves from Peru's culture ministry to regional governments in the Amazon.
Dulhy Pinedo, head of the general directorate for the Rights of Indigenous Peoples in the culture ministry, said the risk posed by the bill was "so grave and worrying that it could mean the loss of the (PIACI)" - who officially number about 8,000.
"We would practically be talking about promoting their extinction, and that would be based on the laws of the state itself through the Congress," she said in an interview.
Morante, who represents Peru's Amazon region of Loreto, said in an interview "there is no direct evidence" the PIACI even exist in Loreto - a contention made in a new media and public relations campaign in the region, backed by business and political interests, according to Indigenous leaders.
Officials such as Pinedo and Indigenous organizations have warned about the spread of misinformation about the PIACI, and highlighted their increasing vulnerability to myriad threats.
Isolated groups in the Yavarí-Tapiche region - which lies on both sides of Peru's Amazon border with Brazil - face a growing risk from illegal logging and gold mining, coca plantations and drug trafficking violence, according to a 2021 report by Indigenous rights organization ORPIO and Rainforest Foundation Norway.
Across Latin America, Indigenous peoples in countries also including Brazil, Colombia and Ecuador say their territory is under threat from commercial interests - legitimate and illicit alike - despite the fact such land is considered crucial to protecting biodiversity and curbing global warming.
It is a problem set to worsen around the world as competition grows for land for everything from expansion of farming and mining of "green" minerals to installation of renewable energy technology, including hydroelectric dams.
Daniel Vela, a leader of the Indigenous Matsés people in Peru's Yaquerana, a remote Amazon area on Loreto's border with Brazil's Amazonas state, said the draft law was supported by "many businessmen who want to extract timber, mining and oil".
"We are not going to be silent. We are going to fight until this bill is shelved," said Vela.
He said the bill could lead to about 4 million hectares (9.9 million acres) of rainforest - or 3.2% of Peru's national territory - in seven Indigenous reserves losing protected status and being opened up for development and industry.
"(The PIACI) are our relatives," Vela added, referring to isolated Matsés, who he has sighted. "We are very worried about how we will be able to protect them."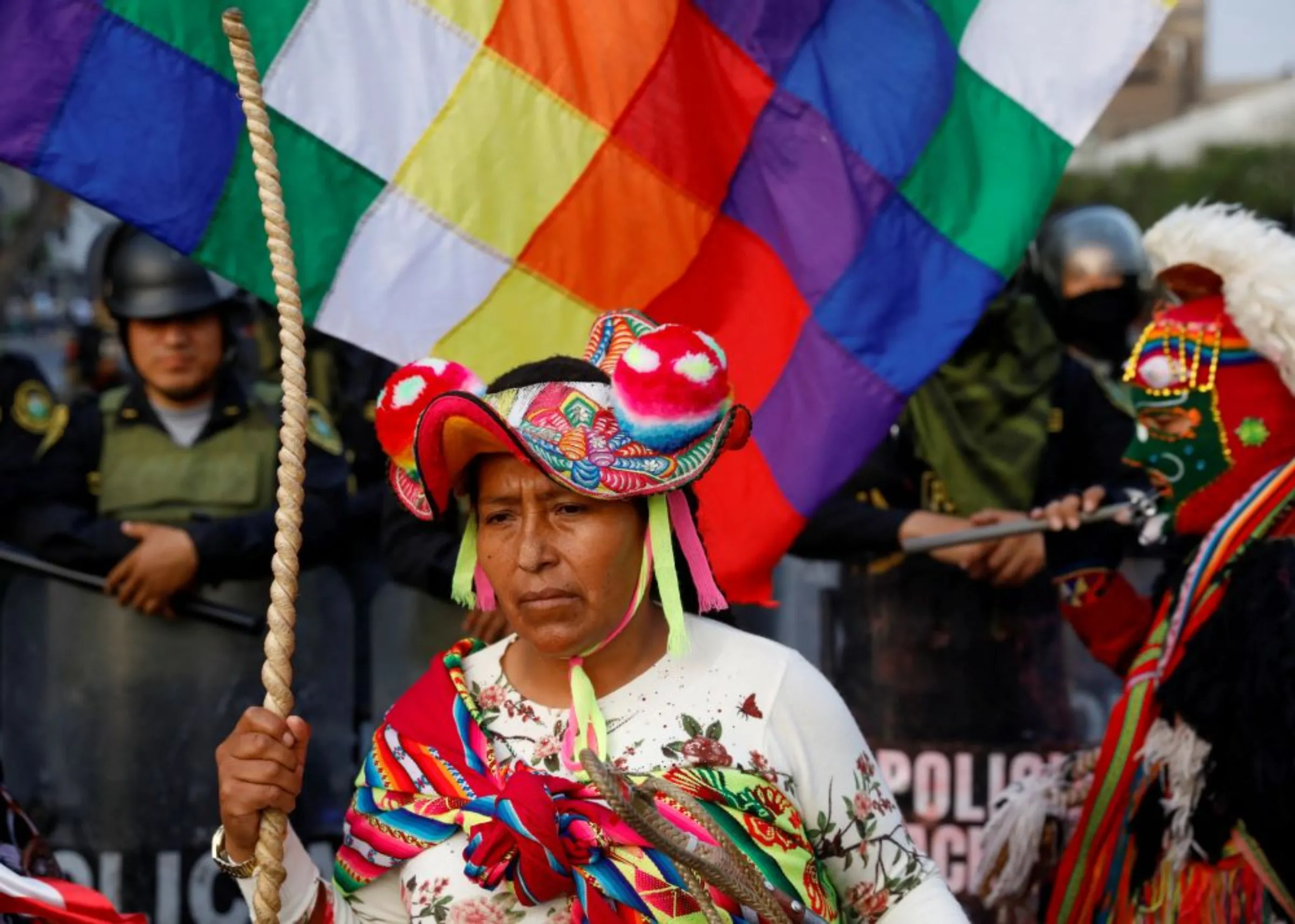 Political crisis in Peru
Peru has been gripped in recent months by anti-government protests and political chaos following the December ouster of former President Pedro Castillo.
Against this backdrop, Morante's bill has been referred to a congressional committee on "decentralization", which can rubber stamp or shelve parliamentary bills. It would skip a key Indigenous peoples' committee due to a bureaucratic quirk.
The draft law - co-authored by five members of Morante's party - would then go to Congress for a vote.
"If this bill is approved, regional governments will be able to extinguish Indigenous reserves and undo the official recognition of the existence of uncontacted and recently contacted tribes," said Julio Cusurichi, a representative of Peru's Amazon Indigenous organization AIDESEP.
The bill proposes that the final legal step to create or scrap an indigenous reserve should be through a regional bylaw, rather than by a supreme decree at the national level.
"The people (in Loreto) are in total agreement with what we are doing because it's not right that Lima always makes the decisions about the provincial areas," Morante said.
Yet Susel Paredes, an independent lawmaker and one of few politicians to have publicly opposed the bill, described it as "an attack against the Amazon and (the PIACI)".
The bill's proposal to give regional governments the power to make decisions about Indigenous reserves "diminished the level of national importance the subject deserves", she said.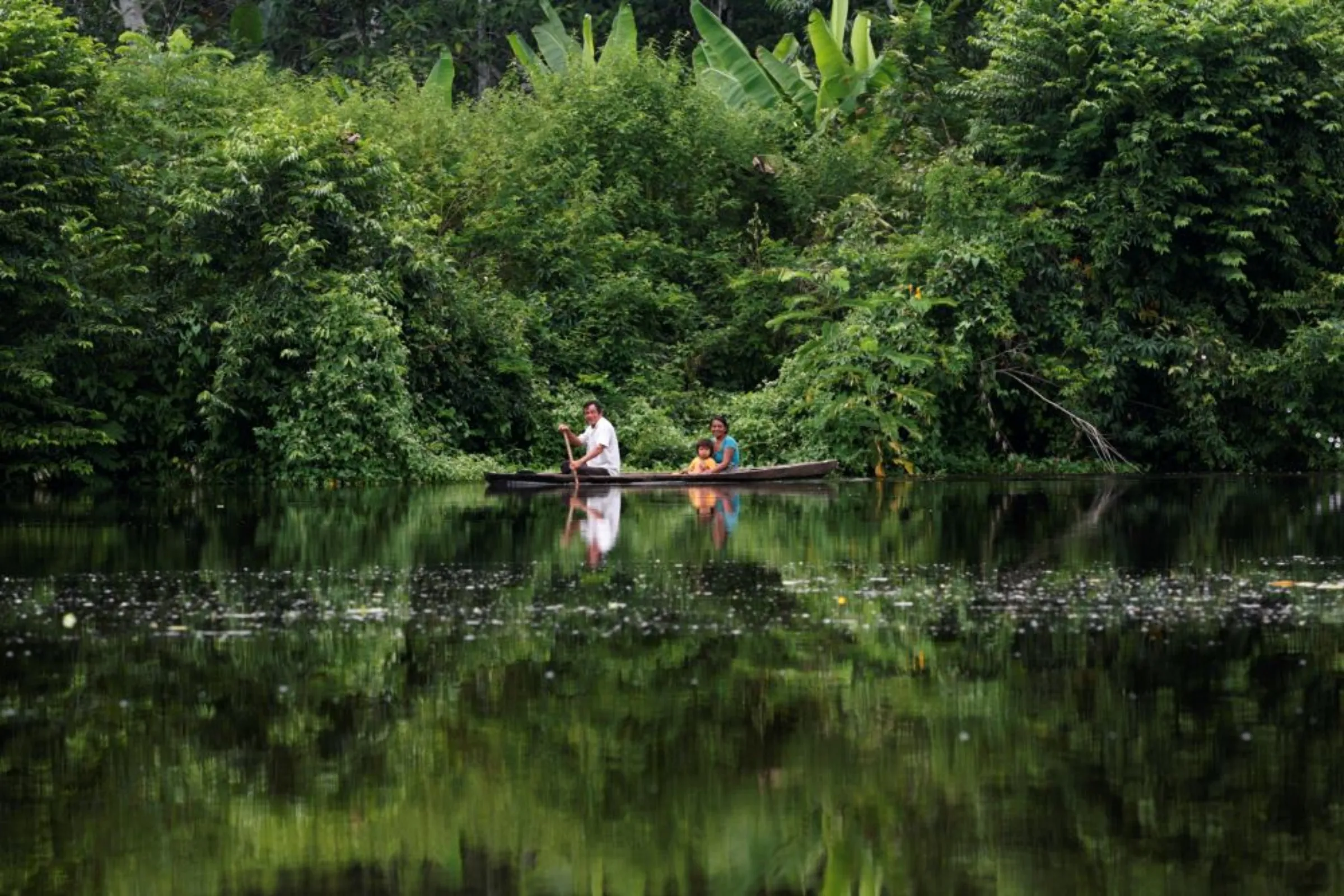 Loreto lobby group backs draft law
The Loreto Sustainable Development Coordinator (CDL) - a lobby group - backs Morante's bill and says Indigenous reserves block development in the region, which is bigger than Germany.
"We should be concerned about the Indigenous and mestizo groups which exist rather than the PIACI who don't exist," the lobby group said in a post on its Facebook page in March.
The group did not respond to repeated requests for comment.
The CDL has claimed that the reserves are a ploy by foreign NGOs to allow industrialized nations such as Norway to offset their emissions by protecting forests.
The seven protected territories represent a huge carbon sink that absorbs millions of tonnes of carbon dioxide as well as protecting biodiversity.
The lobby group has also objected - through posts on its Facebook page - to the possible approval of four new Indigenous reserves, three of which would be in Loreto.
Pinedo of the culture ministry criticized Morante and the CDL for "lies" about the PIACI, and said the creation of the indigenous reserves was based on "scientific anthropological study".
As debate about the draft law rages on, global and national NGOs from Survival International to Peru's AIDESEP are urging Congress to scrap what they have called the "genocide bill".
"If Congress approves the bill, it will subject these peoples to invasions of their territories, conflicts, killings, the spread of diseases and death," said Beatriz Huertas, one of the world's leading experts on isolated Indigenous peoples.
"If passed, (the bill) represents one of the greatest threats ever posed against (the PIACI) in Peru," she added.
(Reporting by Dan Collyns; Editing by Kieran Guilbert and Laurie Goering)
---
---
TAGS
Climate inequality
Forests
Indigenous communities
---