When it comes to climate change, cows are the new coal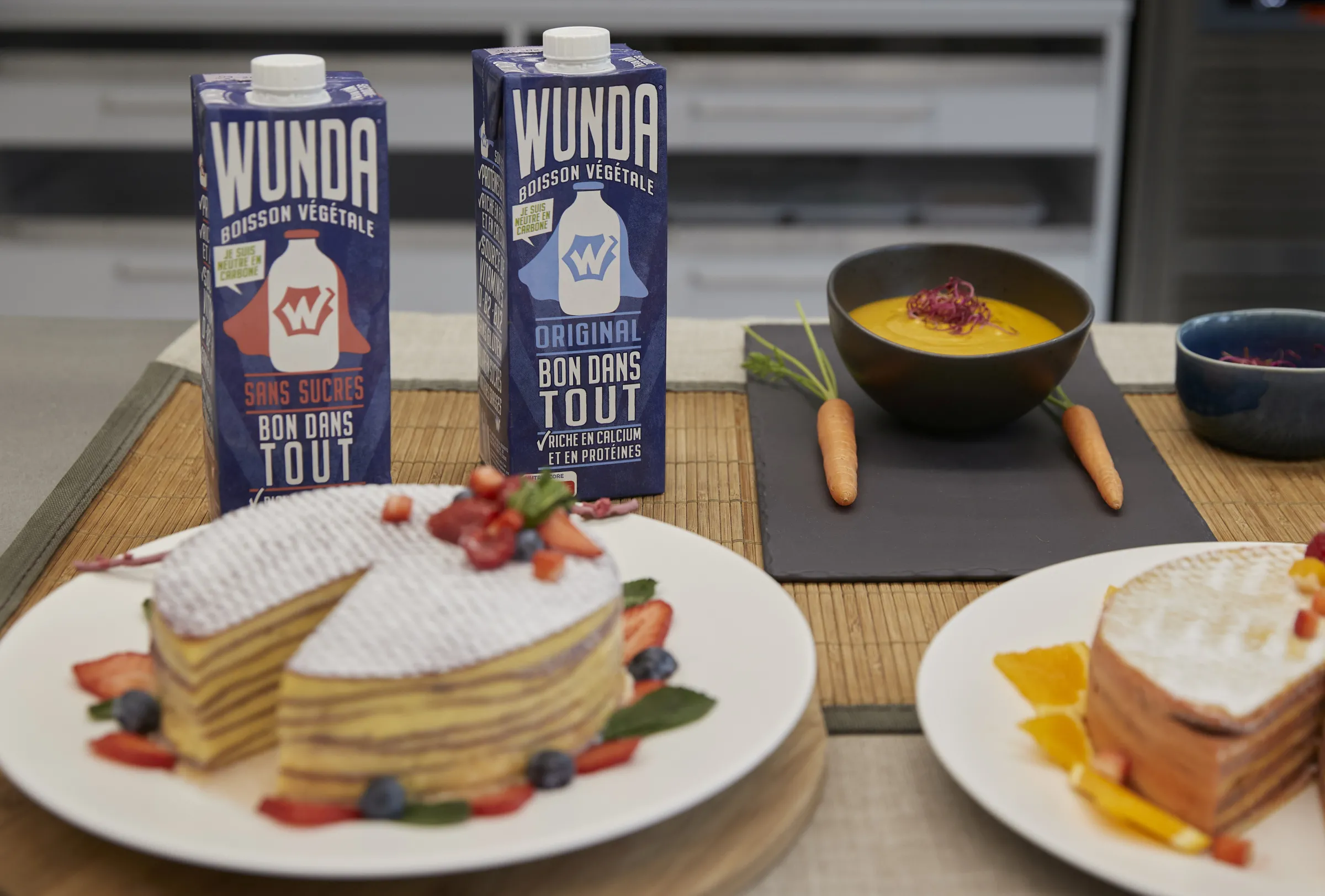 Bottles of Nestle new product, a milk alternative made from yellow peas called "Wunda", are pictured after a media presentation at Nestle research center at Vers-chez-les-Blanc in Lausanne, Switzerland, May 4, 2021. REUTERS/Denis Balibouse
With emissions from livestock production outpacing transport, COP27 should seek ways to turn the global food crisis into a win for the planet
Jeremy Coller is chair of the $69 trillion-backed FAIRR investor network, and CIO of Coller Capital.
Despite the extreme short-term pain, the current energy crisis is catalyzing a long-term climate gain by pushing Europe, the United States and others to accelerate their green transition efforts and invest in more clean energy production.
Today's food security crisis, with the prices of many staple foods reaching their highest since records began, should do the same. It must convince world leaders to accelerate the shift away from greenhouse gas-intensive foods such as animal proteins, towards more sustainable alternatives.
COP27 host Egypt should be congratulated for including food on this year's agenda for the U.N. climate conference – it is long overdue given that livestock production accounts for more greenhouse gas emissions globally than the entire transport sector.
The upcoming COP27 summit presents a critical opportunity for policymakers and business leaders to harness solutions that will make food production sustainable, affordable and more equally distributed.
Appetite for destruction
There are many elements that will contribute to a cleaner, fairer global food system - but the one that can leverage change at the largest and quickest scale will be the extent to which global diets can replace intensively produced meat and dairy products with climate-friendly alternatives. In the IPCC's 2019 Special Report on Climate Change and Land, the chapter on food security points to the reduction of beef consumption as a key adaptation measure.
So it was welcome news in late October that the FAIRR Initiative's Sustainable Protein investor engagement with 23 leading food giants, including Walmart, Nestlé and Tesco, showed that 35% of the companies involved have now set ambitious sales targets for meat alternatives.
The engagement's progress report also highlights record levels of private investment in alternative protein companies, which includes plant-based, fermentation-enabled and cultivated meat, seafood, eggs and dairy – reaching almost $1.7 billion in the first half of 2022. Alternatives are set to take a bite of 10-45% of the total protein market by 2035.
Affordability is key
Perhaps most interestingly the report reveals that global inflation is driving closer price parity between conventional meat and dairy - and alternatives. It shows that Mondelez has launched plant-based Philadelphia at the same price range as the dairy versions and that, using GFI data, the average price per unit of plant-based meats has increased by 3% this year, compared to a much greater 6% increase for conventional meat.
Boston Consulting Group say leading plant-based meat products are set to reach price parity with conventional meat as soon as next year.
The promotion of more sustainable practices in food production, which take into account a just and fair transition for farmers, will be critical in plotting a path to a net-zero economy. That is why investors with over $17 trillion in assets under management are now calling on the UN's Food and Agriculture Organization to produce a clearly articulated roadmap to a net-zero food sector.
We have seen how the International Energy Agency's roadmap ahead of COP26 was critical for the energy transition, as it detailed what was required to achieve decarbonisation - and investors and companies alike would welcome the same for the food system. As I have often said, cows are the new coal, and we can't meet our climate goals without addressing them.
Solutions for improved food security are evolving rapidly - and COP27 must help ensure the opportunities are grasped.
---
Any views expressed in this opinion piece are those of the author and not of Context or the Thomson Reuters Foundation.
---
TAGS
Adaptation
Net-zero
Agriculture and farming
---