Education in limbo for African students who fled Ukraine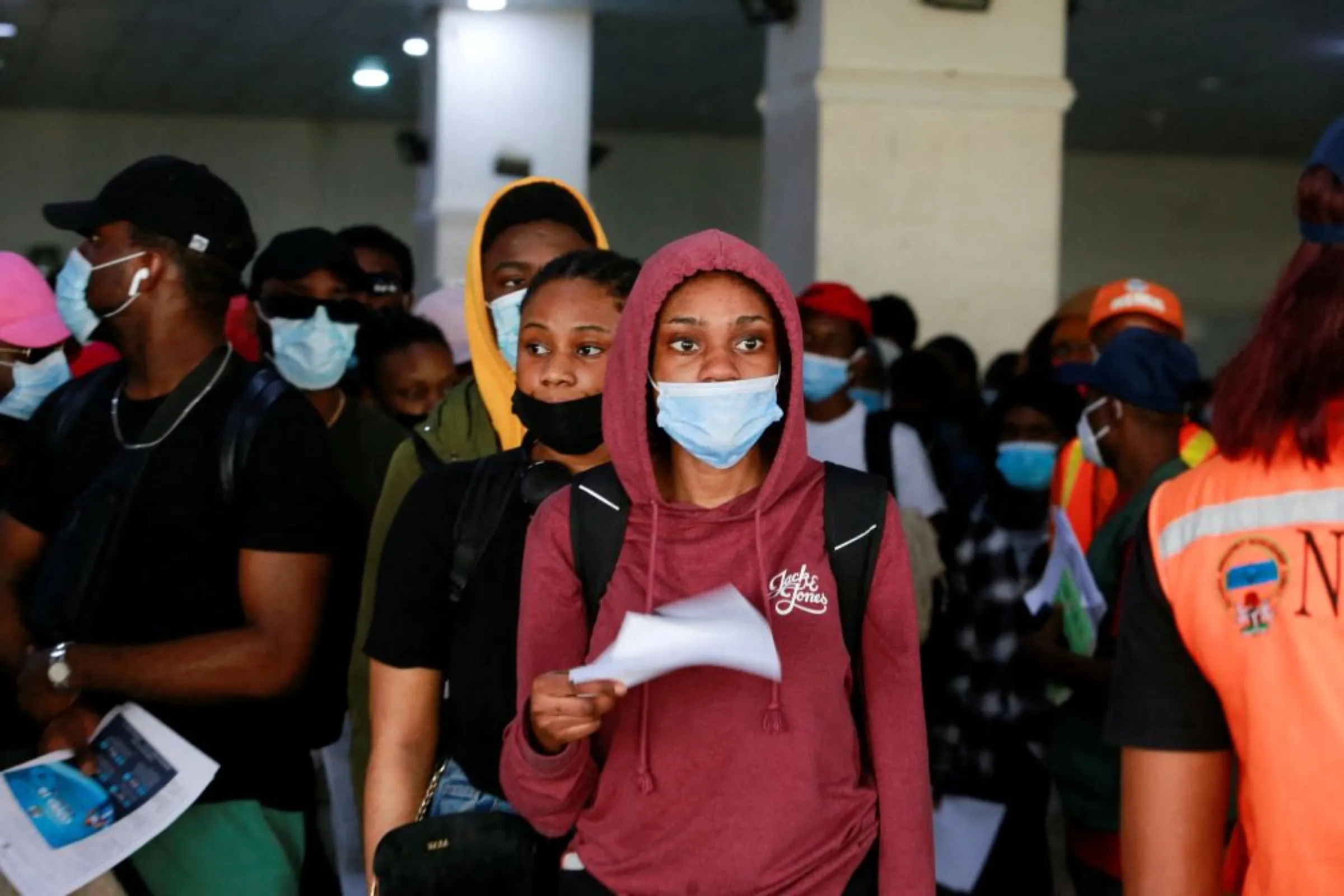 Nigerian students arrive at the Nnamdi Azikiwe International Airport from Ukraine after fleeing the invasion by Russia, in Abuja, Nigeria March 4, 2022. REUTERS/Afolabi Sotunde
What's the context?
A year since the war forced them to flee, students from Ghana, Nigeria and other nations are struggling to salvage their studies
A year on, many African students unable to resume degrees
Universities demand higher fees, extra years of study
Some take up jobs in EU in bid to save for admission fees
NAIROBI - For Dennis Mingle, a Ghanaian student at Kyiv's Bogomolets National Medical University, the dream of becoming a doctor was almost within reach after seven years of hard work.
But then Moscow invaded Ukraine, and Mingle - who was just months away from graduation - was forced to abandon his aspirations and flee for his life as Russian missiles rained down on the Ukrainian capital.
Almost one year on, Mingle is back in Ghana where he has been trying to rebuild his life - and has managed to find a place at a university in Belize, in Central America, where he can finish his education.
The aspiring cardiologist, however, will not now be able to graduate until 2026.
"The only way I managed to get this place was to agree to repeating three years of medical school," Mingle, who will be moving to Belize in the coming months, told Context by phone from his home in Ghana's capital, Accra.
"I have no choice ... finding a medical school after leaving Ukraine hasn't been easy," he said, adding he had applied to several colleges and universities across Europe but found them unwilling to consider his personal circumstances.
Even so, Mingle knows he is luckier than most.
Many African students were the first in their families to go to university and hoped to use their education to improve their own lives and make a positive difference in their communities.
In some cases, their families sold assets such as land or took out substantial loans to be able to send their children to study in Ukraine.
So when the war started, many students felt that returning home without a degree was not an option, instead moving from one European country to another in a desperate attempt to find a university willing to accept them.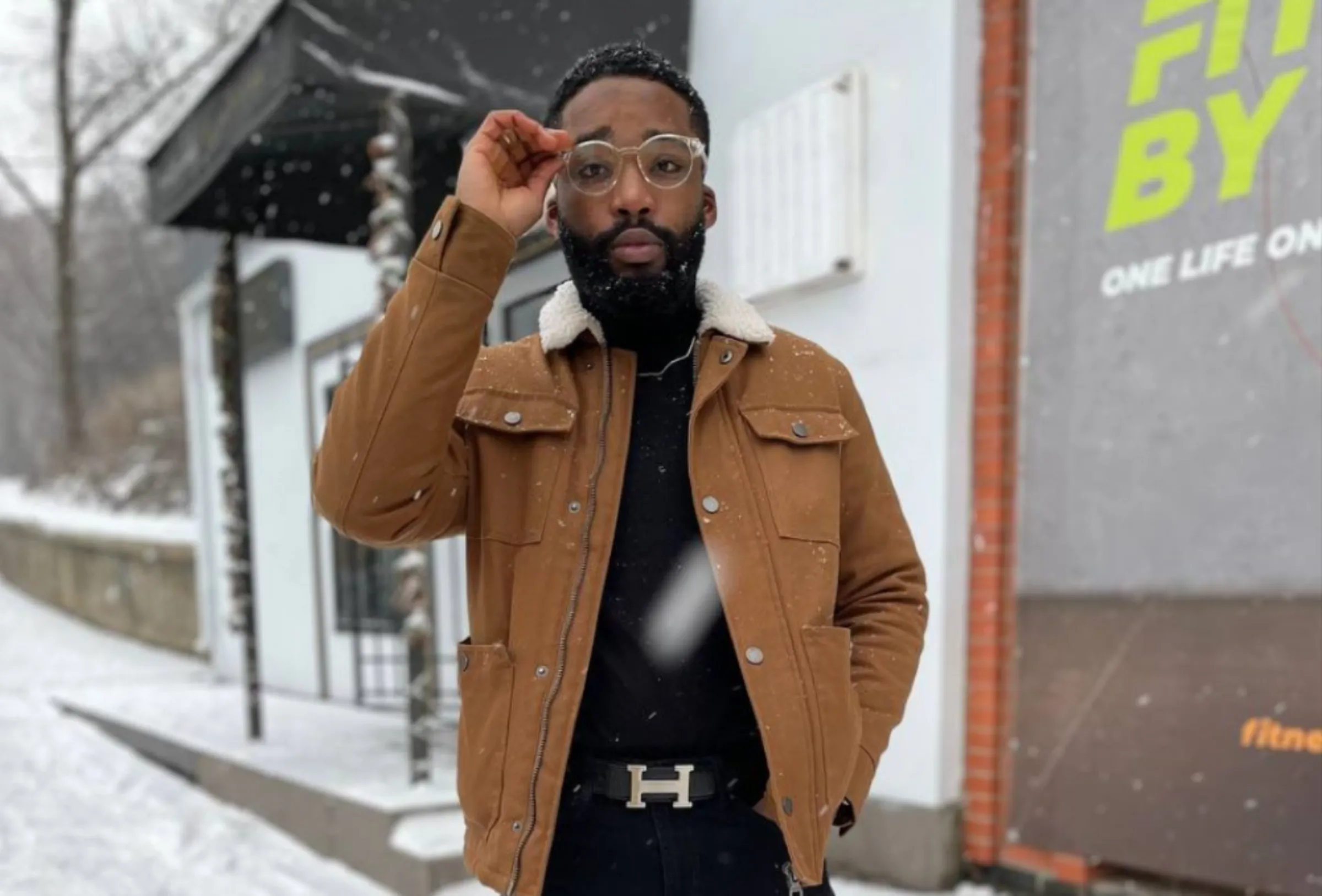 As the world marks the first anniversary of Russia's invasion of Ukraine, largely overlooked are the thousands of African students who faced racism and extortion as they tried to flee, but have also seen their education upended.
Seven medical students from countries including Nigeria, Ghana and Sierra Leone who were studying in Ukraine told Context they have been unable to resume their degrees in the last year.
As well as repeating at least two years of their degrees, students said universities in countries such as France, Germany and the Netherlands demand tuition fees which are more than five-times higher than what they were paying in Ukraine.
Some students also reported that their academic records - which are required for admission applications - were being withheld by their Ukrainian universities due to unpaid fees. This limited the institutions they could apply to, they added.
Ukrainian universities including Bogomolets National Medical University did not respond to a request for comment.
As a result, many African students have been forced to return home, where they are struggling to find suitable courses. Others have stayed on in Europe and taken up low-skilled jobs to save the money needed to restart their education.
Discrimination
While there have been a plethora of universities and colleges offering scholarships and grants to Ukrainian students, Black activists said African students have struggled to find similar opportunities and faced discrimination.
"These African students believed that they had a promising future, but the war has taken all of that away from them," said Sydney River-Weaver, who has been supporting students through a Telegram group where they can connect and share information.
River-Weaver said she was motivated to get involved after seeing social media posts about the racism faced by African students as they tried to leave Ukraine.
"There has definitely been discrimination happening. Ukrainian students are welcomed by institutions and their applications carefully considered, but applications from African students are largely disregarded."
Ukraine has long been a popular destination for foreign students seeking a cheaper alternative to studying in Western Europe, particularly for courses such as medicine and dentistry.
The latest available government shows more than 76,500 foreign students from 155 nations were enrolled in Ukrainian universities in 2020.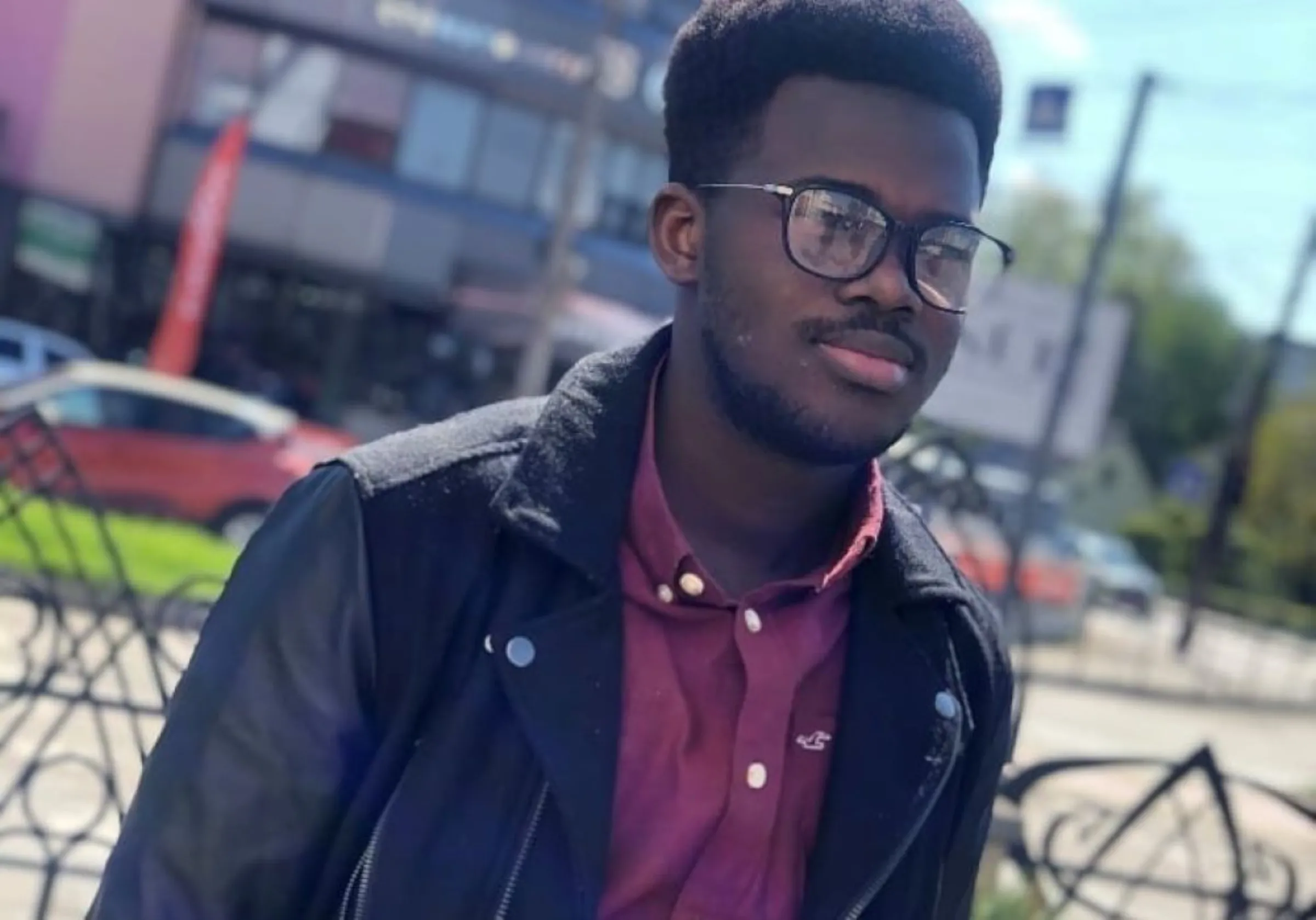 Ghanaian medical student Kumi Bright had been studying in Kyiv for just six months when the war broke out.
As explosions rocked the city, Bright and seven other Ghanaian students hid in a basement shelter for almost a week before they decided to flee the country.
But at the train station, the group were horrified to find that they were prevented from boarding the trains by Ukrainian guards, while white passengers were let through.
Today, he is living in the Netherlands where he is working as a labourer for a construction company to pay off the $8,600 bank loan taken out by his parents to finance his studies.
"My mother is a seamstress and my father is a cocoa farmer, so how can I go home and face them with nothing after all the sacrifices they made?" Bright, 26, said by phone from Kootstertille, a village 160 km (100 miles) north of Amsterdam.
"It is better that I stay here for as long as I can and keep sending money home so they can pay off the debt they took for me. After that, I will save money to go back to medical school."
Time running out
But Bright knows that his time is running out.
Under European Union policy, non-Ukrainians only have temporary protection status for a number of months, depending on the country. After that, foreign students are expected to return home unless it is unsafe for them to do so.
In the Netherlands, for example, non-Ukrainian students have been permitted to stay until September, but many say this is not enough time for them to find the fees to resume their studies.
"Of course it's not where I wanted to be," said Toluwalase Kolapo-Bello, a Nigerian fourth-year medical student who is currently working packaging medicines for a pharmaceutical company in the Netherlands.
"But now I am in this situation, I need the time to make enough money to afford to go back to school. If I don't, what was it all for?" she said by phone.
While most universities in Ukraine are open, and many students are studying remotely, home study is a poor option for medical students who need to do practicals, students said.
The group Africans in Ukraine Education Fund (AIUEF)- which is raising money for students to continue their studies - has called on universities across the world to provide fair treatment to all students.
An online petition calling on universities in the EU, Britain, and the United States to put in place a support package and scholarships for African students forced to leave Ukraine has garnered almost 35,000 signatures.
"We are asking that African students be offered access to university places on the same terms as their Ukrainian counterparts," said the petition.
"Everyone should have a right to education and this should not be a right that is given to some and not others."
(Reporting by Nita Bhalla; Additional reporting by Kent Mensah in Accra. Editing by Helen Popper)
---
---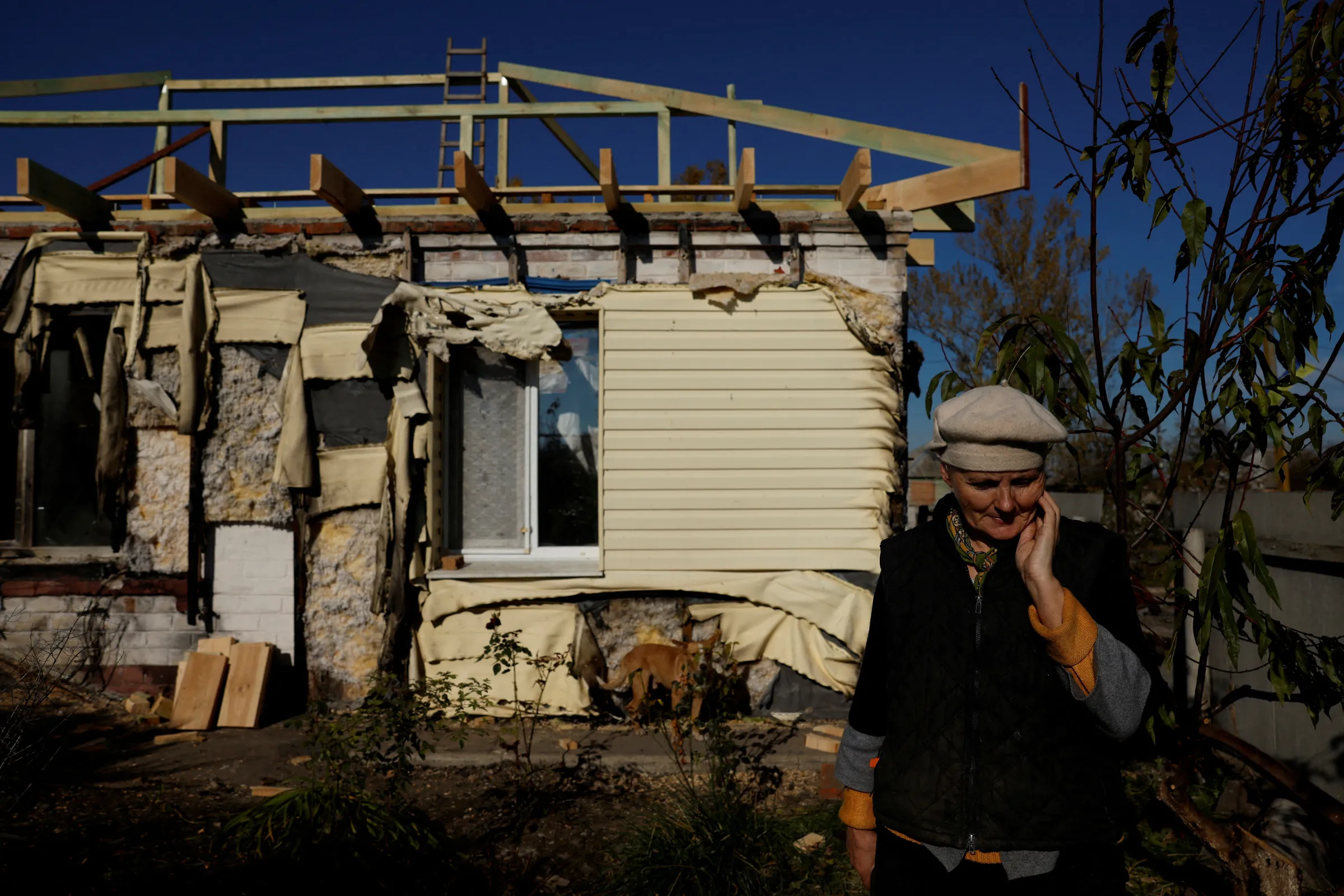 ---
Tags
Government aid

Education

Economic inclusion
---