Fast track for Ukrainians, slow train for other refugees in Italy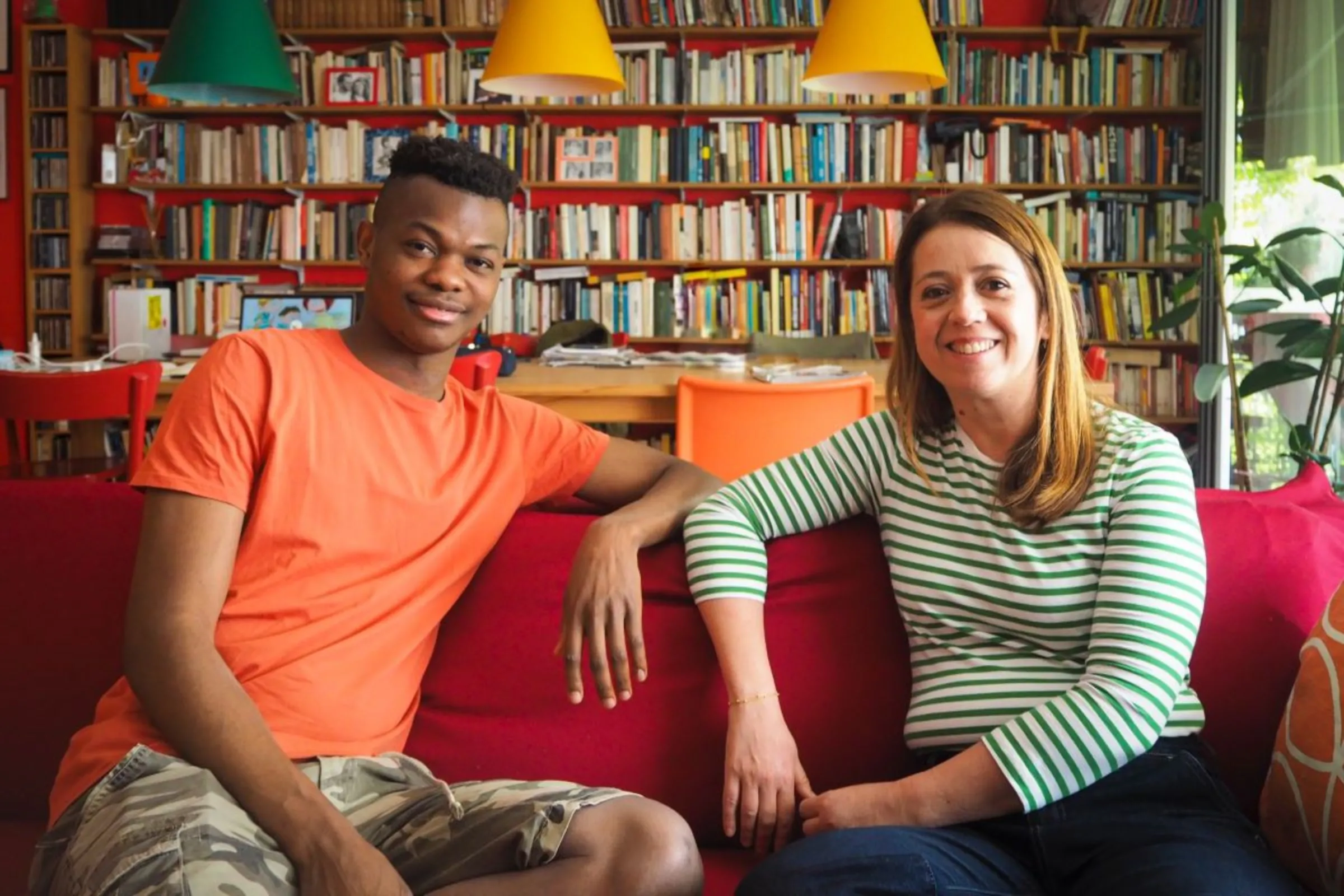 Kabinet Camara sits inside Refugees Welcome Italy offices in Milan, 2023. Refugees Welcome Italy/Handout via Thomson Reuters Foundation
What's the context?
Italy is trying to stem the flow of tens of thousands of migrants arriving by boat, but welcomed around 150,000 Ukrainians
This story is part of a special series on the EU's response to the Ukrainian refugee crisis and the two-tier system it created: Europe's asylum paradox
Italy aims to stem flow of refugees coming by boat
Government makes exception for Ukrainians
Two categories of refugee in Italy, opposition MP says
MILAN - Kabinet Camara says he fled in fear from the west African state of Guinea six years ago after receiving threats because of his work at an organisation fighting child exploitation.
"The government started opposing me and it was very hard to defend myself from the attacks. Eventually, I was forced to flee," he said.
But seeking asylum in Italy, where he has lived since 2017, was "very different from what I expected," Camara said, describing overcrowded conditions at the reception centre where he was sent and poor staffing leading to delays.
"In the reception centre, there were 10 people to take care of 1,000," he said.
The asylum application process in Italy is hard to navigate and can be arbitrary, refugee advocates said.
But Camara was lucky.
"In less than two years I obtained the necessary documents. I have friends who after seven years are still waiting," he said.
As a main European arrival point from Africa, Italy has long been overburdened by the sheer numbers of refugees reaching its shores. The Interior Ministry said 105,000 arrived in 2022. This year has seen a surge in arrivals to 34,715 between Jan. 1 and April 19, compared to 8,669 in the same period last year.
Prime Minister Giorgia Meloni's right-wing coalition is making the already perilous Mediterranean crossing harder by forcing boats run by non-governmental organisations that pick up migrants to dock at mainland ports in northern Italy, thus increasing their costs.
It has also introduced jail terms of up to 30 years for people smuggling that leads to the death of migrants.
Italy fast-tracks Ukrainian refugees
But Italy was quick to give 150,000 Ukrainians who fled Russia's invasion last year immediate access to support services under the European Union's Temporary Protection Directive.
The directive, not used since it was adopted in 2001 is "the sleeping beauty of European asylum legislation," Sara Consolato, immigration expert at Refugees Welcome Italy, a non-governmental organisation helping displaced people find housing, told Context.
Consolato said the freedom of movement within the EU that it gave Ukrainian refugees was an "astonishing U-turn in the policy of the EU, where the Dublin Regulation establishes that the first state of arrival is the one responsible for processing the asylum claim."
The Association for Juridical Studies on Immigration (ASGI), a group of lawyers, academics, consultants and civil society representatives focusing on the legal aspects of immigration, said there was now a "fast-track system for Ukrainians", alongside an "extremely slow" asylum process for others.
Big delays in officially registering asylum claims in Italy, an ASGI spokesperson said, were of growing concern as asylum seekers could in the meantime be deported.
In 2019, Italy declared 13 Balkan and African countries safe, meaning people could be returned there much more easily.
Tunisia was among those countries and Tunisians are among the main nationalities crossing the Mediterranean to Italy by boat.
The vast majority are sent back home.
A report by a database managed by the non-profit European Council on Refugees and Exiles said it had become common for some nationalities, including Tunisians, not to be allowed to seek asylum. Of the 12,883 Tunisians who disembarked in 2020, only 918 were registered as asylum seekers, the report said.
The Dublin regulation states asylum seekers cannot choose the EU state where they would like to live, as their claim must be processed by the first state in which they arrive.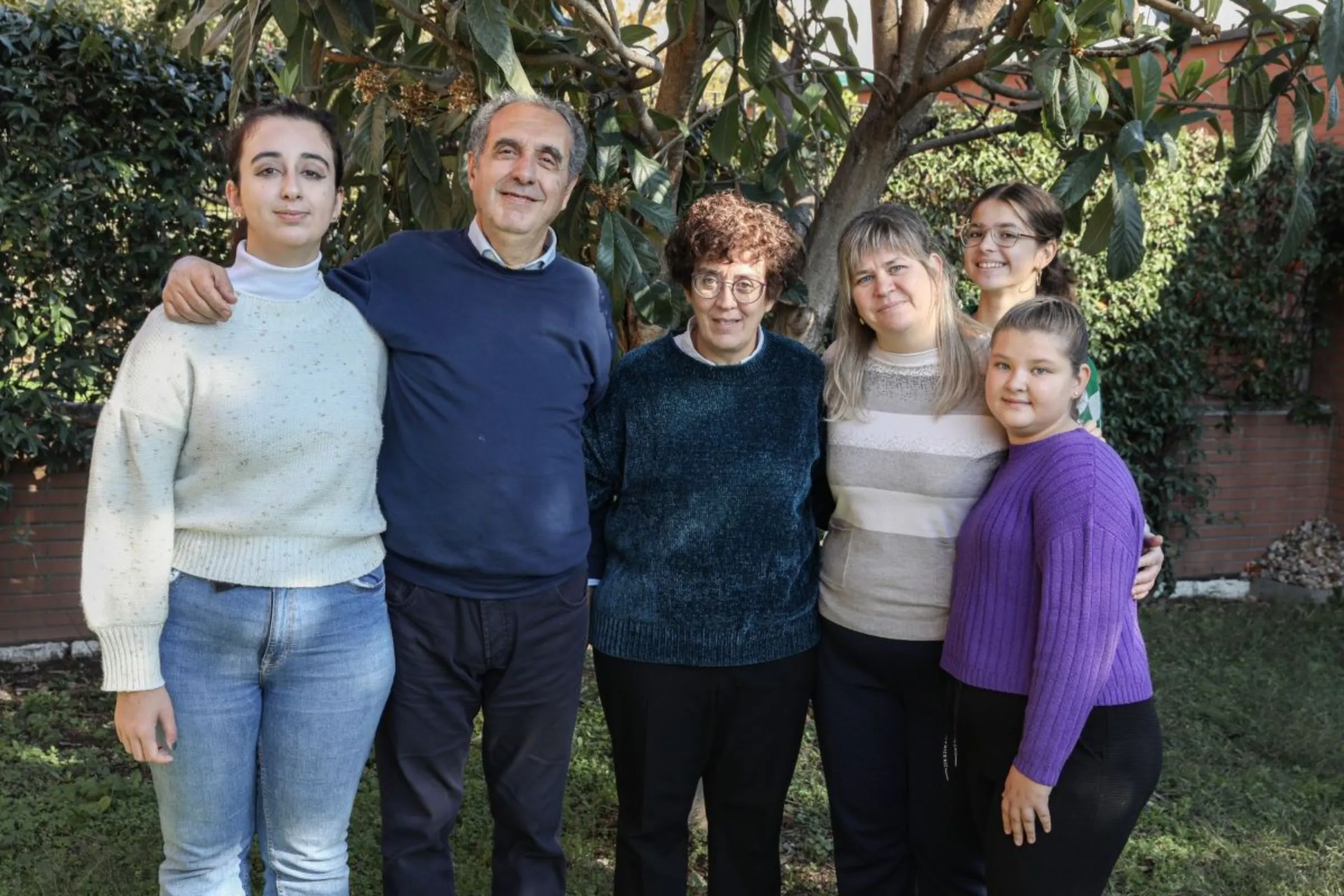 "But Ukrainians could enter EU member states in a safe and legal way and choose their destination freely, according to their family and cultural links," Consolato said.
Asylum seekers can apply to join only immediate family members elsewhere in the EU, but rights groups say there are often delays processing applications in a number of EU countries.
Laura Boldrini, a centre-left member of parliament and former spokesperson for the United Nations refugee agency, said the Dublin regulation could be unfair for refugees who arrive in Italy by sea, but want to join family elsewhere in the EU.
"You also have two categories now in Italy," she said, referring to asylum seekers and Ukrainians benefiting from temporary protection.
"Italians were very generous in offering assistance and receiving Ukrainians. They were well received because the far-right in power decided they were the real refugees. While according to this narrative, Syrians and Afghans or Iranians, according to them, are not real refugees," she said.
"The lesson is to be ready"
Yuliia Gavryliuk, from Ukraine's capital Kyiv, said integration had been difficult, but had been helped by the welcome she received from her Italian hosts, and because of her job as a mediator with the non-profit, Refugees Welcome Italy.
"I'm helping those fleeing the war like me," she said, adding that her two children are settling well into school in Milan.
In theory, asylum seekers are able to work 60 days after filing their application, and Ukrainians can work immediately, but there are barriers, such as language and finding childcare.
Only 22% of Ukrainians have found a stable job, a survey by the U.N. refugee agency in Italy said.
Language is the main obstacle for all new arrivals, hindering access across all levels of education with some refugees reporting struggling to understand the paperwork needed to enrol their children in school, Consolato said.
Only a small percentage of Ukrainians are living in state-run facilities. Italy had the biggest Ukrainian community in western Europe before the war and most newcomers went to live with family and friends.
Of the more than 150,000 Ukrainians in Italy under the Temporary Protection Directive, only 11,000 ended up staying in state-run reception centres and 8,000 in hotels.
Lamberto Bertole, Milan's deputy mayor for health and welfare, said 80% of Ukrainians in the city relied on contacts to find housing and his department helped the remainder.
The Temporary Protection Directive, he said, "has allowed us to give the Italian health card to them in a quick way."
Both Ukrainians and asylum seekers have been treated equally by the healthcare system.
Camara said he never had a problem accessing healthcare.
"I have been to the hospital twice - the first time when I had just arrived in Italy after drinking a lot of sea water - and they always treated me carefully," he said.
Nadiia Kazakova, a Ukrainian woman, said Italian doctors "saved my husband's life with free heart surgery".
"We are extremely grateful," she said, praising the generosity of the Italian people. "They also performed an operation on our dog for free."
Bertole said it was right to apply the Temporary Protection Directive, but it "must be the beginning and an example to be repeated in the future," he said.
"This experience taught us that we must prepare for crises, as they will become more and more possible. The future will be made of emergencies. The lesson is to be ready".
This article was reported with the support of Journalismfund Europe.
(Reporting by Jade Wilson; Editing by Jon Hemming)
---
---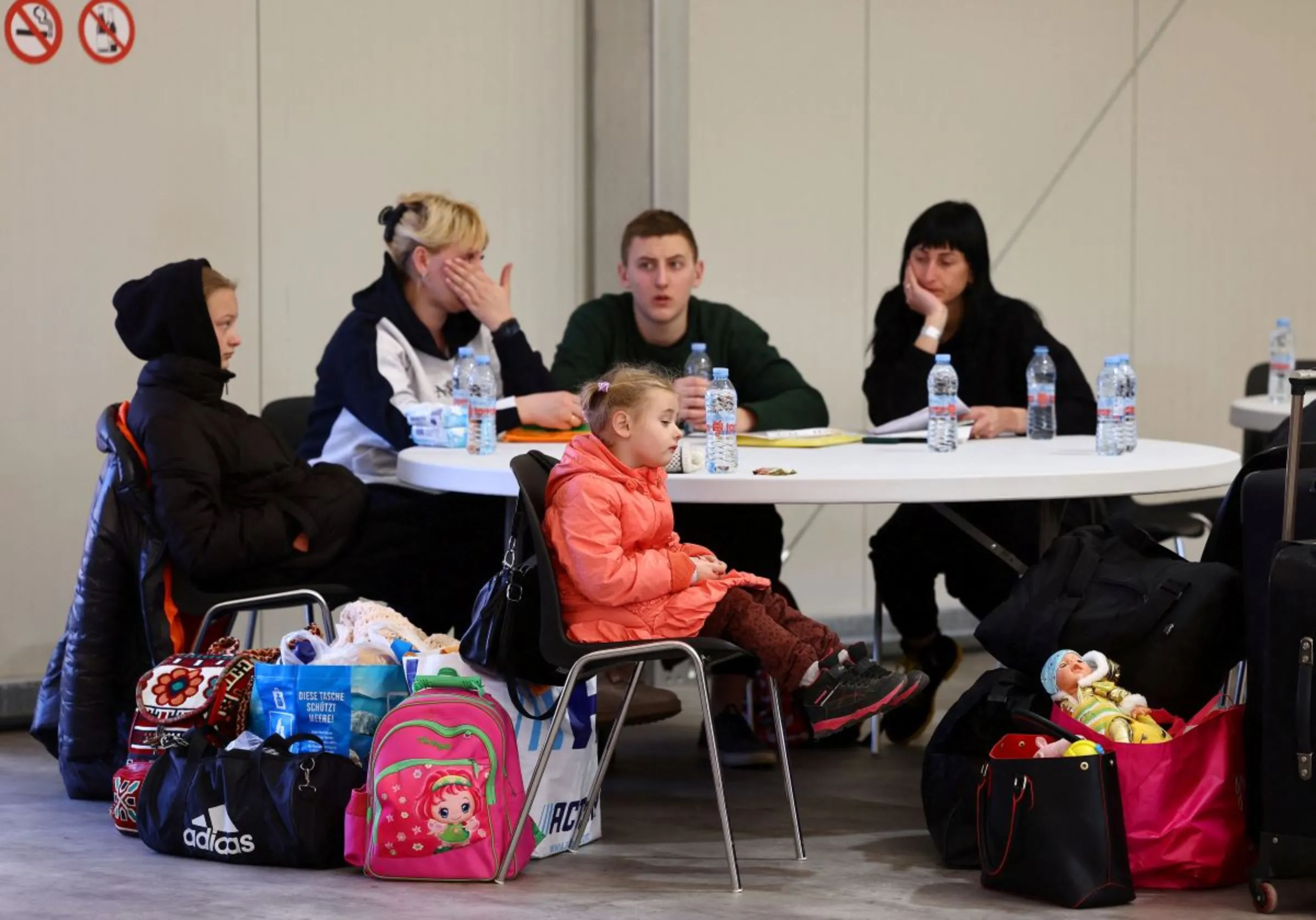 ---