Ireland opens door to Ukrainians, no room for other refugees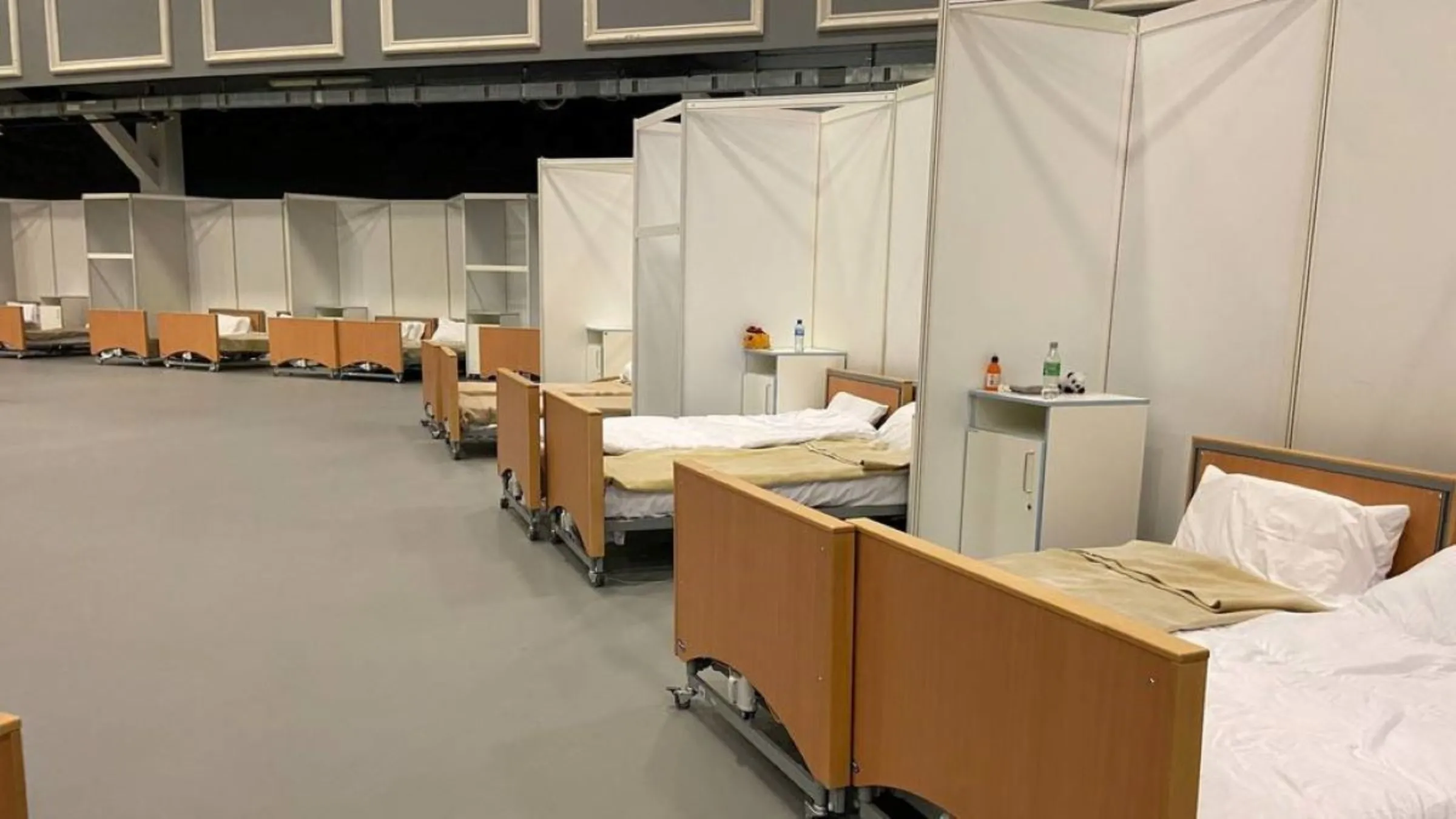 Citywest facility, where several emergency beds are laid out in a room originally intended for Ukrainians and now used for asylum seekers, in Dublin, Ireland, April 2022. Jade Wilson/The Irish Times/Handout via Thomson Reuters Foundation
What's the context?
Ireland says acute accommodation shortage means it cannot house asylum seekers, but Ukrainians welcomed with full benefits
This story is part of a special series on the EU's response to the Ukrainian refugee crisis and the two-tier system it created: Europe's asylum paradox
Ireland gives Ukrainians same benefits as its own citizens
Government struggling with acute accommodation shortage
Says can longer accommodate asylum seekers
DUBLIN - After months of hiding from the Taliban, Mohammed fled Afghanistan and spent weeks travelling, first to Pakistan and the United Arab Emirates, then onto Europe to seek asylum.
When he reached Ireland, Mohammed said he hoped for "a safe place to rest, and the possibility to work". Instead, he found himself homeless on the streets of Dublin.
After several days, Mohammed ended up in Citywest, a refugee transit hub on the outskirts of the capital, where he joined some 200 other asylum seekers sleeping on floors and chairs, while waiting to be housed.
"We are all brown and black people, from places like Afghanistan and Syria," he said.
The Irish government said in January it could no longer provide shelter for asylum seekers due to the severe pressure put on the system by the number of claimants.
But at the same time, Ireland has welcomed Ukrainians fleeing the war in their country with almost the same access to housing, work, healthcare and education as Irish citizens under the European Union's the Temporary Protection Directive.
The EU passed the directive in 2001 after the Balkan wars of the 1990s to deal with a possible future mass refugee influx, but until Russia invaded Ukraine last year, had never used it.
Non-Ukrainian refugees pass through the normal asylum process. Of the 17,500 currently claiming asylum in Ireland, about two-thirds are provided with basic accommodation under the state's much-criticised Direct Provision system. The other third stay in hotels, at a cost of 166 million euros last year.
Meanwhile, Ireland is providing hotel rooms to many more Ukrainians - some 47,000 - at a considerably higher cost - 385 million euros between March and December last year.
Another 5,700 were in homes offered by the public, while the rest of the 70,000 Ukrainians in Ireland were renting their own housing or living with family and friends.
There are marked differences in access to healthcare, labour and education between Ukrainians with temporary protection and asylum seekers in Ireland, said Fiona Hurley, chief executive of migrant and refugee support organisation Nasc.
Authorities swiftly issued Ukrainians with Personal Public Service (PPS) numbers giving access to welfare and public services, and medical cards allowing free healthcare.
However, asylum seekers "waited months to get access to a PPS number, without which they were often left destitute," Hurley said. "People looking for medication to treat their illnesses often had to resort to NGOs for help."
School for all refugee children
The state quickly set up interpretation phone lines for Ukrainians to access GPs. Hurley said they should be available in every language, pointing out that GPs normally have to pay for interpreters themselves.
Asylum seekers "feel they're being sidelined in comparison to Ukrainians," said Sharon Mpofu, who arrived in Ireland from Zimbabwe four years ago seeking asylum. She now volunteers with the advocacy group, the Movement of Asylum Seekers in Ireland.
"The state has proven that if they can do this for people coming from Ukraine, they can do it for everyone," she said.
Mpofu's asylum application was approved last year, but she remains in an asylum centre until she finds a place to rent, which is difficult due to soaring costs.
Mpofu found work in a solicitor's office, but admitted she was "at an advantage because we speak English in Zimbabwe. Many asylum seekers don't have English at all."
Language is also a barrier for many Ukrainians. About 70% of Ukrainians who attended employment support events said the need to speak English made it harder to find a job.
But some have succeeded. Natalya Krasnenkova and her son fled Kyiv last year and both already had a good level of English. Krasnenkova attends a college course in community development and leadership and has just started a new job.
"I sent my CV to a government organisation. It was my first CV I sent. I work just one day a week, but when I finish my course in the summer I will work full-time with them," she said.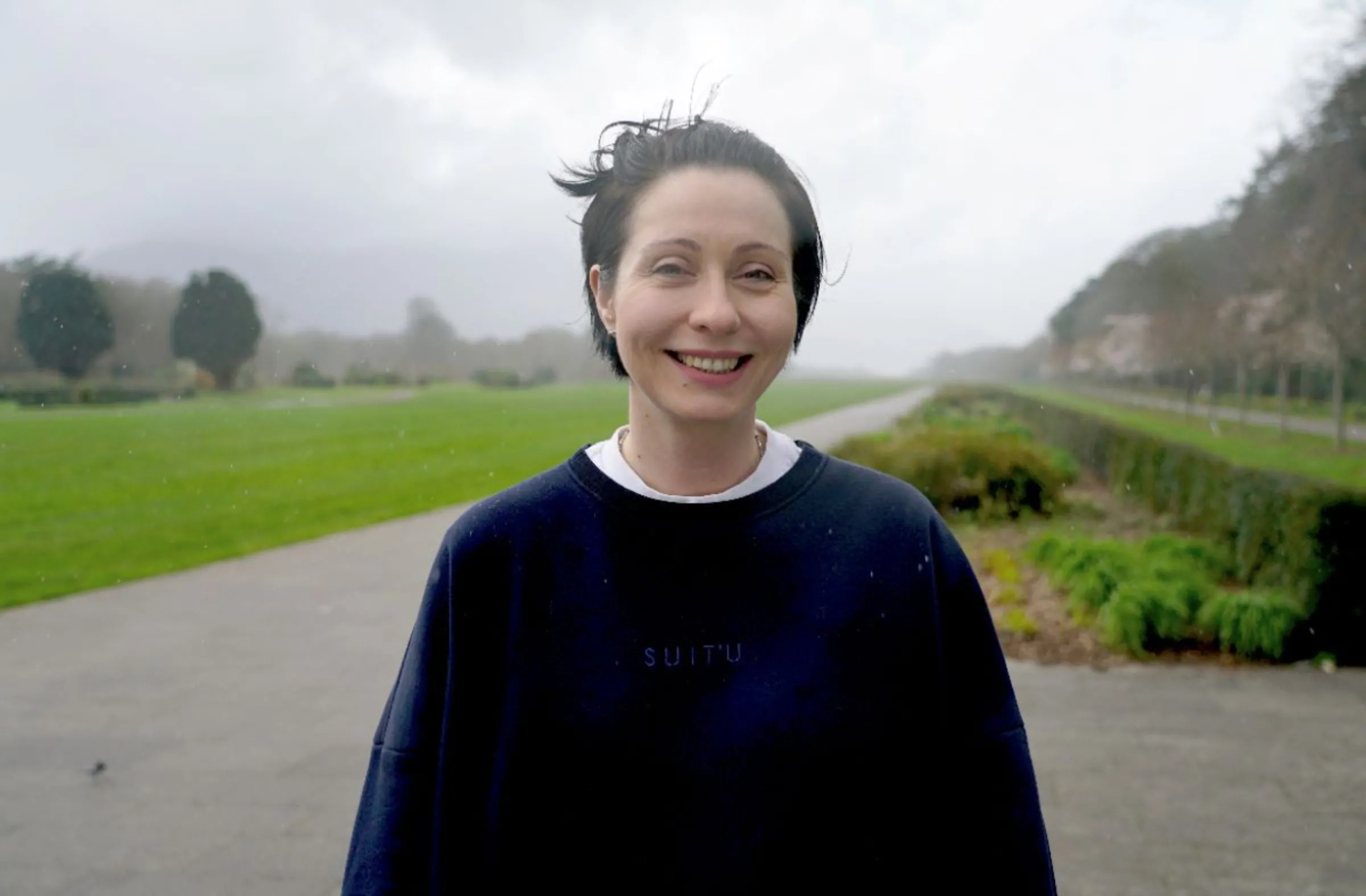 "Now I will have more instruments and possibilities to help Ukrainians with jobs, basic needs, and advocating for their rights. I think my son is happy because when we arrived, he already had brilliant English," Krasnenkova said.
Krasnenkova and her son live in Killarney, a picturesque town among lakes and mountains in southwest Ireland that used to have a population of 10,000. Killarney has now been transformed by the arrival of 3,000 Ukrainians and 1,000 asylum seekers.
Hundreds of Ukrainians are taught at local schools, and while most people in the town welcome the new arrivals, some complain about added pressure on public services.
Some 92% of Ukrainian children in Ireland - more than 13,750 - are enrolled in primary and secondary schools, one of the highest rates in Europe.
All children, regardless of their immigration status, have the same access to education as citizens until they are 18.
But children in the asylum system are at a disadvantage, Mpofu said, because their parents often cannot buy textbooks and other necessities out of their weekly welfare payments of 38.80 euros per adult and 29.80 euros per child.
Department of Social Protection figures showed 9,300 adults and more than 2,000 children within the asylum system received these welfare payments in 2022, at a cost of 19.3 million euros.
'Two-tier' refugee policy
Ukrainians can access the full range of welfare support, including jobseekers' payments, pensions, child benefit and rent supplement, the same as Irish citizens.
The total expenditure on welfare support for Ukrainians under the Temporary Protection Directive was just over 240 million euros in 2022.
More than 12,000 Ukrainians are enrolled in further education and training, most in English language courses, which are free.
Meanwhile, Nasc works with children in the asylum system who have been in the care of the state, and who have the right to work and live in Ireland.
"But by the time they're 18 and applying for college, they've the wrong type of immigration stamp and are not considered eligible for a grant," Hurley said. "They don't have a family network to help pay and there's just no feasible way to go on to regardless of their own academic abilities."
Sinéad Gibney, head of the Irish Human Rights and Equality Commission, said she was concerned a two-tier system was developing.
"Unlike their Ukrainian counterparts," she said, asylum seekers "have limited rights. This is despite the fact that they're also refugees, sometimes fleeing very similar conflict and persecution."
But it has not been smooth sailing for Ukrainians.
"While they are entitled to accommodation, the accommodation is very varied and some are pretty poor," said Nick Henderson, chief executive of the Irish Refugee Council non-governmental organisation.
Some Ukrainians have also been forced to move several times when hotel contracts ended.
There are also thousands of Ukrainians who are not yet fully registered.
"Those people only have letters of permission from the government to be here, which isn't well understood by employers," said Brian Killoran, chief executive of the Immigrant Council Ireland, an NGO that promotes the rights migrants.
This has not led to delays in access to vital services just yet, "but it likely will," Killoran said.
He said policymakers should look at applying some of the successes of the Temporary Protection Directive for other asylum seekers.
"The mould has been broken with Ukraine about these administrative issues and we know this treatment can be applied more broadly."
This article was reported with the support of Journalismfund Europe
(Reporting by Jade Wilson; Editing by Jon Hemming)
---
---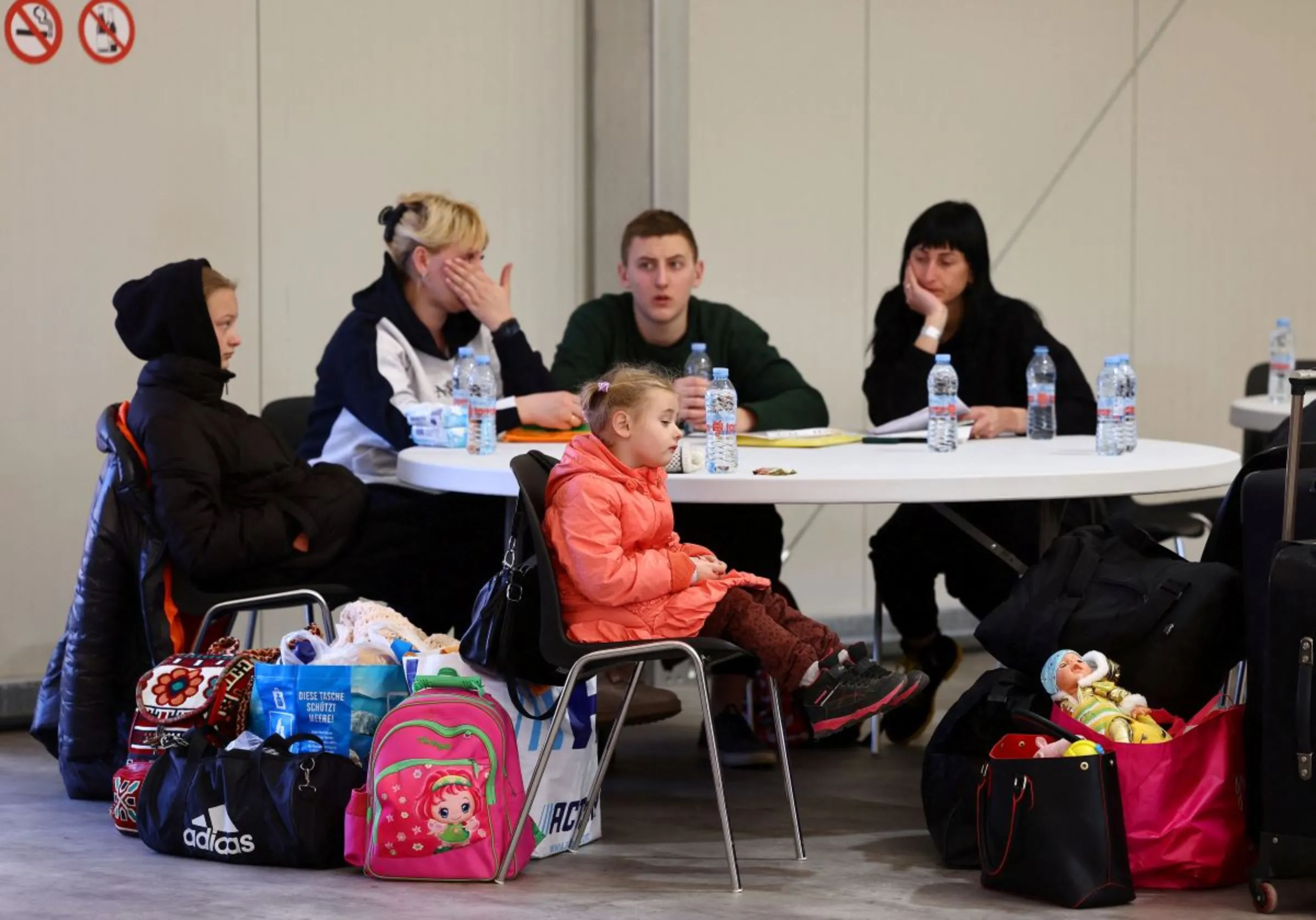 ---
Tags
Migration

Economic inclusion
---