Risks for South Africa's food couriers surge during the pandemic
---
What's the context?
Hundreds of South Africa's food delivery drivers face deadly risks on the road to make a living during the pandemic
---
More than a year after Malawian driver Matthew was hit by a car while delivering food on his motorbike in South Africa, he lives with a shooting pain in his foot and fears for his life every time he hits the road.
His injuries, including a broken toe and various cuts, left him unable to work for a month, but the company he was riding for - Uber Eats - told him he did not qualify for compensation as he was in hospital for less than 48 hours.
"I felt totally abandoned," Matthew - who asked not to use his real name for fear of retaliation - told the Thomson Reuters Foundation from his home in Pretoria.
Yet he still delivers food for the company, having few other options for work, one of an estimated hundreds of drivers - most of whom are migrant workers - involved in road accidents in the past year trying to make a living during the COVID-19 pandemic.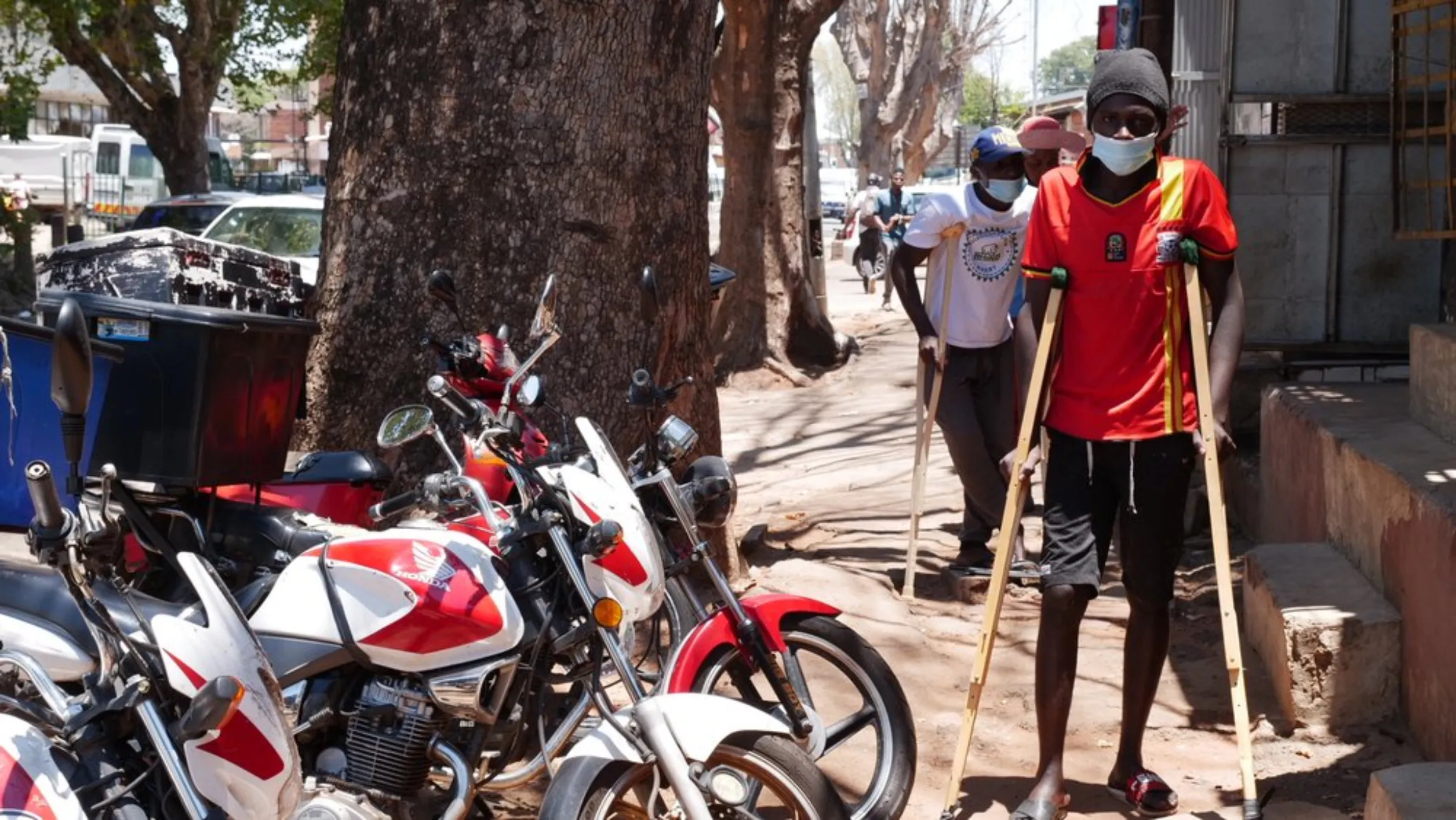 Figures obtained exclusively by the Thomson Reuters Foundation showed a 30% jump in road accidents involving food couriers in May and June last year as South Africa eased its lockdown.
There are no official numbers in South Africa on this expanding workforce but the Motorcycle Safety Institute, a Durban-based research and training organisation, estimates there were at least 6,400 active food delivery drivers in South Africa in 2020, the latest available data.
About 70% of drivers are migrants, according to the institute, while Duane Bernard, an Uber Eats courier who heads up a national, informal drivers union, puts the number at 95%.
Drivers and analysts fear the number of logged accidents was just the tip of the iceberg as many drivers avoid reporting incidents due to their undocumented status in South Africa and concern of losing jobs.
"I have seen drivers die on the road, a lot, and so many injured," said Matthew, who left Malawi four years ago in search of a better life, adding that many drivers do not report accidents because "it is a waste of time".
But as the number of accidents rises, increasing numbers of drivers are pushing for a formal, national union to help couriers fight for better working conditions.
"According to the South African law, all workers can form a union and be engaged in collective bargaining ... we welcome the creation of sustainable jobs," said Musa Zondi, acting spokesman for the Department of Employment and Labour.
When asked about Matthew's experience, a spokeswoman for Uber in sub-Saharan Africa said "like most insurance policies, (our) injury protection has some general and cover-specific exclusions".
Gig platforms like Uber Eats - where people can pick up work in a flexible manner - are booming in South Africa amid soaring unemployment and many of the workers are migrants trying to raise money to send back to their families.
Drivers say they earn about 8,000 rand ($533) per month, which is more than double the monthly minimum wage of about 3,500 rand, according to the labour department.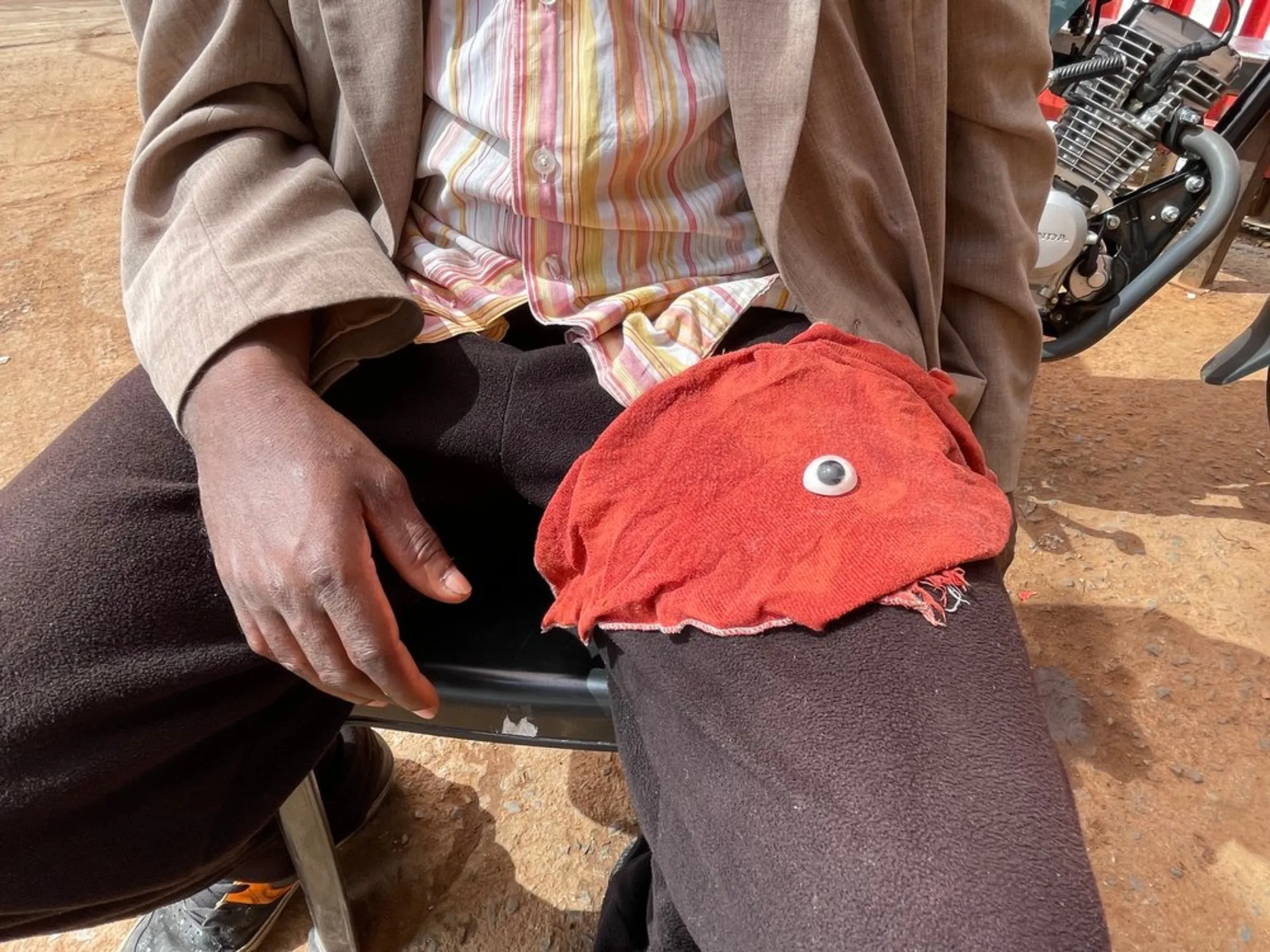 Martin, 33, a Ugandan driver for Uber Eats, whose friend taught him to ride a motorbike in two weeks, said that "with no legal papers I was getting paid peanuts as a plumber so I switched to delivery".
But the work comes with its risks, with food couriers saying many drive without training or safety equipment, and with insurance coverage insufficient or poorly-advertised.
Of 27 delivery drivers interviewed by the Thomson Reuters Foundation - all of whom were migrants and involved in accidents - only five knew of any insurance scheme by gig platforms, including one who got compensation for lost income.
Drivers reported going into debt to pay medical bills.
South Africa already had one of the world's worst road safety records, according to the World Health Organization, and an influx of drivers during the pandemic has added to the risks.
Hein Jonker of the Motorcycle Safety Institute said accidents involving food delivery drivers rose 30% nationwide to 109 in May and June 2020 compared to 84 in those months in 2019.
"I was flooded with WhatsApps (messages from drivers). I could see something was going wrong," said Jonker, who collates accident reports from emergency medical services, local traffic authorities and citizens.
Comprehensive data is scarce and underreported, he added.
South African roads are particularly dangerous for food delivery drivers, said Jonker, most of whom ride motorbikes without adequate equipment or training.
WhatsApp groups created by couriers and seen by the Thomson Reuters Foundation show photos of smashed motorcycles, dented helmets, and bloody injuries sent by drivers who have spotted colleagues in need on the roads.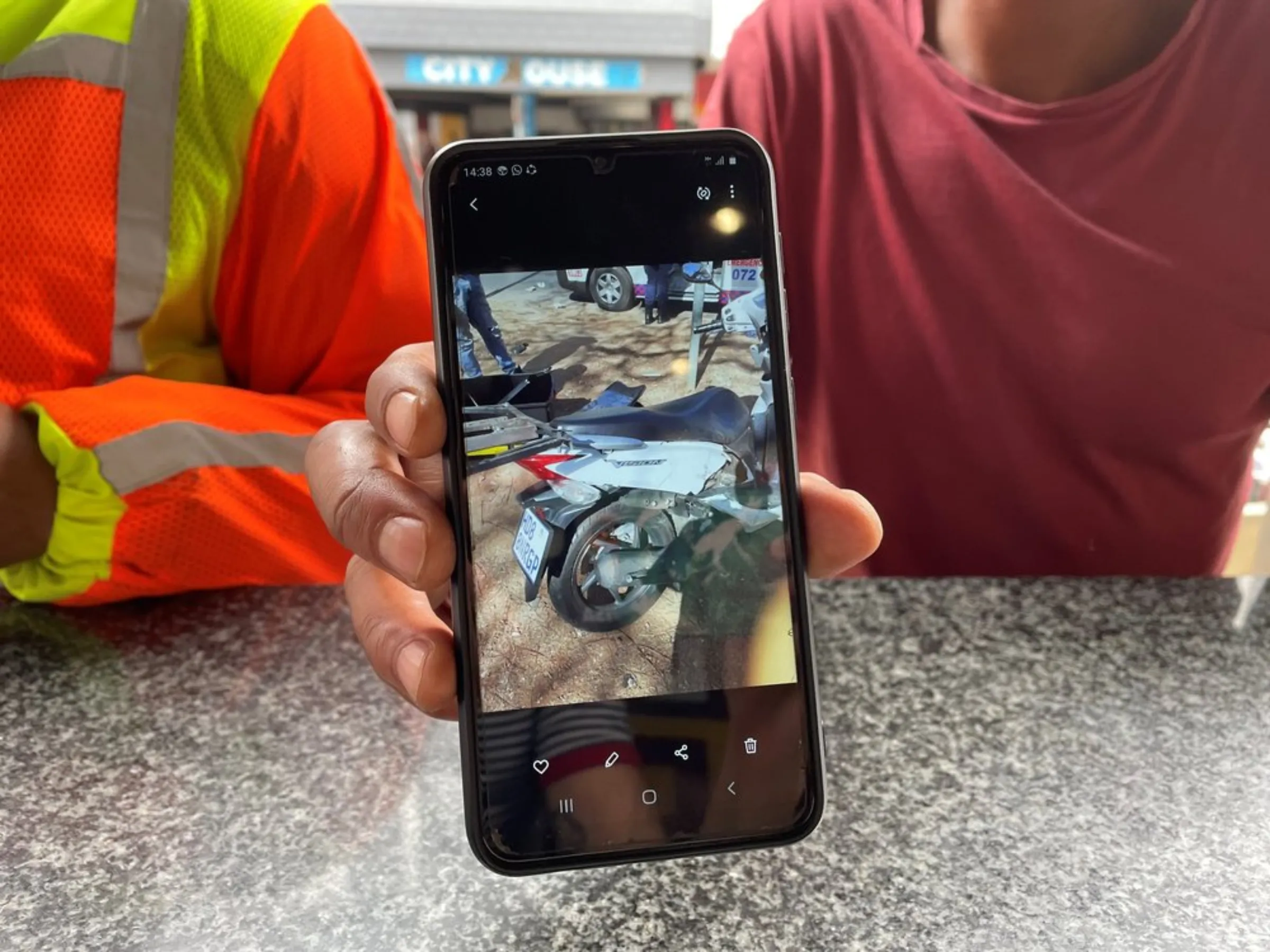 Most platforms consider drivers to be independent contractors rather than employees, so drivers pay for their own helmets and bikes, do not qualify for benefits like sick leave and rely on fellow couriers for aid, labour activists said.
Lawyers said a group of South African Uber drivers are to go to court to seek employee rights including compensation for unpaid overtime and holiday pay, hoping for a similar victory to that of British drivers in March.
After the UK court battle, Uber agreed to offer guaranteed entitlements to its more than 70,000 UK drivers, including holiday pay, a pension plan and limited minimum wage.
"There is no one-size-fits-all approach and this conversation will differ from country to country, but we are committed to engaging with local policymakers on this important topic," Uber said in emailed comments.
Uber Eats started operating in South Africa in 2016 and in 2018 introduced Chubb Insurance, a free scheme covering couriers "on-trip" for expenses including medical costs, death and disability payments. But compensation is capped and the policy fails to adequately protect drivers, labour experts say.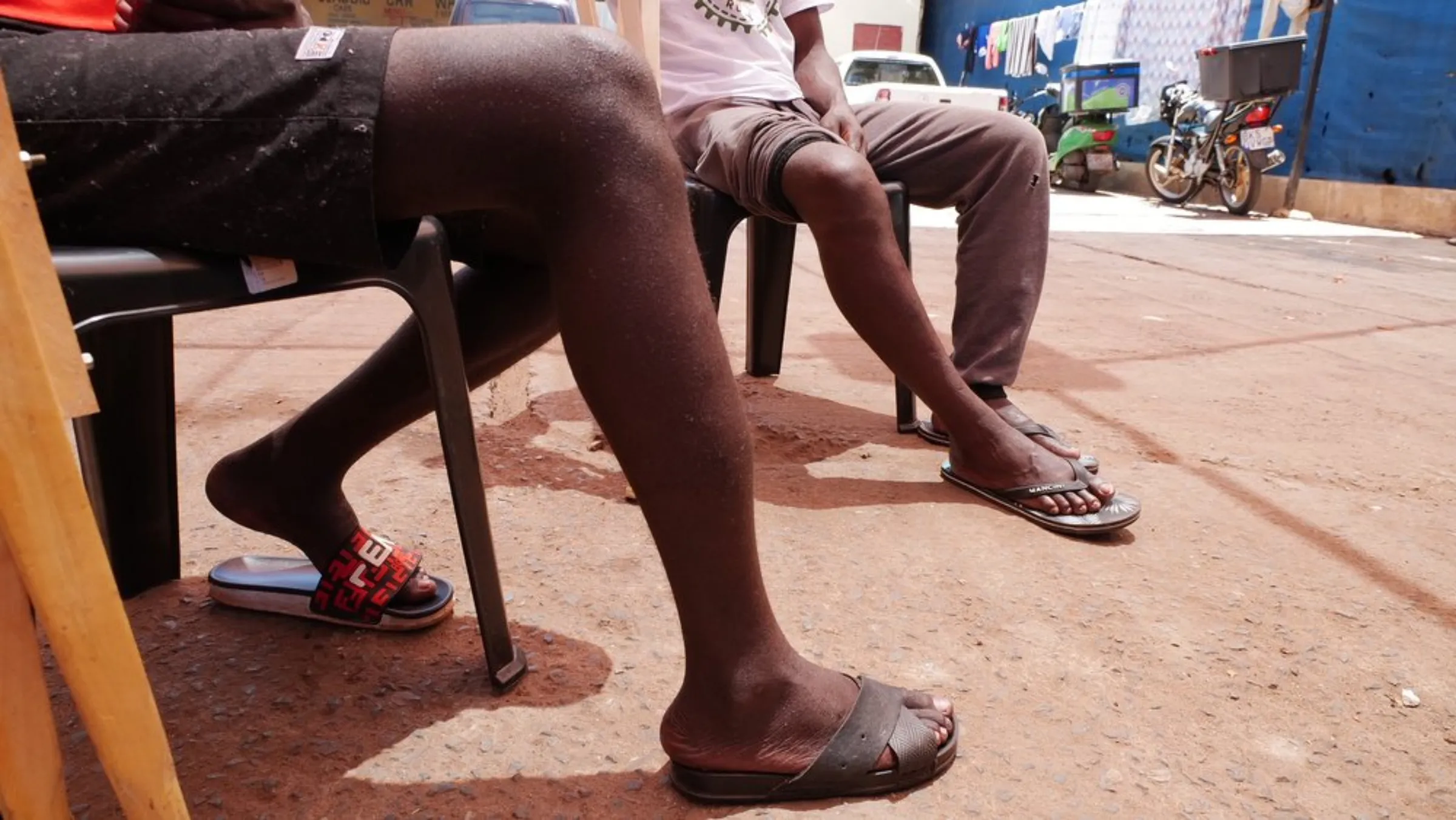 Uber said COVID-19 had forced the company to halt in-person safety presentations and temporarily close support centres, so safety tips, emergency buttons and information on injury claims were sent out to drivers by email and in-app messaging.
The spokeswoman added that the company has a "stringent onboarding process" for new delivery drivers and inspects all vehicles registered on the app.
A spokeswoman for South African call-and-deliver service Mr D Food declined to comment. The company does not mention training or insurance policies on its website.
Checkers Sixty60, a local grocery delivery that surged in lockdown, said the company has trained 670 drivers and couriers receive insurance if they lease a motorbike from the company.
---
Gig economy boom
Having already dominated Africa's ride-hailing sector, Uber is trying to conquer the food delivery market by leveraging its massive fleet of drivers in the continent's most developed economy and tracking popular food choices and destinations.
With Mr D Food - part of e-commerce firm Take-a-Lot that is controlled by Africa's biggest company, media and internet heavyweight Naspers Ltd - it captures about 80%-90% of the country's food-hailing market, according to the latest data from research firm Insight Survey.
Seeking to replicate Uber's success, smaller, local companies like Checkers Sixty60 have expanded in lockdown.
Most delivery platforms recruit heavily from migrant communities, according to delivery drivers and former employees.
Uber said it has more than 3,000 active delivery drivers in South Africa but did not specify how many are migrants.
"(They) were desperate, all of them," said a former Uber Eats employee who worked in recruitment, adding that foreign workers were less likely to report unsafe working conditions.
In a rundown neighbourhood in the west of Johannesburg, a courier commune of sorts can be found behind a car wash, where about 40 drivers from Tanzania, Malawi and Uganda live together in crowded rooms packed with bunk beds.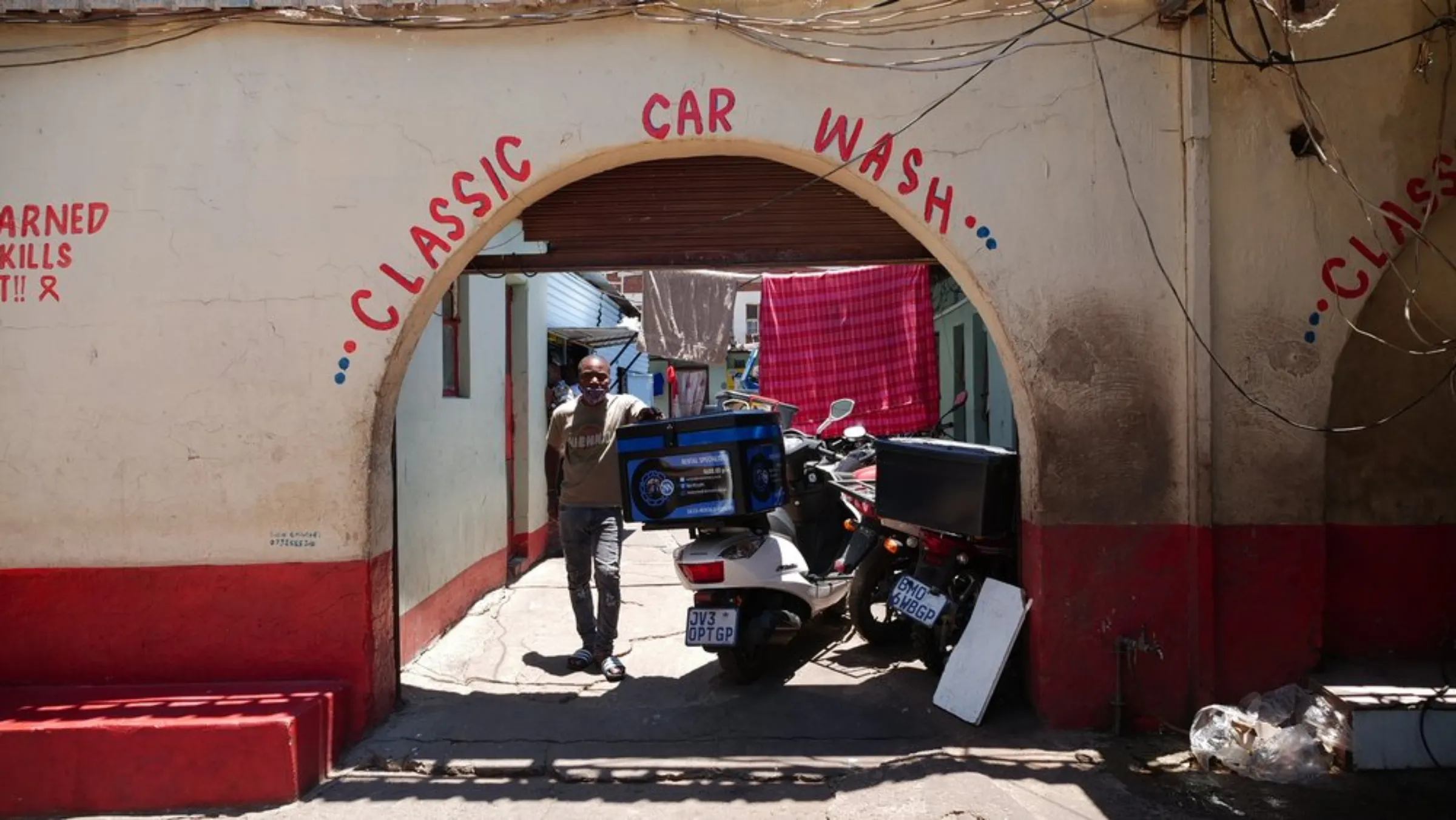 Having fled economic and political strife at home, many now live undocumented or awaiting outcomes of asylum applications.
Amnesty International estimates about 96% of asylum applications in South Africa are rejected, with a backlog of about 190,000 appeals and reviews.
In March the Home Affairs Ministry announced a partnership with the U.N.'s refugee agency UNHCR to tackle the backlog of applications with increased funding, staffing and IT support over the next four years.
Of the 27 drivers interviewed by the Thomson Reuters Foundation, five undocumented couriers said they shared ride-hailing accounts and ID papers as they could not find other work.
Martin, who walks with crutches after breaking his femur in a traffic accident last year, said drivers "don't bother to ask for help because we have heard that drivers don't get a penny, or their apps are turned off and take ages to get turned on again".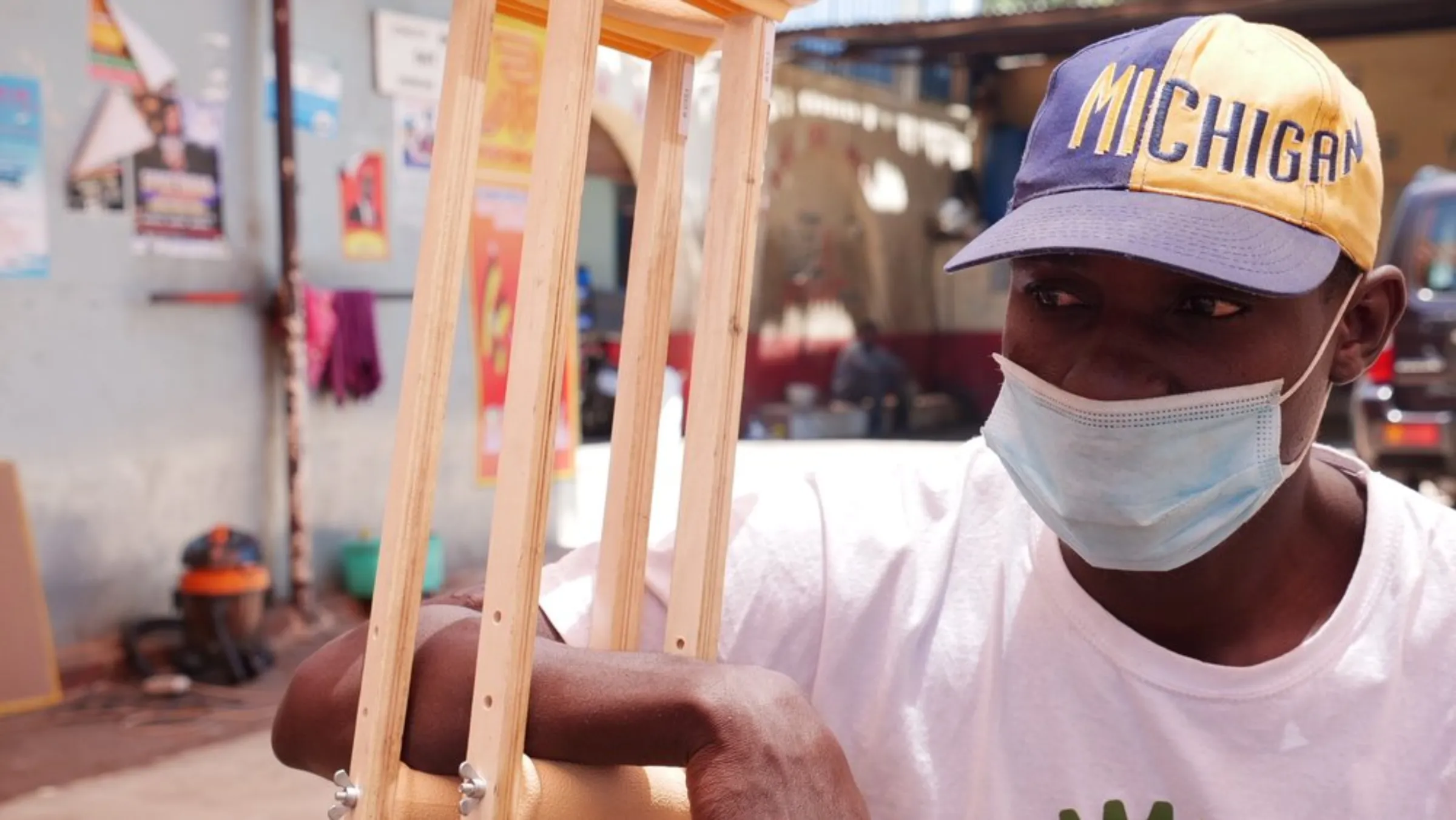 "Or maybe we will get sent to Lindela," he added, referring to South Africa's migrant repatriation centre that detains about 4,000 undocumented migrants.
Uber said "we do not deactivate couriers on a whim, we adhere to strict community guidelines, which act as a 'how-to' for both driver-partners and riders".
Bernard, who runs the informal trade union from the city of Port Elizabeth, said language barriers and poor "on-the-ground communication" from companies hold many migrant drivers back from making insurance claims.
"Or maybe we will get sent to Lindela," he added, referring to South Africa's migrant repatriation centre that detains about 4,000 undocumented migrants.
Uber said "we do not deactivate couriers on a whim, we adhere to strict community guidelines, which act as a 'how-to' for both driver-partners and riders".
Bernard, who runs the informal trade union from the city of Port Elizabeth, said language barriers and poor "on-the-ground communication" from companies hold many migrant drivers back from making insurance claims.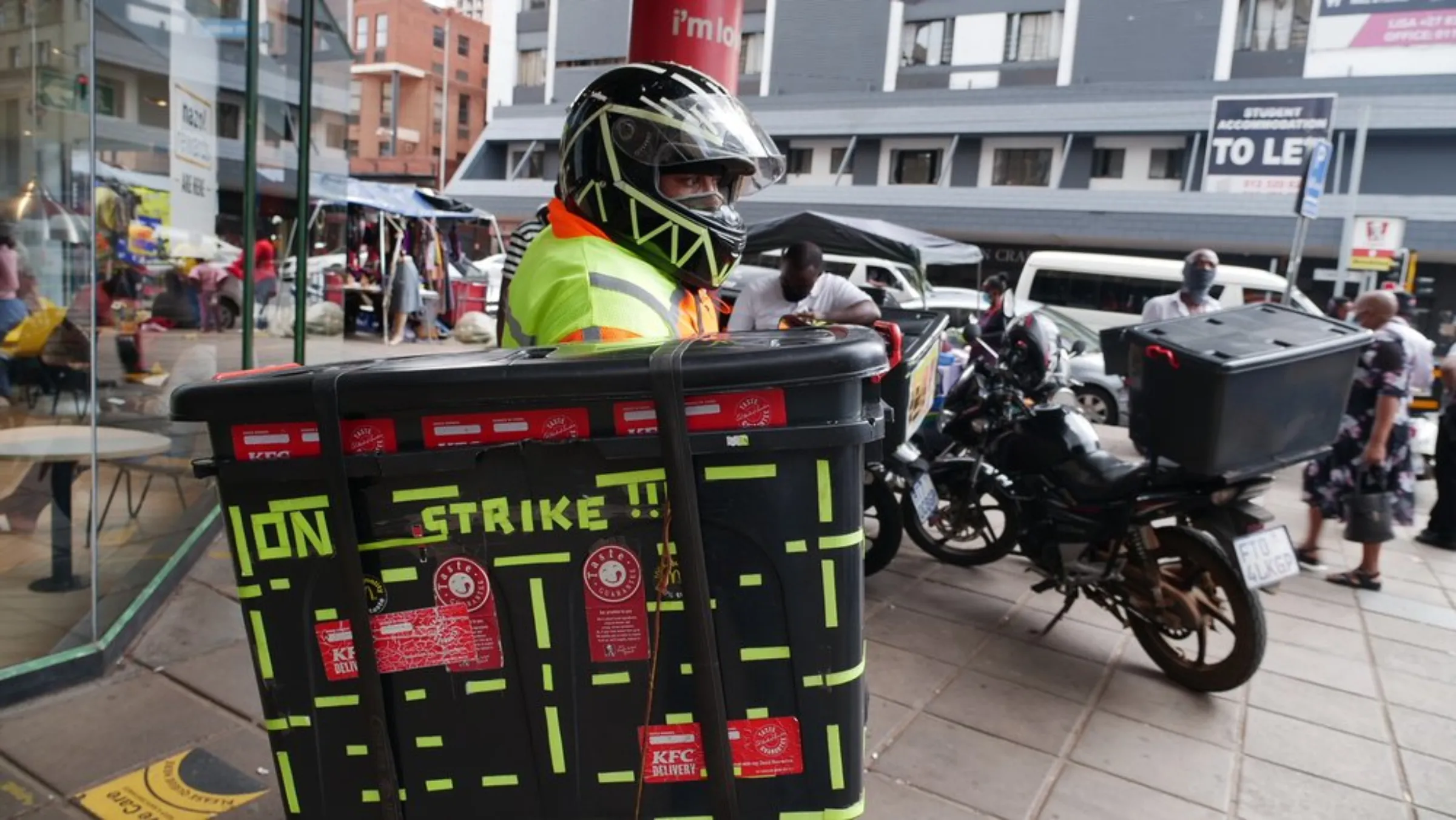 Delivery drivers said they were left to shoulder the cost of the increasing numbers of road accidents and seeking immediate assistance or information from delivery platforms was an ongoing challenge.
"If we need help we have to use our airtime and petrol to drive to the main office (In Johannesburg)," said Ben, a 32-year-old driver with Uber Eats.
As independent contractors, delivery couriers do not typically have access to the Compensation Fund - a state scheme funded by employers that provides compensation for occupational injuries and diseases - said Tzvi Brivik, a South African lawyer specializing in such claims.
Under Uber's free Chubb insurance scheme, drivers and their families can receive up to 200,000 rand ($13,500) compensation in case of death or total disability, its website states.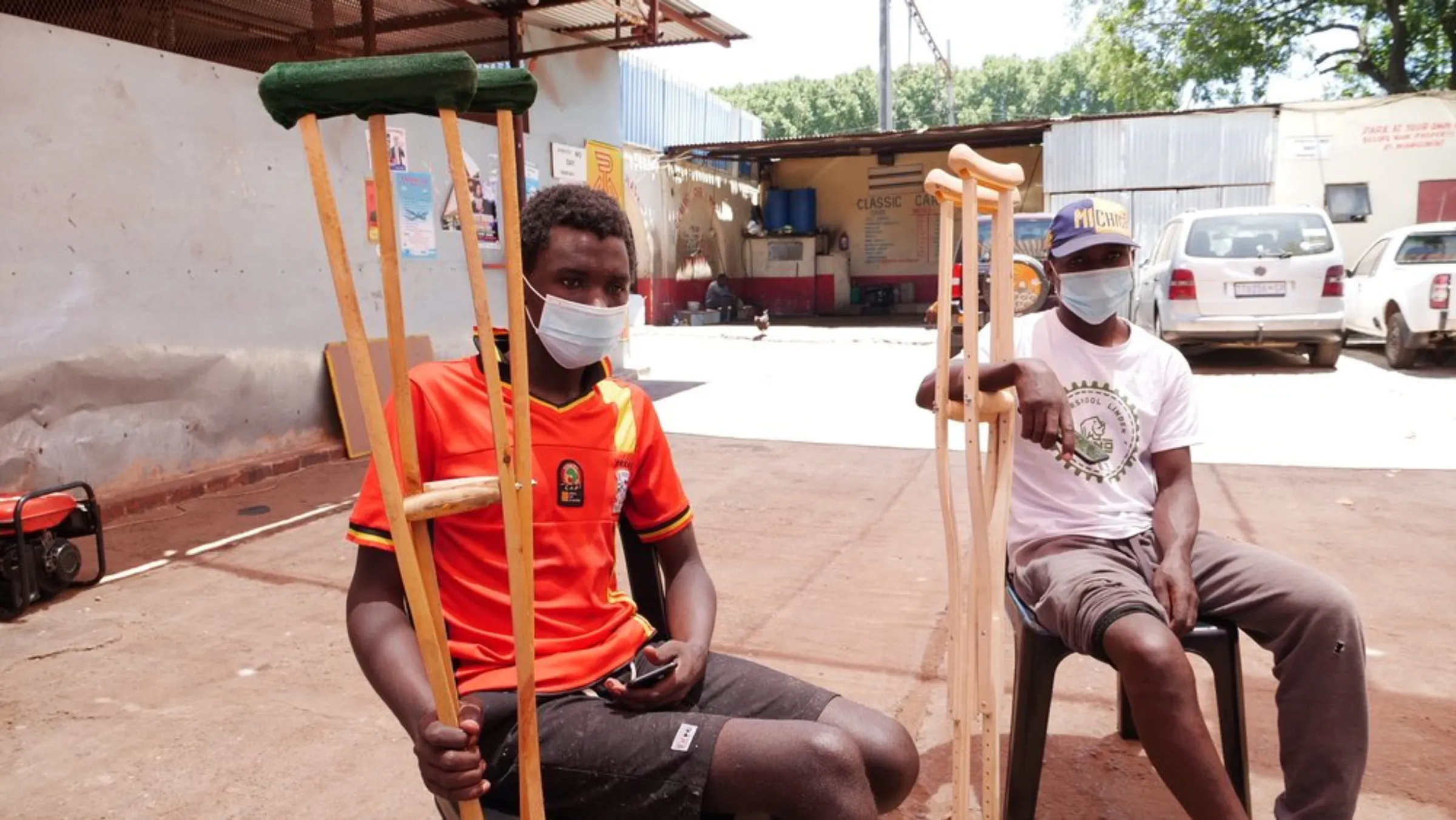 But the policy falls short of the coverage provided for a typical employee, Brivik said, as it caps medical coverage to 180 days, and requires drivers to spend 48 hours in a hospital before qualifying for lost wages.
Paul Benjamin, a South African labour law scholar at the University of the Western Cape and former labour judge, said that "these kinds of insurance policies are not actually designed to make the benefits accessible to people."
Uber said it had expanded "online and phone support options" for couriers after its support centres closed in March last year, and it was slowly reopening centres in some cities.
Chubb, the U.S. insurance provider managing the scheme, said it could not comment due to "confidentiality provisions".
To report an accident resulting in a knee injury to Checkers Sixty60, Burundian driver John - not his real name - said he had to drive to Boksburg, 60km (37 miles) from Pretoria, in agonizing pain with his leg suspended off one side of the bike.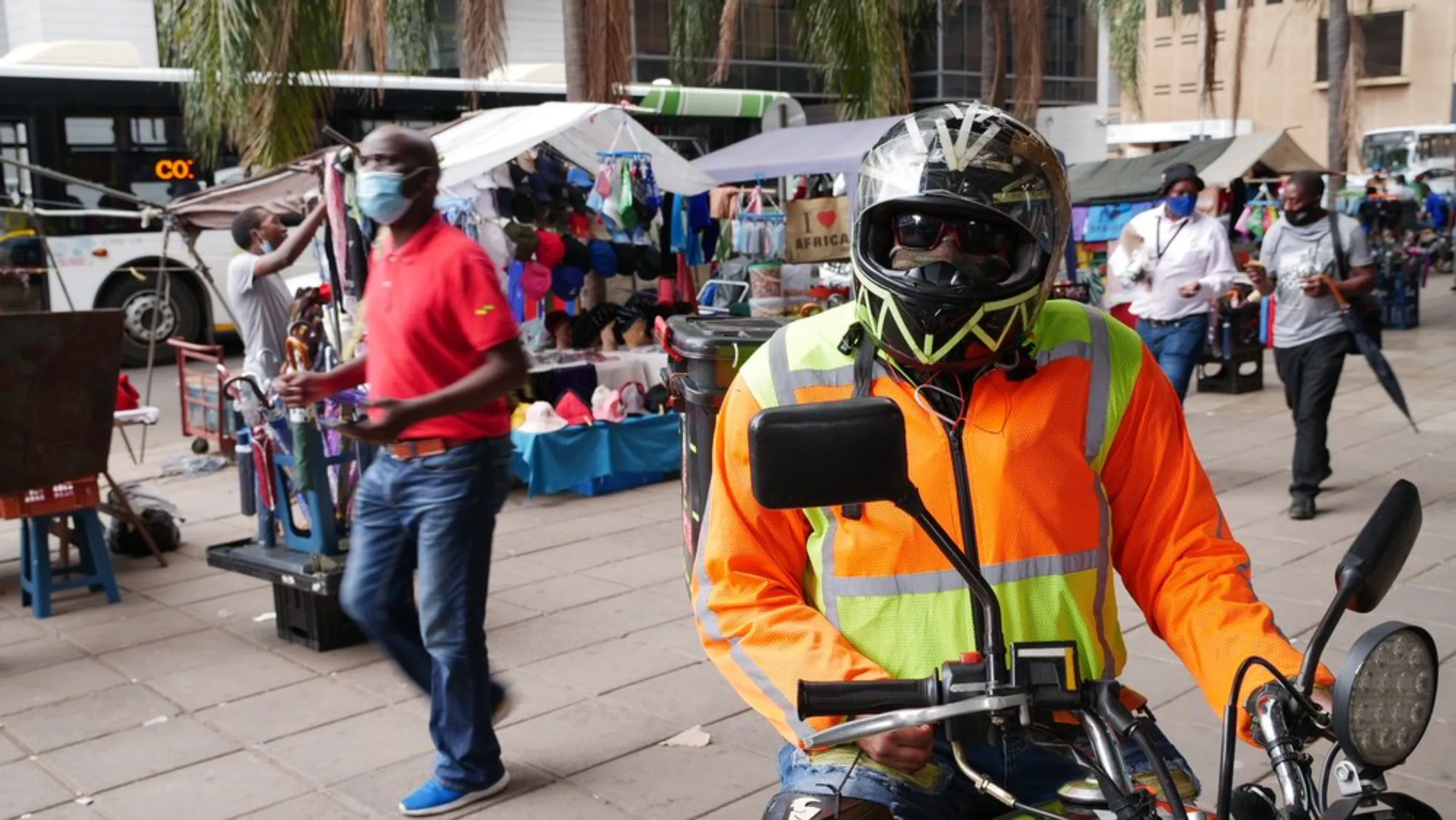 He received a payout from Checkers Sixty60 of 5,200 rand ($350) for one month of lost salary, but said this was not enough to cover his medical costs.
Checkers Sixty60 said it was following up on John's case and could not comment at this point.
In some cases couriers who are injured while driving can be compensated through South Africa's Road Accident Fund (RAF), if they find a lawyer and can show another vehicle was at fault.
"If a motorcycle delivery person is working 10 hours without a break, is exhausted, and loses control of the bike on the road, they would not be able to get anything from the fund," said Brivik.
One of Brivik's clients, Uber Eats driver Innocent Nibikora, obtained RAF compensation for his medical bills after he broke his ankle in an accident in 2017.
Nibikora said he was injured on the way to pick up a delivery and reported the accident to Uber, which in 2017 had not yet introduced the Chubb insurance option. The company "told me to take care of myself" but did not provide any compensation.
Uber said Nibikora was not "on-trip" when injured.
He is still fighting for RAF compensation for lost wages as well as for pain and suffering but COVID-19 has increased the fund's backlog of cases, Brivik said.
The RAF did not respond to several requests for comment.
---
'Too many cases to deal with'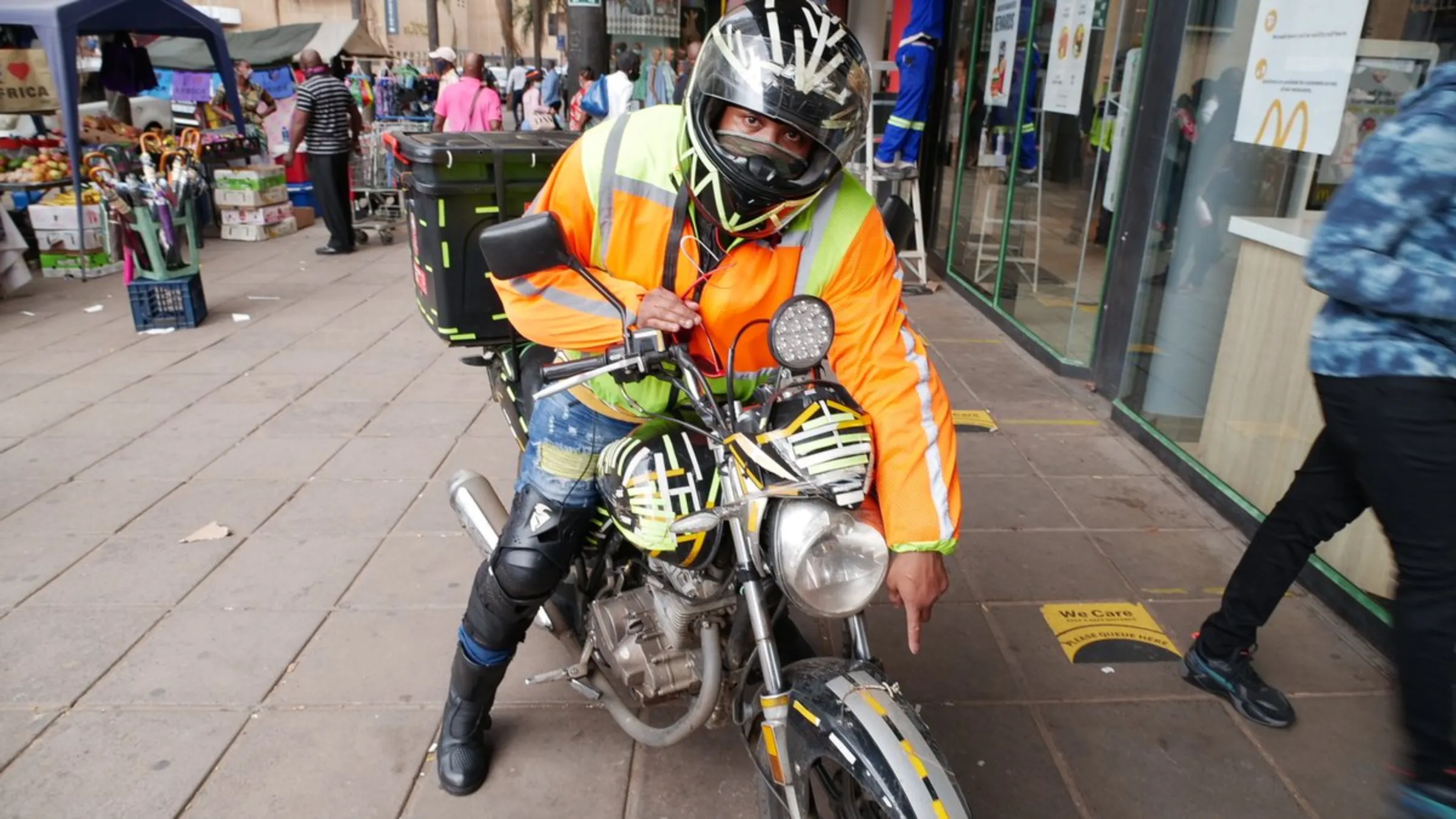 South Africa's road safety record is made worse by gig platforms' failure to provide contractors with accessible information on claiming and adequate motorcycle training, delivery drivers, former employees and rights activists say.
Six former Uber Eats employees told the Thomson Reuters Foundation that when the company launched in 2016, the priority was to get as many drivers signed up as possible, often at the expense of safety issues like the roadworthiness of vehicles.
While Uber initially sought to improve driver safety through workshops on how to call for help on the app, those efforts fell by the wayside as the company ramped up its recruitment of drivers, former employees said.
One former employee, who worked in the operations team, said "we were flooded with too many cases to deal with, and had to pick and choose who to help and how much".
"Accidents happened all the time, like one every two weeks ... people died, or broke their legs," she said, adding that photos were often sent to the courier ops team from other drivers.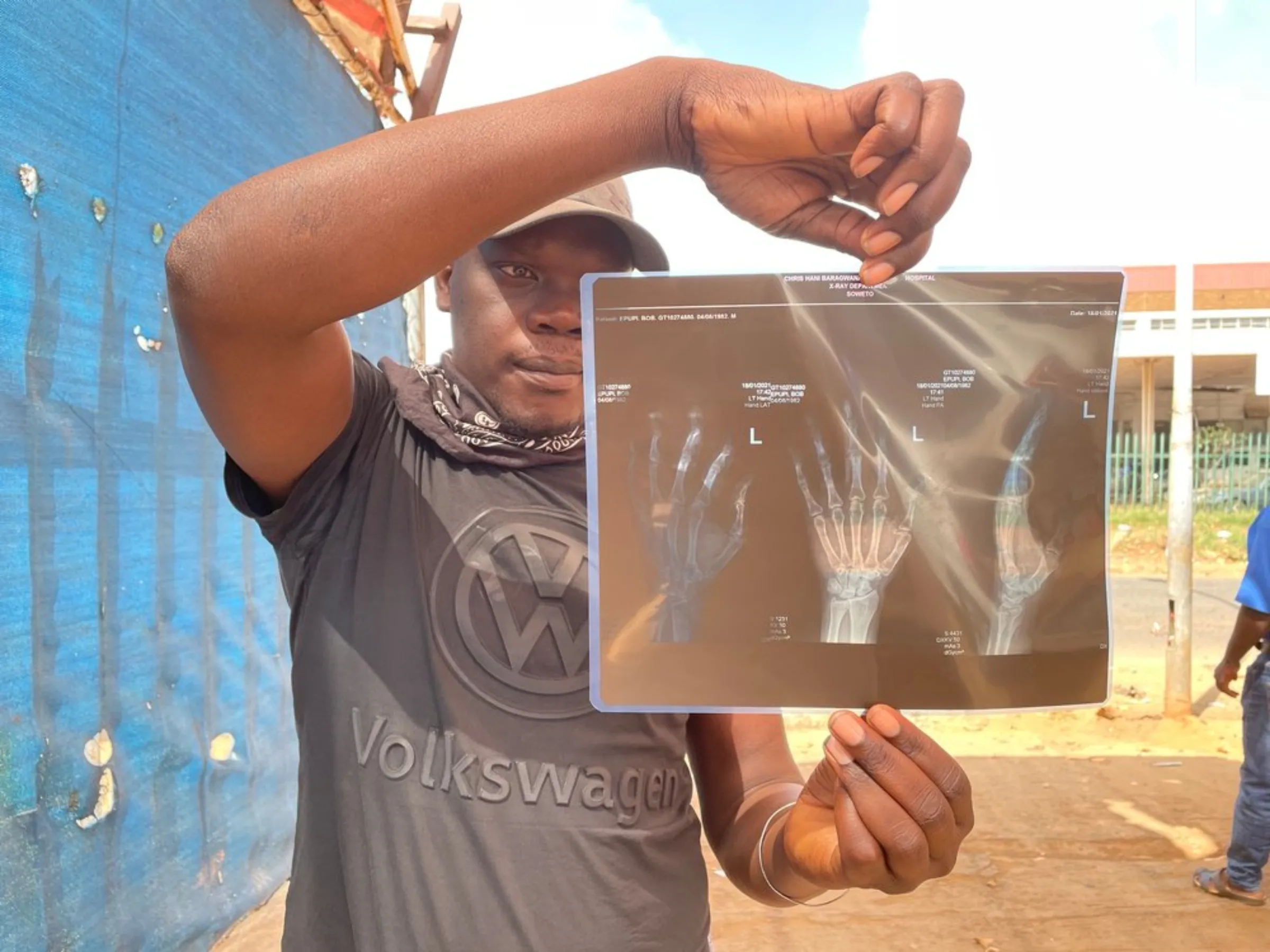 Uber said "the safety of delivery-partners is a top priority" and it "makes the immediate reporting of an issue possible, so that we can take action quickly and, if appropriate, share information with police".
The company did not comment on whether drivers were offered any motorcycle training, saying only that all drivers had to have a valid driver's license.
Drivers for Uber Eats said they received boosts on the app - of about 5-10 rand - for driving in the rain or dangerous areas, which Uber denied.
Drivers for Mr D Food said their app is paused during dangerous weather, and Checkers Sixty60 said its app works in rainy weather but it does not offer boosts to encourage drivers to take jobs in those conditions.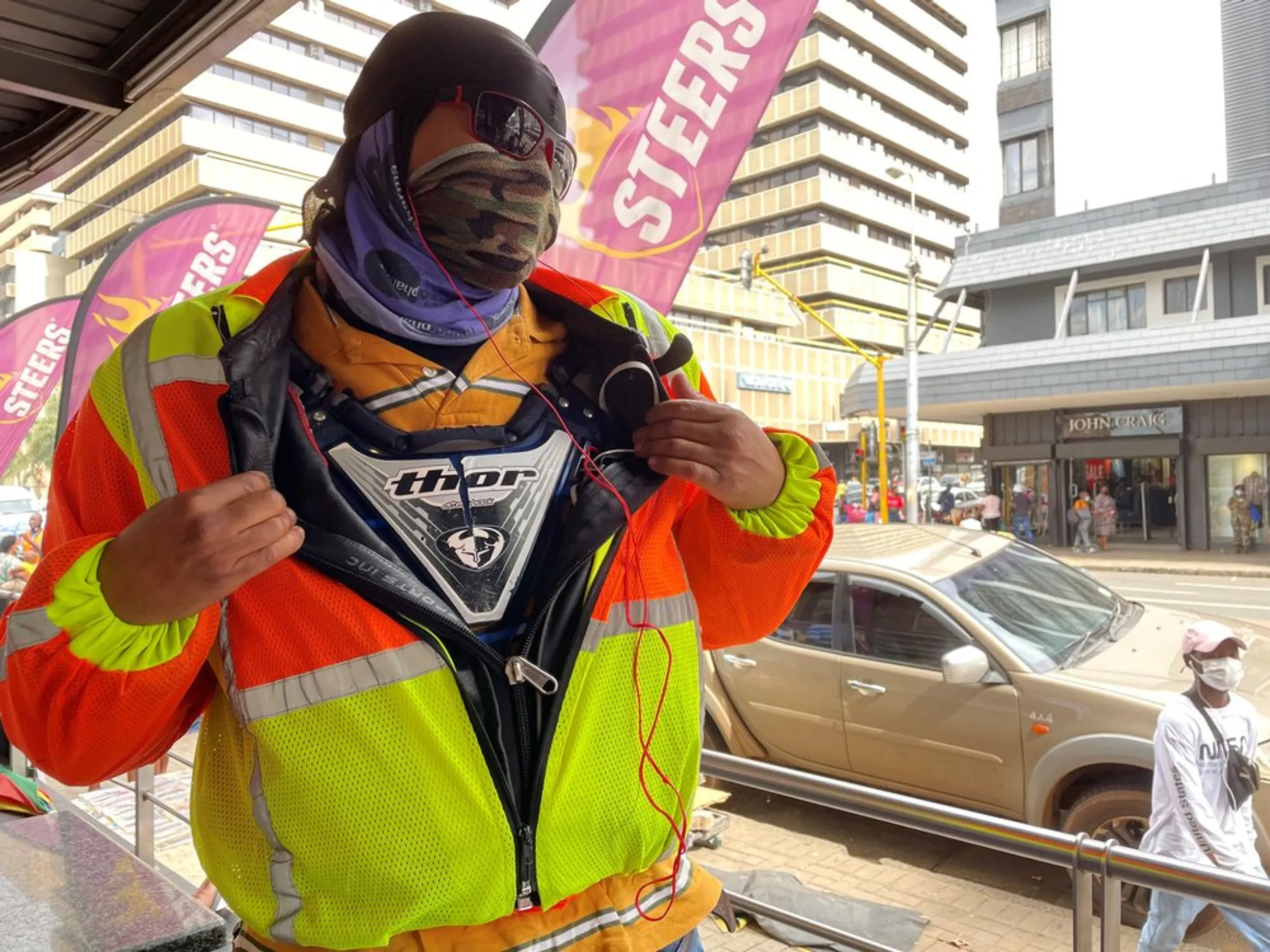 Reckless and drunk drivers at night or in rainy weather are the main cause of accidents, according to delivery workers.
Eric (not his real name), a Ugandan driver who moved to South Africa two years ago, woke up in hospital in December with his legs broken in three places after surviving a hit-and-run accident while driving a motorbike for Uber Eats.
"The hospital told me I can't walk properly for two years," Eric said from the hospital bed in Johannesburg where he has been recovering for two months.
Living on the edge of poverty pushes delivery drivers to take risks, said David, founder of an informal trade union for Ugandan Uber Eats drivers in South Africa who asked to use only his first name to protect his identity.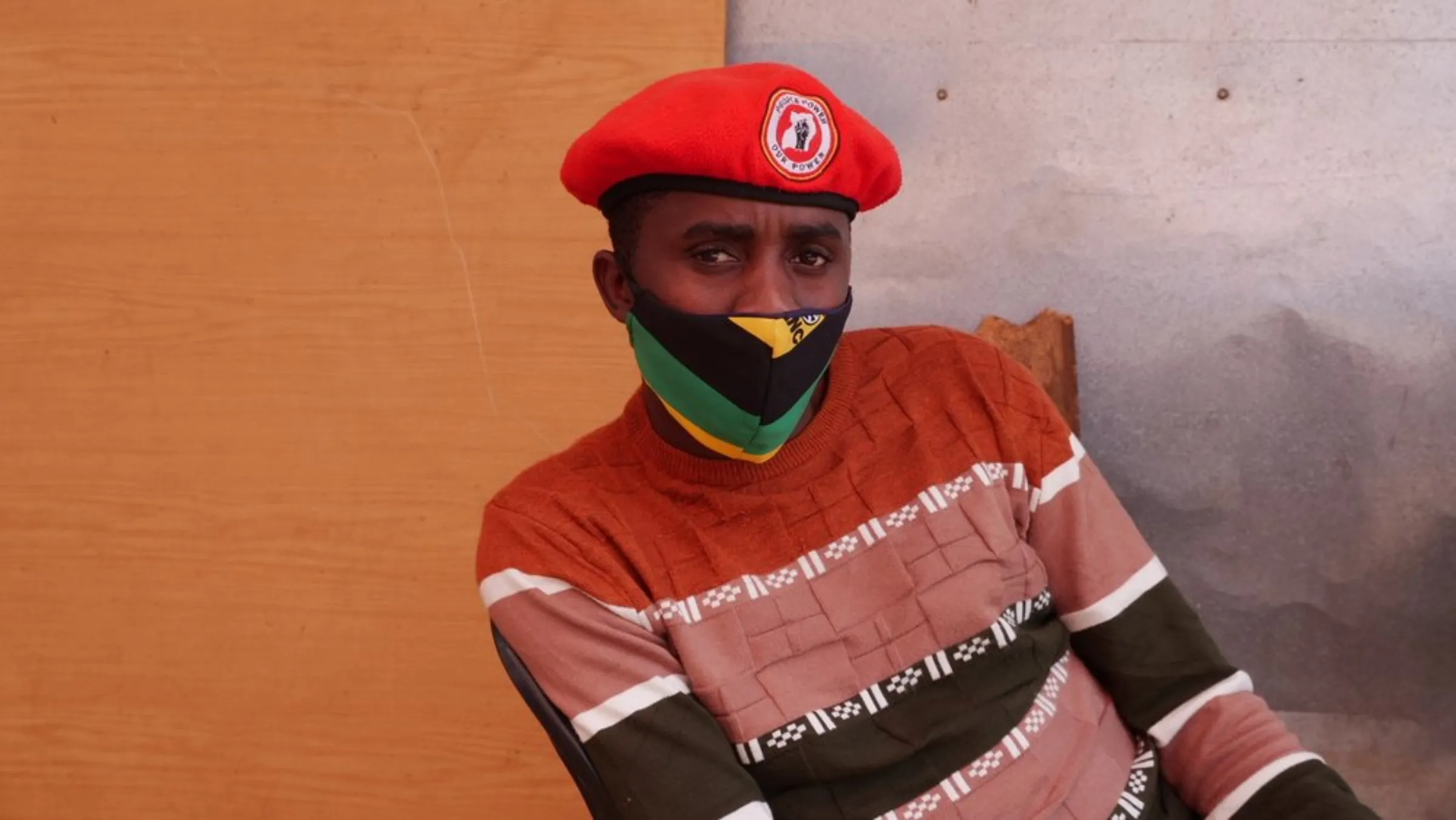 Standing in a parking lot after visiting Eric in hospital, David said he knew of about 50 delivery drivers who have been in accidents, including 10 who died in the last three years.
"Drivers are desperate, they will take an order when it is raining, or when they are tired. Some fall asleep while driving," he said.
The Road Traffic Management Corporation (RTMC), a government road safety partnership, said it had noted a "general lawlessness" by motorcyclists, adding that they promote responsible driving in schools and deploy traffic police to clamp down on reckless driving.
---
'Quicker than the ambulance'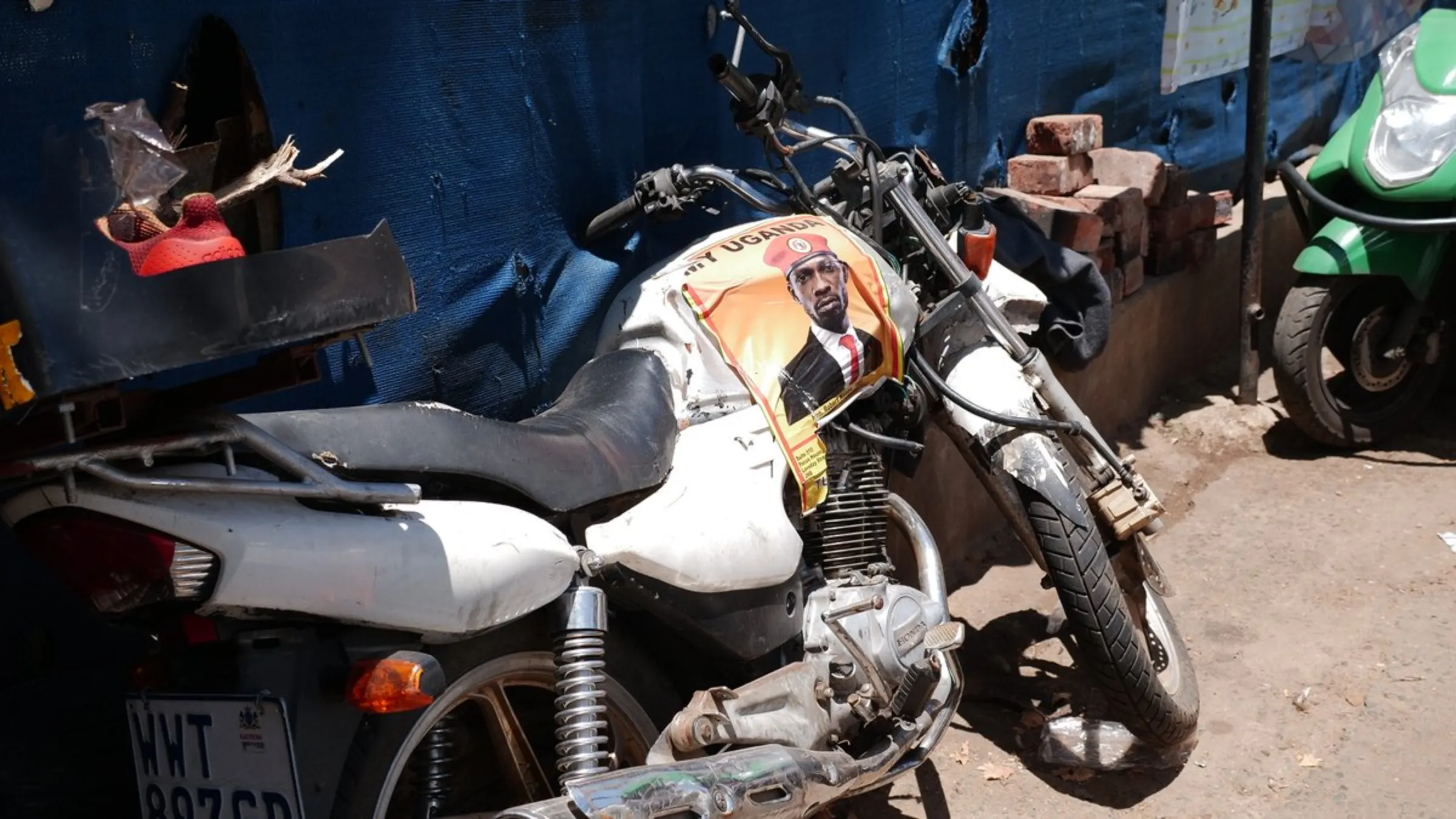 Confronted with lengthy, often unfruitful insurance claims processes and fearing their accounts could be deactivated, some drivers take matters into their own hands and turn to each other for assistance.
One WhatsApp group of nearly 240 drivers pings with late-night requests for roadside assistance or photos of crashes. Within minutes, fellow drivers respond or head out to help.
"We are quicker than the ambulance," said driver Ben.
The group - one of many in South Africa - acts as a fundraising tool from fellow drivers for those unable to work after accidents, and, in some cases, to send the bodies of deceased drivers back home to be buried.
The drivers also share advice on where to buy bikes and helmets, which roads to avoid, or where crime is rife.
Martin and two other Uber Eats drivers recently injured in accidents walk on crutches into the car wash commune.
None of them pursued financial compensation as they did not think the process would yield any results. Other drivers chip in for their food and Reuben, the Ugandan owner of the car wash, lets them stay for free.
Although these support networks exist informally, much like David's organisation, Jonker believes a formal, national union would help couriers fight for better working conditions.
Many drivers agree.
"I don't regret driving because it helps me put food on the table," said Martin, pointing to scars on his face and body.
"But we need policies that can protect us as drivers so that we are not afraid to say we need help."
Reporters: Kim Harrisberg and Avi Asher-Schapiro
Photographer: Kim Harrisberg
Text editing: Zoe Tabary and Belinda Goldsmith
Producer: Amber Milne
---
Tags
Gig work

COVID-19

Wealth inequality

Tech and inequality

Future of work

Workers' rights

Economic inclusion

Corporate responsibility
---
MORE ON Socioeconomic Inclusion
---
MORE ON Inclusive Economies
---