Hong Kong pro-democracy restaurateur sets up shop in the UK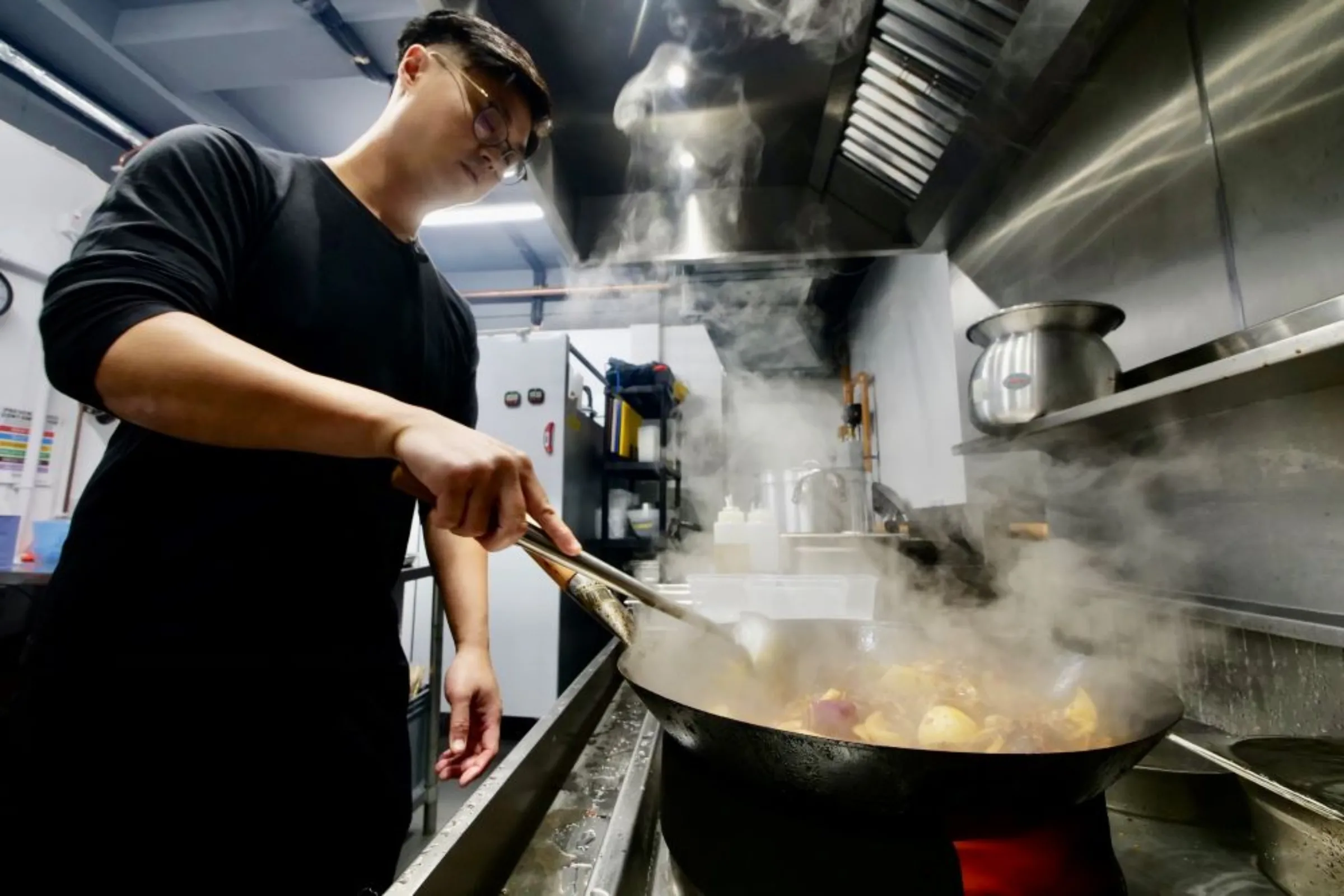 Sam Wong works in his kitchen in Croydon, south London, in September 2022. Chiu Kwan Yi/Green Bean Media/Handout via Thomson Reuters Foundation
What's the context?
Hong Kong restaurateur Sam Wong saw business boom during the city's democracy protests, but struggled due to coronavirus curbs
LONDON - Two years ago, Britain launched a scheme offering a path to citizenship for Hong Kong residents after China introduced a sweeping national security law in the former British colony.
More than 150,000 Hong Kongers have so far applied for a visa allowing them to move to Britain.
Sam Wong, 42, used to run a hotpot restaurant in Hong Kong that supported the city's democracy protests. A hotpot is a traditional dining style where food is cooked in a vat of broth on the table.
Wong moved to Britain last May with his wife and sons, aged 5 and 10, settling in Guildford, southwest of London. He now runs a hotpot delivery business from a small rented kitchen.
Britain launched its visa scheme - open to those holding British National (Overseas) status - after accusing Beijing of breaking promises to respect Hong Kong's autonomy following its return to Chinese rule in 1997.
China has said Britain should stop meddling in Hong Kong's affairs.
Here Wong tells his story to reporter Emma Batha:
My restaurant 66 Hot Pot became famous during the 2019 democracy protests. We had a Star Wars stormtrooper inside which customers could write messages on. Most were insults to the government. He wore a gas mask like the ones used by protesters when the police fired teargas.
We also had a banner that said "Liberate Hong Kong. Revolution of Our Times", and decorated the restaurant with the frog and pig mascots of the democracy movement. They've all been packed away. If anyone displayed that flag in Hong Kong today they'd be sent to jail.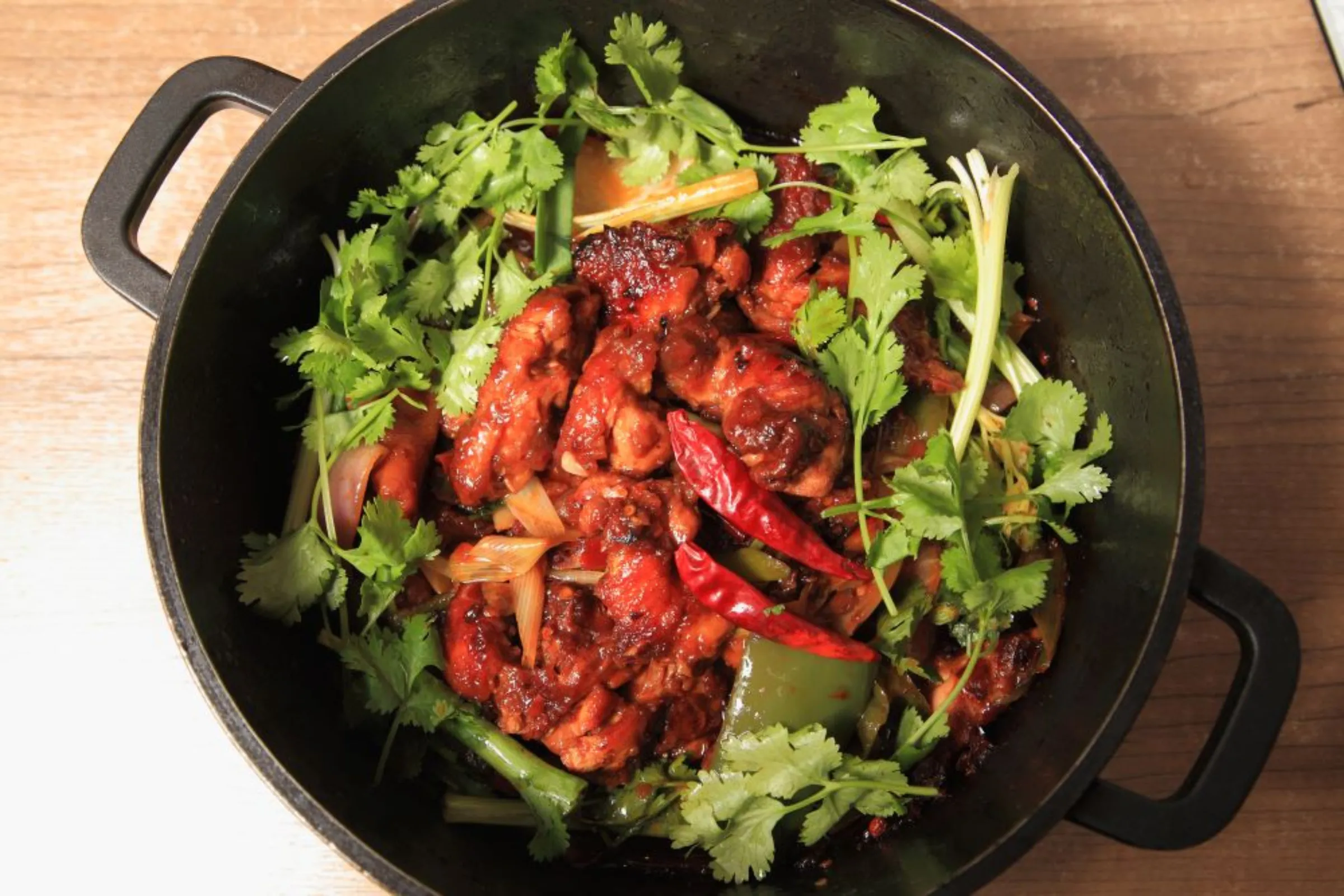 Our restaurant was part of what was called the yellow economy. Protesters spent money in "yellow" restaurants and shops that supported democracy and refused to spend money in businesses that supported the Chinese government. The idea was to create our own supply chains and keep money in this cycle.
There was also a "blue economy" supported by people who were pro-Beijing. Yellow referred to the colour of the umbrellas people used in the 2014 democracy protests to protect themselves against teargas. Blue relates to the colour of police uniforms.
In 2019, people woke up. Two million took part in the largest protest. Our restaurant became well-known and our turnover more than doubled.
But then COVID happened. The government stopped people going out to dinner because they thought it would spread the virus. This was particularly bad for hotpot restaurants because we only open at night. We were closed for more than half a year.
Hotpot is a traditional way of eating together. There's a pot of broth in the centre of the table and you order whatever meats and vegetables you want and cook them in the pot.
People may spend three hours over dinner, cooking, eating, chatting, laughing and making friends.
When the government eventually lifted the curfew, customers had to use a contact-tracing app or write down their details. Some were worried the authorities were spying on them.
One night, two customers gave fake details. The police arrested my partner and charged him. He had to pay a fine and now has a criminal record.
The police targeted yellow restaurants and businesses more than blue businesses.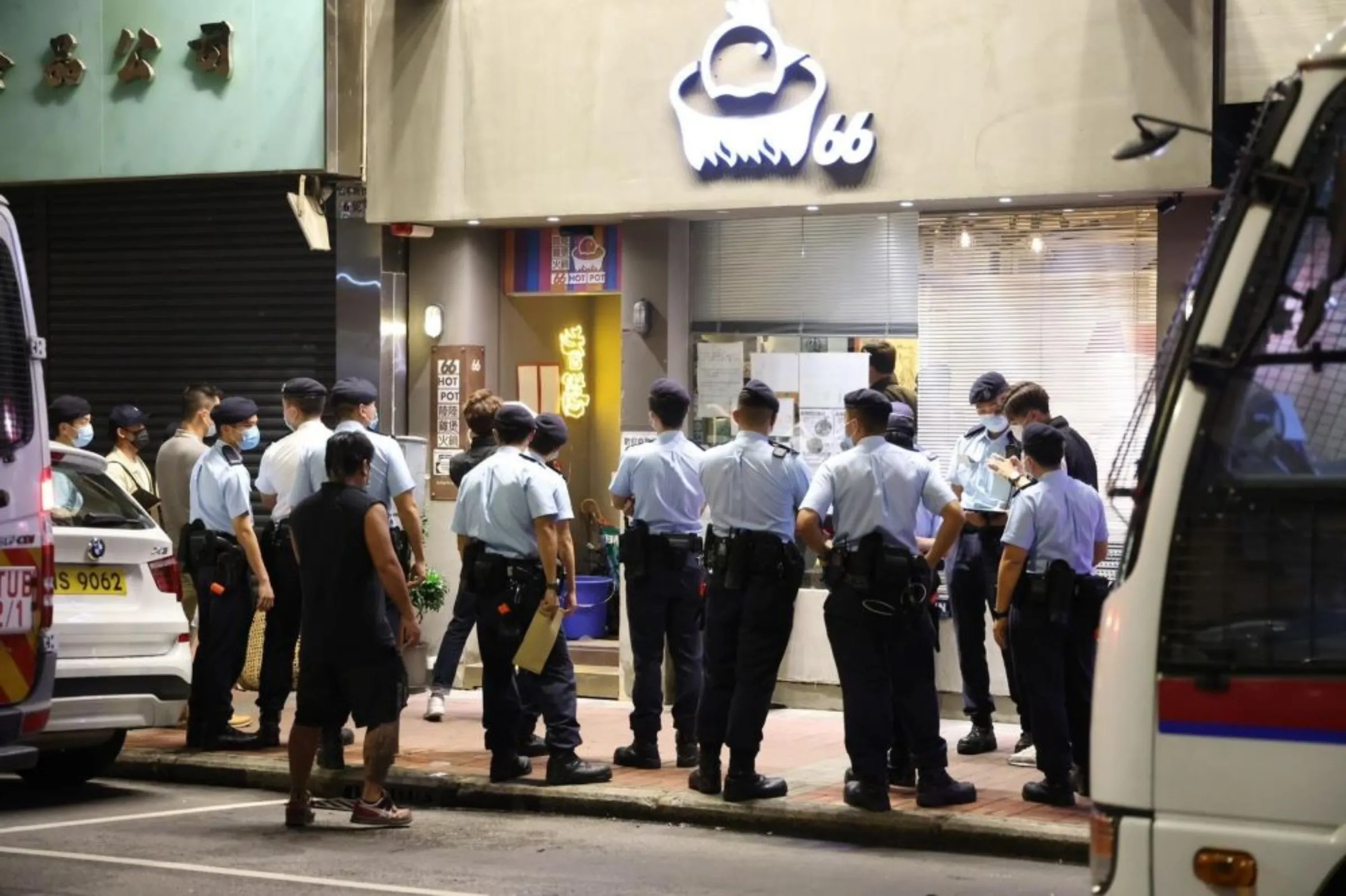 COVID restrictions became very tight again last year. We lost a lot of money. We didn't know when we'd be allowed to reopen so we made a big decision to shut down our business. When I said goodbye to my staff I was crying.
We've come to Britain for our kids. The situation in Hong Kong is bad. People who say something against the government are being sent to jail. Everyone is afraid.
My kids have settled in well. They're happy here because there's less pressure at school.
In Hong Kong it's very competitive - children go for extra tutoring and are up until 10 at night doing homework. That's the culture in Hong Kong, but here my kids play football with their friends after school.
I miss my friends and family - and Hong Kong food. But I do love British sausage rolls - I lived on them when I studied building surveying at university here 20 years ago.
I've rented a kitchen in Croydon in south London. I make bulk orders of hotpots during the week, freeze them and deliver all around the country at the weekend – Manchester, Cardiff, Nottingham. I use a courier service for Scotland because that's too far to drive.
At the moment my business is focused on people from Hong Kong. It's a taste of home for them.
I also have a building company as it's a quicker way to earn money, but I'd like to have my own restaurant again one day and introduce my food to more British people.
I'd also like to offer opportunities to others from Hong Kong. A lot of people coming here had good jobs in areas like finance or the media, but they can't find similar work because they don't speak good enough English or the culture is different.
It's important we help each other.
(Reporting by Emma Batha; Editing by Helen Popper.)
---
---
Tags
Entrepreneurship
Migration
Future of work
Economic inclusion
---