Gigs, scams, ghost work: India tech sector's dark side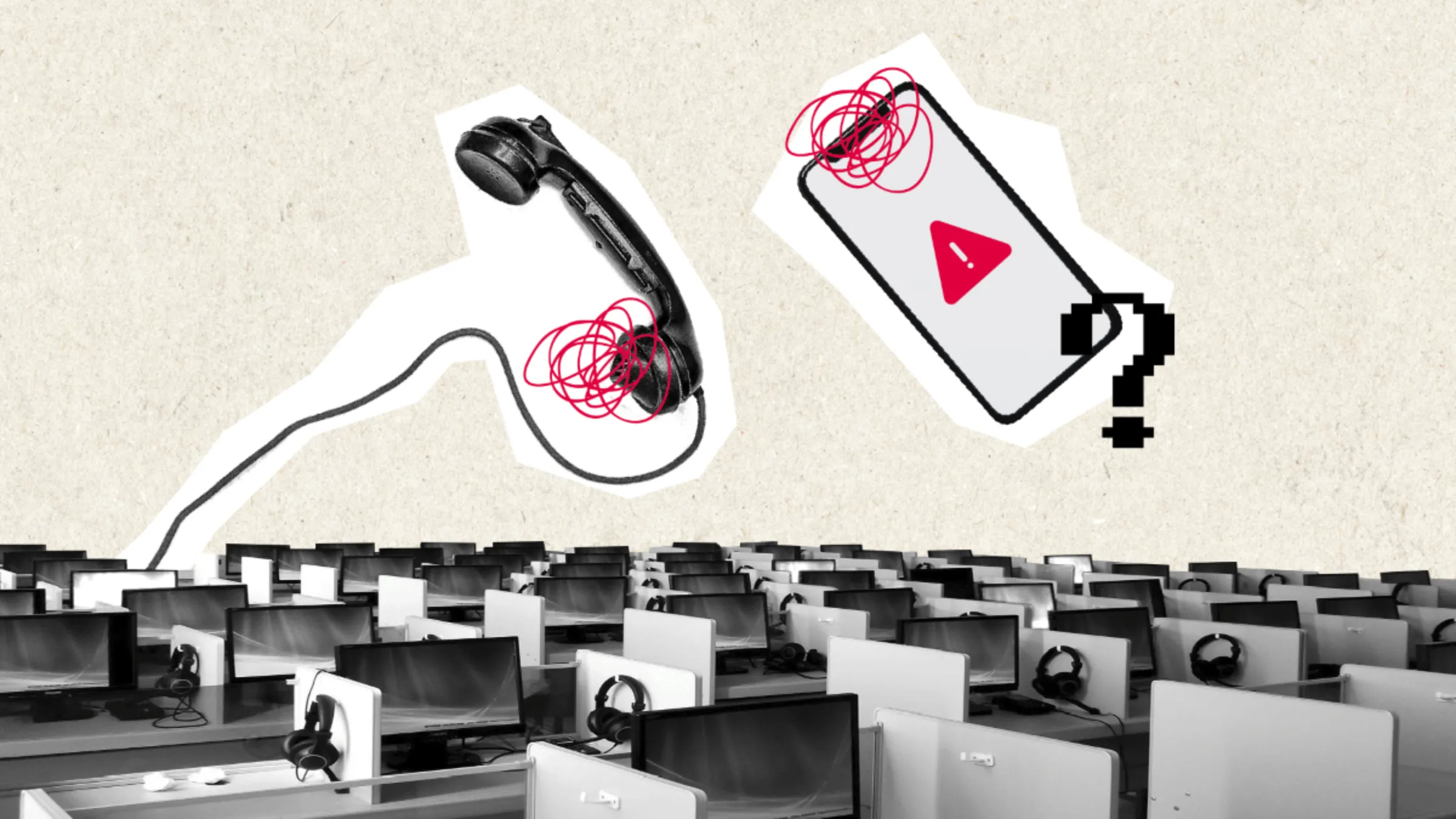 A call centre, mobile phone, and landline are shown in this illustration photo. Thomson Reuters Foundation/Nura Ali
What's the context?
With few jobs, India's youth are turning to the gig economy, scam call centres and AI microwork for low wages and few protections
India poised to be most populous country in April
Lack of jobs pushing youth into gig work, scam call centres
Low-paid work, erosion of labour rights the norm
AHMEDABAD, India - After finishing college in the western Indian city of Ahmedabad, Saurav hunted for work for more than four months before he came across an advertisement for jobs at a call centre. He signed up, not knowing it would one day land him in jail.
In his job, Saurav - who asked to go by one name to protect his identity - called people in the United States, enticed them to sign up for loans and insurance policies, then told them they needed to improve their credit score by paying $50-$100.
Only, he did not work for a bank or an insurer, but a scam call centre that pitched fake products and robbed people of money that they thought would improve their credit scores.
"I didn't realise at first. It was only much later that I realised that the job was to cheat people after speaking to other colleagues who worked there," said Saurav, 25.
"But I was already too involved in it, and I was certain that I would not get another job where I could earn 20,000-25,000 rupees ($241-$302) a month, so I continued working there," he told Context.
The call centre was one of thousands perpetuating telefraud on millions of people every day in India, the United States, Britain and elsewhere, with employees posing as tax officials, as workers at banks and insurers, and as tech support.
Indian police have raided hundreds of such centres in Ahmedabad, Delhi, Gurugram, Mumbai and Kolkata in recent years, and said they have charged thousands with fraud.
Saurav and two of his colleagues were arrested last year, and he spent five months in jail.
As he belatedly realised, was part of the dark underbelly of India's $220-billion information technology services industry that boomed as global firms outsourced customer support to cheaper workers with college degrees who spoke English.
But these very same factors also encouraged a parallel industry of scam call centres, with American citizens alone losing more than $10 billion to phishing gangs and fraud call centre operations in India last year, according to data from the Federal Bureau of Investigation cited by local media.
"All one needs is a computer or laptop, a phone, an internet connection, and data, which is available easily on the black market," said Ajit Rajiaan, a deputy commissioner of police in Ahmedabad, who has raided dozens of such operations in the city.
"The call centre can be run from a house, an office, or just about any place," he said, adding that nearly all those who have been arrested at such operations are men aged 18 to 25, with either a high school education or a college degree.
Future of work
India is poised to become the world's most populous country in April, overtaking China with more than 1.43 billion people, according to estimates by the United Nations.
It also has among the youngest populations, with more than 40% under 25 years. Yet the pace of economic growth is not enough to accommodate some 12 million people joining the workforce each year.
So educated youth - once touted as a demographic dividend - are forced to turn to the gig economy delivering food and groceries, to scam call centres, online microwork, and other low-paid jobs, analysts say.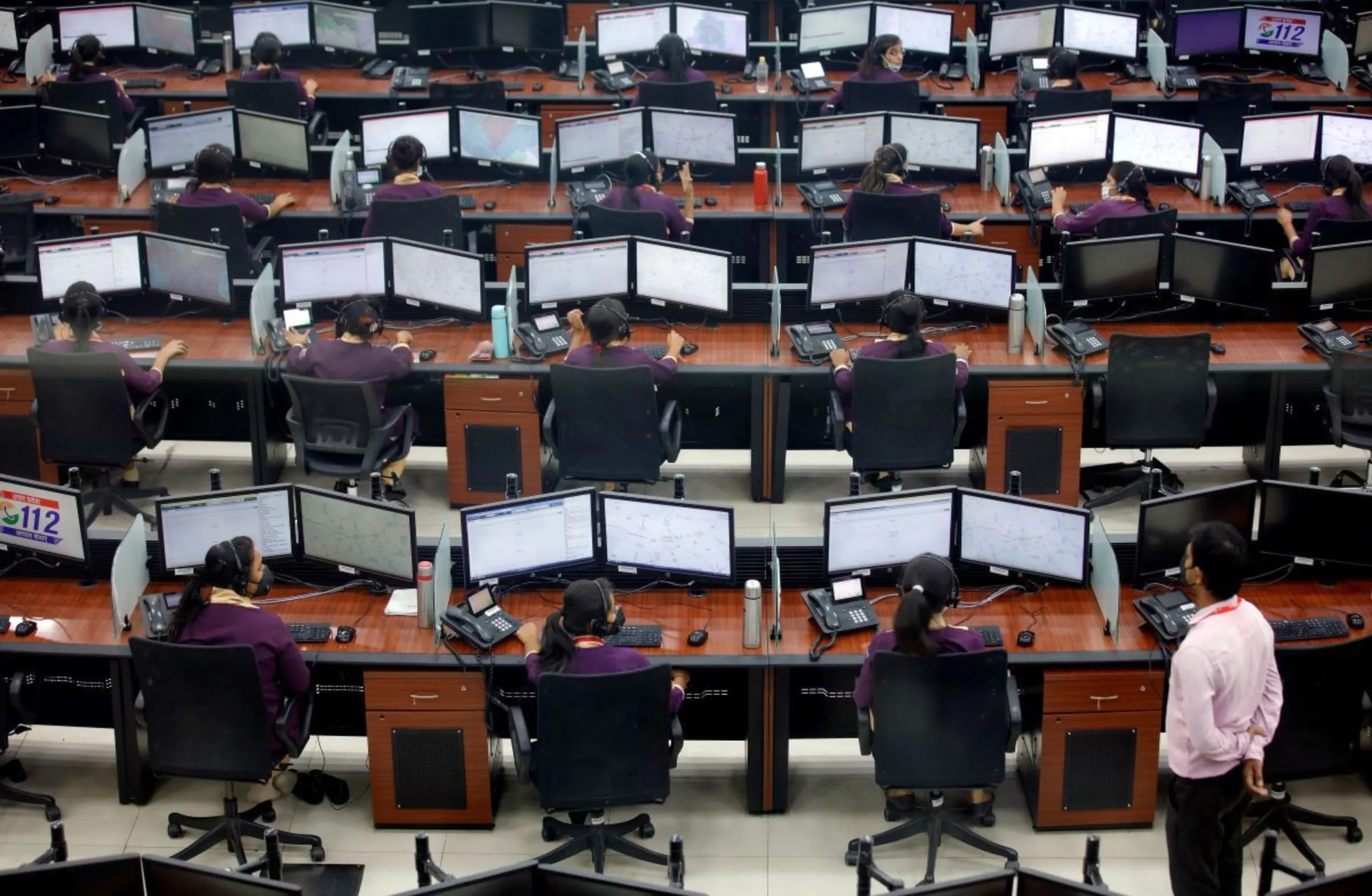 New to Context? We'd love for you to find out a little more about what we do. Click here for a selection of our best work.
"We are at a critical moment," said Amit Basole at the Azim Premji University Centre for Sustainable Employment, pointing to high rates of unemployment among educated youth, low labour force participation of women, and "forced self-employment" because of the lack of productive jobs.
"Newly created jobs are often of the precarious kind - including gig work," he added.
Mohammed Ahmed, 21, knows this first-hand.
He has worked part-time for more than two years for Zomato and Swiggy, the largest food delivery platforms in India, putting in about six hours a day and earning about 10,000 rupees a month while he goes to college.
"I will not get a job with just a Bachelor's degree. I have to also do a Master's degree," he said.
"Even then I am not sure I can get a well-paying job. So I need this job to earn a living."
India is one of the largest and fastest-growing markets for the so-called gig economy, with nearly 8 million workers in 2020-21, and forecast to expand to 24 million workers by 2029-30, according to government think-tank Niti Aayog.
But workers earn low wages and have few protections.
"The government, the industry and employers pitch gig work as the future of work, glorifying it as something that is desirable," said Rikta Krishnaswamy, a coordinator at the All India Gig Workers' Union.
"But what we are really seeing is an erosion of hard-won labour rights. With increased digitisation, gig work is only going to get bigger and worse - especially with data annotation and labelling for AI."
Ghost workers
AI relies on data annotation, which is the action of tagging content such as text, photos, audio and video so that machine learning models can recognise them.
Up to 1 million Indians could be working full-time or part-time in data annotation and labelling by 2030, estimates IT industry body NASSCOM.
Workers in India already make up about a third of remote online workers for clients largely in the U.S. and Britain, according to the International Labour Organization.
Several firms also provide managed services with full-time workers earning about 15,000-25,000 rupees a month.
"Data annotation is the current outsourcing model. But clients don't pay much because it is a low-skill job," said Muzammil Hussain, founder of Tika Data in Bengaluru that has labelled more than 20 million images and 1 million words.
"The money for this work is always going to be low because it is easy work, even if it's labour intensive," he said.
About 50,000 freelancers operate as ghost workers, getting just a few cents to label data on platforms such as the crowdsourcing website for businesses Amazon Mechanical Turk, according to NASSCOM.
Many are based in small towns, and have to deal with uncertain hours and wages.
"It's hard to get an account, and there is a limited number of jobs for workers in India," said Naga Raj, 28, who has done on-demand tasks on Amazon Mechanical Turk for more than three years.
"I may do 10-12 tasks, but only two or three may get approved, and I will only get paid for those - but I don't have a choice," he said.
Workers like Raj are at the "bottom of the AI value chain" with no prospect of higher wages or upskilling, said Urvashi Aneja, director of Digital Futures Lab, who studies the platform economy.
"There is a strong policy push that India can be the back-end for global AI production. But a lot of this work is very precarious, and it's not being thought through holistically, from the point of view of worker welfare or longevity," she said.
"It's a pretty bleak outlook: a lot of the clickwork and piecework that is being outsourced now will also get automated."
($1 = 82.9249 Indian rupees)
---
---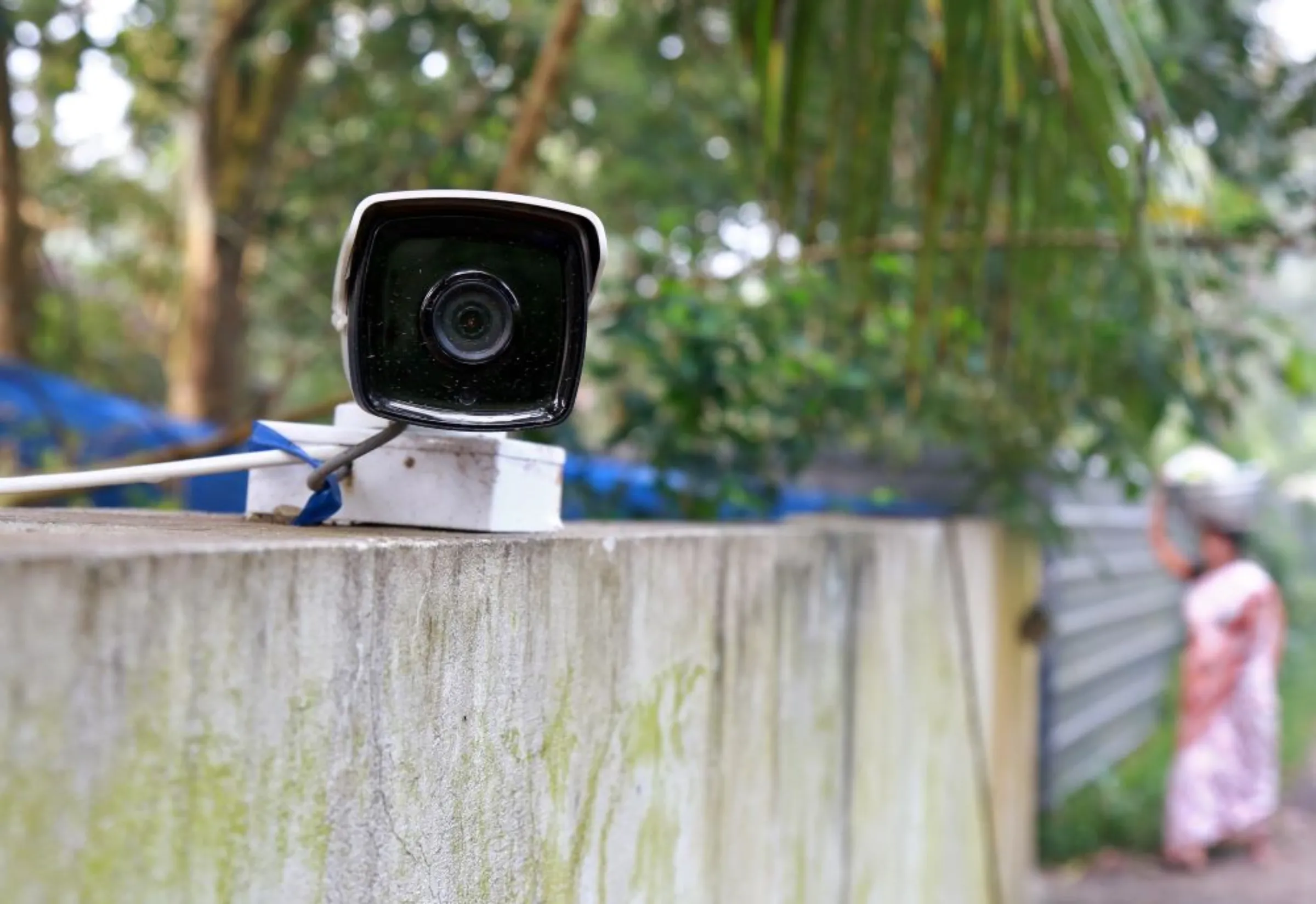 ---
Tags
Gig work

Future of work

Tech regulation

Underground economies

Corporate responsibility
---