India's moderation councils – more government censorship?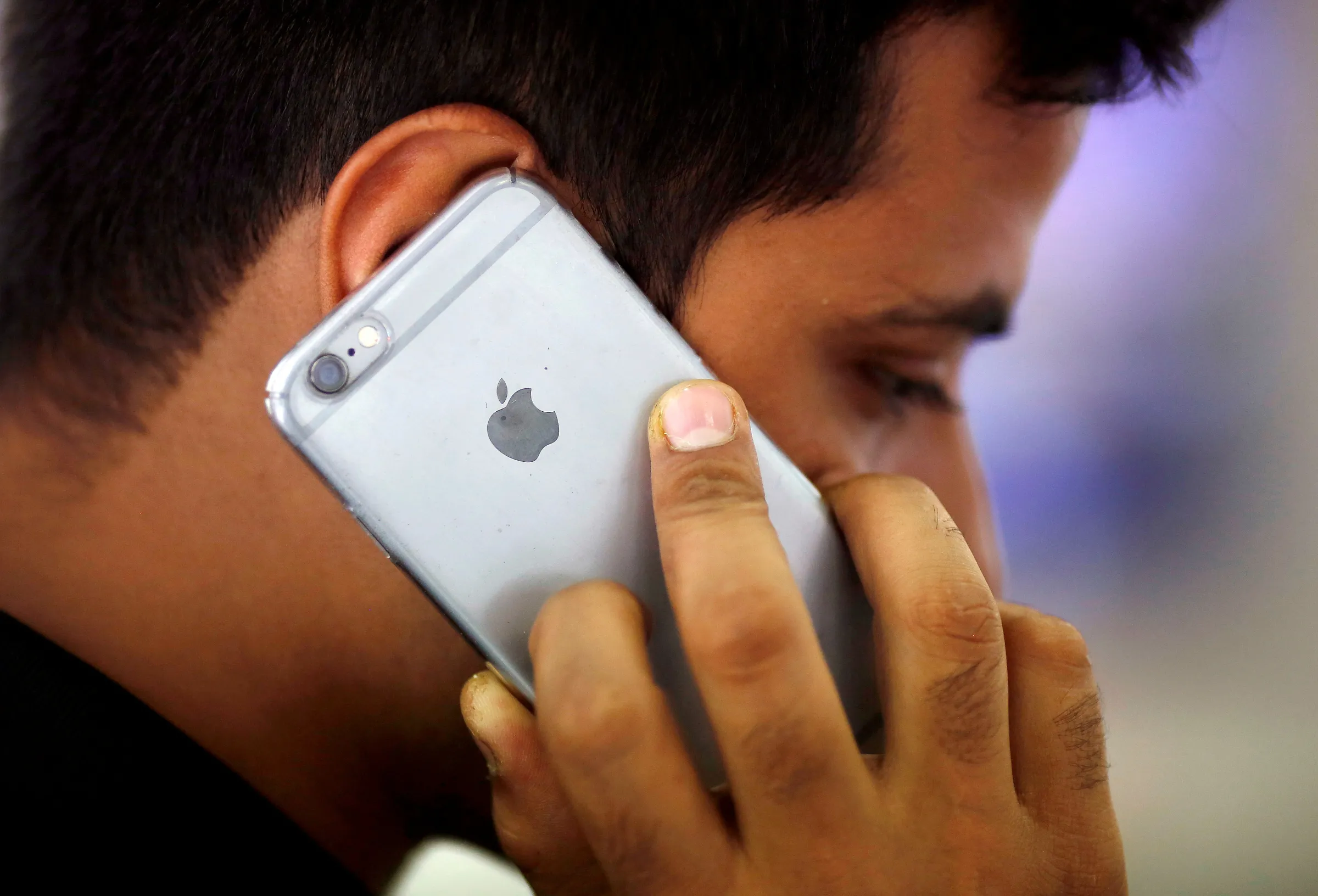 A man talks on his iPhone at a mobile phone store in New Delhi, India, July 27, 2016. REUTERS/Adnan Abid
The rule would make bureaucrats arbiters of free speech online, and will likely have disastrous consequences for citizens
Prateek Waghre is policy director, and Tejasi Panjiar is associate policy counsel, at the Internet Freedom Foundation.
The Indian government began to dictate rules on how online content must be regulated in 2021, when it notified the Information Technology (Intermediary Guidelines and Digital Media Ethics Code) Rules, 2021 (IT Rules, 2021). The Rules, which increased compliance burden and introduced heavy penalties for social media platforms, were widely contested and criticised for incentivising private entities to become arbiters of permissible speech.
Despite widespread concerns over the threat to freedom of speech and expression, the government then amended the Rules and introduced the Information Technology (Intermediary Guidelines and Digital Media Ethics Code) Amendment Rules, 2022 (Amended IT Rules). Through these amendments, content moderation powers were extended to several government appointed committees termed as the Grievance Appellate Committee (GAC), which will consist of a chairperson and two whole-time members appointed by the federal government.
The GAC will be responsible for the adjudication of any appeals raised by users against the decision of social media platforms to remove or not remove content. The establishment of an all-powerful, non-independent committee is concerning, as this would make bureaucrats - rather than an independent judicial or regulatory body - the arbiter of permissible speech on the internet.
Further, since non-compliance would still invite penalties on local employees of social media platforms, it would incentivise them to suppress any speech that may not be palatable to the government. The amended Rules could thus push platforms to proactively censor content, which is in violation of the directions of the Supreme Court, which has held that intermediaries cannot decide permissibility of any content without an order of a court or an order by the government.
While the GAC has ostensibly been introduced due to platforms' failure to adequately and satisfactorily address user grievances, it remains unclear whether the former will be able to do justice. The GAC has 30 days to resolve user appeals, but it is not clear how the GAC would tackle a large number of appeals within this limited time frame.
Since platforms themselves often reveal the complaints received, it is only natural to question the GAC's competence and effectiveness in going through what could amount to tens of thousands of appeals per month. Due to the lack of transparency around the GAC's functioning, as well as the absence of any applicable, or legal framework for selection for appeals, one might assume that the GAC may have to resort to a pick-and-choose policy, thus leading to a risk of bias and hasty decision making.
The GAC is also not desirable because it attempts to solve broader societal issues that are systemic in nature, by dealing with individual appeals on a case-to-case basis. Such an approach is likely to fail, as each appeal is related to a piece of content that brings with it a number of complexities, and thus the decisions will likely be neither repeatable nor broadly applicable.
The government must thus, before undertaking moderation of online content, first attempt to understand the issue at hand, and the underlying factors. Subsequently, any powers to moderate online content must be given to independent authorities, to act as a check against concentration of power with a few social media platforms.
While the amended IT Rules attempt to increase accountability of social media platforms to their users, they fail to make the GAC accountable to users. There appears to be no obligation on the GAC to provide either the platforms, the users raising complaints, or the affected users with the reasoning and justification behind a decision on their appeal.
In the absence of sufficient checks and balances such as transparent reporting mechanisms, the accountability of the GAC is further reduced. The introduction of unreasonable restrictions on online free speech and user rights by the IT Rules, 2021 was acknowledged not just by experts, activists and courts in India, but also worldwide.
However, the Amended IT Rules further expands these restrictions by allowing a government-appointed committee to decide which content should stay up and which shouldn't. It is very likely that its impact will have disastrous consequences on users' right to free speech online.
---
Any views expressed in this opinion piece are those of the author and not of Context or the Thomson Reuters Foundation.
---
Tags
Content moderation
Tech regulation
Social media
---