IPCC climate report: Slash emissions by 2030 for liveable future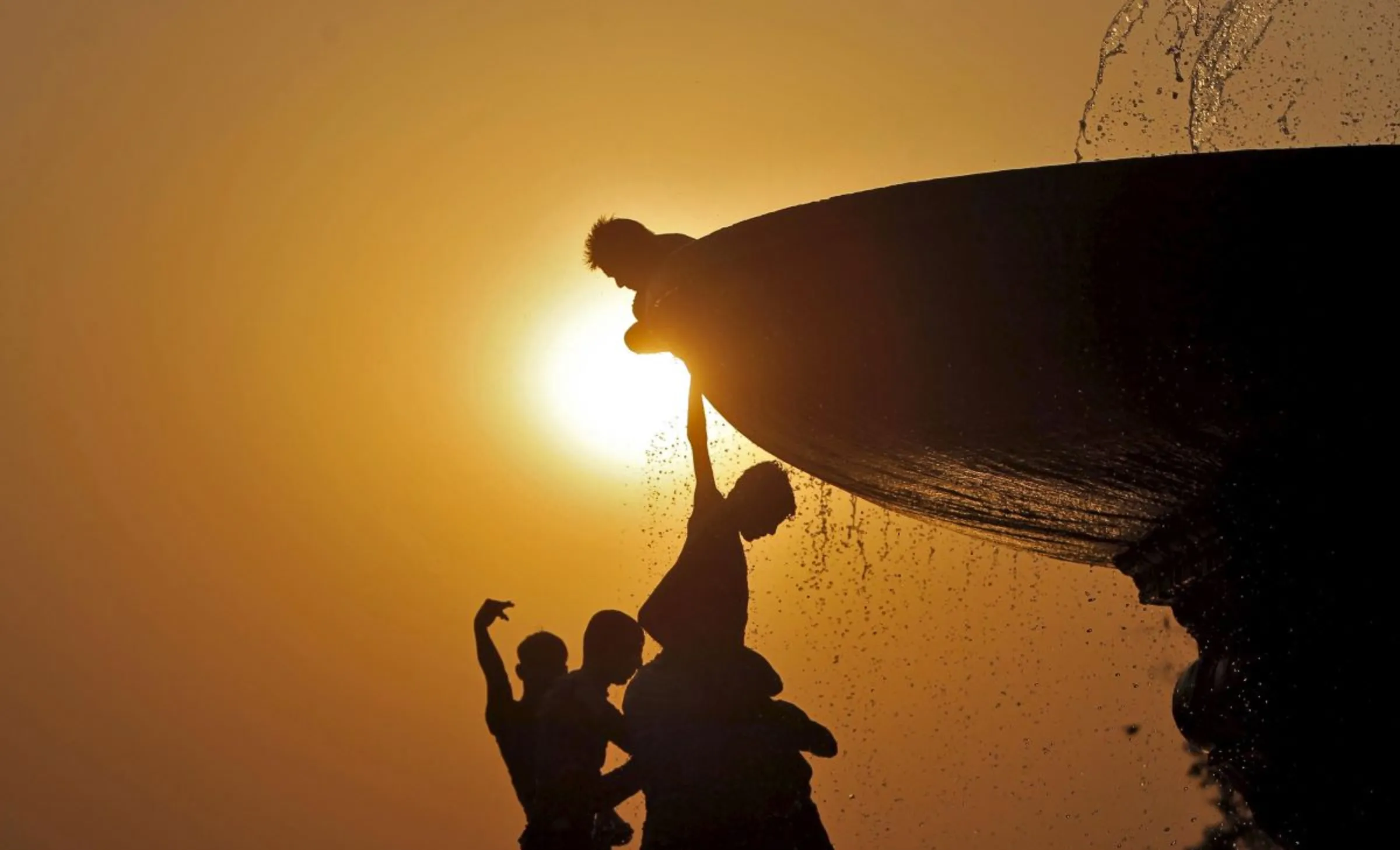 Boys cool off under a water fountain on a hot summer evening in New Delhi, India, April 25, 2016. REUTERS/Anindito Mukherjee
What's the context?
Latest IPCC climate report calls for urgent action from governments, investors and businesses to cut emissions this decade if global temperatures are to remain below 1.5 degrees
More intense heatwaves and heavier rainfall are among the extreme weather that will increase the risks to human health and natural ecosystems unless action to slash emissions is stepped up by 2030, scientists said in a key climate report on Monday.
Keeping global warming to 1.5 degrees Celsius above pre-industrial levels - a goal of the 2015 Paris Accord - will require deep, rapid and sustained greenhouse gas emissions reductions, the Intergovernmental Panel on Climate Change (IPCC) said in a report approved by 195 governments.
"Mainstreaming effective and equitable climate action will not only reduce losses and damages for nature and people, it will also provide wider benefits," said IPCC Chair Hoesung Lee.
"If we act now, we can still secure a liveable sustainable future for all."
More than a century of burning fossil fuels, coupled with unequal and unsustainable energy and land use, has led to global warming of 1.1C so far, the report said.

This has driven worsening extreme weather and rising seas that have caused increasingly dangerous impacts in every region of the world, scientists said.
Loss and damage caused by climate change hits the most vulnerable people and ecosystems especially hard - but taking the right action now could result in the transformational change needed for a sustainable, equitable world, they added.
"Almost half of the world's population lives in regions that are highly vulnerable to climate change," said Aditi Mukherji, one of the report's 93 authors.
"In the last decade, deaths from floods, droughts and storms were 15 times higher in highly vulnerable regions."
In this decade, accelerated action to adapt to climate change is essential to close the gap between existing measures and what is needed, the report added.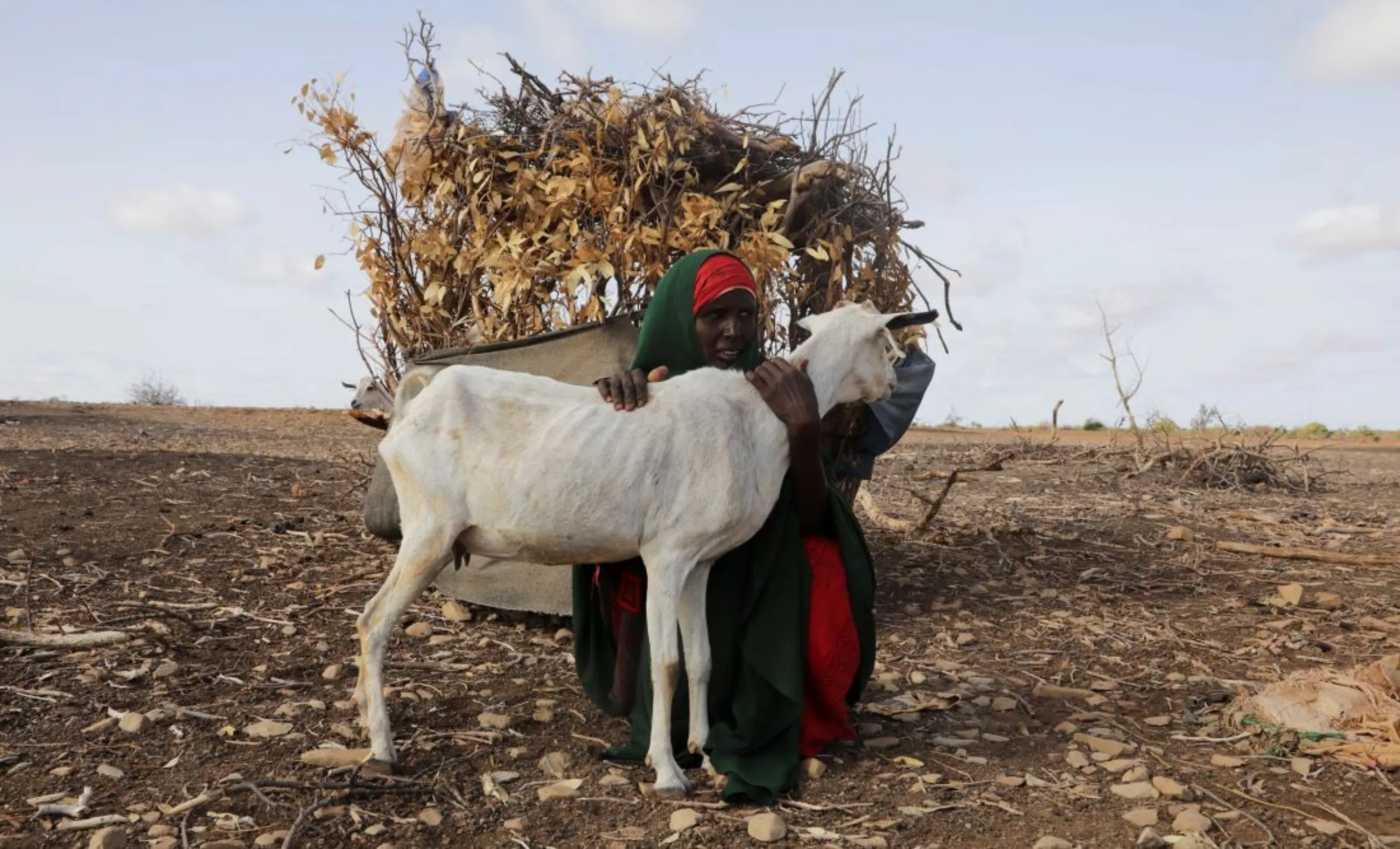 Global greenhouse gas emissions - which are still rising - should be decreasing by now and will need to be cut by almost half by 2030, if warming is to be limited to 1.5C, it said.
Scientists called for urgent efforts to tackle climate change with actions to reduce or avoid greenhouse gas emissions in ways that provide wider benefits.
Examples include low-carbon electrification, walking, cycling and public transport that enhances air quality, improves health and employment opportunities across society, they said.
There is sufficient global finance to make green investments and rapidly cut emissions if existing barriers are lowered, it added, calling for action from governments, investors, central banks and financial regulators.
Here are selected comments from climate scientists, officials, activists and researchers on the report:
Antonio Guterres, United Nations Secretary-General:
"The climate time-bomb is ticking. But today's IPCC report is a how-to guide to defuse the climate time-bomb. It is a survival guide for humanity. As it shows, the 1.5-degree limit is achievable. But it will take a quantum leap in climate action.
"This report is a clarion call to massively fast-track climate efforts by every country and every sector and on every time-frame. In short, our world needs climate action on all fronts -- everything, everywhere, all at once ... We have never been better equipped to solve the climate challenge – but we must move into warp speed climate action now."
Ralph Regenvanu, minister of foreign affairs, international cooperation and external trade for Vanuatu:
"More than ever, science is clear about the need to move away from fossil fuels. If we don't act fast to tackle the source of this crisis, the loss and damage that my people just experienced with cyclones Judy and Kevin will continue to occur with even greater force and costs.
"The IPCC notes that staying within a 1.5 degrees temperature rise is only achievable with urgent action to phase out coal, oil and gas. Only this will lead us to drastic cuts in emissions and a just transition to clean and accessible energy for all."
Firhad Hakim, mayor of Kolkata in India:
"Science has clearly and repeatedly rung the alarm bells that staying below 1.5 degrees to avoid the worst scenarios of the climate emergency requires immediate and rapid action to end the use of fossil fuels.
"We need a rapid and equitable phase out of all kinds of fossil fuels to protect millions of people from energy and food insecurity, air pollution and impacts to health.
"Developing countries are the most vulnerable to climate change, despite us having historically contributed the least to the crisis."
Kristina Dahl, principal climate scientist at the Union of Concerned Scientists:
"It's been almost 33 years since the first IPCC report was issued. Instead of triggering a global wakeup call to policymakers around the world, global emissions have only increased since then — by a whopping 54%. That's in no small part due to the fossil fuel industry's deep-pocketed opposition to climate action at any level and its unfettered access to elected officials.
"As a result, limiting warming to 1.5 degrees or less will, at this point, be exceedingly difficult. But now is not the time - nor will it ever be the time - to throw in the towel. There is simply too much at stake."
Anne Christianson, director of international climate policy at the Center for American Progress:
"The IPCC reports leave us no doubt of the threat posed by the climate crisis - and that we have only a handful of years to meet the global 1.5 degrees warming target.
"However, what we also now have is the knowledge, technology, and tools to meet this challenge. The $369 billion in investments that the Biden administration made in the Inflation Reduction Act is driving a race to the top, spurring greater innovation, and spending on clean energy and resilience from other global economic powers.
"As we see the EU proposing new measures to rival the scale of US investments and fuel the clean tech boom at the pace we need this decade, we also must demand the political change that makes these investments durable and catalyses a permanent clean energy transition."
Tom Mitchell, executive director at the International Institute for Environment and Development:

"We are seeing first-hand the cost of inaction on climate change. While many rich countries are suffering a cost-of-living crisis, people in lower-income countries, who have done the least to cause this, are losing their lives and livelihoods as the rains fail, the heat ramps up and drinking water turns to salt.
"The IPCC report is unequivocal that slashing emissions, adapting to the threats, and tackling the losses and damages already happening all need massive, simultaneous action now. Whether we like it or not, the only option is one of solidarity and shared responsibility, where everyone has to do their part."
Alden Meyer, senior associate at climate think-tank E3G:
"This report confirms what we already know: we are seriously off track from meeting the goals of the Paris Agreement. In the run up to December's COP28 UN climate summit in Dubai, leaders, ministers, and negotiators must work together to speed up the end of the fossil fuel era, strengthen climate resilience, help vulnerable communities cope with mounting climate impacts, and unlock much greater sums of money for climate action.
"The good news in this report is that we can still course-correct Spaceship Earth onto a more sustainable, prosperous path. But there is no more time to lose."
Ani Dasgupta, president and chief executive officer at the U.S.-based World Resources Institute:
"IPCC scientists don't mince words on the biggest threat to humanity: continuing to burn fossil fuels. Despite the rapid growth of renewable energy, fossil fuels still account for over 80% of the world's energy and over 75% of global greenhouse gas emissions.
"Without a radical shift away from fossil fuels over the next few years, the world is certain to blow past the 1.5 degrees goal. The IPCC makes plain that continuing to build new unabated fossil fuel power plants would seal that fate.
"Despite their dire warnings, the IPCC offers reasons to be hopeful. The report shows a narrow path to secure a liveable future if we rapidly correct course. This involves deep emission reductions from every sector of the economy, as well as much greater investments to build resilience to climate impacts and support for people facing unavoidable climate losses and damage."
Teresa Anderson, global lead on climate justice at ActionAid International:
"For too many years, the elusive promises of techno-fixes or carbon offsets have allowed the biggest polluters to string us all along. Enough is enough.
"There is only a narrow window of opportunity to limit warming to 1.5 degrees, avoid runaway climate breakdown, and protect billions of people. But we can only do this if governments are willing to treat this report as a clear mandate for courageous action."
Stephanie Roe, global lead scientist for climate and energy at WWF and lead author on the IPCC working group III report:
"Weaving together the findings from the multi-thousand page reports published over the last few years, it very clearly lays out the devastating impacts climate change is already having on our lives and ecosystems all around the world, the harsh future we all face if we don't get our act together, and the solutions we can implement now to reduce emissions and adapt to climate change.
"Some countries are already achieving sustained emissions reductions, but action is not yet at the scale or speed we need. With current emissions still at their highest level in human history, we are way off course, and the window to limit warming to 1.5 degrees is rapidly closing."
Eli Mitchell-Larson, chief science and advocacy officer and co-founder at environmental group Carbon Gap:
"The science is clear: rapid emission cuts must remain at the heart of global efforts to fight climate change, but carbon removal at the gigatonne scale is crucial if we are to deliver a safer climate for people and planet.
"The IPCC made this clearer than it's ever been. Removals can help us reach net zero faster, and thereafter give us the option of bringing carbon in the atmosphere back down to safer levels."
Harjeet Singh, head of global political strategy at Climate Action Network International:
"Governments have no excuse to ignore the emphatic warning for this critical decade. They must act fast to reject fossil fuels and stop any new expansion of oil, gas and coal. The blueprint for climate action presented by the IPCC is not short of solutions and infused with enough hope."
"Governments must strengthen efforts to protect communities from worsening and irreversible climate impacts, such as sea-level rise and melting of glaciers, which pose an existential threat to many communities. Scaling up finance must be the key lever to make the transition to a climate stable future in a just and equitable manner."
(Reporting by Michael Taylor and Megan Rowling; editing by Megan Rowling.)
---
---
Tags
Extreme weather

Adaptation

Climate policy

Climate and health

Loss and damage

Communicating climate change

Climate solutions
---