As smartphone use grows, users' trust wanes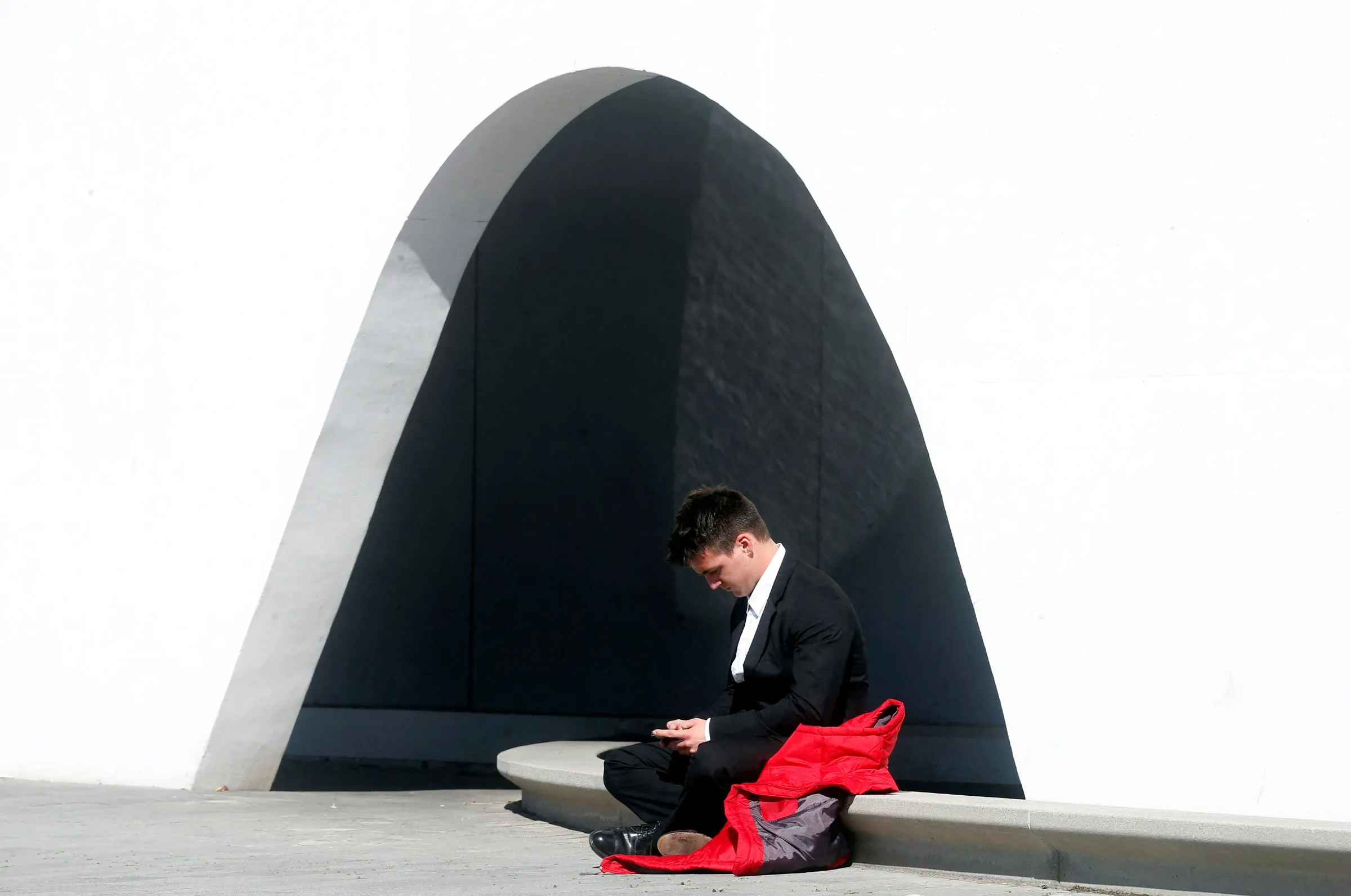 A man uses his mobile phone near the entrance to Mobile World Congress in Barcelona February 22, 2014. REUTERS/Albert Gea
While mobile phone usage has grown consistently, there are also rising concerns about the risk of spam, fraud, and the lack of privacy
Dario Betti is the CEO of Mobile Ecosystem Forum, a global trade body.
The smartphone is more central to our lives than ever before, but users are growing ever more fearful. It seems almost counterintuitive: we trust our mobiles to deliver information, entertainment, and keep our secrets, but even as more people access services via their mobiles, we regard them with suspicion. The growing ease of mobile banking, ordering of food and cabs, and dating is offset by growing concerns about the risk of spam, fraud, and the lack of privacy.
For the last eight years the Mobile Ecosystem Forum has run an annual global survey on consumer trust in mobiles, and the trend is clear: the overall level of distrust is increasing.
We already know that users are embracing more services on mobile than ever before. There are 3.5 billion smartphone users in the world and, according to the MEF Global Trust Report 2022, 69% are listening to music on their devices, 67% have accessed social media or played a game, and – because of the pandemic - 27% have checked a Health Pass on their mobile in the last year.
The report also showed that 61% of users surveyed avoided sharing personal information on their mobile phones due to privacy concerns. A majority claimed to avoid sharing personal information online, and expressed concern over the amount of data being collected about them. The industry must reflect on the way personal data is used.
While accessing social media networks is one of the most popular activities on smartphones, yet they are the lowest trusted actors for sharing data – only 34% of people said they felt confident about sharing personal data via social media networks. At the same time, 58% of users said they would share health information with their doctors via their mobiles. Even retailers fared better than social media networks, and more users worldwide – about 40% - said they trusted governments with their data.
With the growth in mobile usage has come increased exposure to harm and nuisance in the form of unsolicited messages or spam, phishing and smishing attempts. Users in South Africa, the United States and Brazil are particularly affected, having experienced more types of harm than the average mobile user. A large majority of users said they did not feel adequately protected.
As of February this year, 45% of global consumers had reported unsolicited messages, and 43% had received unsolicited calls. Many users also reported experiencing serious threats such as account hacking, and viruses, with more than a third reporting phishing – or fraudulent texts and emails aiming to collect sensitive data.
Despite precautionary measures such as using a virtual private network (VPN) or creating alias email accounts, more than half of users said they felt these actions only marginally improved their safety. There is clearly much more work to be done in the industry, when even the remedies are not working very well.
New technologies and services are not generating more confidence; instead, users feel a loss of control over their data. They fear being targeted by fraudsters, and they are frustrated at having to put up with SPAM calls and messages.
While there is much to be celebrated in the mobile world, the industry needs to take some serious steps to improve.
---
Any views expressed in this opinion piece are those of the author and not of Context or the Thomson Reuters Foundation.
---
Tags
Tech regulation
Data rights
Cyberspace
---