Can COP15 help secure a nature-positive world?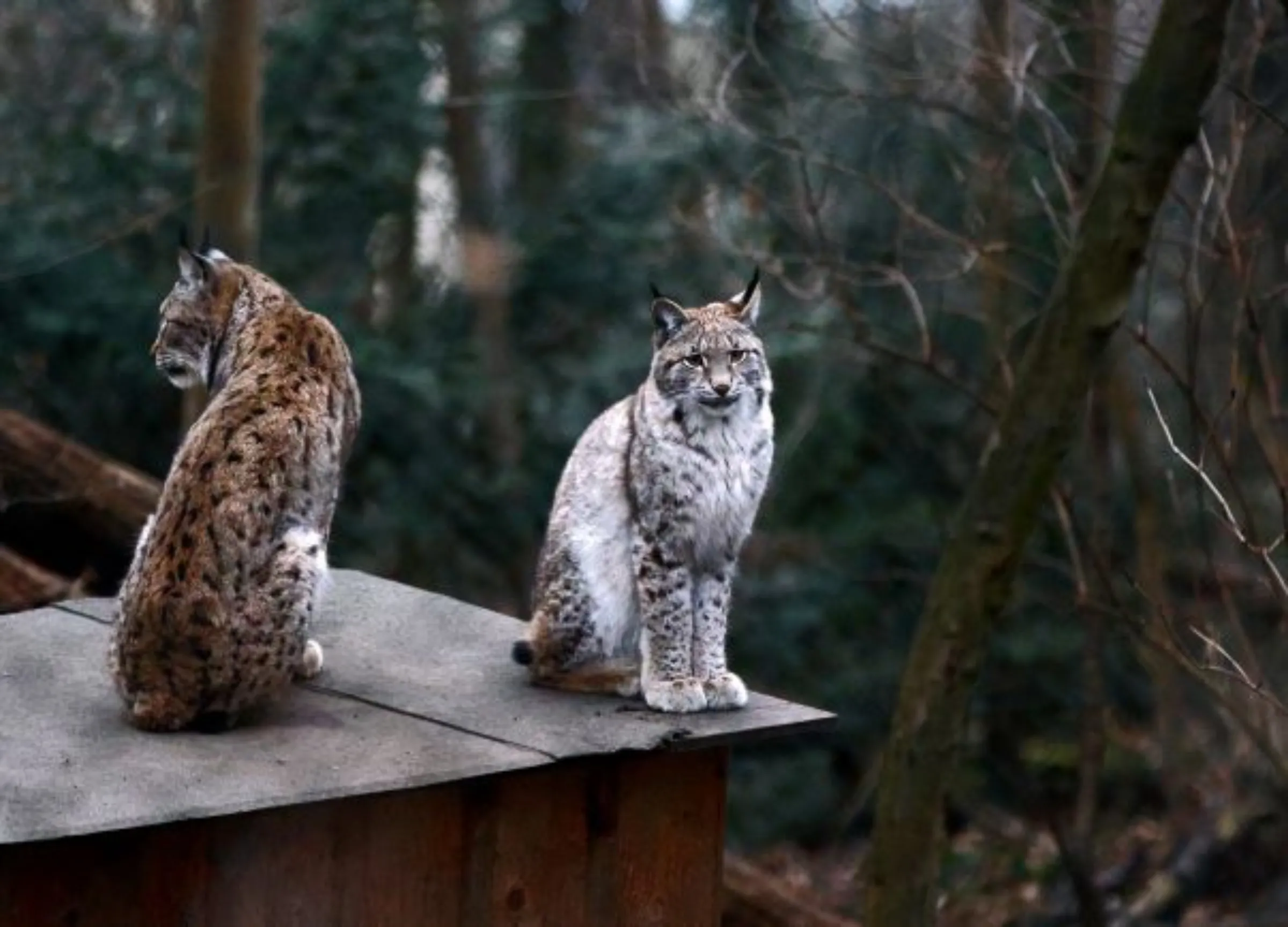 Eurasian lynxes are seen in their enclosure at Schoenbrunner Tiergarten zoo amid the coronavirus disease (COVID-19) outbreak in Vienna, Austria, February 22, 2021. REUTERS/Lisi Niesner
The U.N. biodiversity summit must be the moment governments agree to reset our broken relationship with nature
Marco Lambertini is director general of WWF.
Having spent the last decade as director general at WWF engaging governments, civil society, the media and business leaders about the shocking decline in the health of the natural world and its dangerous consequences to our economy, society and wellbeing, I, alongside many others, desperately long for this devastating trend to change for the sake of both people and planet.
Nature is vital to our present and future and should not be taken for granted any longer.
The COP15 UN biodiversity conference, taking place this week in Montreal, offers world leaders an unmissable chance to secure a nature-positive world by halting and reversing nature loss by 2030, and acting as the foundations to achieve the UN Sustainable Development Goals.
But there are many things that must change. Broken food systems are responsible for 70% of terrestrial biodiversity loss and 80% of deforestation. Humans have destroyed and degraded vital natural land, freshwater and marine ecosystems. Consumption of wild species is at unsustainable rates on land, rivers and the ocean. And climate change and pollution are exacerbating these declines.
Today we know and understand these impacts and their consequences, and the science has never been clearer and awareness has never been greater.
This new awareness of the seriousness of the climate and nature crises – and that they are strongly interdependent – should drive courage and determination to embrace the change needed to secure a safe future for all.
The biggest threat to our own future is thinking that we cannot do anything about it – but we can! We undeniably have started the journey towards decarbonisation and it is now a question to accelerate.
We must now start a process of decoupling food systems and the exploitation of natural resources from environmental degradation. This won't be easy but through the right regulation, financial instruments, technology and behavioral change, this will be possible.
Measurable goals like limiting global warming to 1.5C in the 2015 Paris Agreement have been powerful drivers of action and mobilization, mainstreaming climate change in the process. Consumers now understand the habits they need to change, businesses strive to improve their sustainability and governments increasingly promise net-zero emission targets.
Of course, we know that we're still far from the speed of change needed. COP27 was very disappointing in this respect. But the direction is clear and, because of this, government and businesses have never been under greater scrutiny and accountability.
Today we also know that net-zero emission commitments alone will also never be enough, unless we also preserve the ability of natural systems.
The world's forests are estimated to store the carbon equivalent of a century's worth of CO2 emissions at current levels; ocean phytoplankton absorb every year, the same amount of carbon sequestered by four Amazon forests.
We need to see a similar societal shift happen to mainstream biodiversity conservation across our production and consumption model. The 2022 WEF Global Risk report declared biodiversity decline as one of the top three global risks to society over the next decade, and the recent WWF Living Planet Report showed that in less than 50 years, vertebrate wildlife populations have on average declined by 69%.
But it is not only about risks, it is also about opportunities.
The WEF has estimated that half of global GDP is dependent on healthy ecosystems. So are over 1.2 billion jobs; one third of the global workforce.
Nature-positive transitions in key sectors could generate annual business opportunities worth US$ 10 trillion in economic growth by 2030, and an estimated 39 million nature-positive jobs could be created in the agricultural sector alone if governments reallocated just one year's worth of subsidies that harm biodiversity to a nature-positive stimulus instead.
Furthermore halting and reversing nature loss and restoring nature would reduce the risk of zoonotic pandemics.
Such overwhelming evidence should persuade world leaders to agree on an ambitious, inclusive and transformative global biodiversity agreement at COP15 that is capable of reversing biodiversity decline. It should also provide measurable global goals for guiding governments, businesses, investors and consumers to contribute towards a shared vision of more nature at the end of 2030 than the beginning of the decade.
We are witnessing a flurry of voluntary actions by businesses, investors and consumers towards a nature-positive world. Many governments have committed to a nature-positive future, and are already taking action but an agreed global goal is critical to accelerate transitions.
Nature shows us it can bounce back, whether it's Eurasian lynx, bluefin tuna or mountain gorillas, offering domino benefits for people – but it needs a fighting chance.
It's time for governments to show courage, integrity and leadership, focusing on what is necessary for humanity and not be held hostage to geopolitical tensions. Nature should bring all of us together, failing on this in Montreal, is not an option.
---
Any views expressed in this opinion piece are those of the author and not of Context or the Thomson Reuters Foundation.
---
Tags
Adaptation

Climate policy

Loss and damage

Forests

Biodiversity

Communicating climate change
---