'Fossilflation' speeds up the inevitable energy transition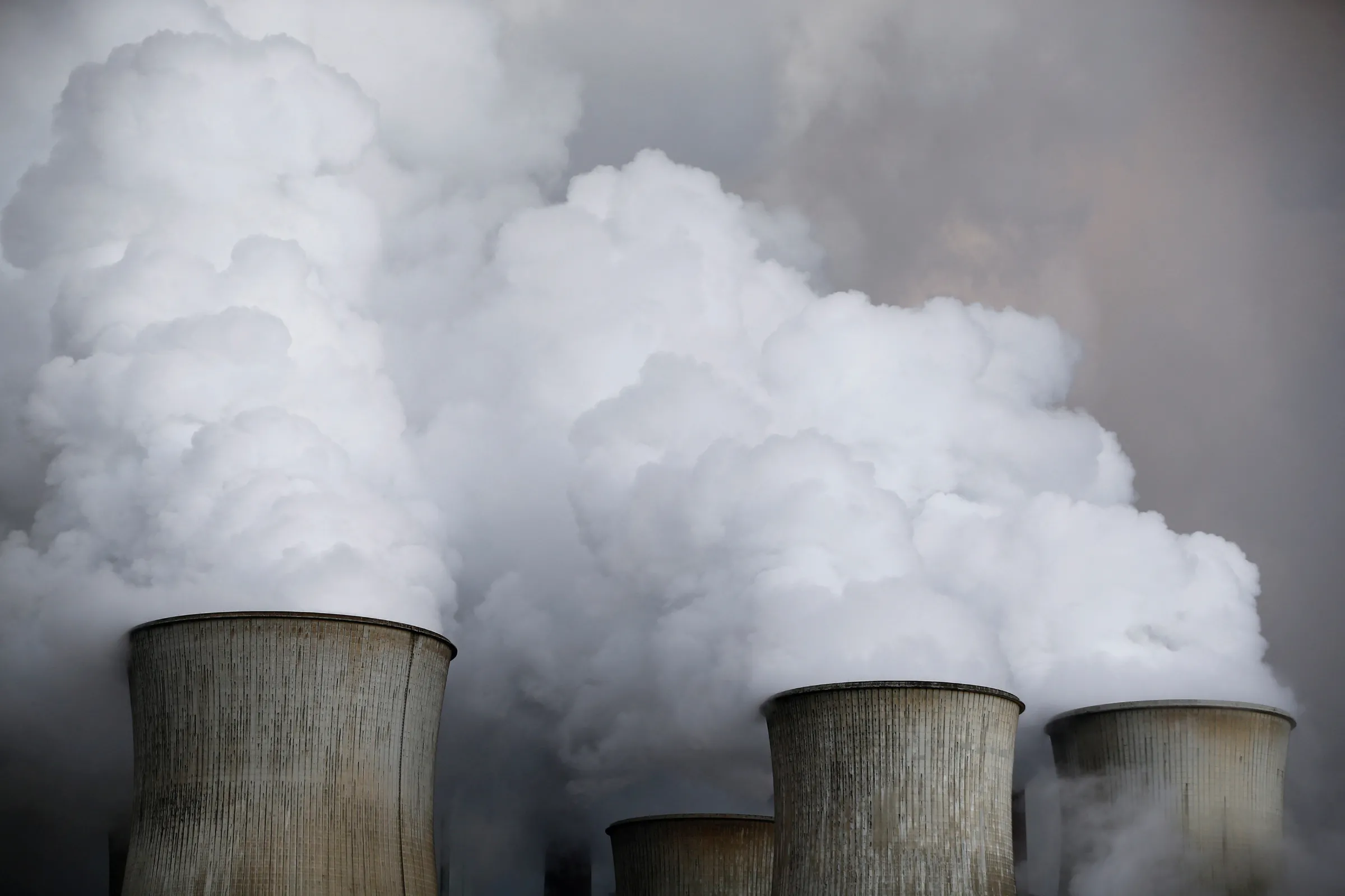 Steam rises from the cooling towers of the coal power plant of RWE, one of Europe's biggest electricity and gas companies in Niederaussem, Germany, March 3, 2016. REUTERS/Wolfgang Rattay
As the European Commission releases its autumn economic forecast, accelerating the transition to net zero is the best way to tackle inflation caused by Putin's Ukraine war
Laurence Tubiana is chief executive of the European Climate Foundation and was an architect of the 2015 U.N. Paris Agreement on Climate Change.
The autumn economic forecast of the European Commission published on Friday is likely to be grim. Like most parts of the world, inflation in Europe is out of control.
Yet compared to Turkey, sub-Saharan Africa or flood-stricken Pakistan, European governments are better equipped to deal with double-digit increases and protect people from inflation's effects, which gives them unique responsibilities.
First, to slam the brakes on global price surges – in Europe and beyond – without the poorest suffering the whiplash. Second, to treat the root cause: our dependency on fossil fuels.
What we are experiencing in Europe today is a phase of "Putinflation" – a weaponisation of the previous "fossilflation" (a term popularised by Isabel Schnabel of the European Central Bank). These inflationary pressures from oil and gas indeed set the conditions for the Kremlin to unleash its atrocities while squeezing European economies.
Since then, purchasing power has fallen to lows unseen in the United States in 40 years, and in the Eurozone for 25 years. Recent surveys underscore that the cost of living is now the top concern across Europe.
Brussels and European Union member states have seized the issue and already done a significant amount: in the summer, the Commission noted that EU economies are more resilient today than they were to the oil shocks of the 1970s, largely because fossil fuel dependency has reduced and the economy's energy intensity has shrunk. Since the Russian invasion of Ukraine, European institutions have doubled down on the European Green Deal through the RePowerEU plan, as well as pursued efforts to green the financial sector.
And yet the autumn forecast will expose how these actions remain far from adequate. What's left in the toolbox will be harder to achieve, but vital: ramping up the net-zero transition with every lever available to break the structural basis for "fossilflation".
Laggards, lobbyists, and incumbent interests will insist on more long-term fossil investments to "keep the lights on", despite these offering no immediate solution, while increasing the risk of volatility, stranded assets, and more inflation.
They will then argue that decarbonising means trading one problem for another: "fossilflation" for "greenflation". A more optimistic, but naïve, spin is that the tightened supply and cost of oil and gas means the green transition will start to "look after itself" as clean energy appears more competitive.
Both arguments ignore that the challenge we now face lies with the hard political regulatory work of ramping up measures at record speed to tackle today's "polycrisis": Russian hybrid warfare; a squeezed LNG supply that is already causing power outages and sky-rocketing food prices in poorer countries which fuels resentment for Europe's "dash for gas"; as well as demonstrably more violent climate impacts everywhere.
We have a steep challenge ahead. Securing a historic scale-up of renewables is far from trivial. Neither is retrofitting buildings and other energy efficiency measures across the continent. There are sizeable difficulties: easing permits for renewable infrastructure, community concerns, and overcoming the fossil fuel institutional dependency of many utilities and regulators. From heat pumps to solar PV installation, there are also challenges to securing supplies and sourcing labour at the sharp pace needed.
Moreover, at a time when European governments are pledging exorbitant shares of their budgets to control energy costs, the expense of ramping up the transition will result in another vast outlay of spending to update and expand grids and storage, while ensuring it is not just the most affluent families who can shield themselves from fossil fuel prices for the next two or three winters.
Meanwhile, debates among member states in Brussels – on reforming the energy market in the age of "fossilflation" and on expanding the fiscal space – are certain to be fierce, all amid wartime turbulence and the likelihood of recession, hardship, social unrest and ascendant populism.
Finally, sourcing raw materials – including metals and rare earth minerals essential to EV manufacturing and renewables supply chains – is already being painted as the next geo-economic fault line and inflationary pressure (a fear often promoted by the fossil fuel industry) with China's vast dominance of the sector looming large.
Yet the IMF is categorical. "Fossilflation" is here to stay. Its physical impacts – the climate crisis – will multiply its effects.
"Greenflation", provided fiscal, monetary and energy policies are adequately coordinated, would by comparison be more transitory, more manageable, and inherently lead to an economic system more resilient to inflation.
Fundamentally, it would free us of the outsized cost of "rents" to petrostates and autocrats and give a greater place to the recycling of metals and minerals. It is a surer path to new jobs, clean air, prosperity, and peace.
"Fossilflation" is becoming a threat to Europe's way of life. The road ahead, with all its obstacles, is quite clear to see. Together we can overcome them. This journey can offer us stability in an unstable world.
---
Any views expressed in this opinion piece are those of the author and not of Context or the Thomson Reuters Foundation.
---
Tags
Adaptation

Fossil fuels

Net-zero
---