If not SVB, who? Climate tech firms need more support than ever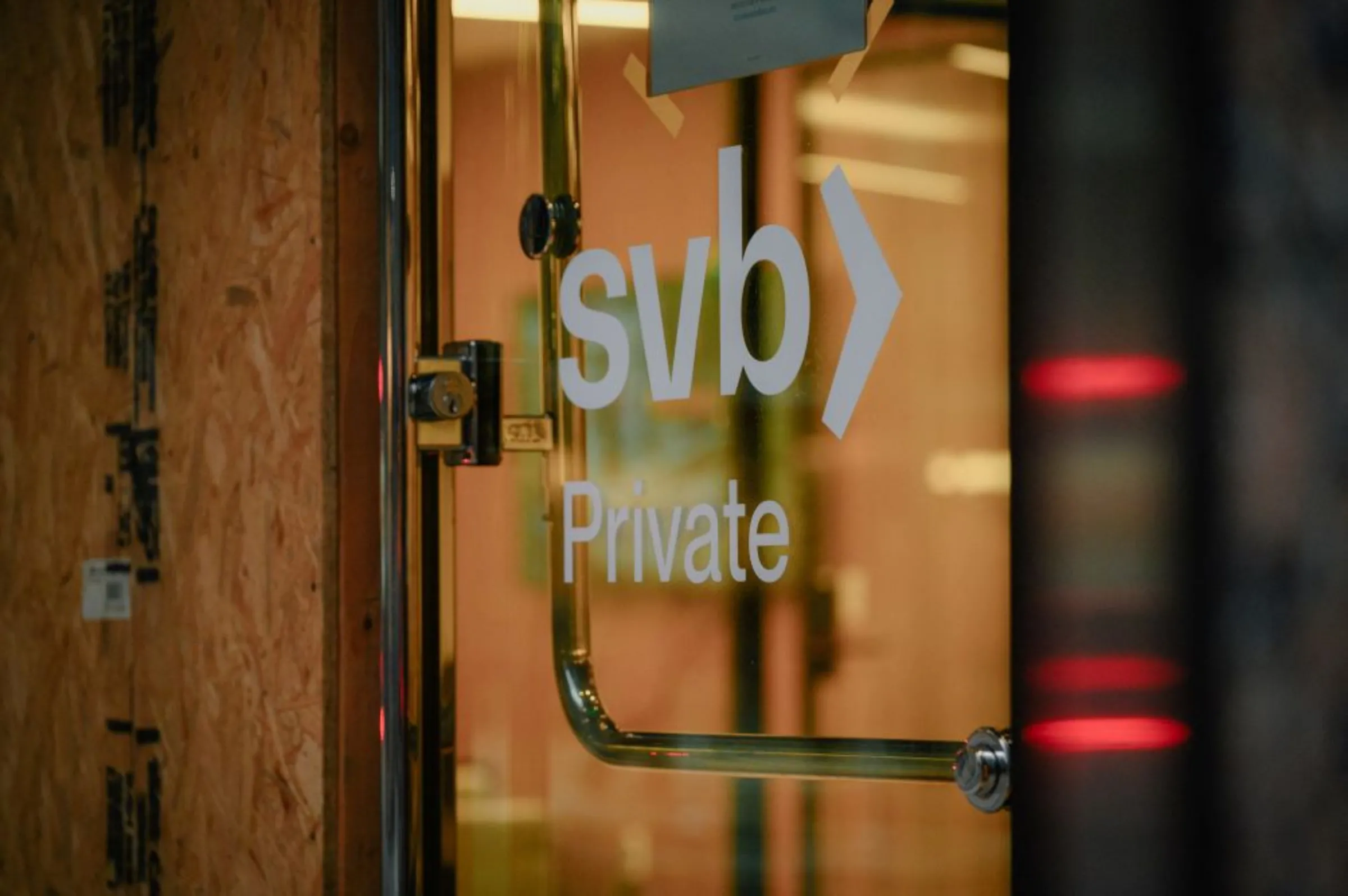 The Silicon Valley Bank branch office is pictured in downtown San Francisco, California, U.S., March 13, 2023. REUTERS/Kori Suzuki
The collapse of Silicon Valley Bank has left the climate tech community reeling. We need more investment in climate innovation, so how do we fill the gap SVB has left?
Amali de Alwis is chief executive of Subak, a climate tech accelerator, and was previously managing director of Microsoft for Startups UK
Shockwaves rippled through the startup community as news of Silicon Valley Bank's collapse hit headlines last Friday.
Over the weekend, in private WhatsApp groups and Slack channels, there was a rush of panic and disbelief - but also an outpouring of support, offers of financial and legal advice and shoulders to cry on.
Having been in the startup world for a decade, I've seen the role SVB plays in the landscape. I've witnessed the impact they've had, and how many people have been affected by their collapse.
By Monday, the US Treasury had declared all state-side deposits in SVB were safe and HSBC stepped up to absorb its UK subsidiary.
Through the upheaval, a big question mark hangs over the fate of the climate tech industry.
The "special sauce" of SVB has always been that it understands the needs of the startup landscape. More than just banking, SVB provides a package of services to high-risk organisations that traditional financial institutions would struggle to understand and lend to. This is nowhere more evident than in the bank's immense support of climate tech.
At the time of SVB's collapse, it was said to have more than 1,550 customers in the climate tech and sustainability sector, with $3.2 billion ringfenced for innovations in the field.
When we discuss climate innovation, we're often talking about cutting-edge, experimental and sometimes risky developments. Climate startups need to convince people they have a technology that is worth investing in, but by their nature the risk profile is high.
Nascent technologies such as carbon capture, carbon sequestering bio additives, regenerative materials, new fuels and green steel hold huge promise in the fight against climate change. They are also bold developments that require large amounts of investment over long periods of time.
With HSBC's long-term plan for SVB UK unclear and a buyer yet to be announced in the US, the question now on every climate startup founder's lips is: who will understand the types of businesses we're building and want to take on such high-risk ventures?
HSBC's acquisition is leading many to expect an oncoming clash of banking cultures, with a temptation to impose traditional ideas of investment risk and customer provision on what has always been an outlier in the financial world.
Two years ago, tech was dominated by a high-growth, high-risk mentality. There's less liquidity now, and therefore less appetite for risk. We're still seeing concerns of contagion globally. Markets are jittery.
The tech industry can seem very insular, but it's not independent of the world around us. What comes next for SVB will have global implications for the climate tech landscape.
With non-profit climate organisations that Subak supports to find grant funding, we've seen a marked increase in funders saying they need more time to evaluate funding requests because they've been overwhelmed with expressions of interest. We help these organisations grow and prepare for further investment, but the question is whether others will be there to provide the additional funds and support required. Right now, there's simply not enough money to go around.
Only time will tell how SVB is handled by its acquirers and how much of its model is preserved, but one thing is certain: having a larger player in the market to lend capital and understand our unique challenges is vital.
Before the bank's collapse, climate tech was already facing challenges in both equity investment and grant funding. Having liquidity and access to finance which fits a tech business model is critical in our ongoing battle to address and mitigate climate change.
As someone who runs a startup and helps other startups, my hope is that SVB's next chapter is led by people who truly understand and value our unique ecosystem. People who can plug the gaps and build more resilience into the business structure, while continuing to offer the deep entrepreneur support which SVB has been known for.
We are in a crucial period of climate innovation where we need more investment, not less. We still need the model SVB provided, whatever form that takes.
---
Any views expressed in this opinion piece are those of the author and not of Context or the Thomson Reuters Foundation.
---
Tags
Climate finance

Climate policy

Circular economies
---