Afghan women aid workers lose hope after Taliban ban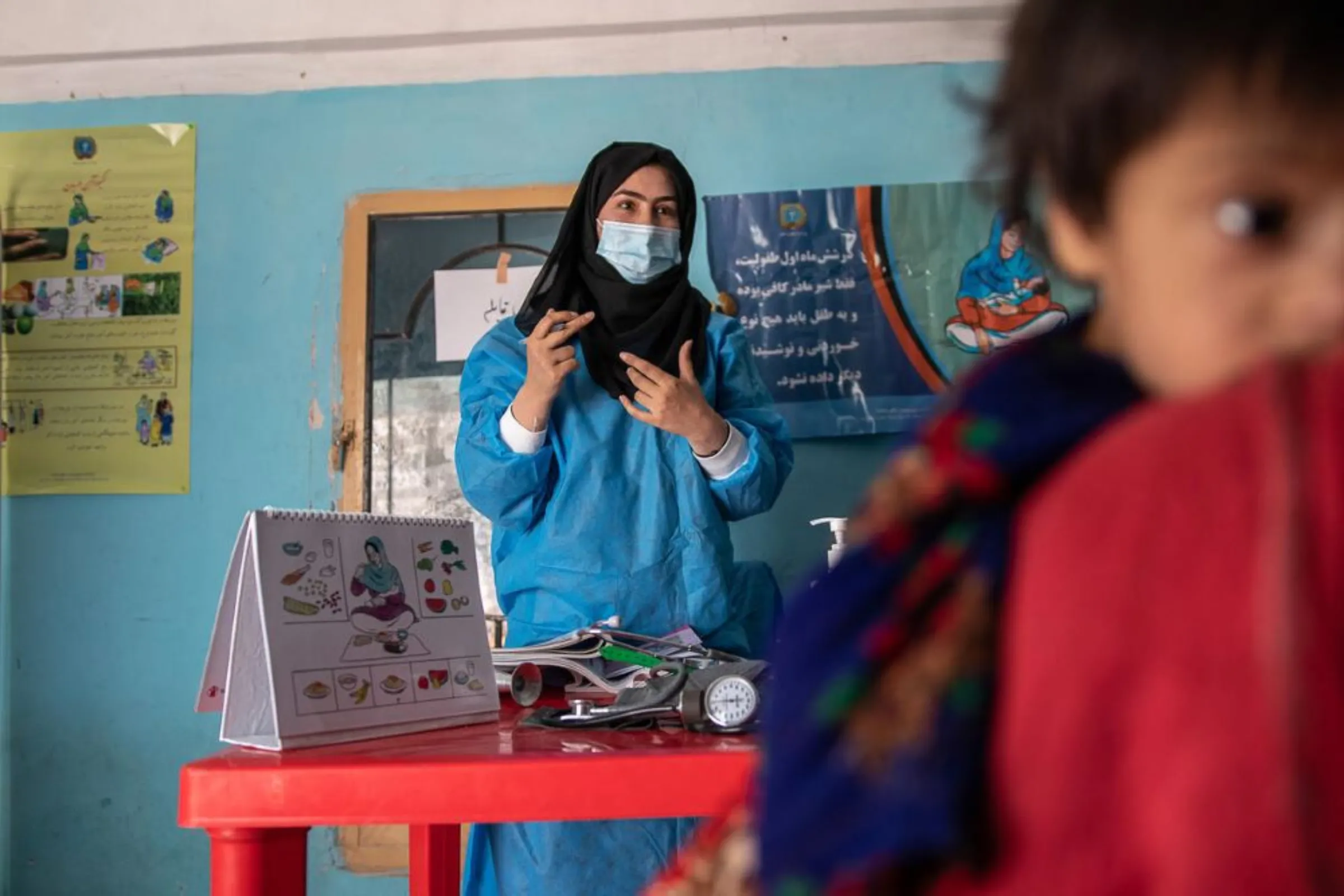 A midwife provides information to a pregnant woman during a pre-natal check-up in Jawzjan province, Afghanistan, October 2, 2022. Save the Children/Handout via Thomson Reuters Foundation
What's the context?
As a harsh winter grips the country already in an economic crisis, Afghan women aid workers fear they have little to no money left to survive
Taliban restrictions force women deeper into isolation
Women aid workers face reduced or no pay without work
With no aid, children sold and forced into work or marriage
KABUL/NEW DELHI - Cooped up at home, Pari Sediqi spends her days worrying how she will feed her sick husband and six children now that women are banned from carrying out aid work in Afghanistan.
Add to that Kabul's coldest winter in more than a decade, making warm clothes, fuel and food all the more crucial, and Sediqi is out of ideas about how to keep the family going.
"I was the sole breadwinner of my family in this critical situation," Sediqi, 40, told Context by phone from the capital.
"Now who will pay for our food, warm clothing, heating, medications...Who?" she asked, with at least 78 Afghans already lost to the severe cold snap gripping the country.
It is a month since the Taliban administration ordered local and foreign non-governmental organisations (NGOs) to suspend female aid workers until further notice, just days after it had banned women from attending university.
It said the orders, condemned globally, were justified as some women had not adhered to its interpretation of Islamic dress code.
For Sediqi, work was both a lifeline and a way of life.
Now she has swapped her routine of helping to renovate and build schools, as well as training women in sewing and beauty skills, for a threadbare existence confined to a chilly home.
"I feel like I am in prison."
Sediqi is one of tens of thousands of Afghan women hit by the Taliban's latest edict, pushed deeper into isolation and into fear for the future, with matriarchs often the sole bread winners for families that can be 20-strong.
Their fate mirrors much of the country's.
Sanctions, a cut in aid and a freeze in central bank assets have accelerated a financial meltdown that has left more than half the 40 million population dependent on humanitarian aid.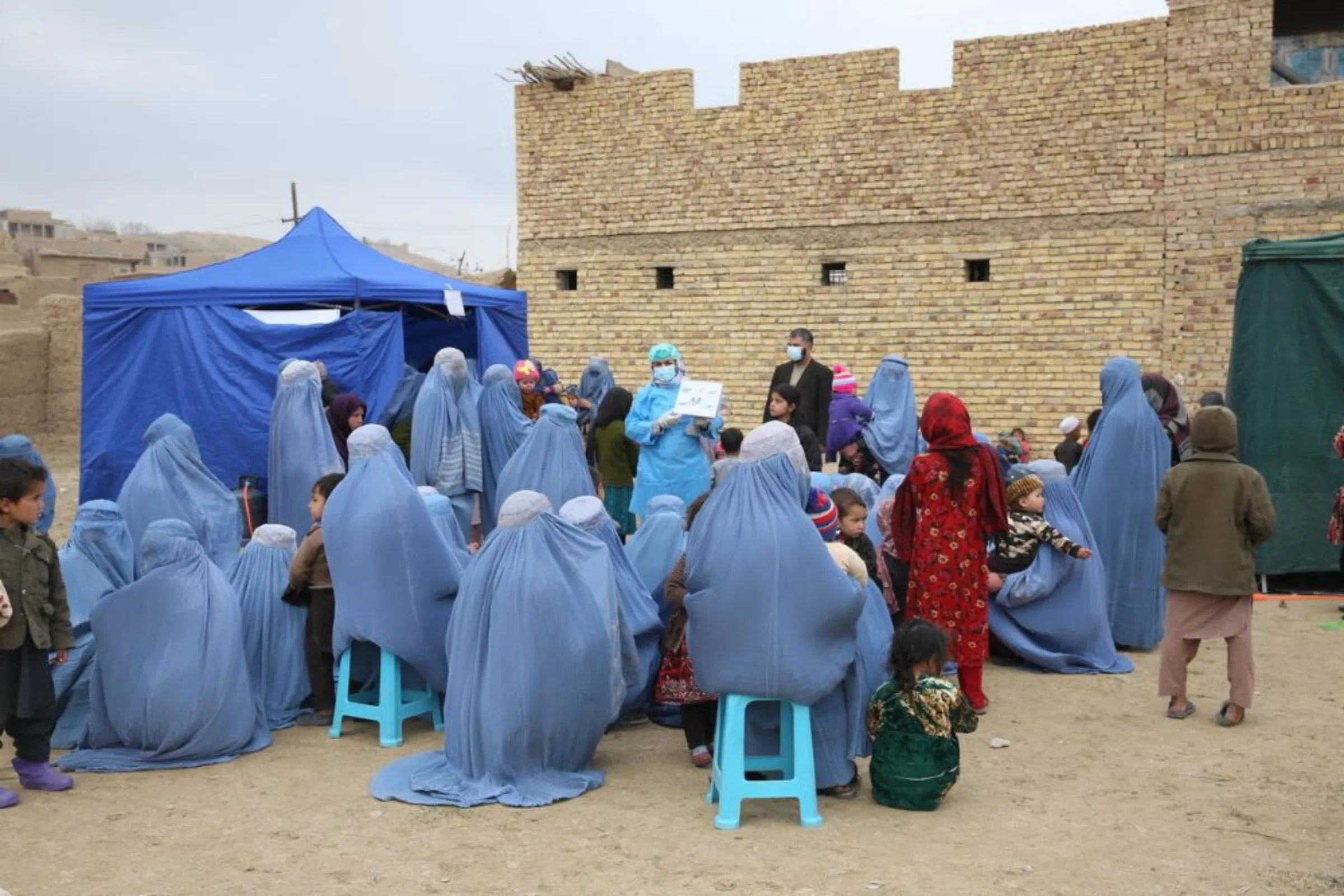 Ban hits one in three
Seeds of Change, an Afghan organisation where Sediqi worked as a deputy manager, is among the aid groups that stopped operations following the ban.
According to Afghanistan's coordinating body for humanitarian organisations, known as ACBAR, more than 180 local and international aid agencies have suspended or reduced their work - a move that could impact 11 million women and children.
ACBAR members employ about 55,250 Afghan nationals, of whom nearly 30% - or 16,575 - are women.
Aid workers say female staff are essential in a country where rules and cultural customs largely prevent male workers from delivering aid to girls and women.
"The ban, and our inability to have our female colleagues in the field means we are not able to reach 50% of our beneficiaries," said Adam Combs, regional director of the Norwegian Refugee Council (NRC), which has asked nearly 470 women - a third of its workforce - to halt work.
"This (ban), for many, will push people over the cliff."
Afghan children sold for food
Several aid organisations restored some operations after they received assurances from Taliban-run authorities earlier this month that women could work in areas such as health.
The International Rescue Committee and Save the Children said they were resuming some programmes, such as mobile health clinics.
"But these activities are only the tip of the iceberg of what's required to meet the growing humanitarian needs in Afghanistan," Save the Children's Keyan Salarkia said by email.
According to the United Nations, 97% of Afghans live in poverty, two-thirds of its population need aid to survive, and 20 million people face acute hunger.
The effect of the ban has already trickled down.
Aid workers say some families are selling their children or forcing them into work or early marriage to afford food for the rest of the family or to pay off debts.
"I'm concerned about the many homeless girls and women we worked closely with ... they may do anything for a piece of bread at this point," said Zahra Adil, 21, who used to work at the World Health Organization in Kabul on women's education.
She has now been barred.
Adil juggles twin worries - fears of a nationwide rise in child marriage and the sex trafficking of girls against blind panic about what might become of her own family.
After the Taliban took over in 2021, her father and brother lost their jobs, and she became the sole earner for nine.
"Now the office has reduced our salaries ... (and) the current compensation paid to us does not meet the basic needs of our life at all," she said.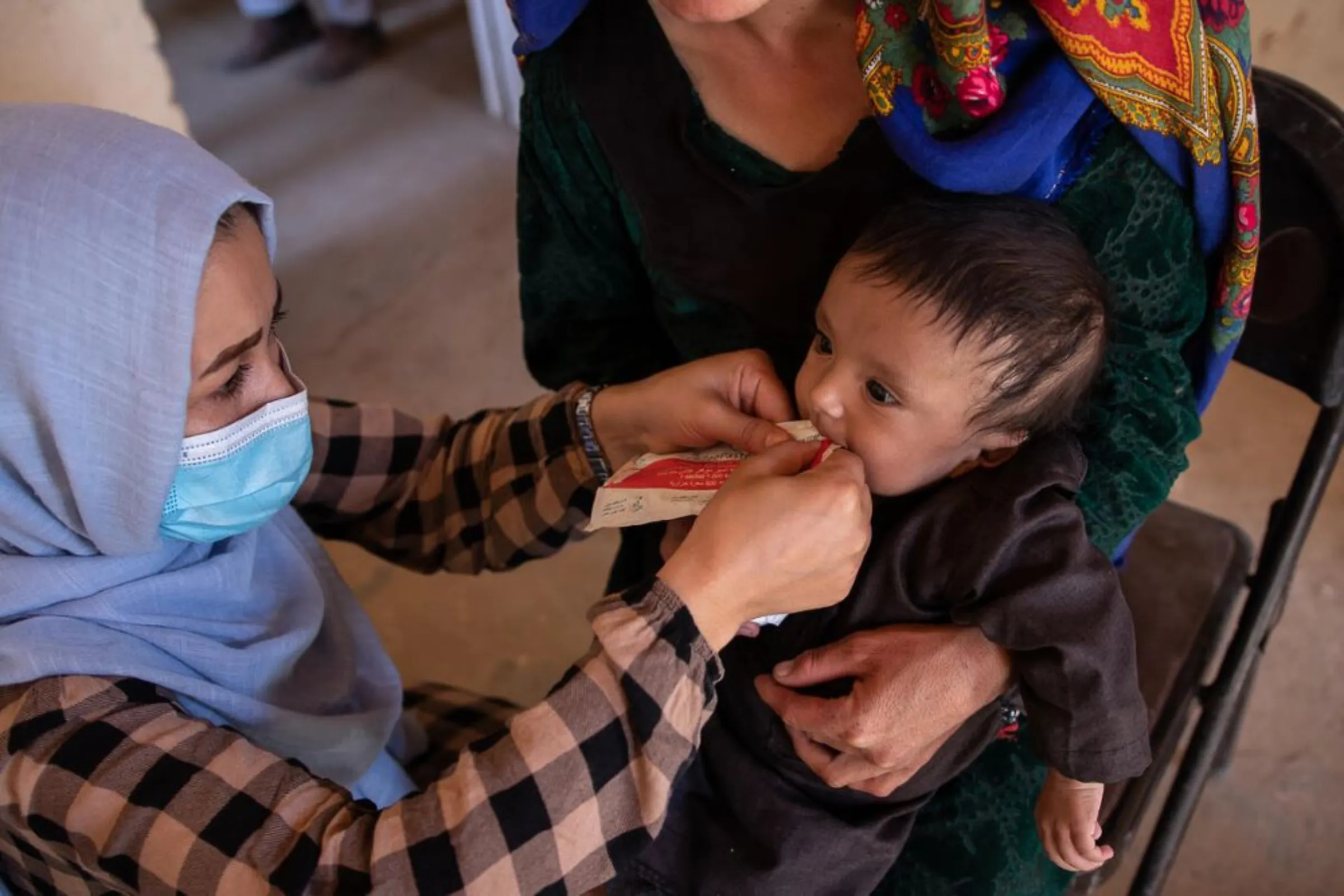 Empowering Taliban?
Banning women from work and study is the latest move that is likely to undermine the Taliban-run administration's efforts to gain international recognition and overcome foreign sanctions.
Since 2021, it has rolled out a series of repressive edicts for women that hark back to their hardline rule of 1996-2001.
Women and girls are barred from going to high school and university, from using parks, gyms, public bath houses, and from most areas of work.
They are also denied free movement without a male chaperone.
Female aid workers say that despite being routinely harassed by the Taliban, their jobs were a source of joy that let them interact with the outside world.
"I miss my old life. I miss being able to go out. I miss meeting my colleagues, my friends. That slice of normal life is gone," a 56-year-old programme manager with a London-based charity, who declined to be named over safety concerns, said by phone from Kabul.
"This ban has mentally and financially destroyed me," she said, worrying whether her employer would keep paying her if the ban was not lifted soon, and what that would mean for the 16 family members she supports.
High-level delegates from the U.N. and other international organisations have been meeting with the Taliban administration to push for an end to the ban.
But women's rights campaigners say that engaging with the Taliban and accepting partial rollbacks of their punitive policies only risks empowering the Islamist regime.
"You cannot allow the Taliban to call the shots. There needs to be an unconditional reversal of the ban," said Shaharzad Akbar, former head of the Afghan Independent Human Rights Commission, by phone from London.
"Otherwise it sends a horrific message to the women and girls of Afghanistan," said Akbar, the executive director of Rawadari, a network of human rights activists.
Faced with the clampdown, aid workers like Adil and Sediqi have found workarounds, offering girls schooling by video.
"I tell myself that I am still a valuable person to society and I can still do things to improve the condition of women," said Adil.
But the outlook, she said, has never seemed so bleak.
"I cannot control my tears. I have many dreams and hopes, but I don't know if they will become a reality."
(Reporting by Rohullah Talaash and Annie Banerji; Additional reporting by Orooj Hakimi; Editing by Lyndsay Griffiths)
---
---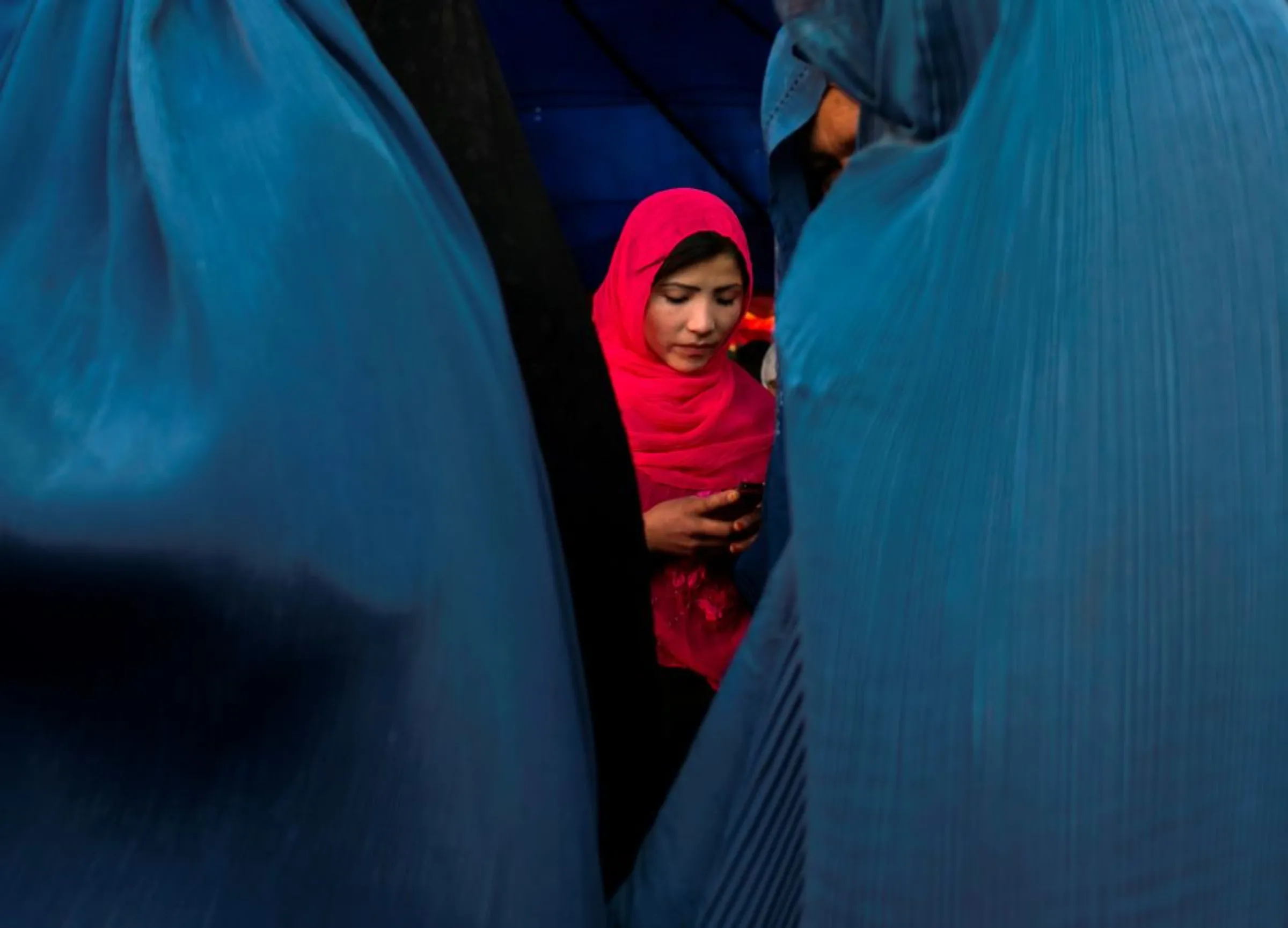 ---
Tags
Race and inequality

War and conflict

Future of work

Workers' rights

Economic inclusion
---