As India's population booms, where are its working women?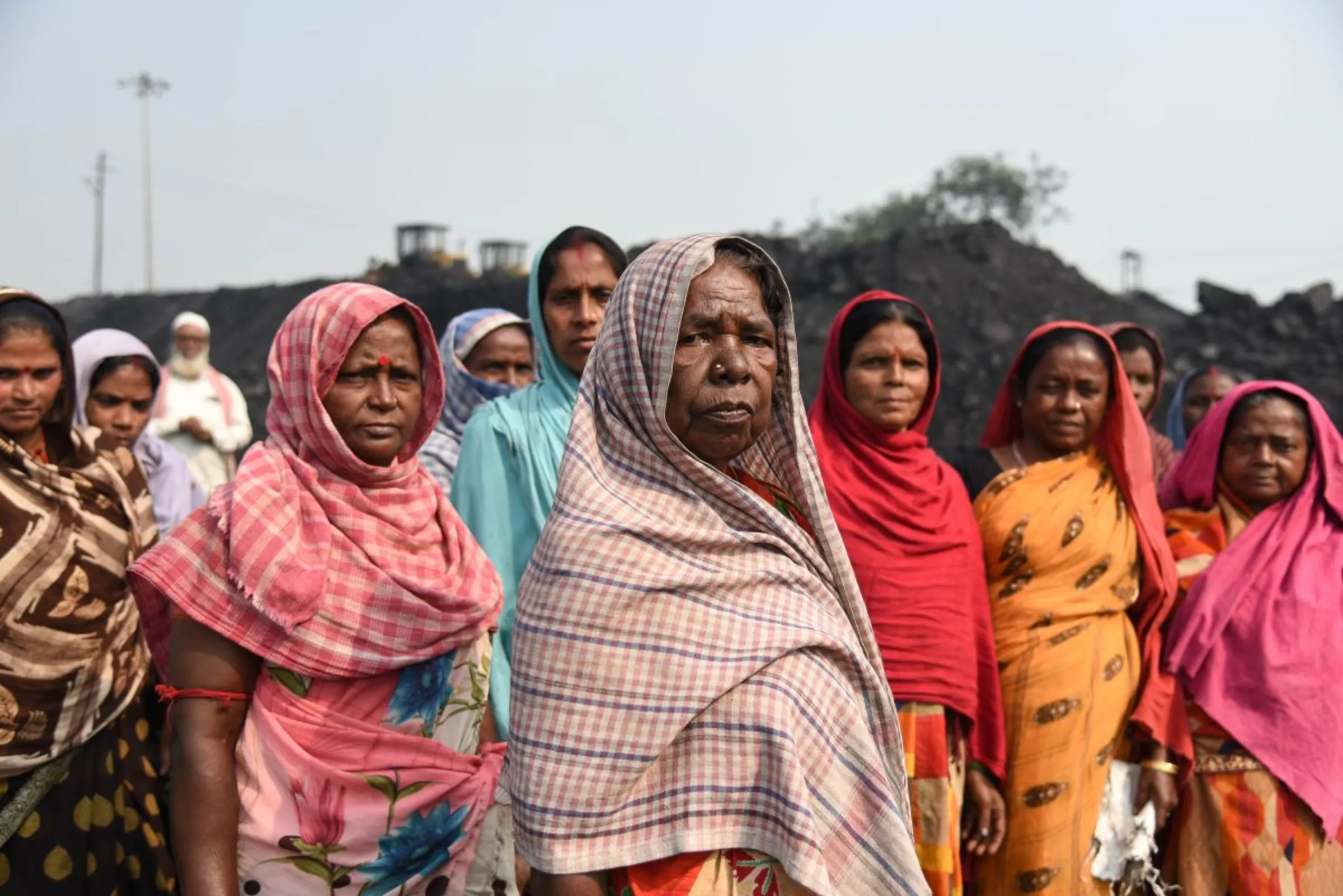 Women coal loaders pose for a picture in Jharia coalfield, India, November 10, 2022. Thomson Reuters Foundation/Tanmoy Bhaduri
What's the context?
India urged to bring women into the workforce by creating female-friendly jobs and conditions as its population and economy grow
India to become world's most populous country in April
Despite booming economy, female workforce shrinks
Women-friendly jobs seen in short supply
NEW DELHI - Pinky Negi, an Indian teacher with two master's degrees, loved her old job at a public school in the Himalayan foothills. But then she did what millions of Indian women do every year - gave up her career when she got married and had children.
"The idea of not earning pinches me the most when I have to ask for the smallest of things," said Negi, who briefly tried home tutoring before the birth of her second child led her to give up work altogether.
"Even if I have to ask my husband, it is still asking someone else," she told Context in New Delhi at an office of the Self-Employed Women's Association (SEWA), a union group that helps women find work.
Negi's experience is common in India, where women have been steadily dropping out of the workforce even at a time of strong growth in Asia's third-biggest economy.
The country is set to become the world's most populous as the United Nations forecasts its population to touch 1.43 billion on April 14, overtaking China on that day.
Economists say that means India, which is home to the highest number of working-age people, must not only create more jobs to keep its world-beating growth on track, but also foster employment conditions favourable to women.
Less than a third of Indian women are working or actively seeking work, data shows, despite progress such as better educational attainment, improved health, falling fertility rates and more women-friendly labour policies.
There are numerous reasons for the shortfall, researchers say, from marriage, child care and domestic work to skills and education gaps, higher household incomes, safety concerns and a lack of jobs.
Policy changes that could rectify these problems - such as improved access to education, child care or flexible work setups - could boost the number of working women and add hundreds of billions of dollars to India's gross domestic product (GDP) by 2025, a 2018 report by the McKinsey consulting firm found.
"The absence of women from the labour market reduces productivity and leads to income inequality," said Mayurakshi Dutta, a researcher at Oxfam India, which attributed the low labour force participation of women to gender discrimination in terms of wages and opportunities in a 2022 report.
Women's work under-reported?
According to the World Bank's latest data, women represented 23% of India's formal and informal workforce in 2021, down from nearly 27% in 2005. That compared with about 32% in neighbouring Bangladesh and 34.5% in Sri Lanka.
India's labour and women's ministries did not respond to requests for comment.
Federal government data shows the female labour force participation rate (FLFPR) rose to 25.1% in 2020/21 from 18.6% in 2018/19.
The economic survey from earlier this year said current measuring tools were inadequate for accurately gauging the FLFPR, tending to under-report the proportion of working women.
For example, it found that data did not reflect women's unpaid work such as running a household, farming or income-saving activities such as collecting firewood, cooking and tutoring children.
"Women have to take care of homes and we find it difficult to find full-time jobs. If I had support (at home), I would have liked to work too," said 35-year-old Beena Tomar, who does part-time home-based needlework.
Investing in the care economy can reduce the unpaid care burden, and also create jobs in the care sectors that are major areas for women's employment, gender specialist Aya Matsuura and Peter Buwembo, a labour statistician, at the International Labour Organization (ILO) said in emailed comments.
COVID-19 impact
Improving access to quality education, training programs and skills development is vital to boosting employment opportunities for women and girls, said Oxfam's Dutta.
Employers should also provide gender-sensitive policies such as access to social protection, child care, parental leaves, and provision of safe and accessible transport, she added.
Last year, Prime Minister Narendra Modi asked states to use systems such as flexible working hours to retain women in the labour force, saying the country could achieve its economic goals faster if it made use of "women power".
Researchers point to public programmes like the government's skills development scheme, which trained more than 300,000 women in 2021-2022, as promising initiatives.
But they say more needs to be done, especially for women still feeling the economic impacts of the COVID-19 pandemic.
Most Indian women are in low-skilled work such as farm and factory labour and domestic help, sectors hard hit by COVID.
While the economy has rebounded since then, it has failed to restore jobs for women, who were more likely to have lost their jobs than men and less likely to return to the workforce, a report by the Centre for Sustainable Employment at Azim Premji University found.
Bhawna Yadav is one of them. The 23-year-old was a make-up saleswoman at a Delhi mall before the first lockdown in March 2020, when she had to move in with her in-laws in northern Haryana state after she and her husband lost their jobs.
While he moved back to Delhi after restrictions lifted, she stayed behind.
"I had no job to go back to despite many calls to different companies ... Plus, my husband and in-laws were against it because I was pregnant," the mother-of-two said by phone from Baroli village.
She said her in-laws dismissed her career ambitions, telling her 'being a mother is a job' or 'your husband is earning' and suggesting instead that she work as a farmhand.
"It infuriates me. I'm qualified to do more ... They do not realise how much I miss my old life - the freedom, my friends, colleagues, and having my own money," she said.
Aspirations ignored
Sona Mitra, principal economist at Delhi-based IWWAGE that works to boost the FLFPR, said women's particular career ambitions are too often dismissed in a labour market that has failed to create the jobs women want.
"They do not want to work in agriculture nor do they want to work as domestic workers. They want some other types of jobs which are going to respect them, give them the dignity and recognise them for their abilities and their educational degrees ... Where are those jobs?," said Mitra.
She said this often led to underemployment and poor earning capacity among women.
Negi, the school teacher, who has a master's in Hindi and English, said she had repeatedly been offered low-skilled, low-paid roles when she had tentatively tried to return to work.
That left her feeling demoralised, leading to an 11-year career break that has started to put a strain on the household's finances.
Today, she is looking for teaching jobs with flexible hours in schools close to her home.
"A woman has to handle everything - home and outside. There are no exceptions for us," said Negi, who is in her 30s.
"But I feel my routine will get better if I get back to work ... the more you go out, the more people you meet, the fresher your mind gets."
(Reporting by Annie Banerji @anniebanerji and Anuja in New Delhi, Editing by Helen Popper.)
---
---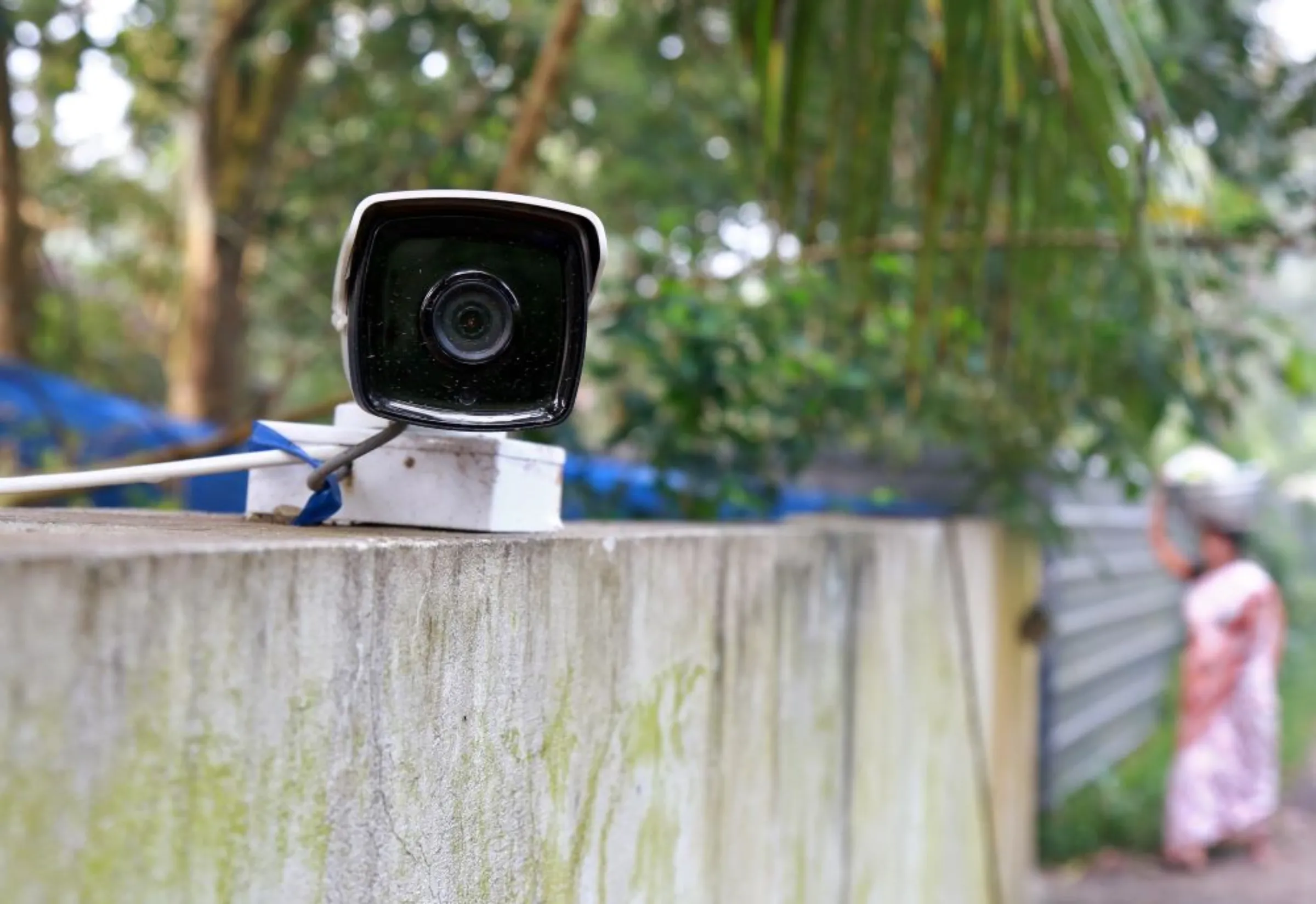 ---
Tags
Gender equity

Pay gaps

Wealth inequality

Economic inclusion

Corporate responsibility
---