Nothing about us without us: Queer youth deserve a seat at the table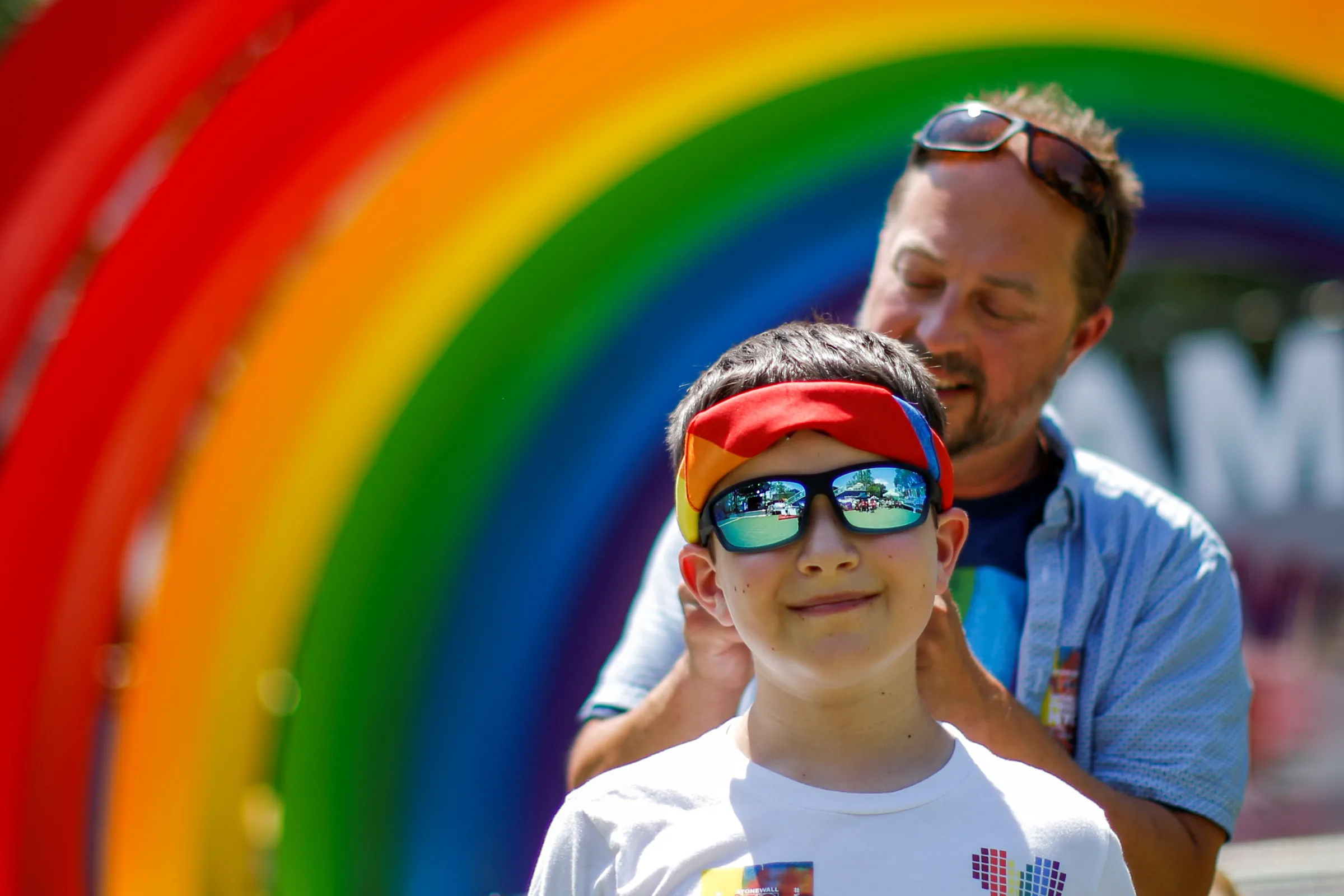 A young boy is helped by his parent to get dressed during the Youth Pride event as part of World Pride and Stonewall anniversary in New York, U.S., June 29, 2019. REUTERS/Eduardo Munoz
Young queer voices are continually sidelined in policy-making discussions, despite being heavily affected by their outcomes. It's time for that to change
Graham Robertson is a graduate student at the London School of Economics living in Toronto and has worked on LGBTQ+ and Black, Indigenous and People of Colour initiatives as an activist, researcher and policymaker.
Today the rights, safety and fundamental livelihoods of queer youth are undoubtedly at risk.
Lawmakers in states such as Texas and Tennessee are denying trans youth access to critical gender-affirming care, while "Don't Say Gay" bills have led to LGBTQ+ issues being muzzled in US schools.
This rise in homophobic and transphobic legislation is not exclusive to the United States, but these cases warrant broader conversations on how to protect the freedoms of queer youth everywhere.
While writing my masters dissertation, I gained a firsthand perspective on international efforts for LGBTQ+ rights, with my research focusing on Canada's campaigns overseas.
As a young, queer Canadian, the topic was close to my heart. It was exciting to hear from activists about their work – but I noticed an absence in young voices.
In all the policy discussions, the extent to which queer youth are engaged was unclear. I found Canada's international engagement was not heavily involved with organisations exclusively focused on young people.
Similarly in 2021, the terms "children", "youth" and "young people" were all notably absent from U.S. President Biden's Memorandum on Advancing the Human Rights of Lesbian, Gay, Bisexual, Transgender, Queer and Intersex Persons Around the World.
I recently sat in on a working group meeting on international LGBTQ+ rights and observed a lack of queer youth voices, along with no focused discussion on their perspectives. This was also the case for an event on banning conversion therapy - despite the practice being disproportionately targeted at queer youth.
These shortcomings are troublesome when considering the significant threats queer youth face today. Time and time again they remain absent at multilateral policy discussions on sexual orientation and gender identity.
It begs the question: how many LGBTQ+-inclusive policies and programs are tailored specifically for queer youth? And, to what extent are queer youth actually engaged in the development of these strategies?
Furthermore, what is causing the disconnect? There are a number of social, economic and institutional barriers to youth engagement in policy development, such as the financial costs of compensating speakers and public institutions' lack of knowledge about "youth issues."
Policymakers may also have discriminatory attitudes towards young people, according to the Organization for Economic Co-operation and Development.
Getting young people involved in their own need-specific discussions is crucial, but it's also important they have a say on all matters which affect them, such as health, employment, discrimination, and violence.
The same can be said for LGBTQ+ people, whose perspectives are needed in every major policy discussion, not just those relating to their specific needs.
When both LGBTQ+ and youth issues are sidelined in policy development, queer young people are doubly burdened. They are shut out by public institutions and left fighting for a seat at the table.
Many now advocate for themselves in their own spaces. The Queer Youth Dialogues invites young LGBTQ+ people to network and share their experiences, and has been a powerful tool to discuss the challenges they face.
Queer youth continue to show up for themselves and their communities, yet their spaces remain at the margins of policymaking. Leaders within the queer community must start showing up for them too.
LGBTQ+ organisations that make inclusion their mandate must also include youth in their decision-making, especially when developing policy proposals and advocating to governments.
Governments must then show up for queer youth by listening to their stories and creating space for them to work on policies that affect them. Only through integration can we ensure a safer tomorrow for young people.
---
Any views expressed in this opinion piece are those of the author and not of Context or the Thomson Reuters Foundation.
---
Tags
Pay gaps
LGBTQ+
Wealth inequality
---