Special series: Surveillance tech keeps tabs on world's migrants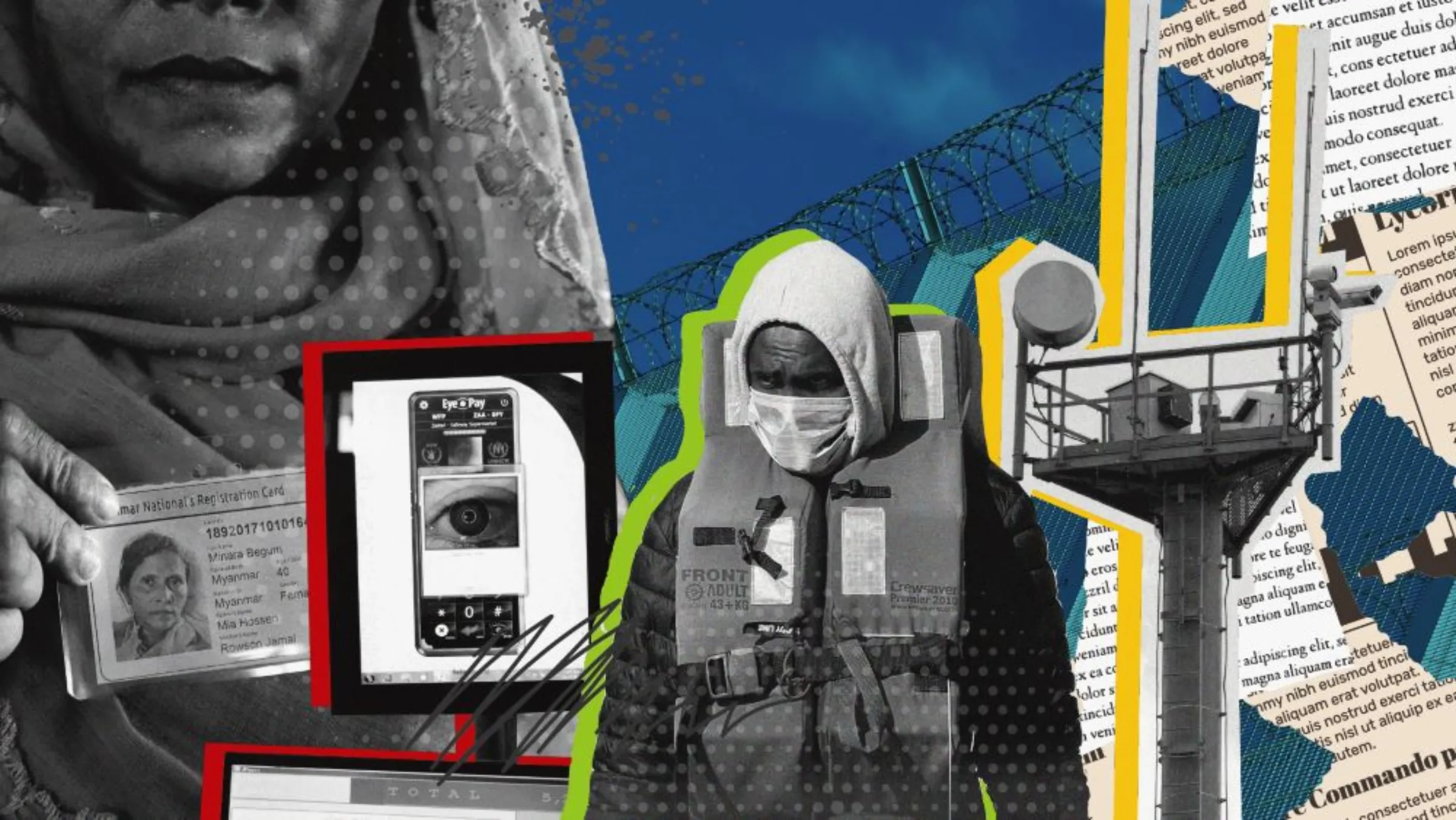 An illustration photo shows a woman holding a national identity card, an eye on a phone screen, a man in a mask and a life vest, and a surveillance tower on a background of newspaper clippings and barbed wire. Thomson Reuters Foundation/Nura Ali
What's the context?
From digital IDs to AI-based facial recognition cameras, tracking tools threaten migrants' basic freedoms, rights experts say
More people than ever before are living far from home after being uprooted by war, violence, persecution and other crises, the U.N. refugee agency (UNHCR) said earlier this year as millions of Ukrainians fled Russia's invasion.
As the number of forcibly displaced people exceeds 100 million for the first time, governments are using an array of high-tech tools to monitor the movements of refugees and migrants at borders and within their countries, often using them to control access to public services, too.
In total, some 281 million people are now living outside their countries of birth, according to the U.N. migration agency (IOM).
But from digital identity cards and artificial intelligence-based facial recognition cameras, to drones and surveillance towers, the technology being used to track people on the move poses an unprecedented threat to their basic freedoms, rights experts say.
Sometimes their consequences can be deadly by forcing some migrants to take greater risks in order to avoid detection, for example along the perilous U.S.-Mexico border.
---
---
Tags
Facial recognition

Digital IDs

Migration

Tech and inequality

Tech regulation

Smart cities
---