Dystopia, drought and hope? African cli-fi takes on climate crisis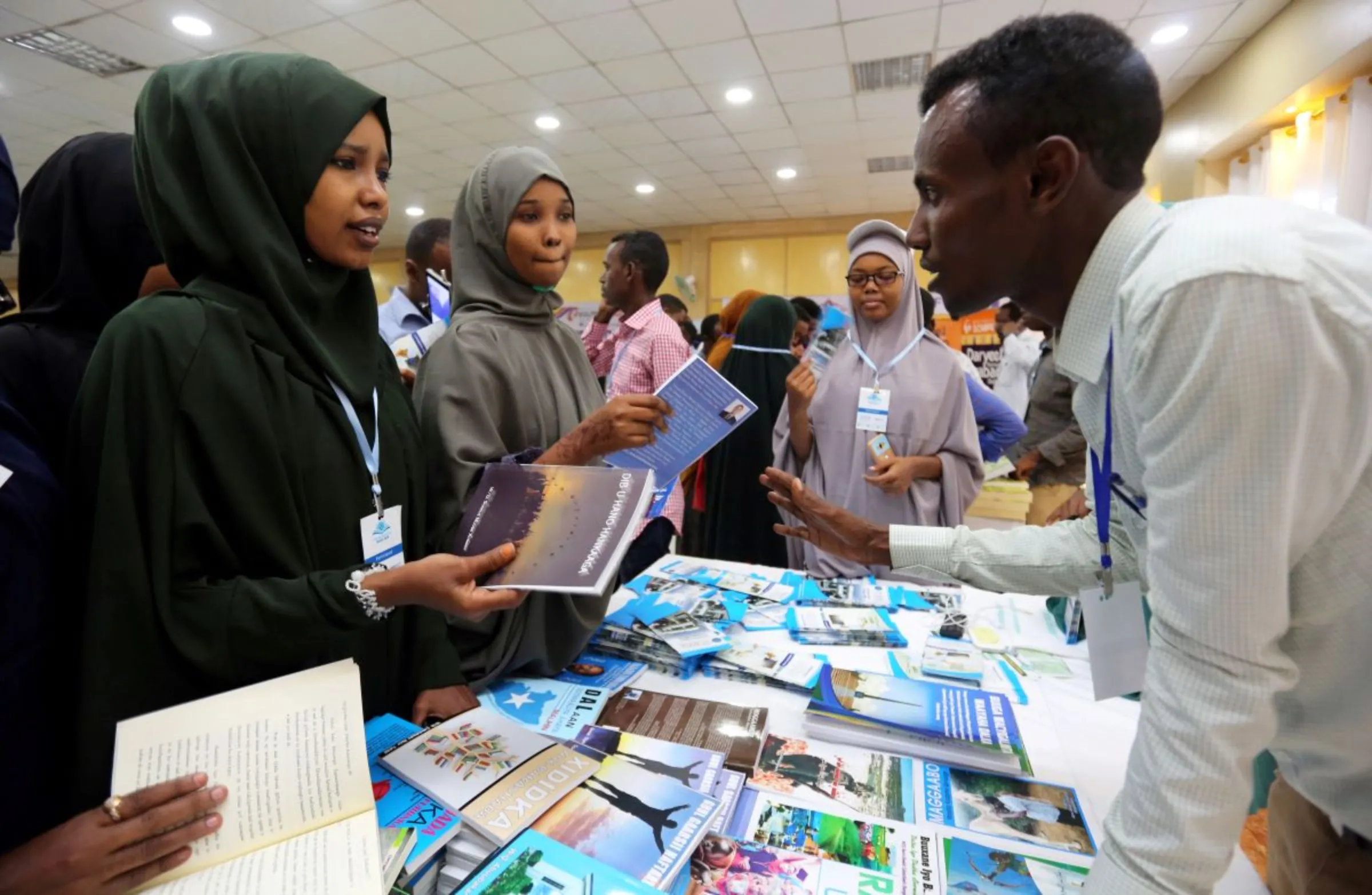 People browse through books during the third annual book fair in Mogadishu, Somalia September 14, 2017. REUTERS/Feisal Omar
What's the context?
A rising number of African authors are writing climate fiction and challenging Western narratives around climate change
Climate fiction literary genre slowly takes root in Africa
Authors say it can convey climate threats on the continent
Works are still looking for a broad public audience
MAUN, Botswana - As Africa bears the brunt of worsening climate change, writers and novelists on the continent are turning to penning "climate fiction" - or "cli-fi" - which seeks to challenge Western narratives while attracting and inspiring African readers.
The term was coined by a climate activist in 2008, and high-profile American and British authors from Barbara Kingsolver to Margaret Atwood have since hit the headlines and won plaudits for their novels contributing to the growing literary genre.
In sub-Saharan Africa, writers and editors say cli-fi has been slower to take root but point to an uptick in recent years - with more short stories published online and a newly-established award recognising African writers in this field.
Nigerian author and editor Oghenechovwe Donald Ekpeki said African cli-fi was more immediate, relevant and personal compared to such literature from elsewhere in the world.
"Ours focuses more on the individual than the theoretical or institutional," said Ekpeki, who has written a cli-fi novelette.
"It's real-time, in the now. Who has no home to live in? (Who has) no path to go to school or work as their roads are literally broken by flood waters? Who has no way to eat, no futures? " he added.
From rising heat and seas to droughts, floods and cyclones, Africa is being hit disproportionately hard by climate change impacts.
The continent accounts for less than 3% of the world's greenhouse gas emissions yet is warming faster than the global average, the World Meteorological Organization (WMO) has said.
However, Derek Workman, the Botswana-based editor-in-chief of the Kalahari Review - an online magazine for African writing - said examples of cli-fi written on the continent were still relatively few while demand from the public remained low.
The genre - originally a sub-genre of science fiction - exists mainly on the continent through online publications, he said, adding that physical books published across Africa tend toward memoirs, young adult fiction, or vampire romance novels.
"Sadly there is a very small appetite for this (cli-fi) - not just in Africa but worldwide"," Workman said.
Nigerian author and academic Uchechukwu Peter Umezurike said the aim of cli-fi is not to "solve the climate crisis" but instead to warn people about the dangers of complacency and inaction, while also offering some hope of a better future.
"Literature, in this regard, works to raise consciousness among people," said Umezurike, who is an assistant professor at Canada's Calgary University.
"But how far any nation or its government is willing to go to stem the ultimate tsunami rests on its concerted intervention with private organisations."
'More real than graphs'
The Share Africa Cli-Fi Award - the first of its kind to be established and run on the continent - was launched last year by the Botswana Society for Human Development (BSHD), an NGO, with support from writers, advocates and academics like Umezurike.
The objectives of the award - which has three cash prizes ranging from $100-500 - include "highlighting common themes in Africa's climate change experience" and making those experiences "more real than graphs or plots of temperature variation".
Ghanaian writer Cheryl S. Ntumy, one of the organisers of the prize, said African authors were taking the topic to heart and exploring it in innovative ways, adding that "urgency drives creativity".
"With the rise of subgenres like solarpunk and hopepunk, we are seeing writers focus not just on the problem of climate change but also potential solutions," she said.
One of the shortlisted entries for the new award was "The Serpent's Handmaiden" by South African writer Vuyokazi Ngemntu.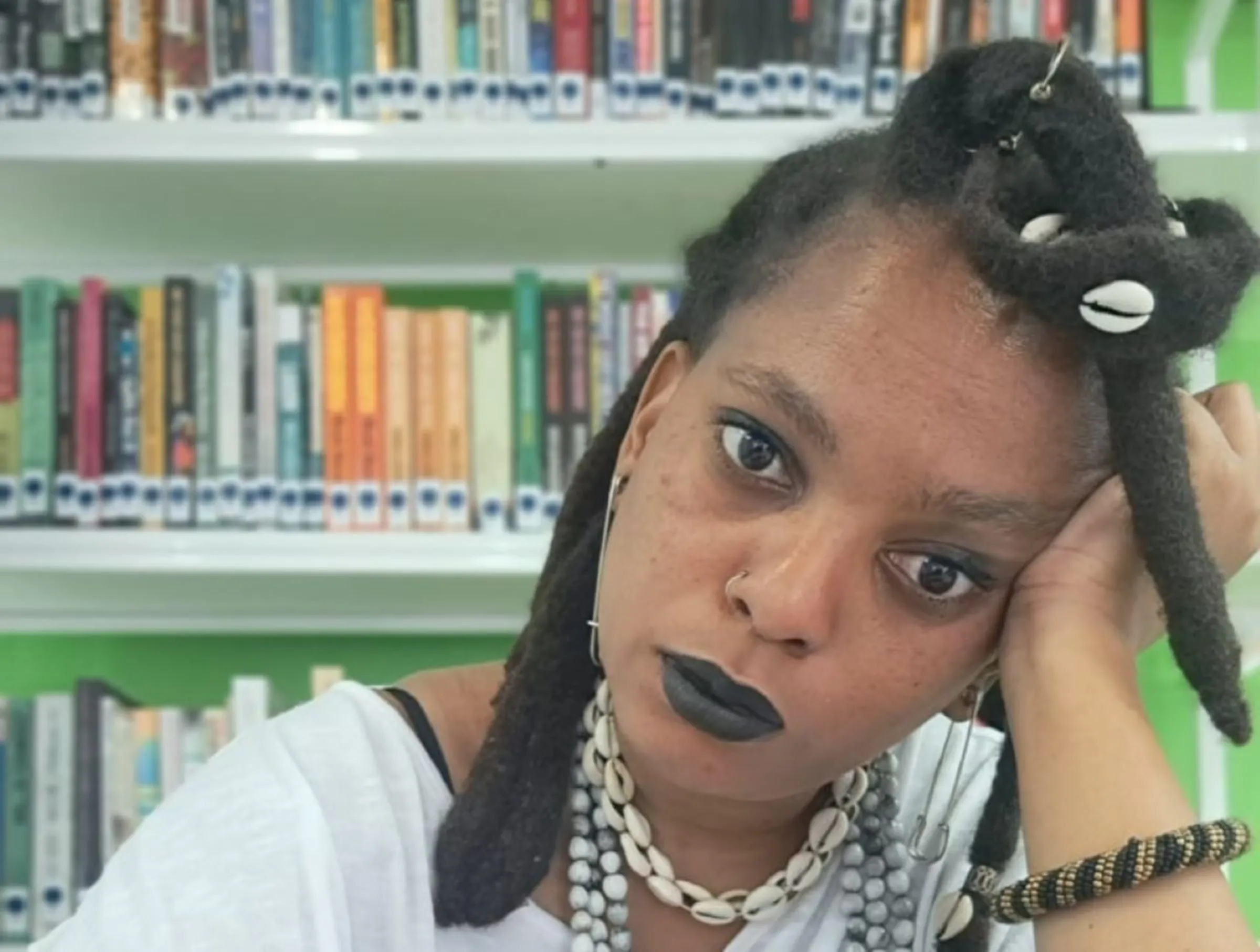 The short story - set in 2033 in a dystopian drought-hit state that once was South Africa - revolves around a teenage girl's encounters with the mystical serpent Inkanyamba, which torments her in her dreams for ignoring an ancestral calling.
When the girl eventually heeds the call, rain arrives on the parched land.
"I believe cli-fi can be weaponised to highlight the urgency of these matters," said Ngemntu, adding that she wanted to "craft a story that was ours, not mine", referring to all Africans.
"It is something that I feel we are yet to be audacious about as African writers - telling our stories in a way that does not pander to the Western gaze," said the 39-year-old, who is also a sangoma - or traditional healer.
This stance is shared not just by many African authors but climate campaigners too.
At last year's U.N. COP27 climate summit in Egypt, 21-year-old Kenyan activist Eric Njuguna said his African peers should not follow their counterparts in the West when it comes to campaigning, urging them instead to "start your own thing".
BSHD communication manager Pearl Mokgatlhane, who previously worked in publishing, described cli-fi as a "powerful advocacy tool" and said the genre could move beyond raising awareness to also highlight emissions cutting and adaptation measures, for example.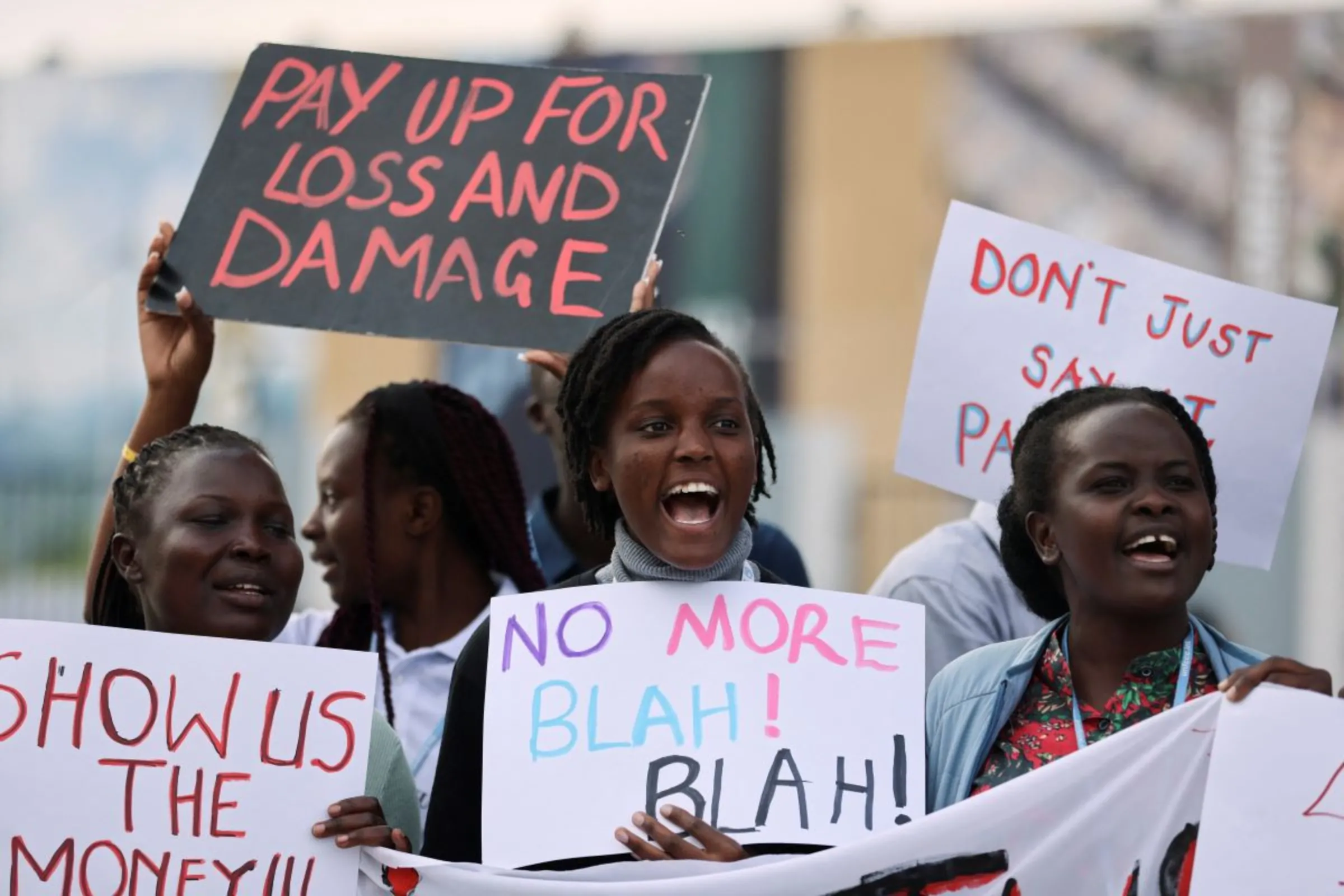 Stories convey urgency
One of the first cli-fi novels from Africa is believed to be Mara and Dann, published by British-Zimbabwean novelist Doris Lessing in 1999. It is set in Africa after an Ice Age in the future and focuses on two young siblings struggling to survive.
Today, Cameroonian-American Imbolo Mbue, Nigerian-American Nnedi Okorafor and South Africa's Lauren Beukes are among Africa's most well-known cli-fi writers, with work covering themes like afrofuturism, dystopia and political instability.
Umezurike - the Nigerian author and academic - said he felt encouraged that both established and emerging African writers were engaging with the climate crisis and writing more cli-fi.
"I do not doubt that writers will remain committed to tackling the crucial ecological changes of our time," he said.
"We must continue to tell stories of the effects of droughts, tropical storms and floods, weather extremes, wildfires, food and water scarcity, rising sea levels, glacier melting and shrinking ice sheets, and species extinction," he added.
"Stories lend these issues more urgency."
(Reporting by Baboki Kayawe; editing by Kieran Guilbert and Laurie Goering.)
---
---
Tags
Climate inequality

Communicating climate change
---