Africa climate summit is vital moment for continent to take charge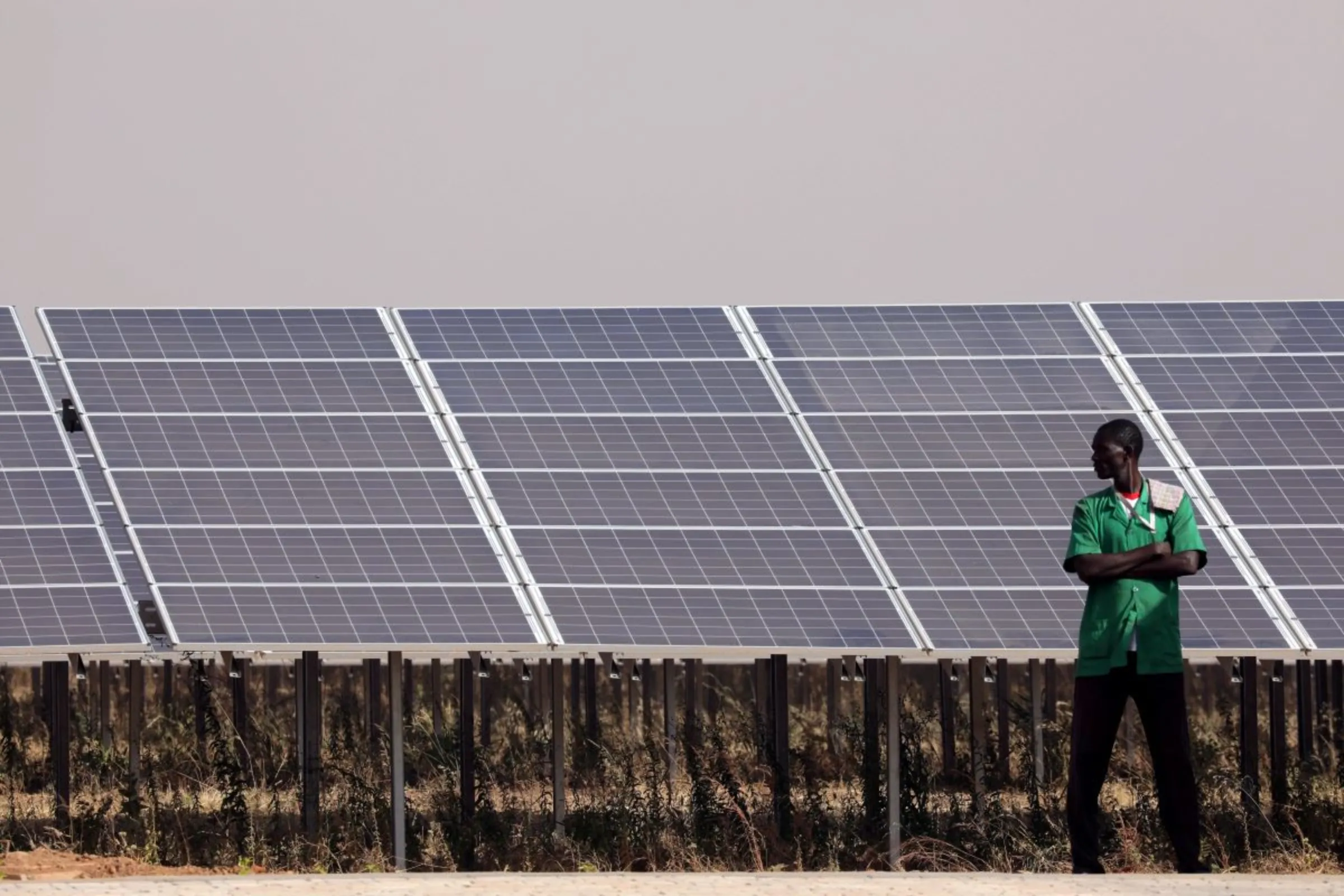 Solar panels are seen during the inauguration ceremony of the solar energy power plant in Zaktubi, near Ouagadougou, Burkina Faso, November 29, 2017. REUTERS/Ludovic Marin/Pool
Africa Climate Summit (ACS) in Nairobi, Kenya, needs to spur action on clean energy, adaptation planning and financing mechanisms
Mohamed Adow is a climate justice advocate and director of energy and climate think-tank Power Shift Africa
Africa stands on the cusp of sweeping economic development. Whether this development is powered by clean renewables, or dirty fossil fuels, will go a long way to determining if the world meets the Paris Agreement goal of limiting global heating to 1.5C.
The youngest continent on Earth is finally coming of age. This will bring exciting opportunities and, equally, great expectations. Africa, though, has many structural challenges, including, poverty, hunger, conflict, debt and limited access to energy - all of which continue to hamper progress.
Even so, our potential is immense. We have clean energy resources, a predominantly youthful population that is set to hit 2.5 billion in 2050, arable land and visionary politicians already offering global leadership. Most of the fastest growing economies are in Africa, with many of them powered largely by clean energy. Africa holds 40% of the world's strategic mineral reserves essential for the global transition to clean development.
That is why it is fitting for the first Africa Climate Summit (ACS) to be taking place this month in Nairobi, Kenya. For a long time Africa has been bearing the brunt of the climate crisis, and too often it's been sidelined in discussions about how we solve it.
Which is why it's shocking to see that even a climate summit on African soil, to regain some control over our climate future, is being interfered with by the interests of the Global North. Of the 93 side events taking place at the summit, only 35 are led by African organisations. Nearly two-thirds of them are being run by Global North entities. Recently, African civil society wrote a letter in protest at the U.S. involvement of U.S.-based management consultancy firm McKinsey in the summit. In the face of the opposition, McKinsey was forced to withdraw, but after months of having their tentacles involved in the planning of the meeting, they have already influenced much of the schedule and packed it with dangerous distractions such as carbon markets.
This just shows how much the Global North is trying to capture the discussion around Africa's climate future. The habit of colonialism is obviously hard to kick when it's been so ingrained for so long. It was the disregard and greed of many Global North governments and companies that got Africa into this climate mess. It's time for African thought and leadership to get us out of it.
The ACS is an opportunity, but only if it's framed to address the interconnected challenge of climate, energy and development, and realise a more coherent pan-African vision of a future that avoids the traps of the past, and builds more resilient food, energy and industrial systems to meet the real needs of every African.
Tackling these challenges requires action particularly on two fronts: How we spread access to clean power to all corners of Africa, and also how we develop a plan to adapt to a distorted climate that we haven't caused.
Already, Africa is leading on the global clean energy stage. Kenya's electricity mix is 92% renewable, with an ambitious target to reach 100% by 2030. Accelerating this transition across the continent would put Africa decisively at the forefront of the renewable energy race and grow the continent's economy. We need the ACS to inspire other African countries to make clean energy investment a national priority.
The ACS should also provide an important avenue for Africans to ensure adaptation gets equal billing along with mitigation. For too long, Global North countries have only wanted to focus on reducing emissions and have given scant regard to dealing with the impacts of their egregious and harmful fossil fuel burning. Africa is the most vulnerable continent to climate change. The fifth year of failed crop seasons in the Horn of Africa clearly demonstrates this. According to UNEP's Adaptation Gap Report, global annual adaptation needs will be $160-340 billion by 2030. Rich nations have so far failed to even deliver the wholly inadequate $100 billion in climate finance that they promised to have mobilised by 2020.
We also need to reform the finance architecture so that money can reach disaster victims much faster. The International Loss and Damage Fund agreed last year at Egypt's COP27 is an important step forward. We must now put pressure on rich nations to set up and operationalise the fund – and fill the money that is needed.
The ACS is an opportunity to mobilise African governments and civil society to ensure adaptation plans are prepared for each country and that we call with a unified voice for this adaptation gap to be closed.
Despite the many challenges, this can be the African century if we work together to make the continent as resilient as possible and harness our clean energy potential, as part of a wider development vision, which can help put the world on a path to a safe and prosperous future.
---
Any views expressed in this opinion piece are those of the author and not of Context or the Thomson Reuters Foundation.
---
Tags
Clean power

Carbon capture and storage

Fossil fuels

Energy efficiency

Net-zero

Climate policy

Carbon offsetting

Energy access

Climate solutions
---