Why poor crypto regulation could intensify the Israel-Hamas conflict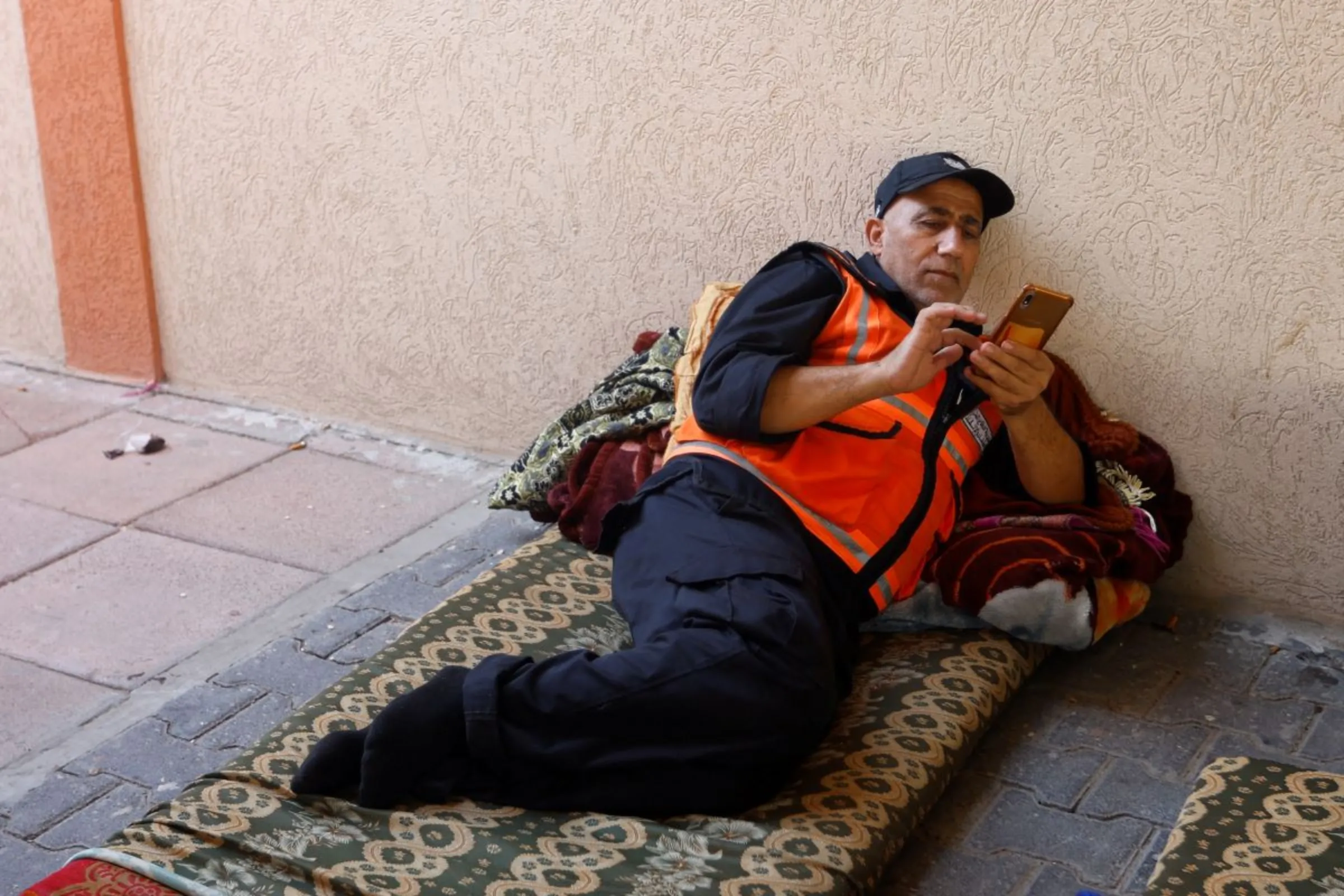 Palestinian emergency personnel checks his smart phone as he shelters in a school amid Israeli strikes in Khan Younis in the southern Gaza Strip October 12, 2023. REUTERS/Ibraheem Abu Mustafa
To poke crypto regulators into action, critics should look towards Washington and London, not Gaza
Peter Howson is a technology writer, researcher, and assistant professor in international development.
Crypto has been a useful mode of fundraising for non-state militant groups for some time. Bitcoin is popular but pseudonymous, making transactions easy to track. Other crypto tokens, like Monero and ZCash are just as environmentally awful, but offer high levels of privacy, making them more attractive for illicit use. North Korean hacker groups reportedly use stolen crypto to fund the country's nuclear weapons program. And Crypto has enabled Russia's Wagner group to fund covert operations in Central Africa despite sanctions.
Climate change, problem gambling, and predatory investment scams are all tricky to tackle with crypto in tow. Not to mention money laundering, ransomware attacks, and sanctions evasion. But cries to take more decisive regulatory action intensified this week following concerns crypto was the preferred financing option for the Palestinian group Hamas.
The crypto-critic actor and author Ben Mackenzie was quick to point out Binance's role. The world's largest crypto exchange soon agreed with Israeli authorities to freeze all Binance trading accounts linked to the group. Seized funds would go to Israel's coffers. The seizures weren't Binance's first connection to Hamas. The Commodity Futures Trading Commission (CFTC) earlier this year sued the company and founder Changpeng Zhao, for allowing Hamas to send funds in small sums to avoid money laundering controls.
The former chief of the US SEC Office of Internet Enforcement said on X, formerly known as Twitter: "Wake The F. Up US DOJ. The link between crypto/terrorism/Hamas/Iran is not just a threat to Israel but a threat to the US and everywhere else as well."
But coupling any industry that requires a regulatory crackdown to wider security concerns often leads to unintended consequences. Ten years ago, Kathryn Bigelow – director of war movies including Zero Dark Thirty and The Hurt Locker – made an animated short film about elephant poaching. Bigalow's film suggested that cracking down on the illegal ivory trade was not only great for elephants but would also "cut off funding for some of the world's most notorious terrorist networks." Bigelow's violent animation made a plausible case for lumping ivory together with the militant Islamist group Al-Shabaab.
Money, weapons, and military training soon flowed into Africa's elephant poaching hotspots. But according to experts "evidence for the relationship between poaching and armed non-state actors [was] very thin," said Professor Rosaleen Duffy, the author of a study published in Global Environmental Change. "In the al-Shabaab case I think it's been largely discredited."
In 2009, a Rand study suggested that buyers of bootleg DVDs might inadvertently fund everyone from Hezbollah to the IRA. The claims again seemed plausible, but turned out to be overblown. The global drugs trade has been tenuously linked to international terrorism in South America.
But the resulting 'narco-terrorism' myths fuelled a war on vulnerable rural communities, rather than drug use. In a hot-blooded reaction to the threat of terrorism, militarised forms of conservation in some cases prompted entire communities to be violently displaced.
By suggesting possible links between the crypto industry and terror threats, we don't highlight the urgent need for cracking down on crypto. But rather, we perpetuate a myth that a militarised response solves everything. Groups in Israel are still setting up appeals for displaced Israelis using bitcoin. Looking towards Israel to promote decisive action on crypto is a non-starter.
More cryptocurrencies are produced in the US than anywhere else in the world. Most of the largest exchanges call the US home. London is growing as one of the most crypto-friendly jurisdictions. Conservative Party politicians offer a warm embrace to big crypto industry players. The largest crypto Venture Capital firm a16Z, Worldcoin founder Sam Altman, and Changpeng Zhao have all been encouraged to the UK.
There is little doubt that urgent action on crypto is needed. But that action starts at home, not in Gaza.
---
Any views expressed in this opinion piece are those of the author and not of Context or the Thomson Reuters Foundation.
---
Tags
Cryptocurrency

War and conflict
---