Chile: Lessons from years of disinformation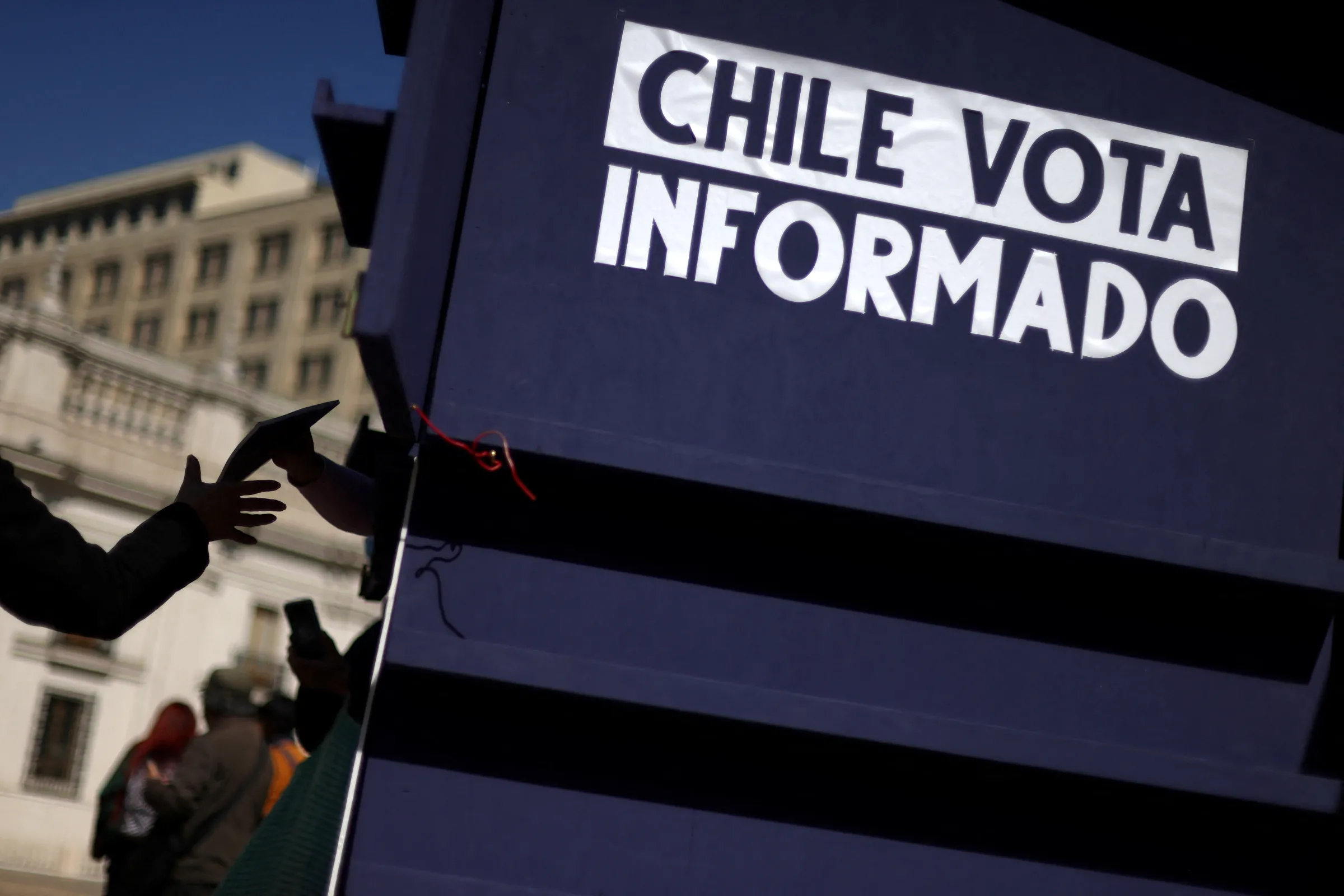 A slogan is seen as a citizen receives a copy of the proposed new Chilean constitution ahead of the upcoming September 4th constitutional referendum, outside the government palace in Santiago, Chile August 19, 2022. The slogan reads 'Chile votes informed.' REUTERS/Ivan Alvarado
Ahead of a constitutional referendum on Sept. 4, Chileans face a flood of disinformation online. Tackling it requires diligence, flexibility and collaborations.
Fabián Padilla is the director and editor-in-chief of Fast Check CL
Chileans will vote on Sept. 4 to approve or reject the text of a new constitution to replace the country's magna carta that dates back to the Augusto Pinochet dictatorship. Nearly 80% of Chileans had voted to draft a new constitution in 2020, following violent protests against inequality, but support has since dropped considerably.
Ahead of the referendum, a flood of fake news stories about what the new constitution contains has gone viral on social media platforms such as Facebook, Instagram, Twitter, TikTok and WhatsApp in Chile. But the problem of disinformation is not new.
Since at least 2019, Chile has faced a wave of misleading and false content on social media on issues related to human rights, crime, migration, the economy, and politics. COVID-19 brought another flood of conspiracy-theory narratives on vaccines and science. Last year, Chile had a super-election cycle with more than six elections, and another wave of misinformation flooded the online platforms.
Now, we are deciding nothing less than the country's next constitution, and the disinformation keeps coming.
We set up Fast Check CL in 2019 with the goal of fighting false viral content in Chile, and we have since seen some patterns and learned some lessons that can help fight disinformation in the region.
Follow the hashtags. Using hashtags is the most common way to make content go viral, and they can go around the algorithms used by platforms. Hashtags are footprints for fact checkers, and enable us to decipher the strategy of the content creators. Whether inorganic - showing isolated peaks and a clear target - or organic and fuzzier about the facts and targets, both are different forms of the same problem, and require different strategies.
Never fact check alone. One key insight is to debate and discuss strategy as a team, where everyone can participate actively. Being a lone hunter can be cool, but as a team there is more capacity and strength, and you are less likely to make mistakes.
Use a methodology, be transparent about it, but change it if you need to. Disinformation is complex and fast moving, so the methodology to fight it cannot remain static. When Fast Check CL started, we thought that the categories were clear: true, false, half true. But disinformation creators are constantly evolving and changing their tactics. So we also need to constantly evolve to keep up.
Don't be afraid of partnership and collaboration. Yes, you do need to collaborate with platforms. A well-defined relationship between fact-checking outlets and social media platforms is crucial to fighting fake news. Another necessary alliance is with the government.
In Chile, we are well connected with Servel, the national electoral service, which helps us to exchange information and follow the footprints of people who spread disinformation. Use TV and radio stations to spread the message, and collaborate with other fact checkers, even if they are your competition. In Chile, we have collaborated with other fact checkers with amazing results, fact-checking together for greater speed, impartiality, and quality.
In Chile, fact checking is new, and eager to grow, but faces the same funding and organisational challenges that the media industry in Latin America also faces. But there has never been a time when fact checkers were more crucial, because fake news is growing so quickly, and becoming more complex to counter. The narratives of disinformation, whether about vaccines or alleged electoral fraud are big, and cross-national, and need big, cross-national efforts to counter them.
Recently I participated in an exercise to see how the word #fraud was being used in the region, on one social platform.
Since November 2020,when the narrative took root in the United States after the election, it has also surfaced in the general elections in Peru in April 2021, in the federal elections in Mexico in June that year, then the legislative elections in Argentina in November, and then in Chile's presidential election. It was also trending during Colombia's presidential election in May and June.
In Brazil - where disinformation was evident in the 2018 presidential election - #fraud is already a trending topic ahead of the election due in October.
---
Any views expressed in this opinion piece are those of the author and not of Context or the Thomson Reuters Foundation.
---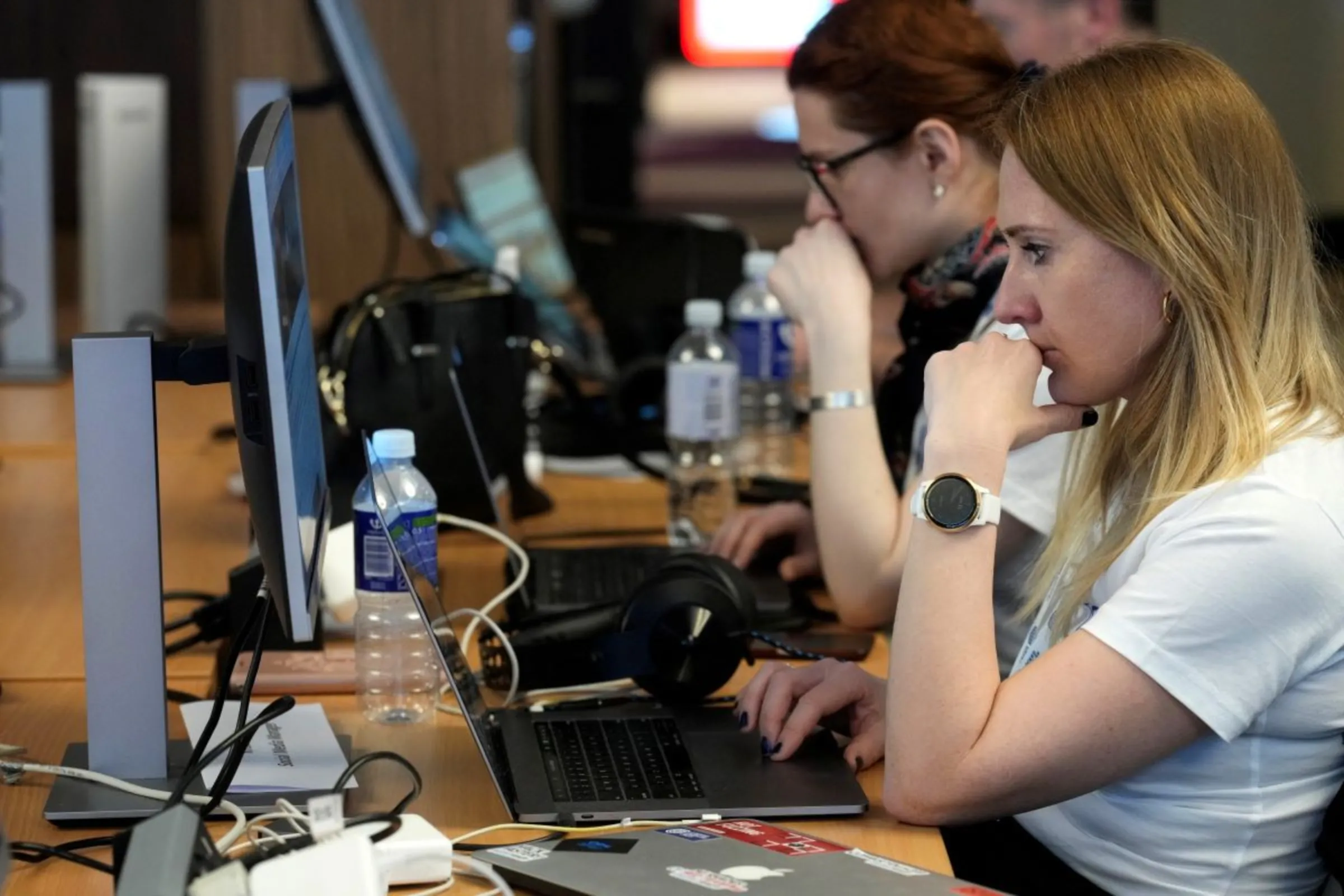 ---
Tags
Disinformation and misinformation

Polarisation

Social media
---