Migrant Venezuelan women in Colombia chase business dreams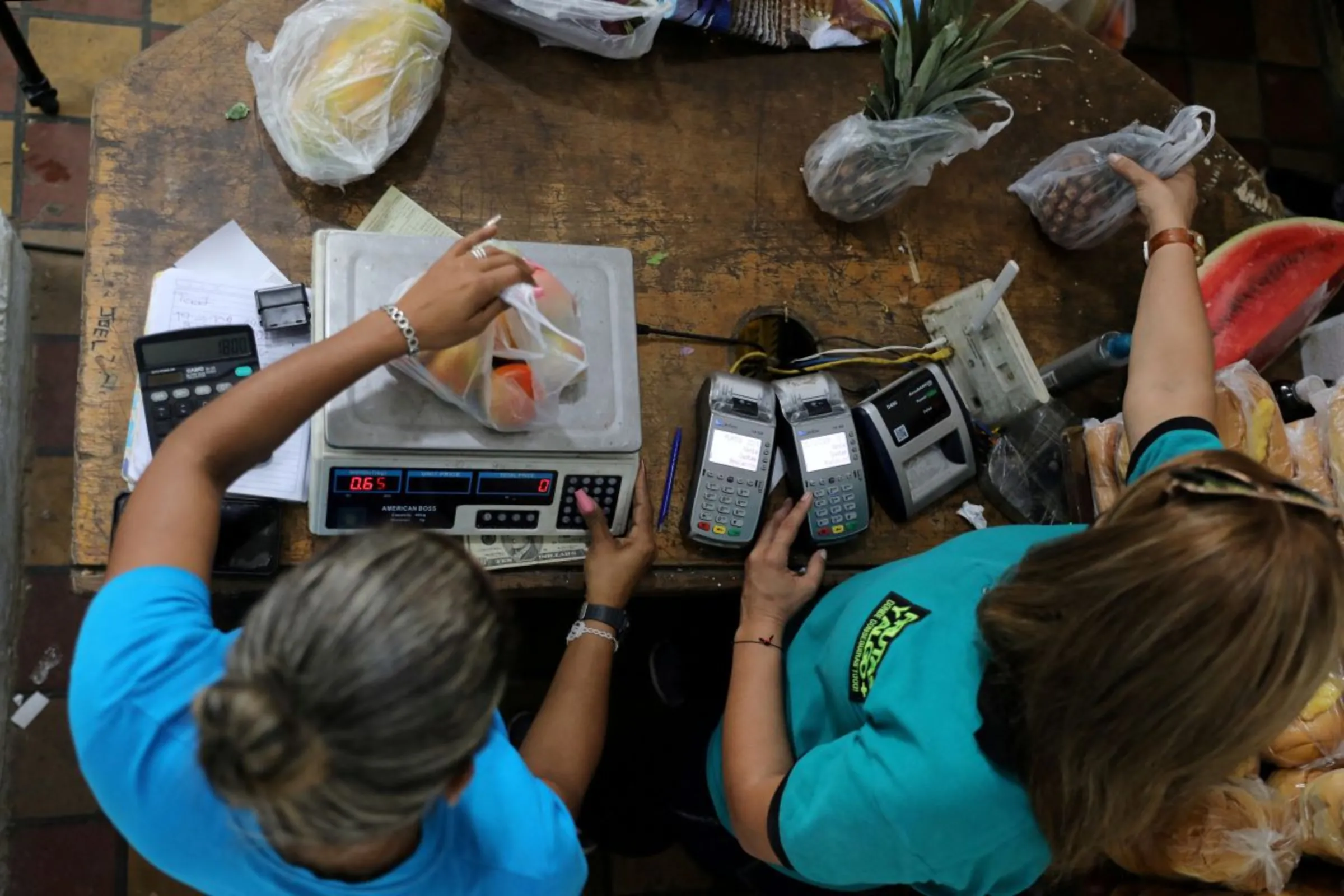 Workers weigh goods in an open-air fruit and vegetable market in Caracas, Venezuela December 22, 2020. REUTERS/Manaure Quintero
What's the context?
Migrant women from Venezuela struggling to escape poverty and discrimination in the jobs market turn to their own small businesses
This story is part of a series supported by the Women Entrepreneurs Finance Initiative
Venezuelan migrant women face bigger job hurdles
Many opt to start their own small business
Inclusion of migrants boosts economic growth
BOGOTA - Venezuelan migrant Mairelys Caldera has become obsessed with doughnuts since she fled economic turmoil at home to seek refuge in Colombia a year ago.
Dreaming of independence and a way out of poverty, Caldera plans to set up a doughnut stall in the streets of the capital, Bogotá, and is busily saving to buy two machines to make miniature versions of the sugary snack.
"I know my mini-doughnuts will sell well with the toppings, flavors and presentation I have planned," the 27-year-old mother-of-two told Context while poring over a TikTok video on doughnut making.
She was among a group of mainly women migrants gathered at a community hall in Bogotá's poor Bosa neighborhood during a recent financial literacy and entrepreneurship workshop run by the International Rescue Committee (IRC).
Years of grinding economic crisis and political turmoil have driven about seven million Venezuelans to leave their homeland since 2015, with neighboring Colombia the destination of choice.
In response to mass migration, Colombia in 2021 offered Venezuelans the chance to attain legal status with a 10-year Temporary Protected Status (TPS) permit, a step the U.N. refugee agency (UNHCR) has hailed as the region's most important humanitarian gesture in decades.
Rosa Vidarte, head of UNHCR's socio-economic integration unit, said the Colombian government had been "a pioneer".
So far, some two million permits have been approved, allowing migrants to work legally, in turn raising their chances of finding better-paying jobs and reducing the risk of labor exploitation.
Discrimination
Despite the government's welcoming migration policy, many Venezuelan migrants, particularly women, face discrimination when looking for a job in Latin America's fourth-largest economy.
According to surveys by the Norwegian Refugee Council (NRC), one in three refugees and migrants said they felt xenophobia against them on the streets and when job-seeking in Colombia.
That prejudice can limit their opportunities and mean lower wages compared to Colombian workers, said Vidarte, and some business leaders - from flower exporters to restaurateurs - have sought to boost migrants' job prospects.
During the peak migration wave in 2019, when hundreds of thousands of Venezuelans too destitute to afford a bus or plane ticket walked thousands of miles on foot, businessman Emiliano Moscoso was shocked to see families begging on Bogotá's streets.
It prompted Moscoso, founder of Sierra Nevada, a family-owned burger restaurant chain, to make his one of the first companies in Colombia to announce it would be hiring Venezuelan migrants.
"We started to fight against xenophobia and to find other companies who would join us and hire Venezuelans," said Moscoso, adding that about 20% of his company's workforce is Venezuelan.
He also faced red tape and difficulties in setting up bank accounts and social security payments for migrants, which are barriers that still deter companies from hiring migrant workers.
Research shows integrating migrants is good for the economy.
Venezuelan migration could potentially boost gross domestic product (GDP) in host countries, most in South America, by as much as 4.5 percentage points by 2030, according to research by the International Monetary Fund.
"The Colombian government has understood that it (migration)is an opportunity for them, it's not a burden," said Dany Bahar, an associate professor of Practice of International and Public Affairs at Brown University.
A 2020 study by Refugees International and the Center for Global Development found that if barriers preventing Venezuelans from becoming part of the economy were lowered, their average monthly income would increase from $131 to $186.25.
This in turn would translate into an increase of at least $996 million in Colombia's annual GDP, "creating a positive ripple effect for Colombian host communities," the report said.
Informal workers
Unemployment is running at nearly 11% in Colombia and many people work in informal jobs. That means finding work in the formal economy is difficult for Venezuelans and locals alike.
"The labor market in Colombia is super competitive. Colombian workers are used to working for relatively low wages," said Marianne Menjivar, IRC country director for the Venezuela Crisis Response.
About 60% of Colombians work in the informal economy in the nation of 52 million, and among Venezuelan migrants and refugees that figure rises to 90%, according to government figures.
Women migrants are more likely to work in the informal economy, typically doing low-paid cash-in-hand jobs as domestic workers, waitresses, cooks and couriers.
"For women specifically, a lot of them have come on their own with children and they have no support networks," said Menjivar.
"To get a job, to go to interviews, who do you leave the children with?" she said.
In Colombian border cities such as Cucuta and Riohacha, a lack of job opportunities has pushed some migrant women to resort to sex work to provide for their family, aid agencies say.
Another barrier is getting education certificates recognized. Two out of 10 Venezuelan refugee and migrant women say they could not get a formal job because they could not validate their school, technical or higher education degrees, according to NRC surveys.
Financial support
With few childcare options, many migrant women with families prefer to be self-employed and start a small business as it gives them greater flexibility.
This is why Caldera left her job as a clothes shop sales assistant earning 30,000 pesos ($7.10) for a daily 12-hour shift to pursue her doughnut business dream.
Supported by IRC monthly cash transfers, a community savings bank and workshops on basic financial and accounting skills, Caldera is optimistic her business will get off the ground.
"I'm motivated and inspired to succeed," said Caldera.
Another migrant at the workshop, 37-year-old single mother Diana Pereira, is saving up for a cart to sell fast food.
"I'll have competition but I'm not afraid," said Pereira, who left Venezuela six months ago.
Supporting migrants to start their own business involves giving them credit to buy equipment and materials and direct cash transfers, which Menjivar called a "game changer."
For Venezuelan migrant Jhanndre Arteaga, her hopes of giving her toddler son a brighter future keep her focused on her goal of launching a present packaging service - despite the sacrifices.
"I've learnt how to save and only spend on what I need," said Arteaga, as her son ran around the community hall in Bosa.
"Now, if I want an ice-cream or have a hamburger on a Friday, I limit myself and save the money for my business."
(Reporting by Anastasia Moloney; Editing by Helen Popper)
---
---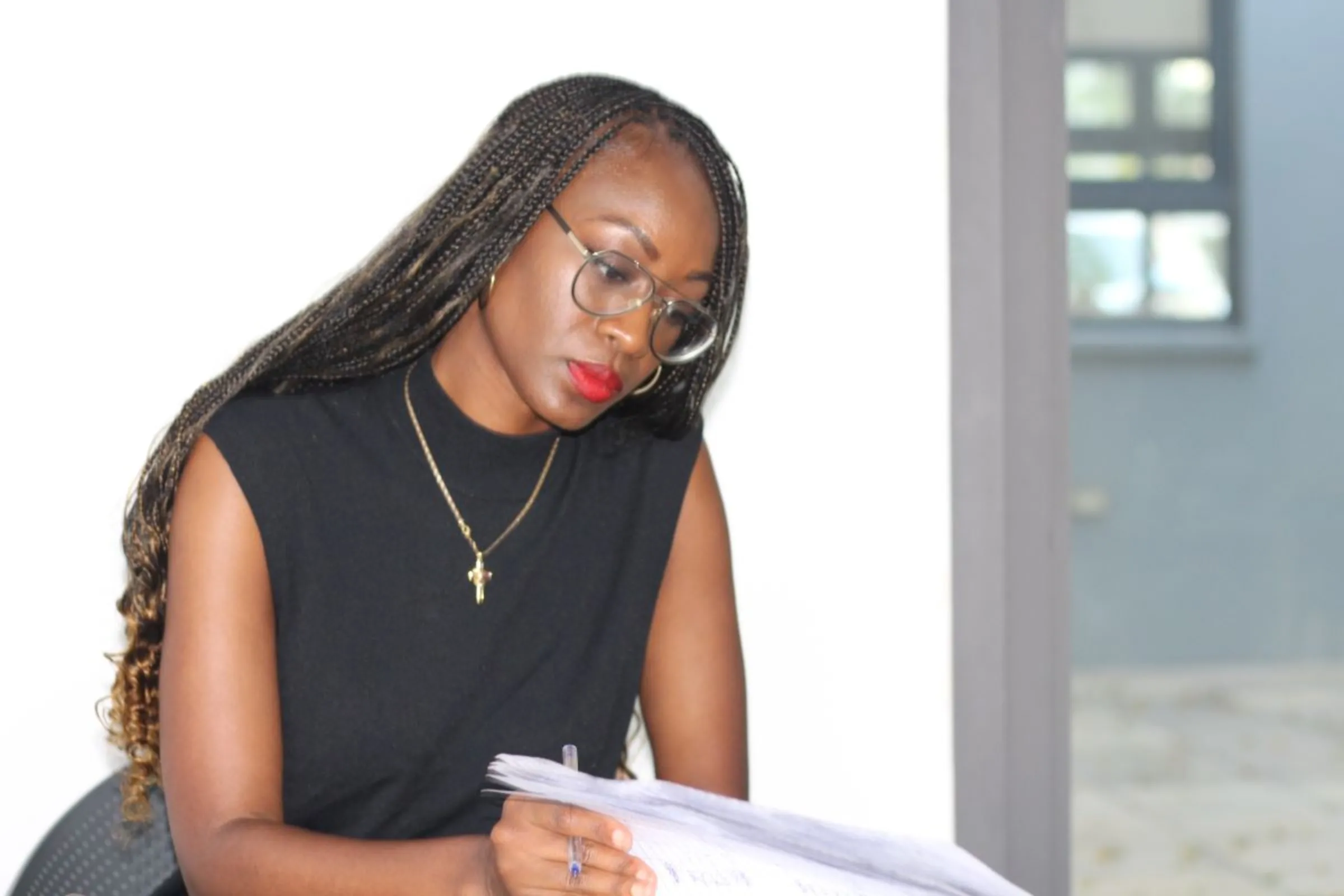 ---
Tags
Wealth inequality

Race and inequality

Migration

Future of work

Workers' rights

Economic inclusion
---