Where will the abortion rights flashpoints be in 2023?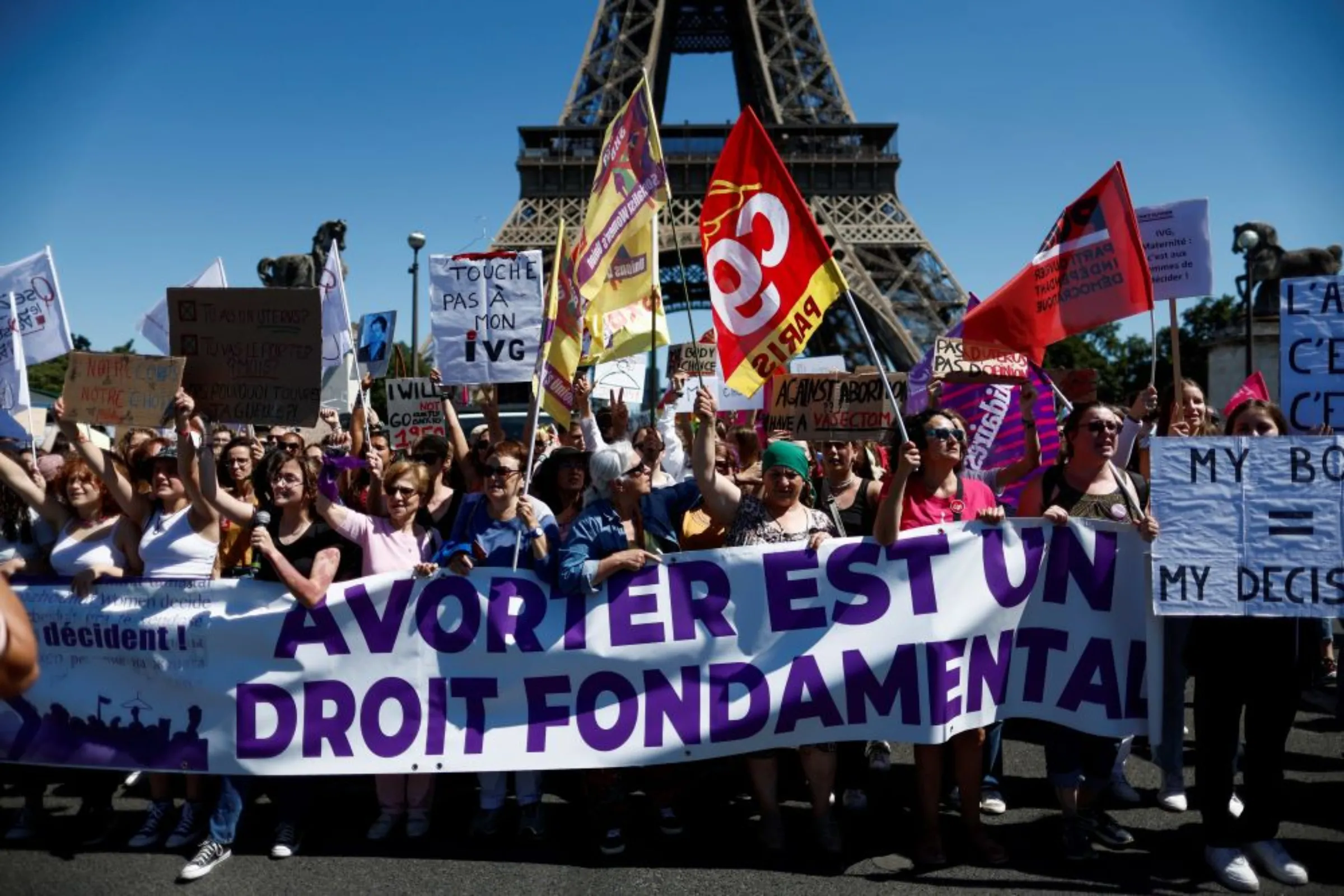 Protesters hold a banner reading "abortion is a basic right" during a rally in support of abortion rights following the U.S. Supreme Court overturning Roe v. Wade, in Paris, France, July 2, 2022. REUTERS/Benoit Tessier
What's the context?
Fallout from the overturning of Roe v. Wade will dominate the U.S. abortion rights debate, as Europe and Latin America ease curbs
Supreme Court ruling paves way for more state bans
European countries seek to bolster abortion rights
Latin America shifting towards more liberal laws
BOGOTA/LONDON - The U.S. Supreme Court's momentous ruling last year to overturn half a century of abortion rights nationwide still reverberates in 2023 with more states set to usher in bans on terminations.
The divisive battle over abortion has raged on at the local level as U.S. states seek to enshrine or curtail abortion rights in their constitutions and laws.
In Europe, several countries, including Spain and France, have moved to bolster abortion rights, while in Latin America, Mexico's Supreme Court has decriminalised abortion.
Where will abortion rights take centre stage in 2023?
United States
Since the Supreme Court overturned the 1973 Roe v. Wade case that established abortion rights nationwide, about half of U.S. states have banned the procedure or taken steps to limit access.
Reproductive rights groups say the slew of restrictions unleashed by last year's June ruling will hit women from poorer and minority communities hardest.
Some 16 million women now live more than 300 miles (483 km) from the nearest abortion clinic.
States imposing total bans include Alabama, Arkansas, Idaho, Kentucky, Louisiana, Mississippi, Missouri, Oklahoma, North Dakota, South Dakota, Tennessee, Texas and West Virginia.
Reproductive rights in liberal states could also be under threat with anti-abortion activists seeking to block nationwide access to the drug mifepristone, which is used to end pregnancies in the first 10 weeks.
Latin America
Mexico's Supreme Court on Wednesday struck down a federal law criminalising abortion, marking a major victory for abortion rights advocates in the predominantly Roman Catholic country.
The ruling opens the door for the federal healthcare system to start providing abortions, abortion rights advocates say.
Mexico's highest court declared that criminal penalties for abortion were unconstitutional in 2021, but the ruling only applied to the northern state of Coahuila, where that case originated.
Still, Mexico's 32 states have been slow to repeal their penal codes accordingly. Aguascalientes became the 12th Mexican state to decriminalize abortion last month.
In Colombia, the country's Constitutional Court last year decriminalised abortion in the first 24 weeks of pregnancy.
In Chile, a ban on abortion will likely be considered as right-wing lawmakers draft a new constitution to be voted on in December.
A 2022 referendum overwhelmingly rejected a progressive first text that included constitutional changes to guarantee women's reproductive rights.
In Central America, a region with some of the most restrictive abortion laws, there is little sign of moves to decriminalise abortion.
In Honduras, leftist President Xiomara Castro, who took office January last year, campaigned pledging to ease the country's total abortion ban, but has yet to take action.
In El Salvador, where all abortion has been banned since 1973, there are no signs the government will ease restrictions, campaigners say.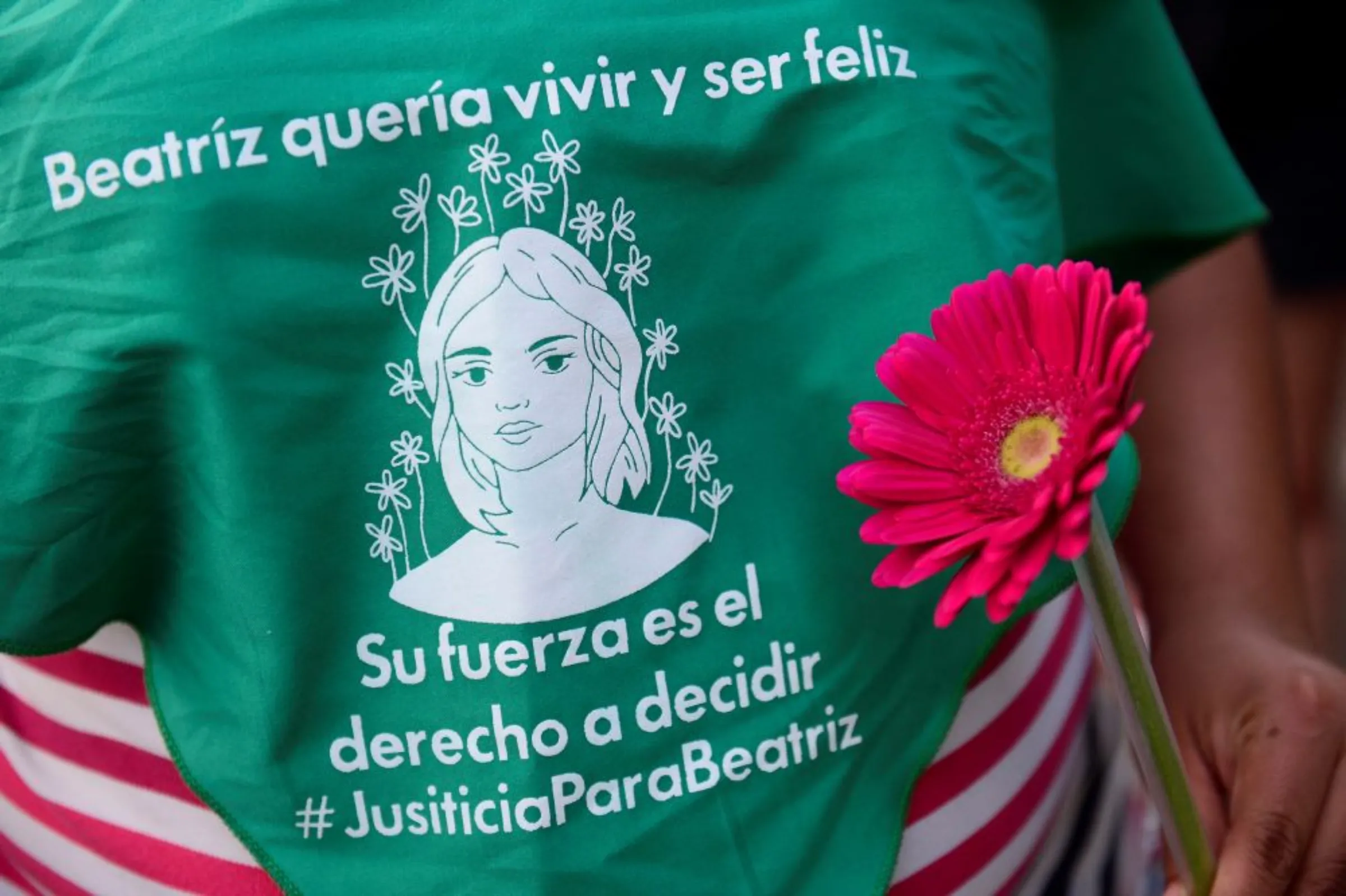 Europe
The tiny Mediterranean island of Malta, the only European Union country with a blanket ban on abortion, eased its laws in June to allow terminations if a woman's life were in danger.
In Poland, terminations are only permitted in cases of rape, incest or threat to the mother's life.
Several pregnant women have died in Poland after being denied emergency care since the law was tightened in 2021, according to the Center for Reproductive Rights, a legal advocacy organisation.
Poland's anti-abortion laws have also provoked mass protests, the latest in June, sparked by the death of a pregnant woman from sepsis, and in July over alleged police harassment of a woman seeking hospital treatment after taking abortion pills.
Many women in Poland travel to neighbouring countries for terminations, while others import abortion pills.
French lawmakers alarmed by the rollback of reproductive rights in the United States began work on a proposal to include the right to abortion in the constitution and both houses of parliament have already approved the proposal.
But under French law any change to the constitution must be put to a referendum. Polls show about 80% of the French population support the right to abortion.
In neighbouring Spain, parliament approved legislation in February allowing girls aged 16 and 17 to have abortions without parental consent. The new law also removed a mandatory three-day "reflection" period for women seeking terminations.
Spain's 2010 abortion reform allowed women to end unwanted pregnancies on demand within 14 weeks, or up to 22 weeks in cases of severe foetal abnormalities.
However, most women face problems accessing abortions due to doctors refusing to perform them. The new law also aims to ensure all public hospitals have staff who can provide terminations.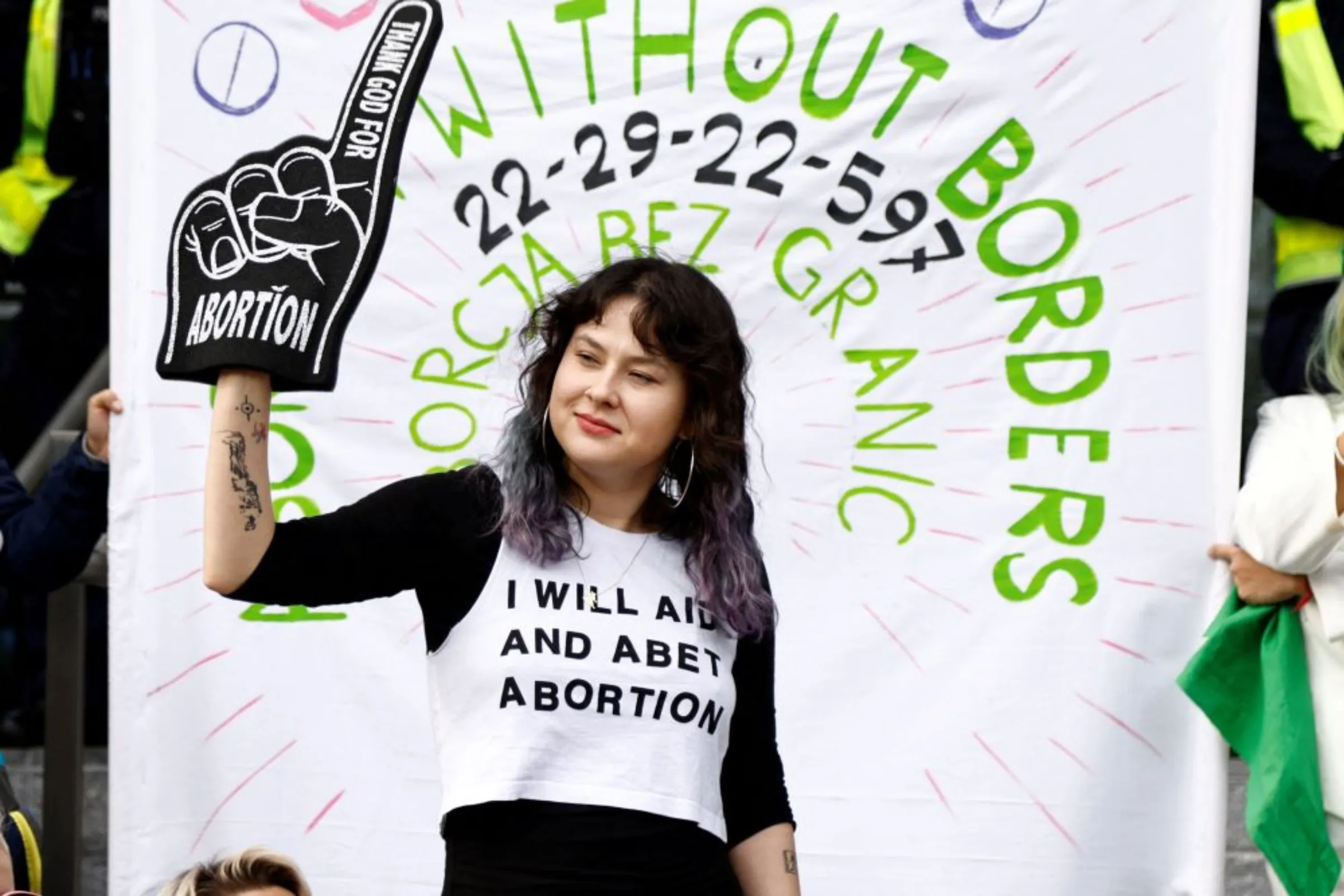 Asia
China has said it aims to reduce abortions that are not "medically necessary" in a bid to boost its birth rate, one of the lowest in world.
China, which imposed a one-child policy from 1980 to 2015, has acknowledged it is on the brink of a demographic downturn.
In the Philippines, President Ferdinand Marcos Jr publicly stated his support for easing the country's total abortion ban during his election campaign last year, but has yet to introduce policies supporting his stance.
Indonesian lawmakers last year approved a new criminal code which prohibits sex between unmarried couples and the promotion of contraception to children.
Abortion remains a crime, but the new code adds exceptions for people with medical complications, and rape victims.
Africa
In Sierra Leone, reproductive rights campaigners will be closely watching possible moves to ease abortion restrictions in the West African nation.
This comes after Sierra Leone President Julius Maeda Bios announced last year that his government would draft a bill to expand access to abortion. The procedure is currently only allowed when a mother's life is at risk.
In Nigeria, Ghana, and Senegal, where abortion is only allowed under very limited circumstances, there are no signs restrictions and near-total bans will be eased, according to reproductive rights campaigners.

SOURCES: The Center for Reproductive Rights; The Guttmacher Institute
This article was updated on Thursday September 7, 2023 at 16:10 GMT to include details of Mexico decriminalising abortion nationwide and to update throughout.
(Reporting by Anastasia Moloney and Emma Batha; Additional reporting by Diana Baptista in Mexico City; Joanna Gill in Brussels; Bukola Adebayo in Lagos; Lin Taylor in London; Editing by Helen Popper)
---
---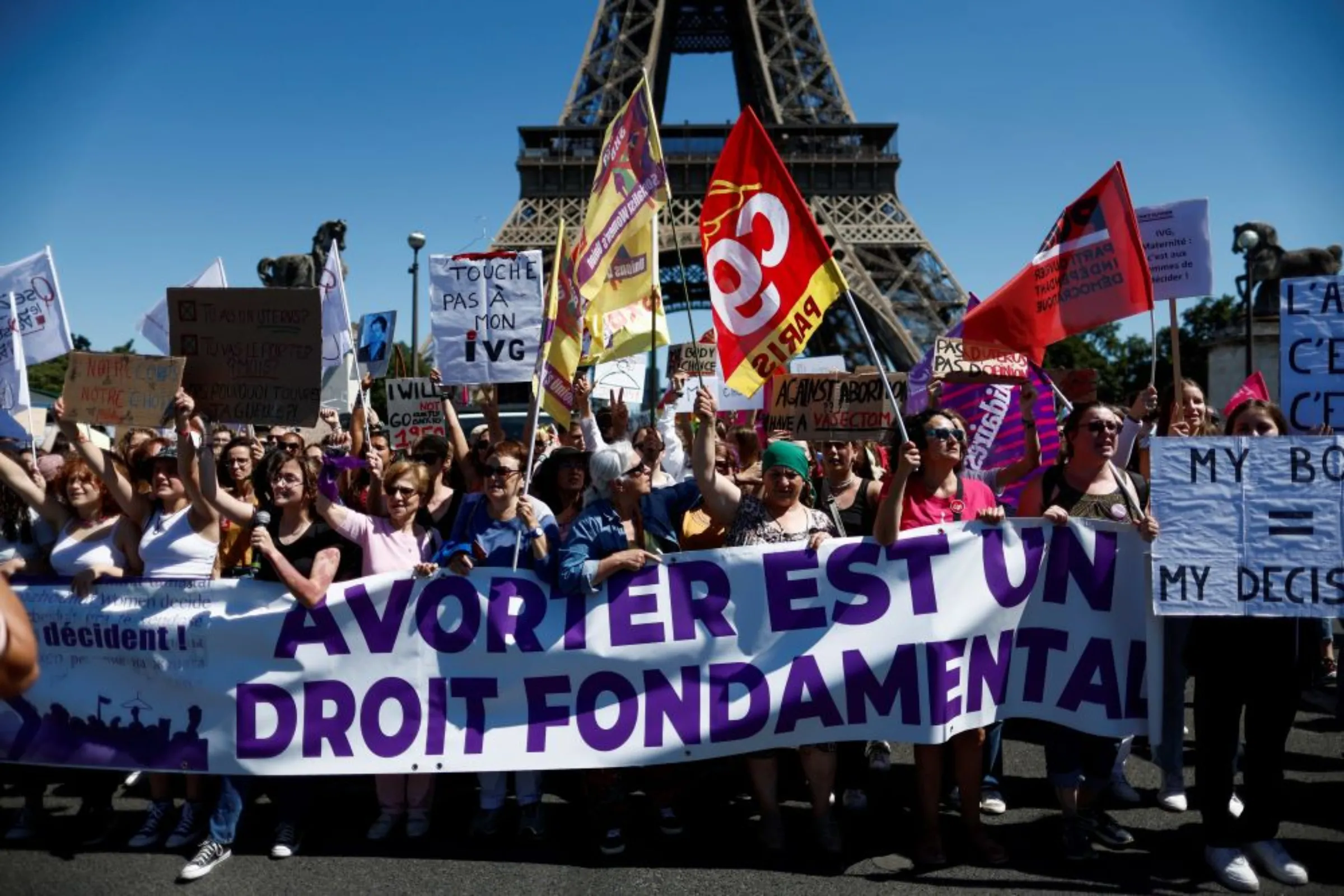 ---
Tags
Gender equity

Government aid

Race and inequality

Economic inclusion
---