What's next for abortion rights after U.S. midterms?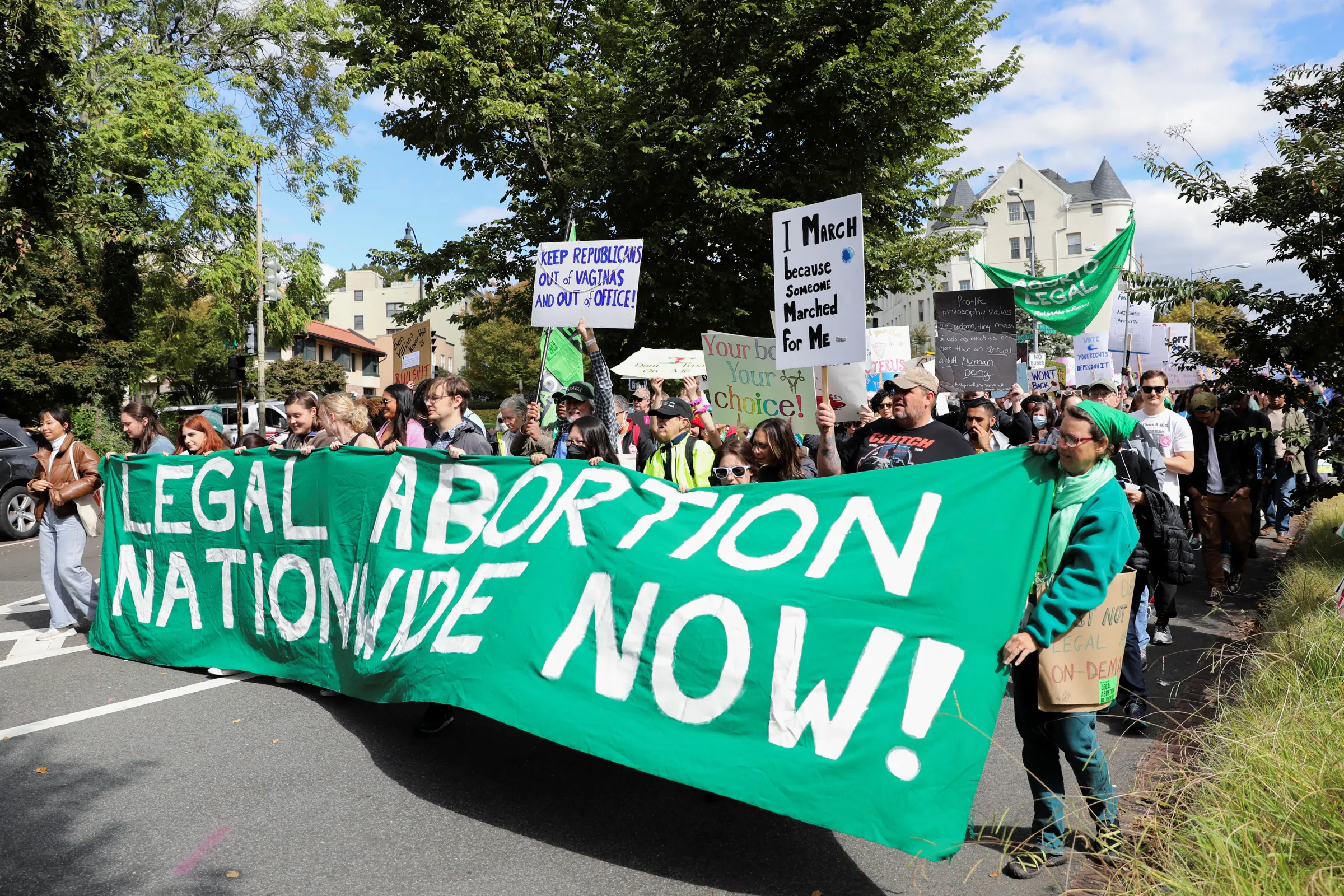 Abortion rights activists participate in a 2022 Women's March with the theme "We Demand Our Rights" in anticipation of the upcoming U.S. midterm elections on Capitol Hill in Washington, U.S. October 8, 2022. REUTERS/Amanda Andrade-Rhoades
What's the context?
U.S. states are a key battleground in the fight for abortion rights, with voters backing measures to uphold access at the midterms
With Congress divided, activists look to states
Voters back state-level measures to protect abortion
Citizen-led ballot initiatives can help shore up access
BOGOTA - More U.S. states could seek to enshrine abortion rights in their constitutions and laws after several states voted during this month's midterm elections to protect access to the procedure, abortion rights campaigners say.
While about a dozen states have enforced complete or near-total bans since the Supreme Court overturned the Roe v. Wade ruling that established abortion rights nationwide, there is now an increased state-level push to lock in access, they said.
"State constitutions are a critical vehicle to protect abortion rights," said Elisabeth Smith, head of state policy and advocacy at the Center for Reproductive Rights, a legal advocacy group.
"This year's abortion ballot initiatives ... provide a roadmap in this post-Roe world."
The Supreme Court's June ruling handed states a free rein to make their own abortion laws.
Voters have pushed back in five states where they were asked to weigh in directly on abortion issues at the midterms, from liberal California and Vermont to conservative Kentucky.
"The election results show that there is a path to protect personal liberty and reproductive rights in states across the country, no matter the partisan makeup," said Ashley All, an adviser to Families United for Freedom, a group that supported abortion-related ballot initiatives in four states.
Which states voted to protect abortion rights?
In the U.S. midterms, ballots in several states asking for approval to add abortion protections to the states' constitutions were passed by wide margins.
Voters in California, the most populous U.S. state, passed a proposal to enshrine the right to an abortion in its constitution. Voters also approved similar constitutional amendments in Michigan and Vermont.
None of the three states had heavy restrictions on abortion access in place.
In deeply conservative Kentucky, where abortion access is severely limited, 51% of voters rejected a measure that would have amended the state constitution to say it offered no right to abortion.
In Montana, voters blocked the so-called born alive law, which would require medical care to be provided to infants born alive after a failed abortion.
"Based on these results, states may look to adopt abortion protections into their constitutions," said Elizabeth Nash, a state policy expert at the Guttmacher Institute, an abortion rights advocacy research group.
"But we must remain vigilant, as we expect abortion opponents will also review the election results so that they can move ahead in their agenda to ban abortion across the country."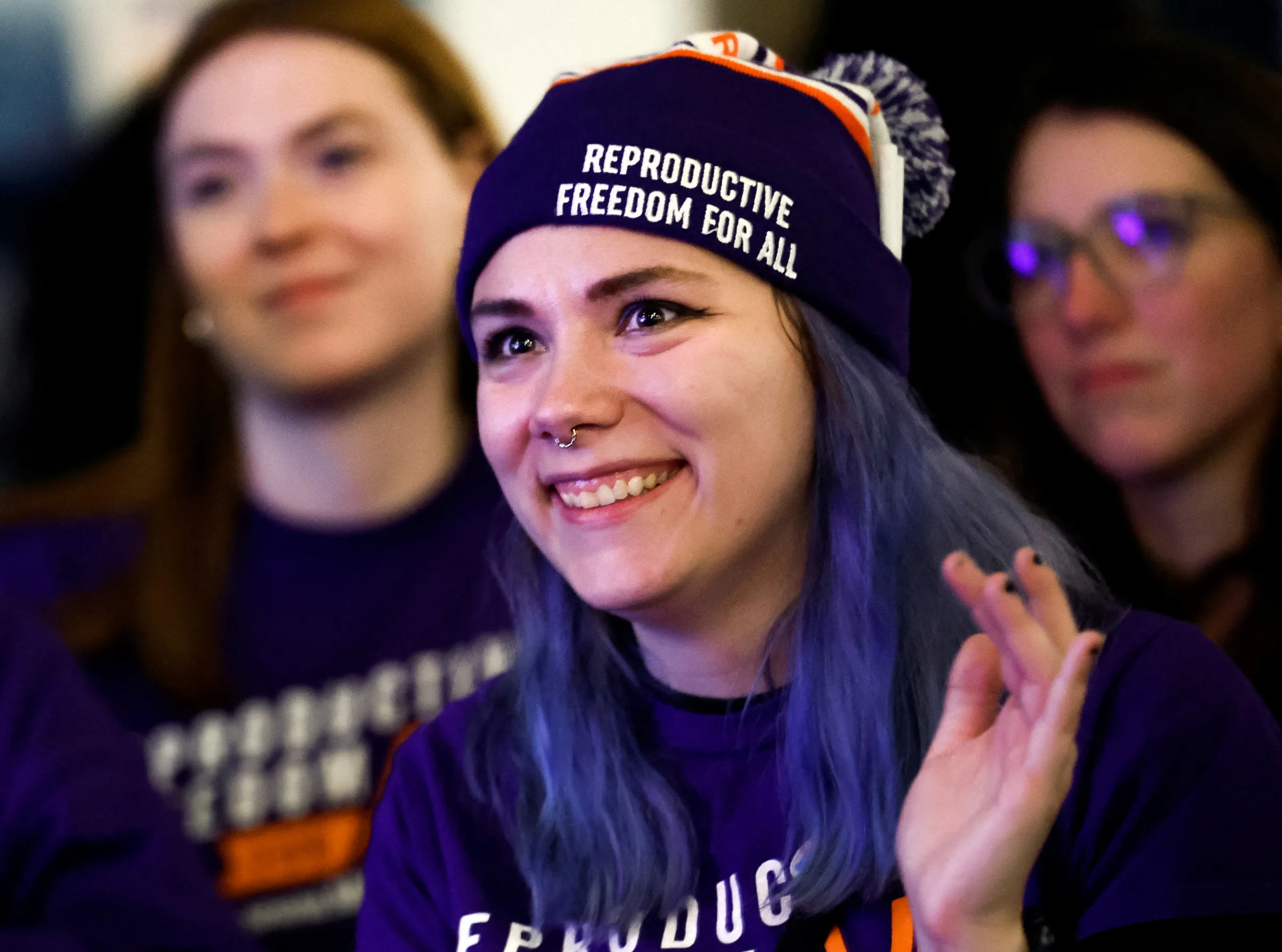 How can states protect abortion rights?
Ballot initiatives are set to be a key strategy implemented in 2023 and 2024 to shore up abortion access at the state level, reproductive rights campaigners said.
A ballot initiative is a process allowing citizens to put proposals to create, change, or repeal a law to a binding public vote by collecting a certain number of signatures in support.
The process and timing varies from state to state, and not all states allow for ballot initiatives.
Of the states where ballot initiatives are possible, usually they are held during a general election in November.
Some ballots must go through state legislatures, which can pass constitutional amendments such as those seen in California and Vermont, and are then referred to voters for approval.
Others allow proposals to be directly added to the ballot by voters, as was the case in Michigan.
"Each state is very different ... in some states, we have the opportunity to focus on ballot initiatives to protect the freedom of women across the country," said All.
"But each ballot initiative must be tailored to the state and people who will vote on it. There is not a simple formula."
Which states are looking to protect abortion rights?
Lawmakers and activists in about 10 states are exploring ways to shore up abortion access, including general election ballot initiatives and constitutional amendments.
Reproductive rights advocates in states such as Ohio and Missouri are mulling possible measures for 2023 or 2024 that will enshrine abortion rights into their state constitutions, said Jacqueline Ayers at The Planned Parenthood Action Fund.
"The goal is to determine the best path to give the most expansive protections for patients whether through ballot measures, litigation, legislation, or something else," said Ayers, the Fund's senior vice president of policy, campaigns, and advocacy.
Efforts are also underway in New York to push through a proposal to enshrine abortion rights in the state constitution.
Will a Democrat-controlled Senate advance abortion rights?
The U.S. midterms saw Democrats retain control of the Senate, while the Republicans won a majority in the House of Representatives, making the passage of national pro-abortion legislation challenging.
Passing a bill on abortion could be difficult even with the Democrats' majority - controlling at least 50 seats - as the chamber's rules require 60 of the 100 senators to agree on most legislation.
Last week, President Joe Biden said he did not think Democrats would have enough votes to restore abortion rights nationwide in the upcoming Congress term, with votes for a few seats still being counted.
"Unfortunately, with Republican control of the U.S. House, it is unlikely we will make progress at the national level on abortion rights," said Guttmacher's Nash.
"The fight then, will continue at the state level. We are already preparing for more states to seek abortion bans, and for liberal states to protect abortion rights."
(Reporting by Anastasia Moloney; Editing by Sonia Elks)
---
---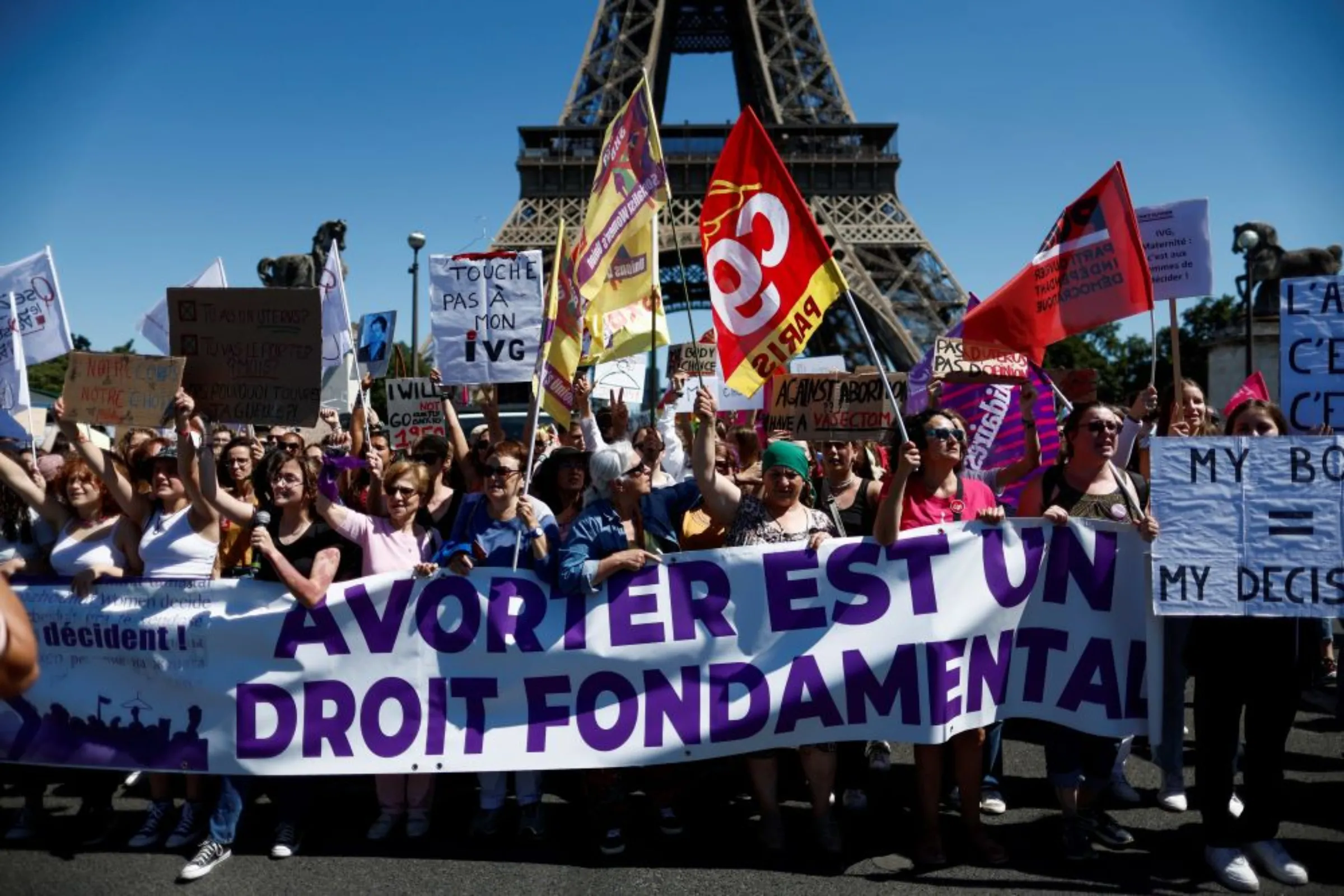 ---
Tags
Gender equity

Economic inclusion

Underground economies
---