Why the collapse of Russia-Ukraine Black Sea grain deal matters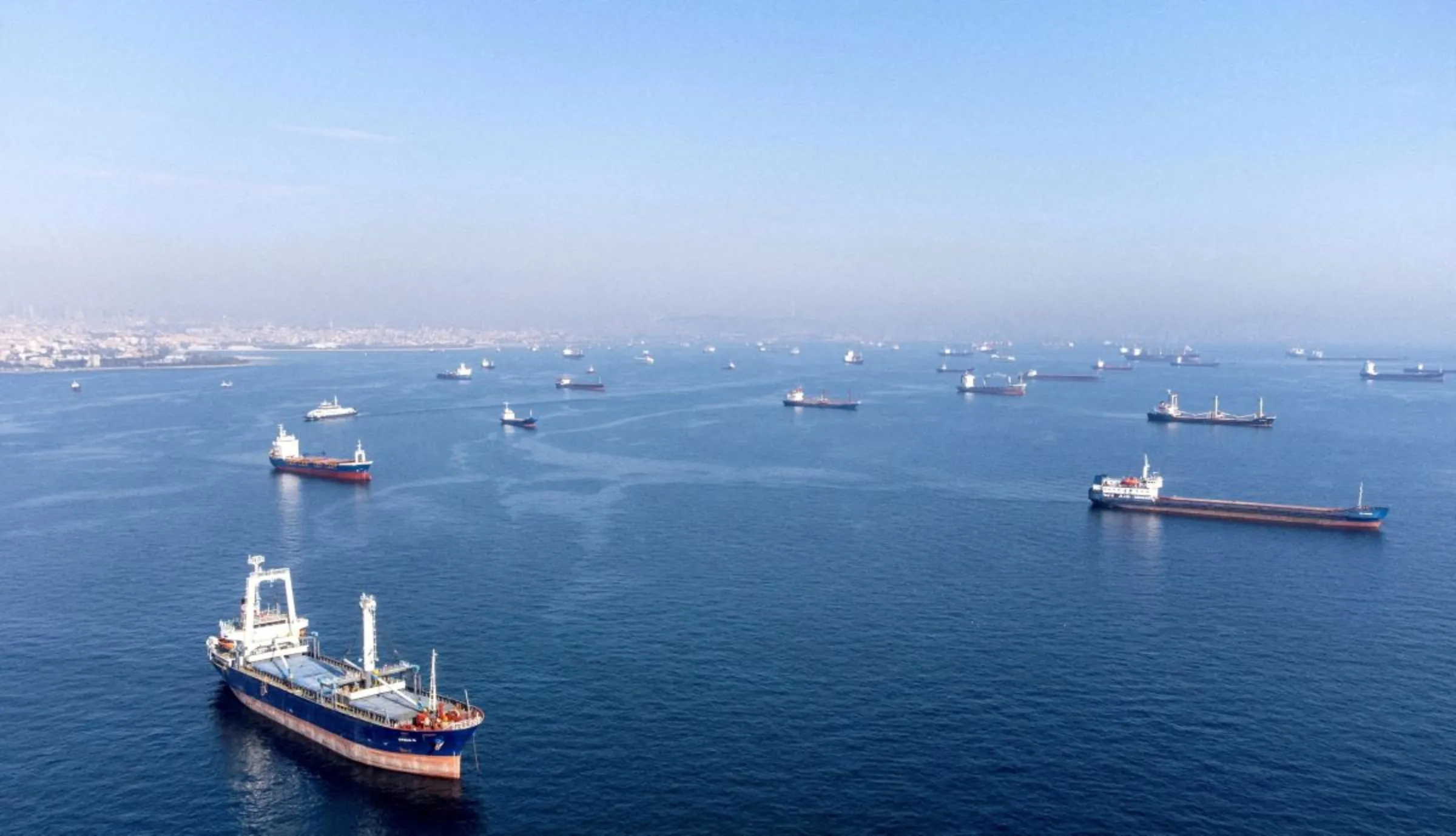 Commercial vessels including vessels which are part of Black Sea grain deal wait to pass the Bosphorus strait off the shores of Yenikapi during a misty morning in Istanbul, Turkey, October 31, 2022. REUTERS/Umit Bektas
What's the context?
The deal's collapse is likely to push up food prices, increasing hunger in vulnerable countries like Somalia, Yemen and Lebanon
NAIROBI - An agreement aimed at easing global food price rises by enabling Ukraine to export grain from its Black Sea ports expired this week after Russia said it will suspend its participation.
The United Nations and Turkey brokered the initiative last year to help ease a global food crisis worsened by Moscow's invasion of Ukraine and blockade of its Black Sea ports.
Aid groups warned its collapse will push up costs of staples, increasing the risk of hunger and starvation among vulnerable households.
Here are the details:
What is the Black Sea grain deal and why does it matter?
The Black Sea Grain Initiative is an agreement between Russia and Ukraine to allow for the safe passage of ships carrying grains, fertiliser and vegetable oil from ports in war-hit Ukraine to other countries.
Russia's invasion of Ukraine in February last year disrupted agricultural production and exports, fuelling global shortages of essential commodities such as wheat, corn, edible oils and fertilisers.
This resulted in a rise in world food prices and increased the risk of starvation in countries already struggling with food shortages such as Somalia and Yemen, bringing accusations from the United States that Russia was weaponising food supplies.
Russia and Ukraine are both grain exporting powerhouses that accounted for 24% of global wheat exports by trade value, 57% of sunflower seed oil exports and 14% of corn from 2016 to 2020, shows data from UN Comtrade.
Ukraine is also a major source of wheat for the United Nations World Food Programme (WFP), which provides food assistance to 115.5 million people in more than 120 countries.
What has the Black Sea gain deal achieved?
The deal helped bring down global food prices, which reached record highs shortly before the deal, according to the United Nations.
Nearly 33 million metric tons of food has been exported from Ukraine to 45 countries under the deal, according to the U.N.'s Black Sea Grain Initiative Joint Coordination Center (JCC), with the majority going to developing countries.
The initiative also allowed the WFP to transport more than 725,000 tons of wheat to people in need in Afghanistan, Ethiopia, Kenya, Somalia, Sudan, and Yemen.
Prices of global food staples have steadily declined over the last year. Commonly-traded food staple costs are down by almost a quarter from a record peak in March 2022, showed the U.N.'s Food and Agriculture Organization's food price index.
Why has the deal collapsed?
The one-year agreement expired on Monday and Russia has refused to extend the deal, saying promises to free up its own shipments of food and fertilisers have not been kept.
Russia's foreign ministry said none of its requirements - including the resumption of ammonia exports and reconnection of its banks to the SWIFT international payments system - had been met.
The collapse of the deal means the withdrawal of safety guarantees for shipping, the ending of a maritime humanitarian corridor and the disbanding of the JCC in Istanbul established to monitor the implementation of the deal.
What will be the impact?
The collapse of the Black Sea grain deal will mean food prices are likely to rise - increasing poverty and hunger in vulnerable countries such as Somalia, Yemen and Lebanon, said aid agencies such as CARE and Save the Children.
The lack of access to fertilisers will also hit millions of small-scale producers, especially women farmers, in Africa and elsewhere, affecting the yields and endangering their families and communities, they add.
Prices for grains and oilseeds have already risen in response to news that Russia will suspend its participation in the deal.
The increase will lead to higher prices for staple foods, such as bread and pasta, in the coming months.
Save the Children charity said the suspension of the agreement was a "life-threatening blow" to vulnerable children in Africa and the Middle East who rely on grain staples.
It puts drought-stricken Somalia at particular risk as it imports nearly all its wheat from Russia and Ukraine, said Save the Children.
East Africa's worst drought in 40 years has pushed Somalia to the brink of famine and has left it heavily dependent on humanitarian aid. About 1.4 million children under five in the country are expected to suffer from acute malnutrition this year, Save the Children said.
(Reporting by Nita Bhalla; Editing by Sonia Elks)
---
---
Tags
Government aid

Climate finance

War and conflict

Financial regulation

Agriculture and farming

Future of work

Economic inclusion
---